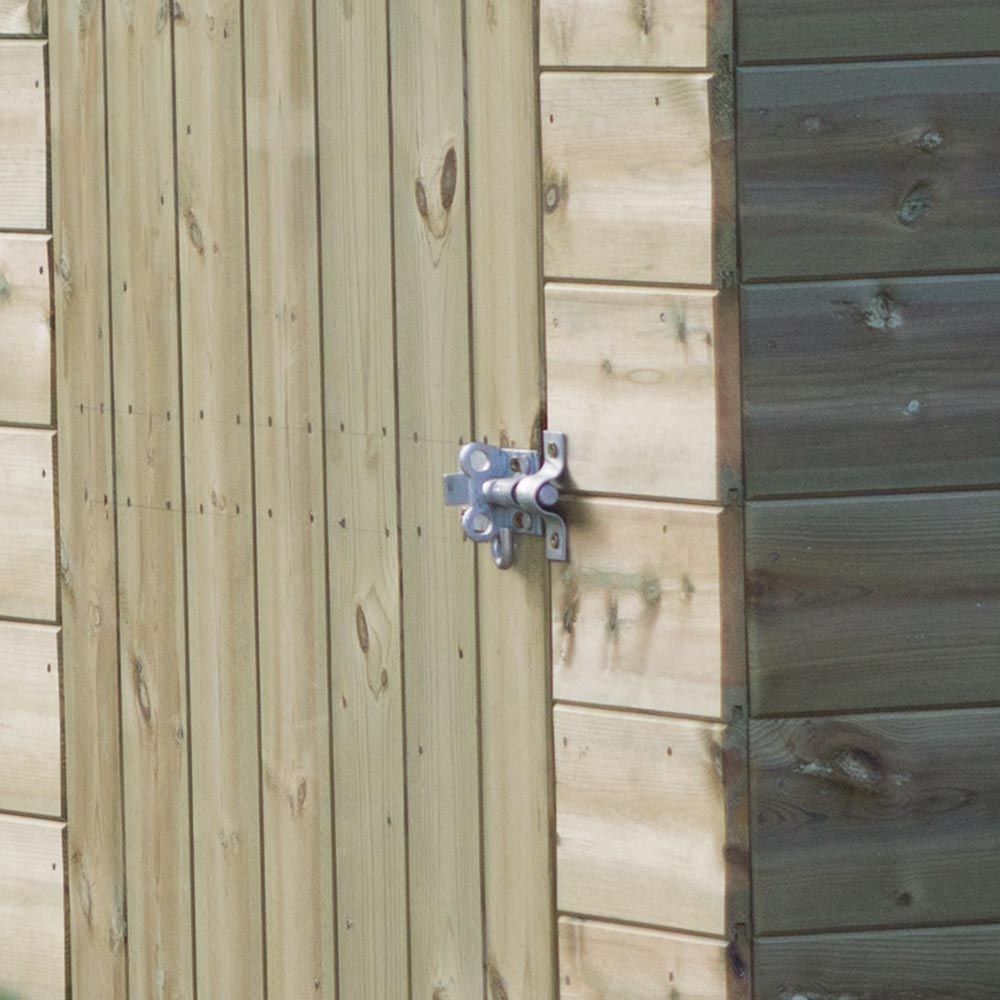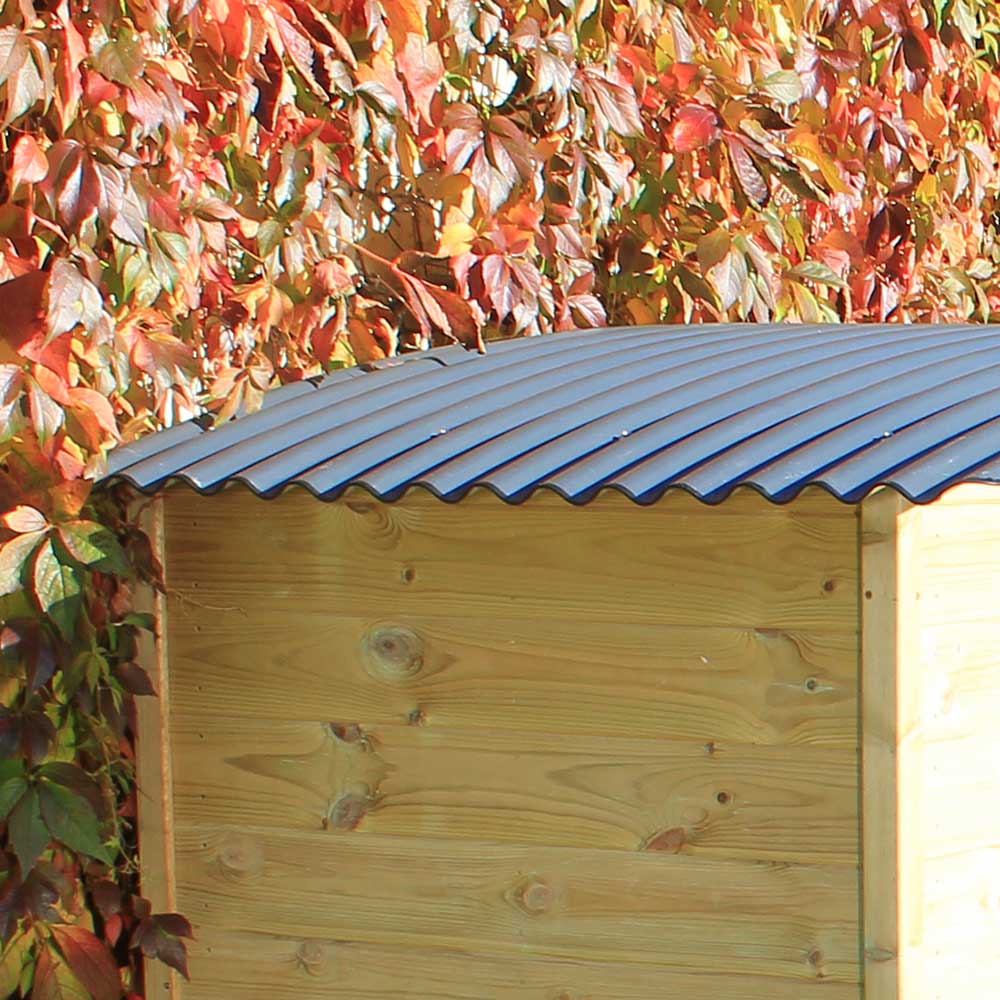 The Stronghold Garden Store (6ft wide)
This 6ft Stronghold Garden Store is approx. 6ft wide x 3ft deep x 6ft high. Top quality, UK Made, spacious Garden Tool Storage Shed.
A large walk-in garden store with lots of space, two deep shelves on either side and plenty of room to keep your garden tools, cycles, or equipment safe.
Includes 4 internal shelves (2 on each side, going front to back).
The solid timber design of The Stronghold creates a very robust garden tool storage shed, able to take a wheelbarrow and lawnmower for example, and when padlocked is very secure. For even more security add a Combination Security Bolt.
The Stronghold Garden Stores are completed with a gracefully curved, slate grey, plastic-coated, steel roof to ensure your valuable garden tools or cycles will stay safe and dry for a considerable number of years.
Dimensions
Externally: Max width incl. roof: 213cm (7ft); body width 190cm (6ft 3in); Max depth incl. roof: 110cm (3ft 7in); body depth 94cm (3ft 1in); Max height: 185cm (6ft 1in)
Door aperture: 74cm wide x 157cm high
Internally: Width: 185cm (6ft 1in); Depth: 89cm (2ft 11in); Height: 173cm (5ft 8in)
Construction*
All timber is sustainably resourced, FSC Certified, Pressure-treated Scandinavian Redwood
Walls: 19mm planed Tongue & Groove
Floor: 21mm planed boards
Roof: Hand-rolled, slate grey plastic-coated galvanised steel
Frame: 38mm x 50mm Eased-Edge Framing
Fixtures: Stainless Steel Fixings; Plated & Painted Decking Screws
Fittings: Heavy Duty Galvanised Hinges, bolt, and catches
Timber Warranty: 15 years against rot and fungal attack (see Warranty)
*For the full nitty-gritty of timber types, thicknesses, dimensions and fixings see About our Garden Stores
Currently approx. 1-2 week delivery time.
The 6ft Stronghold Garden Store will be delivered flat-packed in 9 panels for simple self-assembly, all fixings and instructions included. You just need a cordless screwdriver and an extra pair of hands.
Delivery will be on a wooden pallet via Palletline Transport delivery company on a weekday to suit you. Please see our Delivery Information page for details of pallet size and method of delivery.