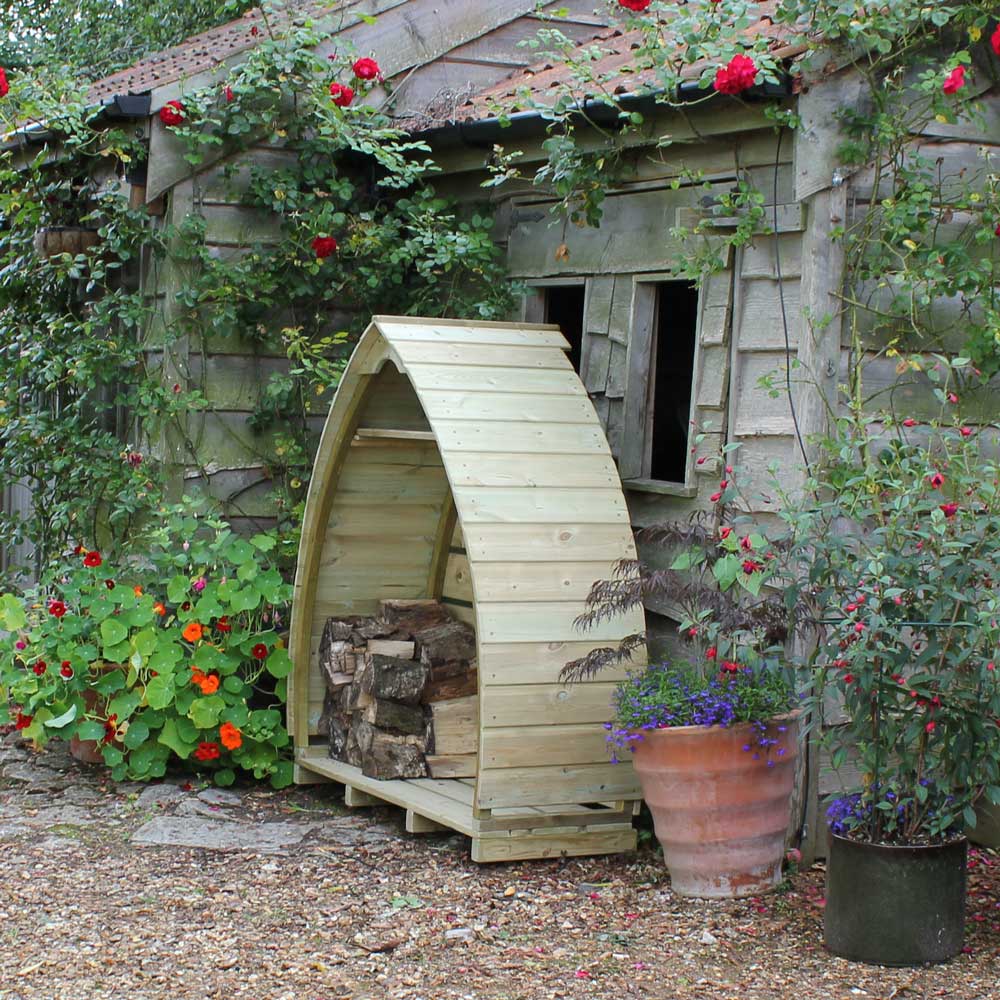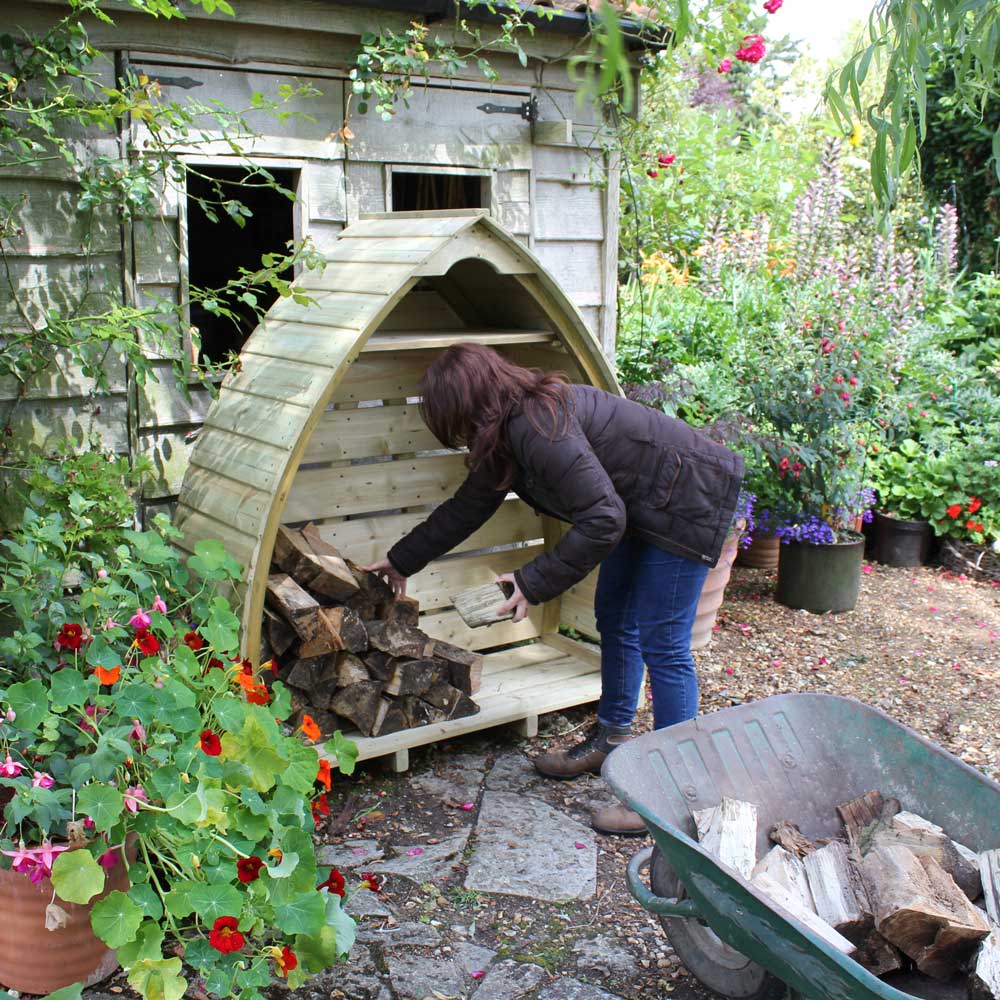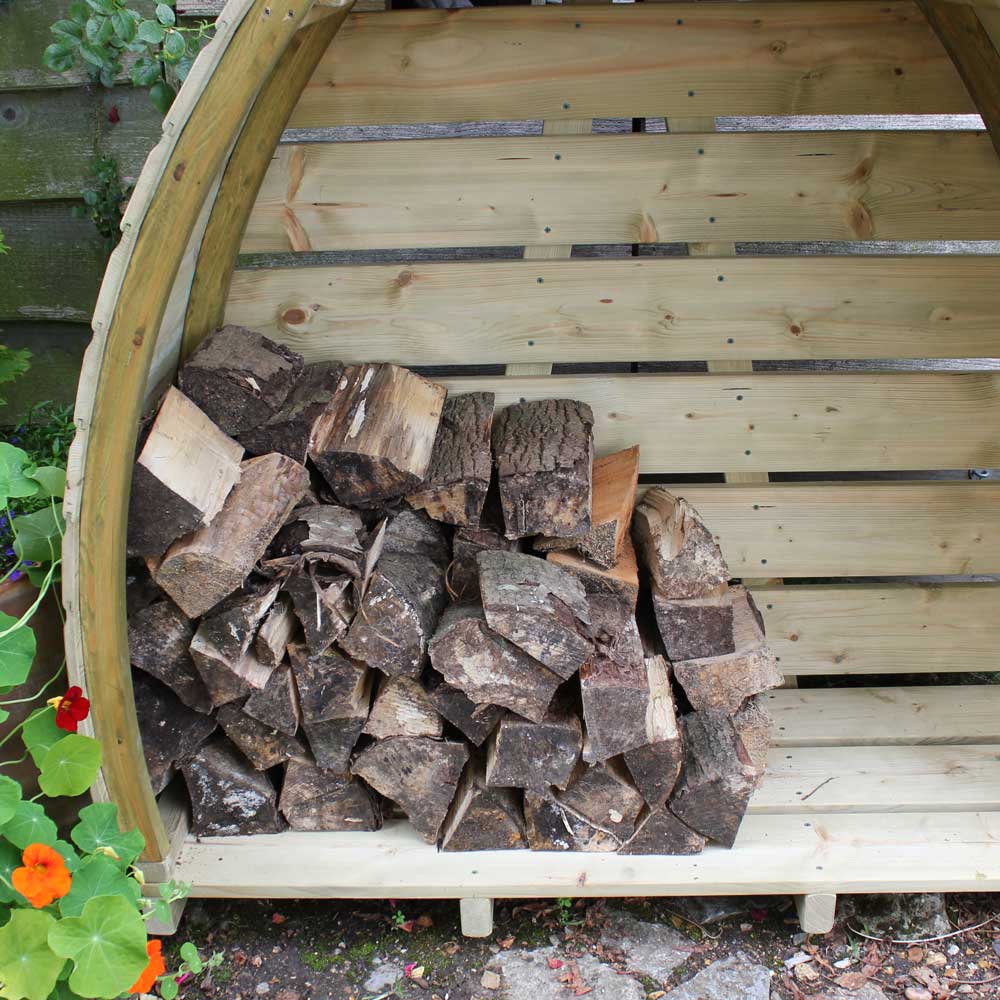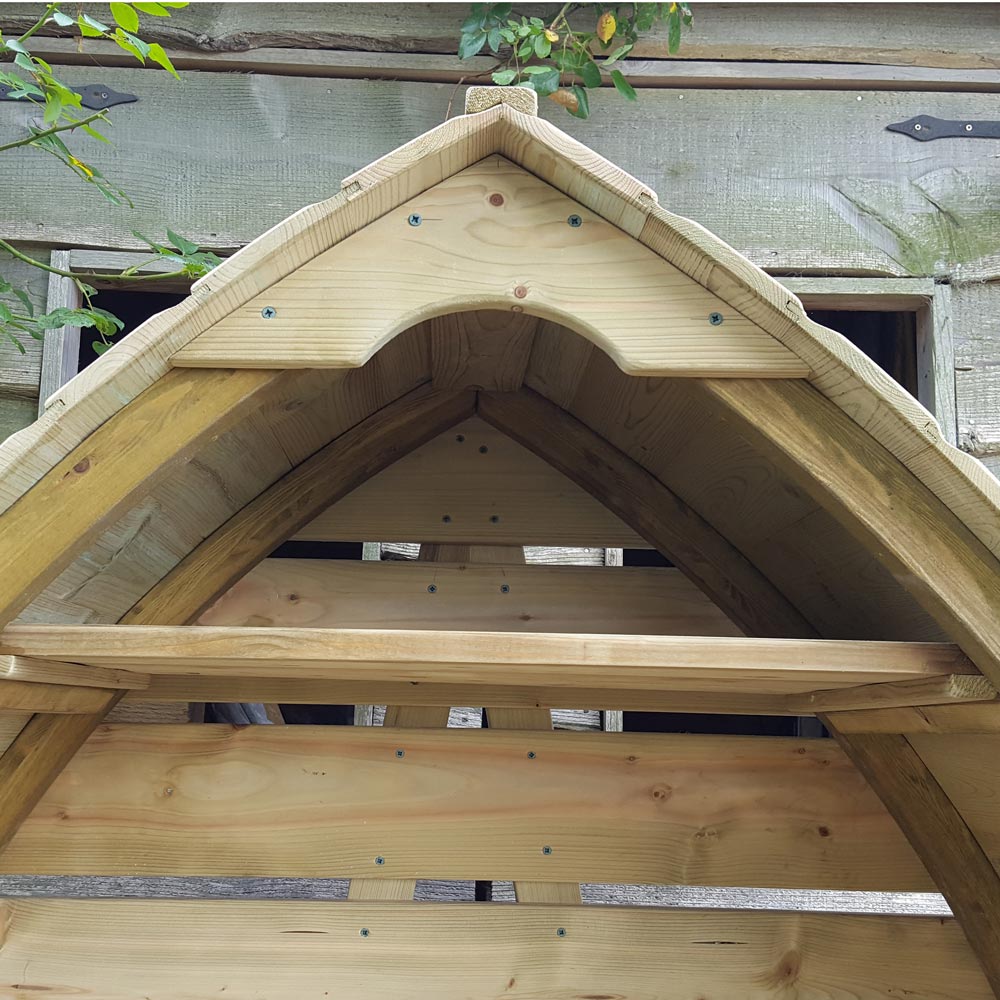 The Little Arch Log Store
Lovely Little Arch-shaped Timber Log Store for storing almost a cubic metre of logs. A shapely outdoor store to create a stand-out feature in your garden.
Robust Log Store using thick pressure-treated timber and built with plated decking screws throughout, no nails. Watch the video of the larger version to see the quality!
The graceful, open design allows for plenty of air movement to allow seasoning of your logs and it includes a small shelf in the apex for kindling.
This stylish, contemporary design is meant to be seen, not hidden in a corner. It is a compact Log Store with a capacity of 0.5 cubic metres and stands almost 5ft tall, then at its widest point is 4ft 5in wide.
To see more detail visit How we build our Log Stores & Garden Sheds.
Dimensions
Externally: Max Width 1.35m (4ft 5in); Width at base: 1.29m (4ft 3in); Depth: 0.60m (2ft); Height: 1.47m (4ft 10in)
Internal log space: Width max 1.3m (4ft 3in); Width at base 1.2m (4ft); Depth: 0.48m (1ft 7in); Internal Height: 1.31m (4ft 4in); Height from base to shelf 1.03m (3ft 5in)
Capacity: 0.5 cu metres
Construction
All timber is from sustainable resources, FSC Certified, Pressure Treated Scandinavian Redwood
Base and back: 21mm planed boards
Side walls: 19mm planed T & G Shiplap
Frame: Our unique curved treated timber framing
Fixtures: Plated & Painted Decking Screws
Timber Warranty: 15 years against rot & fungal attack (see Warranty)
Currently approx. 1 week delivery time.
Delivery of the Little Arch Log Store can be ready assembled or flat-packed in 5 panels, select above.
Delivery will be on a wooden pallet via Palletline Transport delivery company on a weekday to suit you. For pallet delivery details please see our Delivery Information page.
Little Arch Log store
Beautifully made & wonderful customer service
Highly recommended
Thank you for taking the time to leave a review and your lovely comments :)