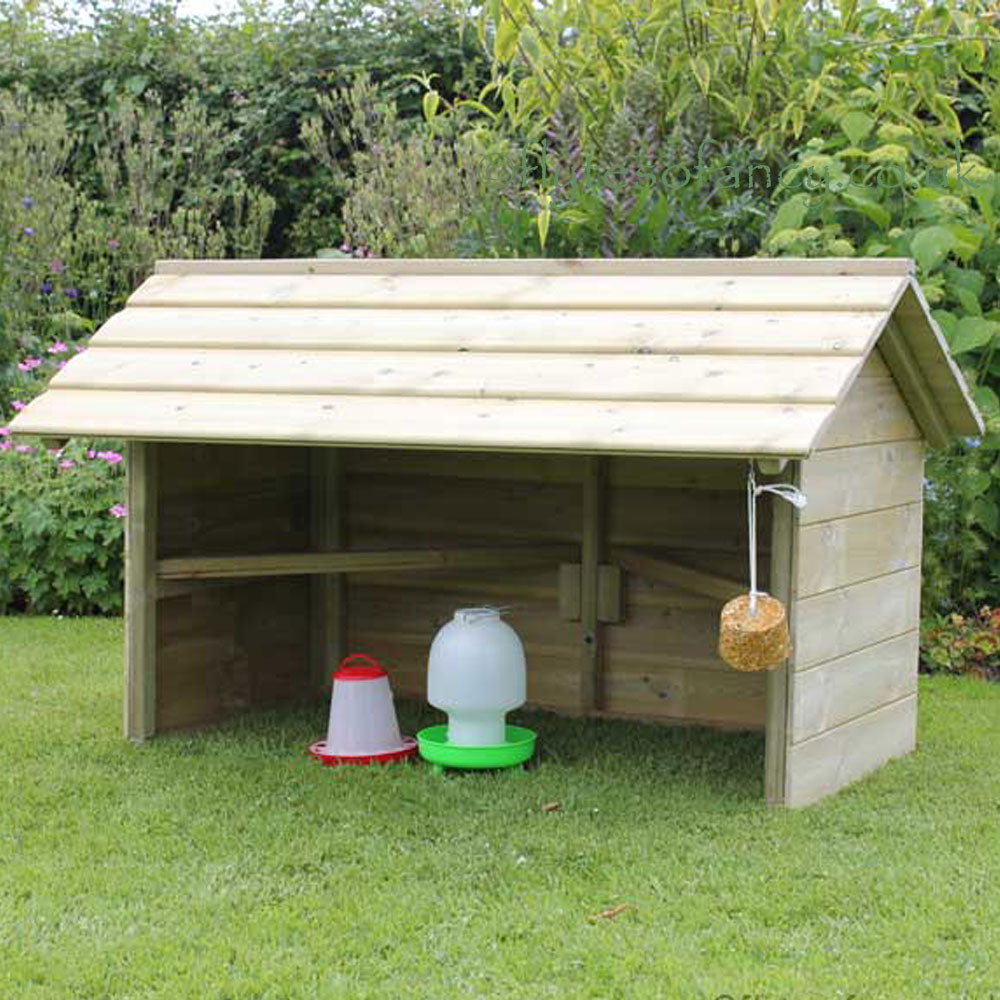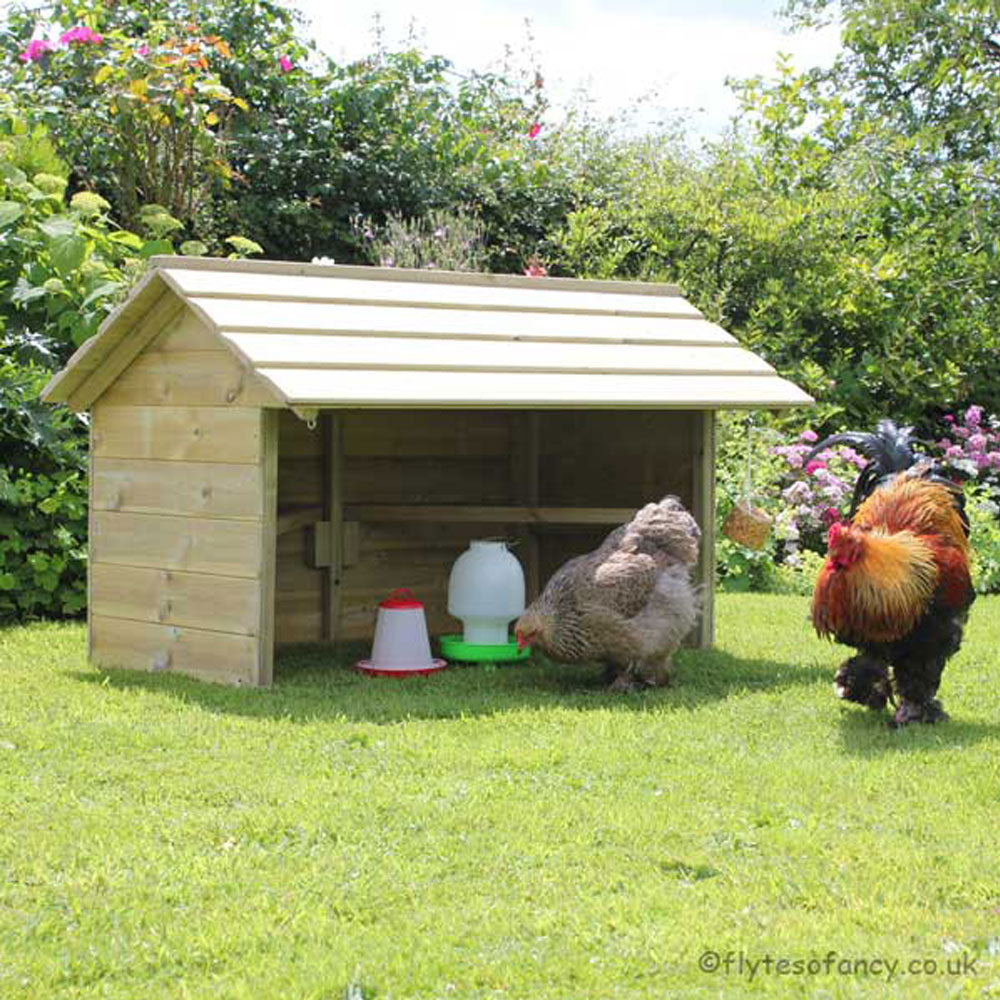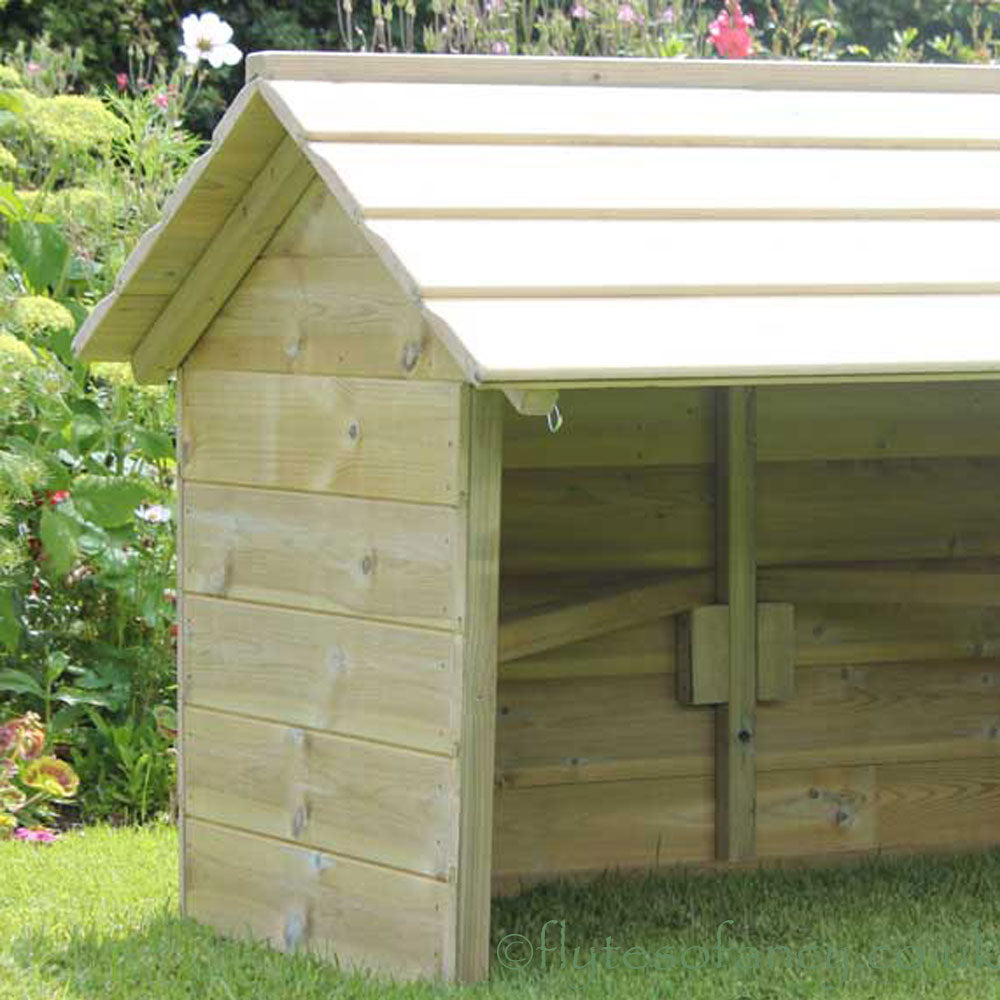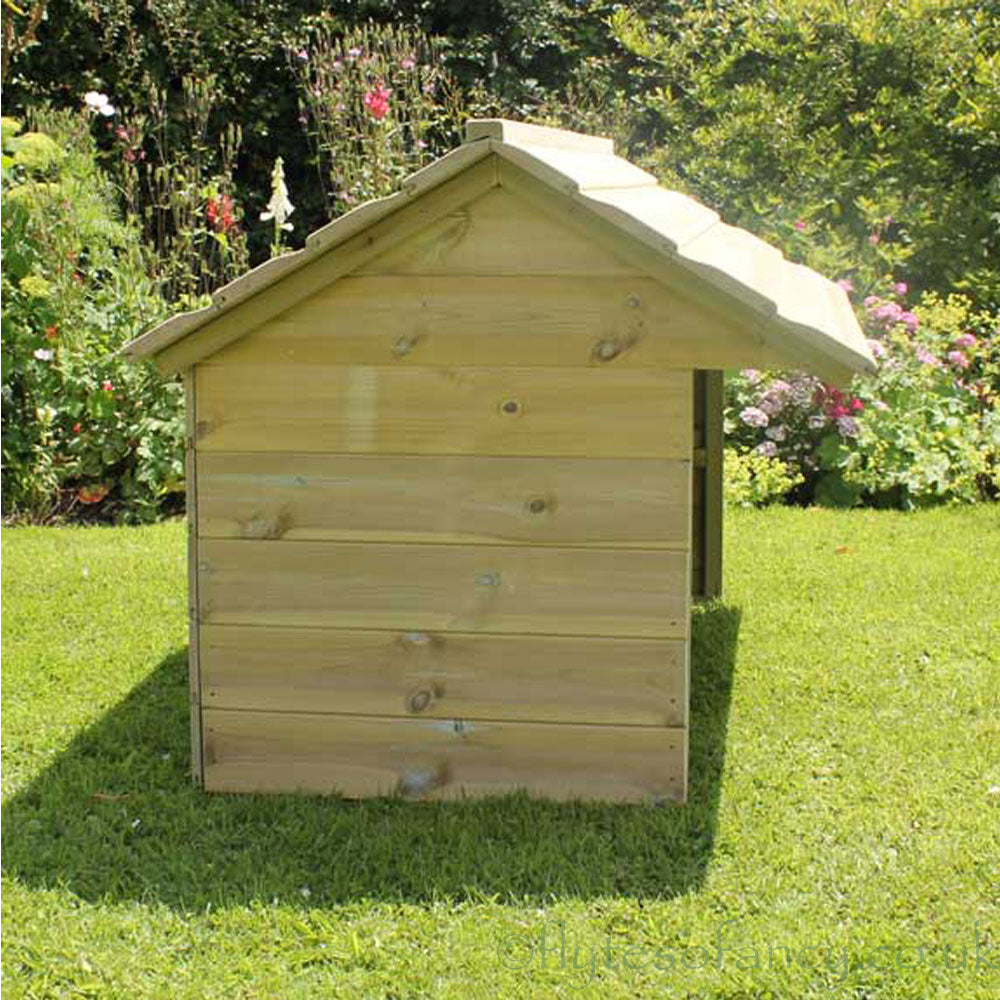 The Large Chicken Shelter
The Large Chicken Shelter. A field shelter for chickens!
Made by Flyte so Fancy, this 5ft x 3ft (approx) Chicken Shelter will suit flocks up to 10 hens (shown here with our large Brahma chickens).
This Field Shelter will provide good, useful weather protection - from sun or rain - to give the hens a place to go in weather extremes and also to hang the feeder inside to keep it dry - here is our Large Chicken Shelter, suitable for flocks up to 10 birds.
For the Chicken Shelters, we use 16mm T&G pressure-treated timber for the sides and 21mm T&G Shiplap for the roof.
The roof overhangs the open front to provide maximum protection. It comes with two internal perches plus some stainless steel hooks to hang feeders, drinkers or the FSF Boredom Buster...
Dimensions: approx 140cm (4ft 8in) wide x 87cm (2ft 10in) deep inc roof x 89cm (3ft) high max. Excl. roof 120cm x 64cm.
Currently, please allow approx. 2 weeks for delivery. The Large Shelter will arrive in panels for simple self-assembly, with full instructions, delivered by courier in 3 packages. Delivery from £22.98 for most of mainland UK.
Weather Protection
A great idea for keeping both chickens and feed dry. My hens wander in and out of the shelter to eat, or to keep out of the rain for a while.
Great company to buy from
The chicken shelter arrived without the three necessary poles so we couldn't put it together. However, I called the company who answered promptly, were charming and apologetic and within days the poles arrived. Excellent customer service. Chicken shelter is great but I already knew that as I have one already.
Hi Lucy,
Thaks for taking the time to leave a review, and I'm glad to hear the missing bits all arrived okay! I hope the hens are now enjoying their extra shade during this hot weather
The Chicken Shelter - Large
Well made, series the purpose and well used by hens/
.
The Chicken Shelter - Large
Phoned order through and spoke to someone who recognised us {we keep indian runners) and that is always a good sign of a good company. Any way we have a new chicken shelter for the garden and yeas of course they won.tnuse it!! typical the previous comment covers this
The Chicken Shelter - Large
Flyte So Fancy is a fantastic company. All the staff are very helpful and knowledgable. Their range of chicken supplies is vast! Very well made, sturdy and I'm sure will last a long time. All the hens have already tried it out and sat on the perches. Easy to put together at home