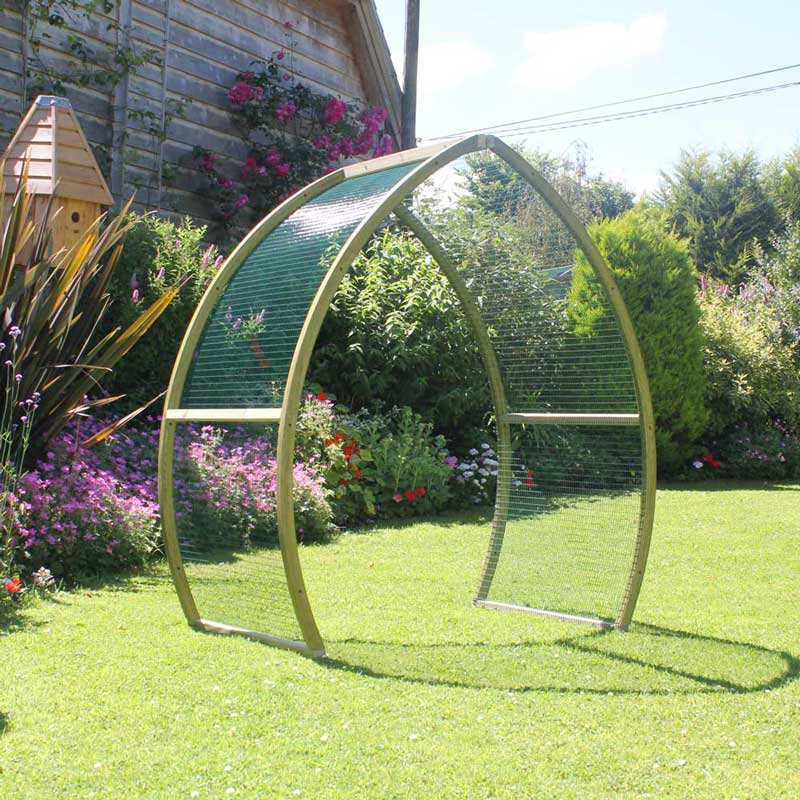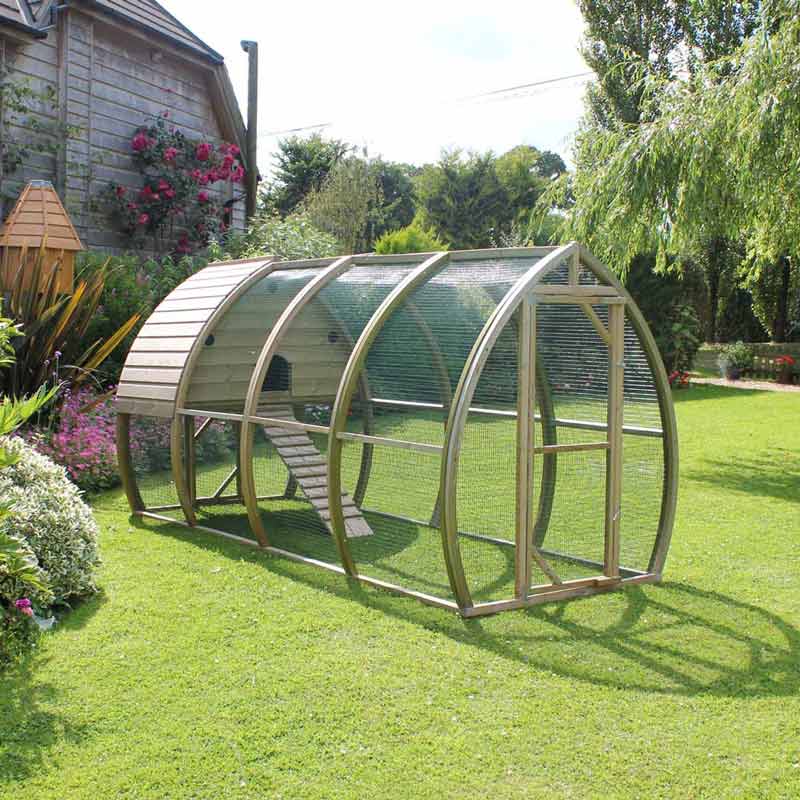 The Arch House 3ft Run Extension
The Framebow Arch House Run Extension Panel creates a 3ft (94cm) length of run to add to your Arch House. A 6ft Run Extension section is also available.
It's great to allow your birds and pets as much space as you can afford so why not add extra sections to your Arch House if space allows.
Easily fasten your run panels onto the existing Arch Chicken Coop, Cat House, Rabbit Arch, Kennel or Aviary and move the existing door forward to the end of the run.
A 3ft Extension Run (footprint 93.5cm x 136cm) adds approx. 14 sq ft to run area.
Currently 2 weeks for delivery when ordered separately from the house.
If added at the same time as ordering your Arch House then these sections would all arrive on the pallet together.
If ordering separately then it would require a further pallet delivery to make sure the panels arrive safely, due to the shape and dimensions of these panels. The delivery charge would be from £59 depending on the destination postcode.
Loving the run and so are the hens
I had a very good experience with FSoF. They checked with me with regards to my order. Turned out I needed something added on. They arranged that and attached the cladding for me. The arch run is so attractive. My birds sit in it when it's sunny and early morning. Very highly recommended and will use again if I need anything
Thank you for taking the time to leave such a lovely review! Glad to hear that you and the flock are happy with it :)
Arch rabbit house
Excellent service and great quality! I have had rabbits for years and found high street stores selling inadequate housing and runs especially in terms of size. I have recently purchased the Arch rabbit house with extensions and it is practical, predator proof, with accessories for all weathers. Looks good too! My rabbit took some time to get used ti the ramp and I popped some little sides on it to make him feel safer, there is now no stopping him. Thank you to Phill and the team!