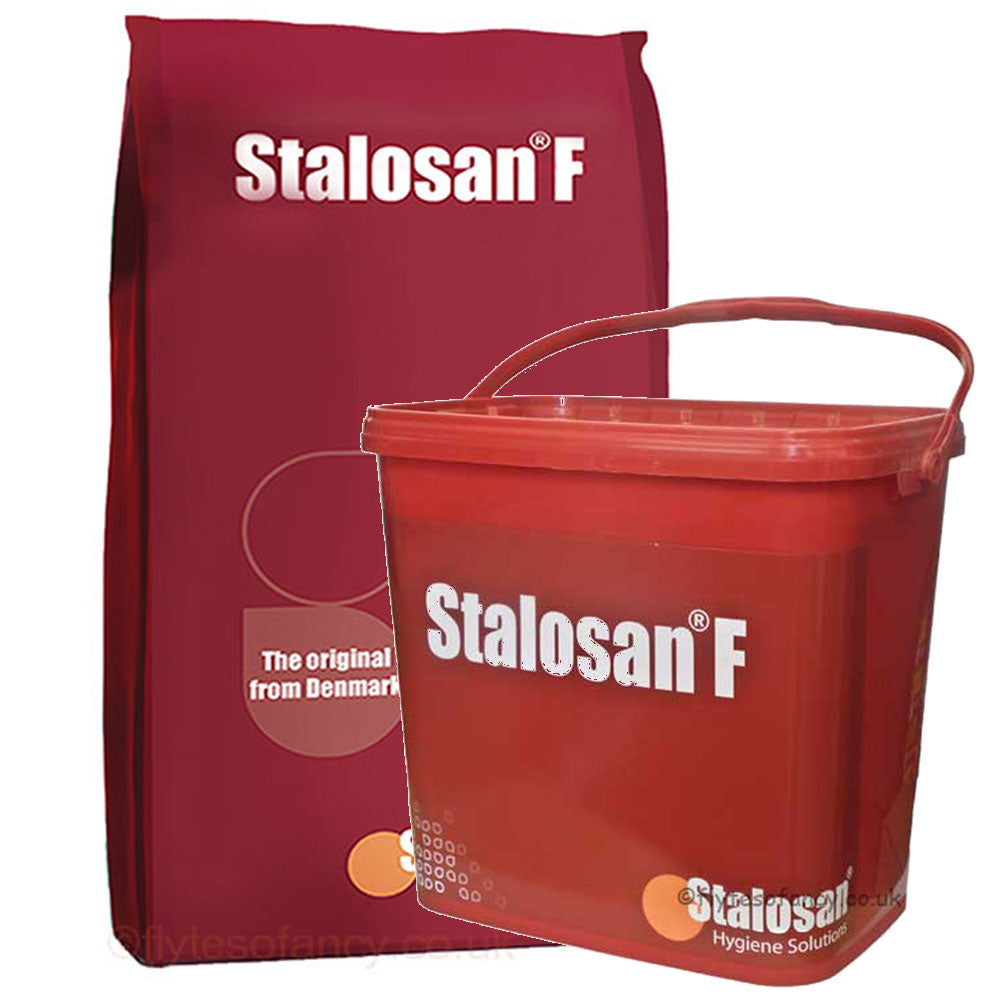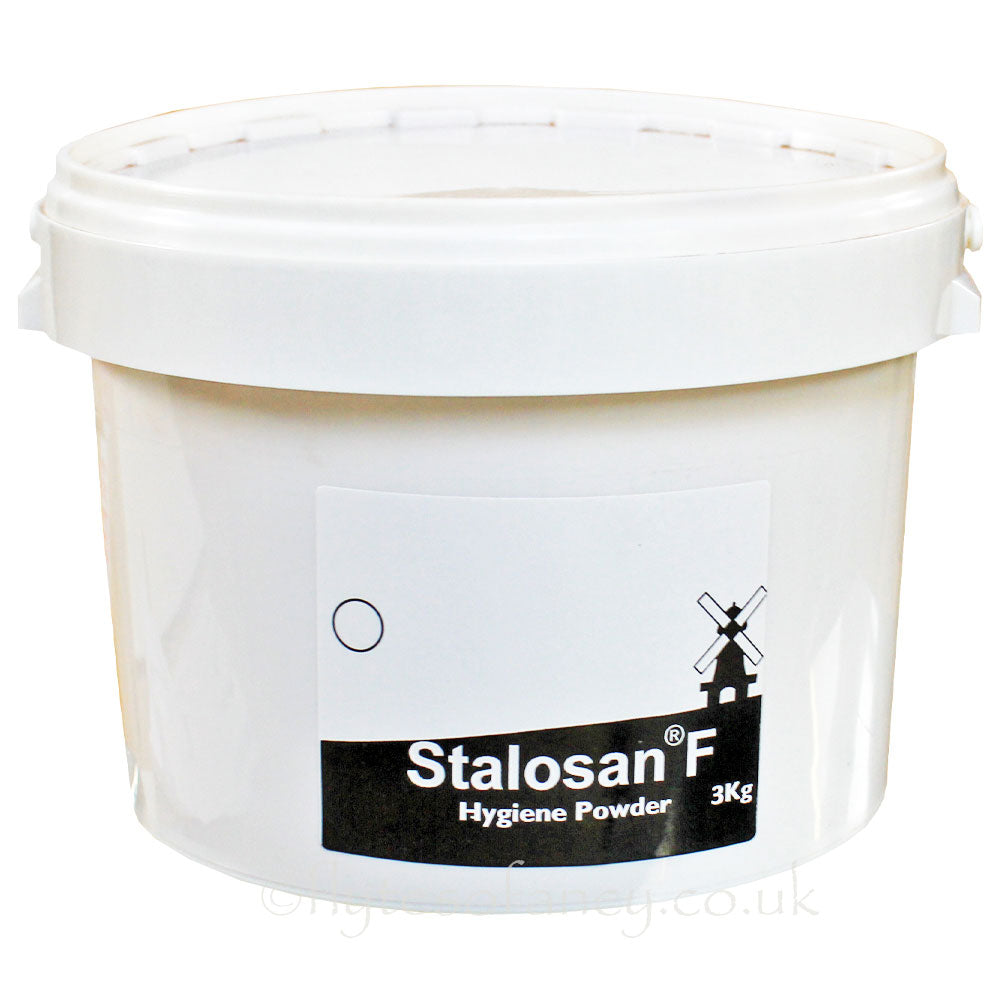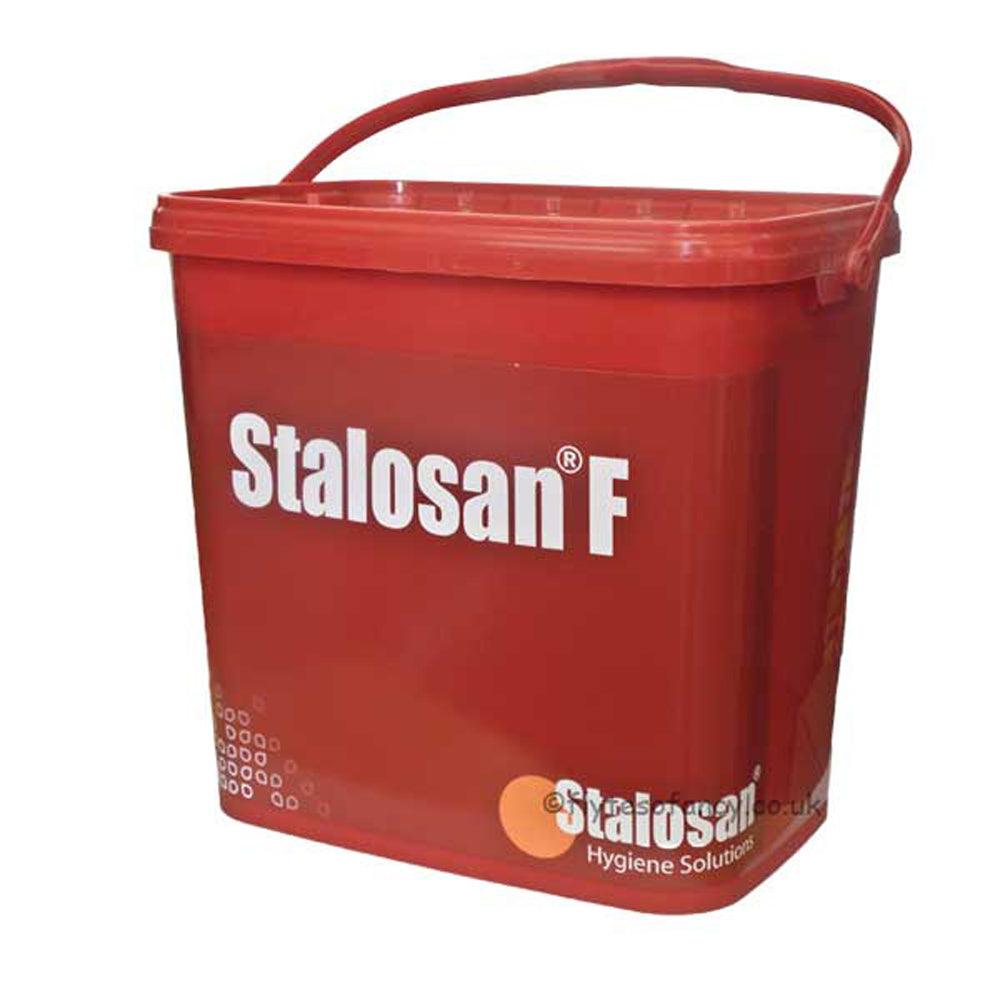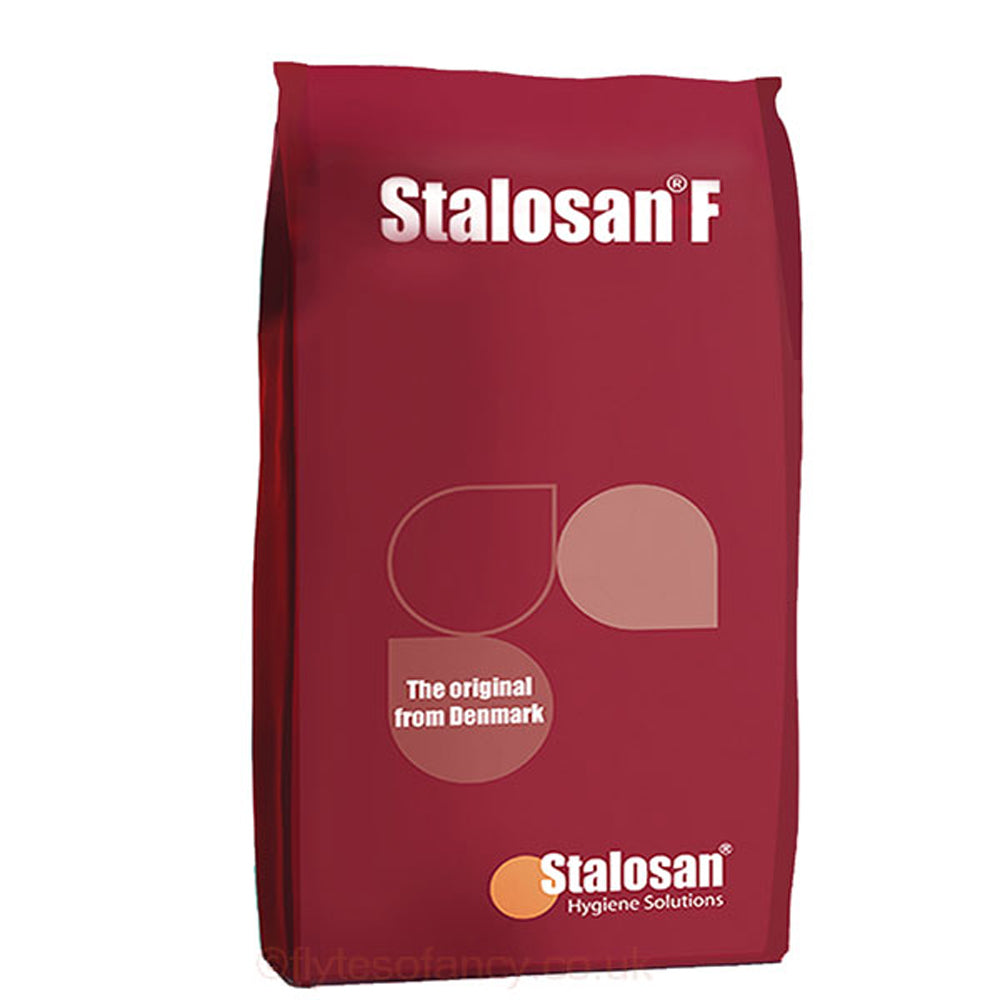 Stalosan F Disinfectant Powder
Stalosan F Disinfectant Powder - 3kg, 8kg tub or 15kg bag.
The regular use of Stalosan® F will lower the risk of infections and worm infestations to a minimum. It can be used for all domestic animals, pets and stables and can be added while the animals are present in the stable/coop.
Stalosan® F Powder will improve sanitation standards in animal houses, stables and chicken coops, reducing the disease level and increasing quality of living conditions.
A drying powder that has the power to kill pathogens and truly disinfect your animal housing, unlike simple drying agents and limestone-based products.
It has a unique multi-action effect that eliminates pathogenic microorganisms and bacteria. It also lowers pH to reduce ammonia and keep the environment in your poultry or animal house drier and healthier.
A broad spectrum hygiene powder, it destroys worm eggs, coccidial oocysts, fly eggs and larvae. It is anti-bacterial, anti-fungal, anti-viral, highly absorbent and will help to reduce the ammonia smell created by the chicken's droppings.  
(FSF Note: Stalosan F is a disinfectant-type powder and will not directly kill Red Mite or Poultry Lice, for this we would suggest the products on our Red Mite & Lice Page).
Standard delivery via courier is next working day to most mainland UK destinations for orders placed before 2pm (excl. weekends and bank holidays).
Brilliant product, terrible delivery
Nothing to fault about the company or the product. But the delivery company DPD wasted hours of my time and made me very stressed as it took 5 different attempts (5 delivery slots , one each day) to finally get my package. Lots of silly excuses each day and me waiting around often in my driveway but no show. Eventually I got it delivered to another address on the 5th occasion. I really needed my product quickly as i had a sick chicken but this delayed it by nearly a week.
Stalosan F Disinfectant Powder
This is great, use it in my stables and it helps keep the stables smell free and also has helped keep the number of flies down as a result of less odour.
Stalosan F
Very good product.
Easy to use. I pull back the chippings and sprinkle on the ground and recover with the chipping.
Keeps everything clean fresh and healthy.
Stalosan F Disinfectant Powder - 15kg
Everything Chickens in one place, great advice and service. Puts my mind at rest, as far as hygiene goes. Great for leaving coop smelling fresh.
Stalosan F Disinfectant Powder - 3kg
Quick service, reasonable price. Would recommend. Well, packaged when sent. Strong container. Good instructions. Have only used for few days. First time buyer.