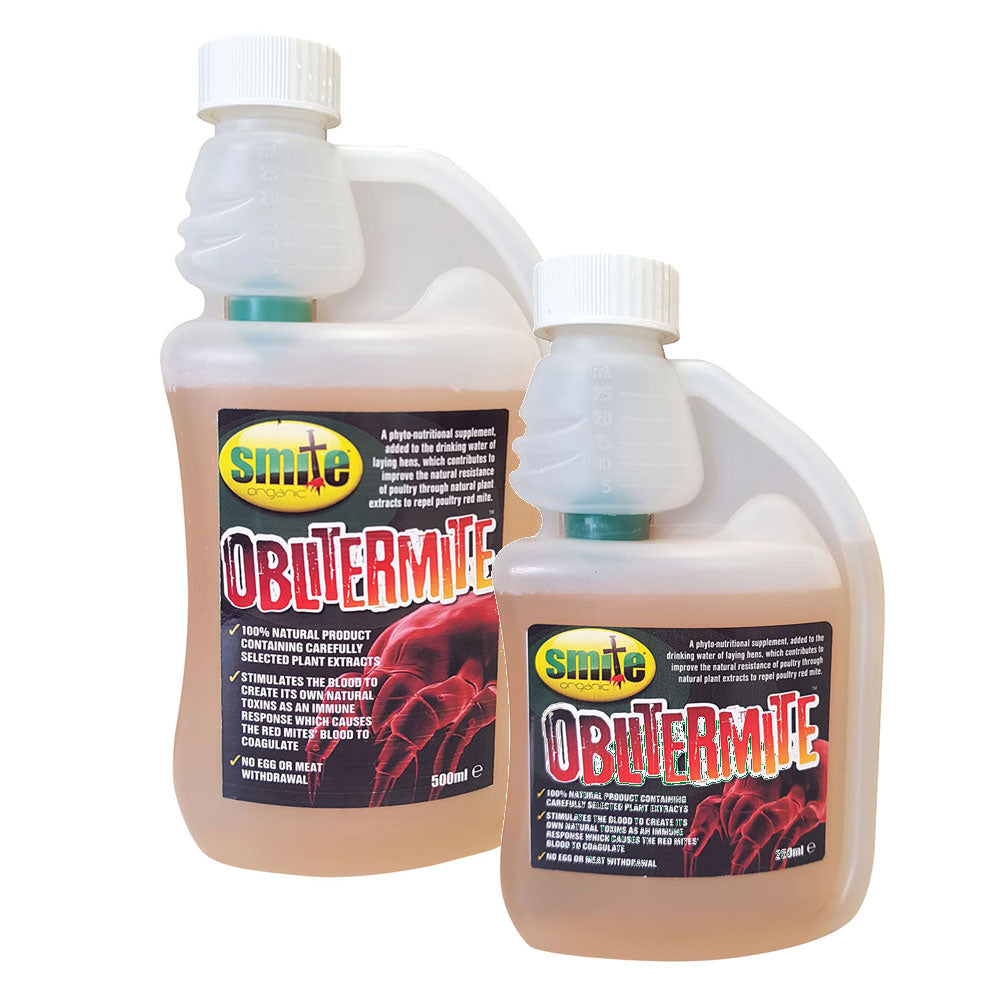 Smite Organic Oblitermite Anti-Mite Tonic
Smite Organic Oblitermite Anti-Mite Tonic, 250ml or 500ml.
Smite Oblitermite Tonic is a phyto-nutritional supplement, added to the drinking water of laying hens, which will help to improve the natural resistance of poultry to attack by red mites through natural plant extracts.
A 100% natural product carefully created from selected plant extracts, Oblitermite stimulates the blood to create its own natural toxins as an immune response causing the red mite's blood to coagulate. No egg or meat withdrawal is required.
Dosage: 5ml per litre of water.
Standard delivery via courier is next working day to most mainland UK destinations for orders placed before 2pm (excl. weekends and bank holidays).
Always amazing!
I have ordered a few times now from flyte so fancy & orders are always dispatched very fast. Products are all great! Would recommend 100%!
Prompt delivery
Have to wait to seen if it works on the chickens yet