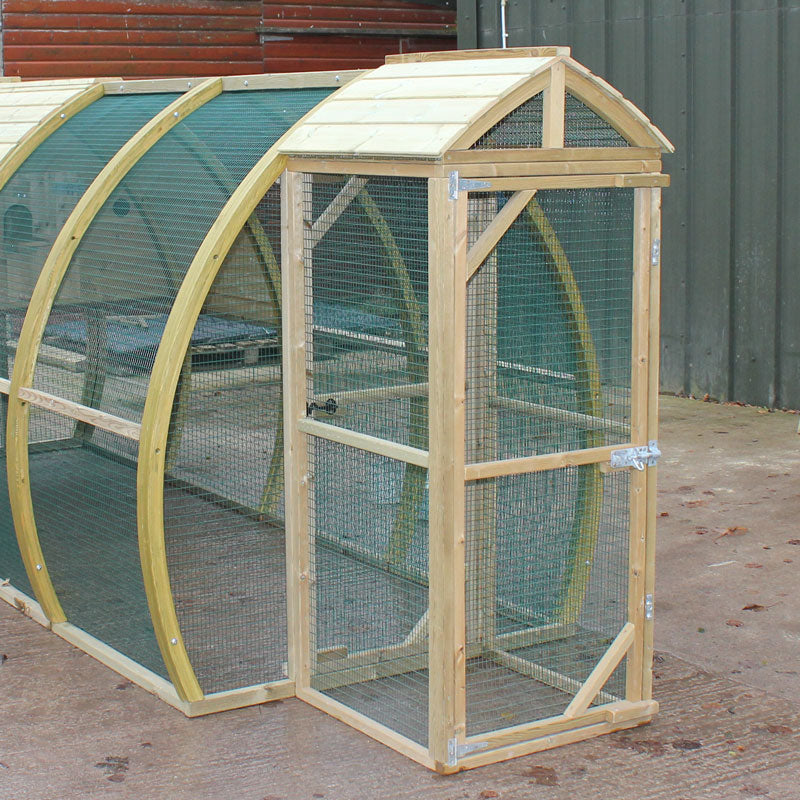 Small Safety Door for Arch Bird Aviary
Safety Door section for The Arch Bird Aviary (or cat house or rabbit house) to prevent escapees from your flight or run area.
A square mesh panel safety door section fits the end of the Arch House runs - vertical sides, person-height door, secure bolt, and internal catch.
Dimensions: 68.5cm wide x 72cm deep x 180cm high (max).
Solid timber roof mirrors the shape of the Arched shape of the run. It consists of two plain tall panels, one door panel, a mesh arch apex panel, and the roof. The whole section is seated against the main mesh door of the run/flight area.
Currently 3 - 4 Weeks for delivery via courier in panels for self assembly, or, if ordered with the Aviary/House it will arrive together on the pallet.