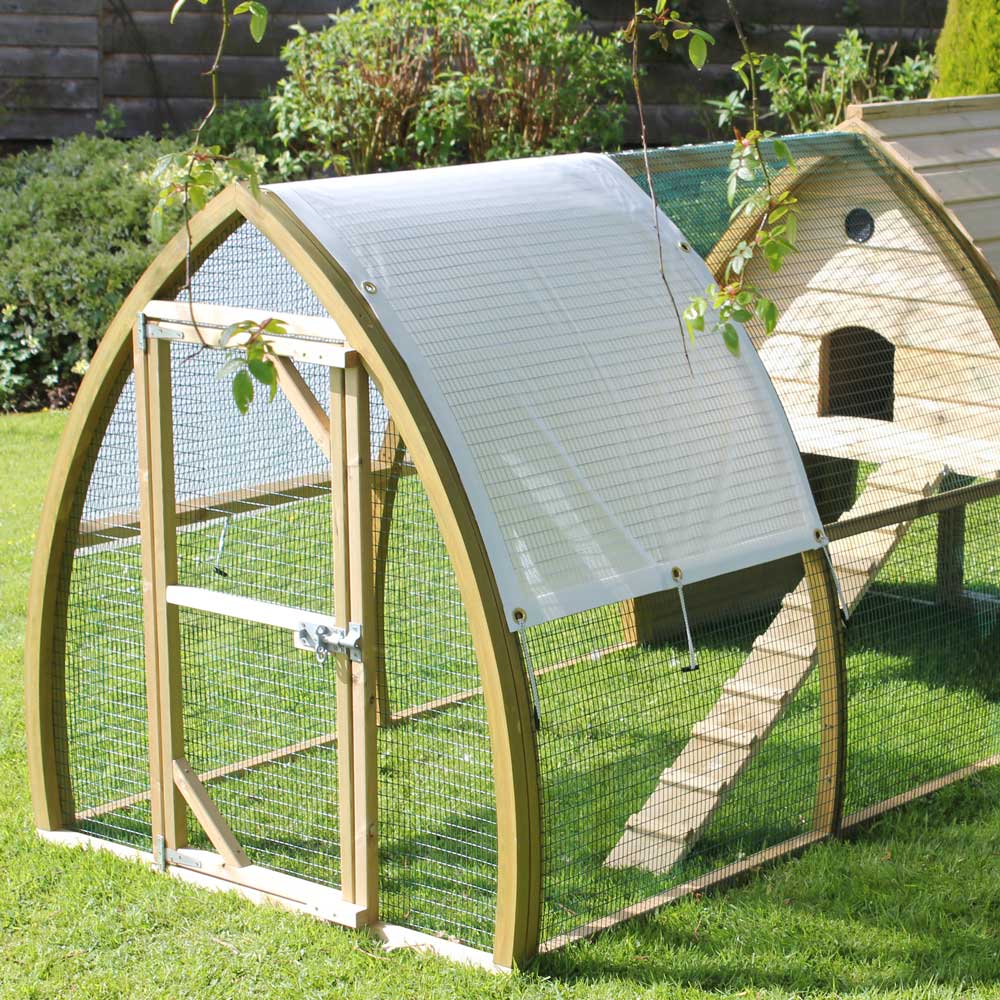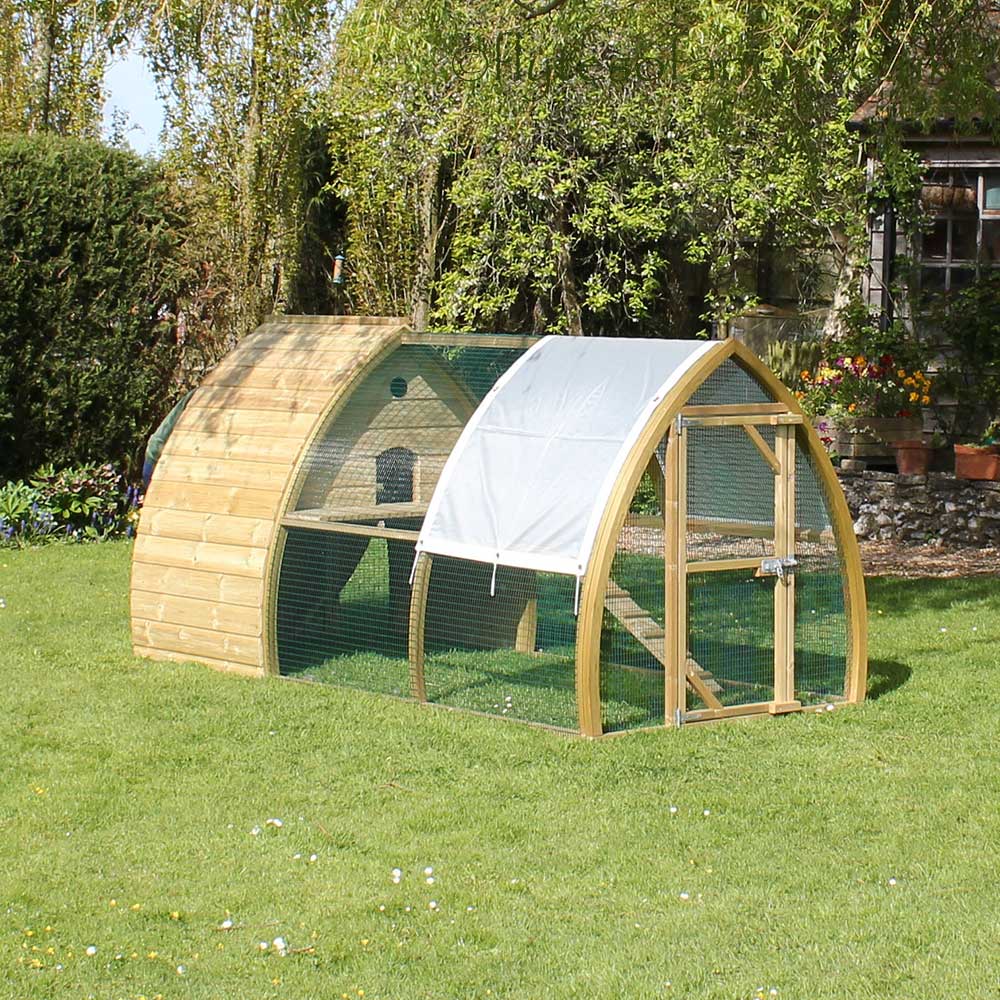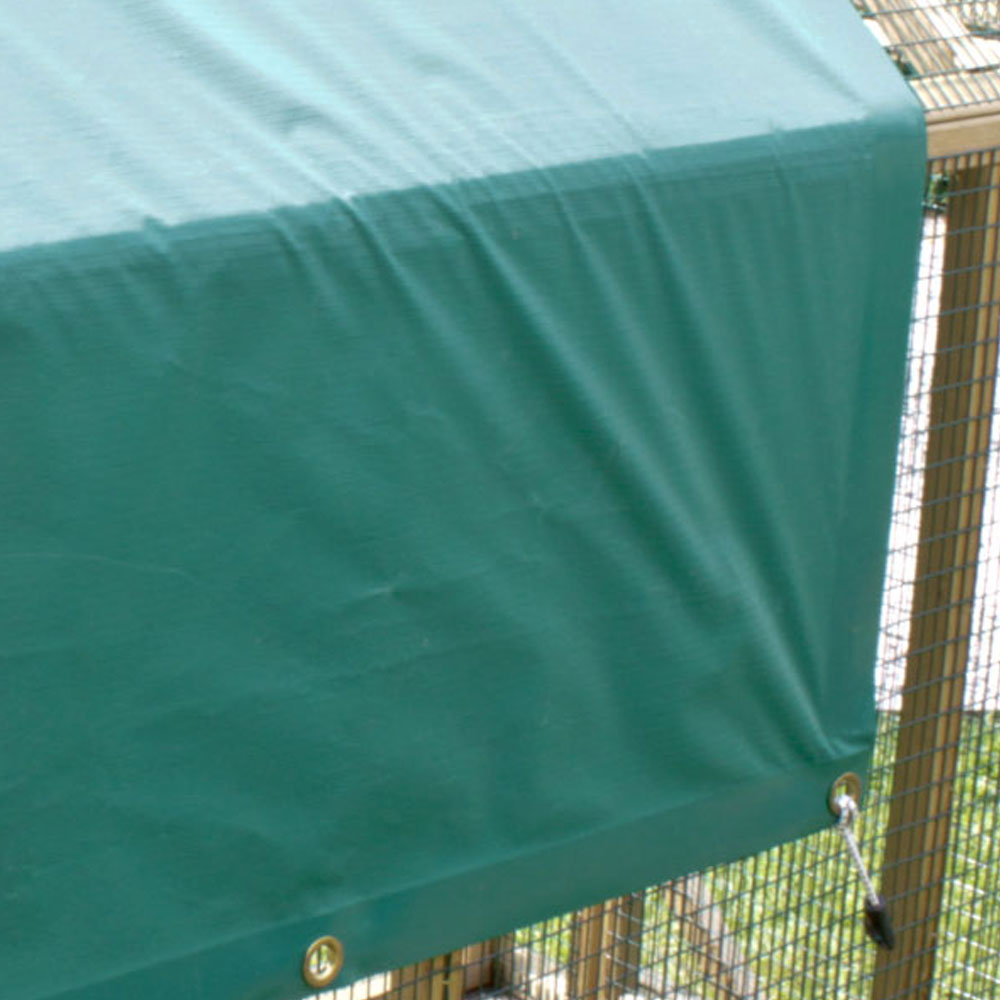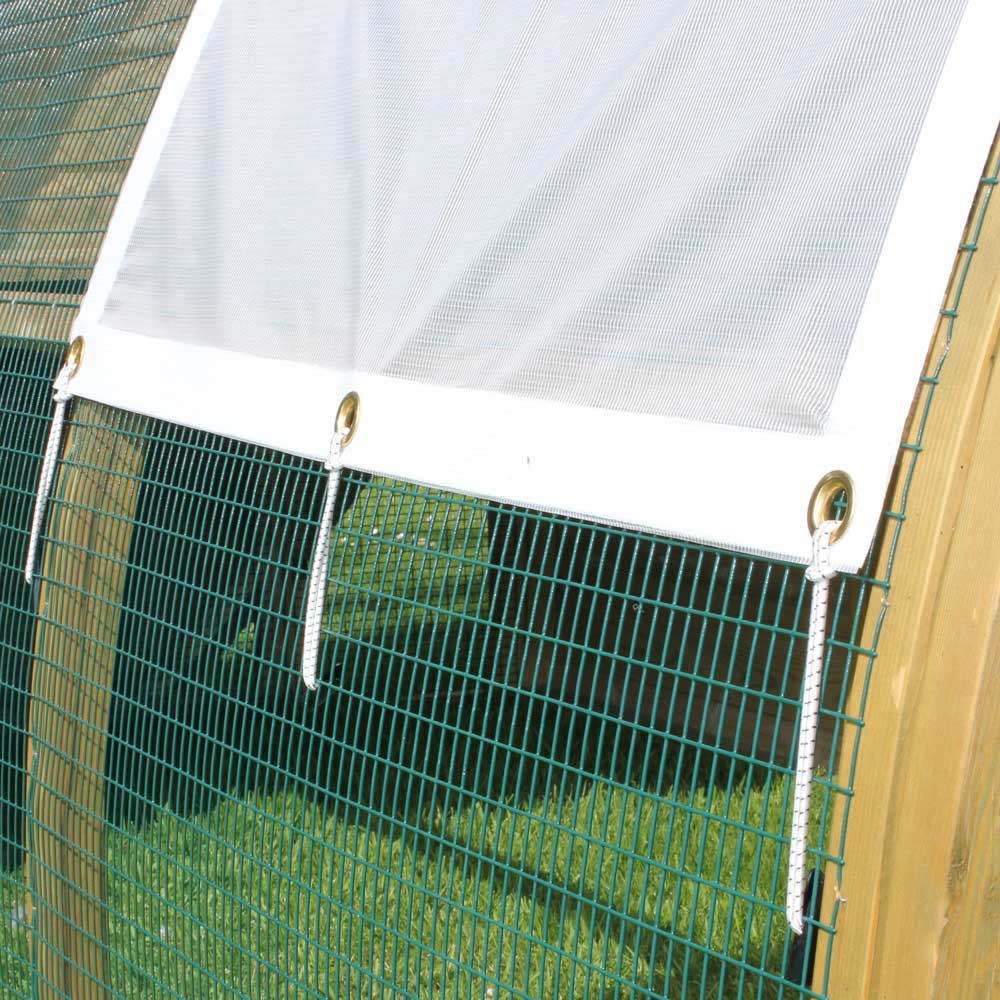 Small Rainshades for Runs and Pens
Rainshades for Chicken Runs, available in Green or Translucent. Heavy-duty 350gsm PVC.
Translucent will allow more light in whilst Green will provide a solid shaded area - both will maintain a dry area underneath. 
This will provide shelter for your chickens and keep most of their run area dry. The Rainshade will provide either shade from full-sun heat in the summer or from torrential rain during the remaining 11 months of the year! A Raincover for all seasons!
The Small Rainshade measures approx 3ft by 6ft (94cm x 200cm) and is suitable for all Flyte so Fancy Runs from smaller Hobby Runs up to larger Long Legged Maggie's Houses.
They will provide a protected area, depending on how you wish to place it, and you can add more than one to a run as each one covers a 3ft wide section of the run.
Rainshades © Flyte so Fancy. October 2023 - Sorry to say that due to ever-increasing material costs, the manufacturers have increased prices by 11%.
Rainshades come with 4 short elasticated Hook Bungees, one for each corner for example (more bungees available separately if needed), to securely anchor it onto the wire mesh. Made of 350gsm PVC in either a white translucent or a solid green colour.
Small Size is: 94cm wide x 200cm long (37 inches x 79 inches). Each Rainshade has a total of 10 brass eyelets for you to select how you wish to anchor it to your run.
Standard delivery via courier is next working day to most mainland UK destinations for orders placed before 2pm (excl. weekends and bank holidays).
As good as it gets
A robust cover, easy to fit and does the job.