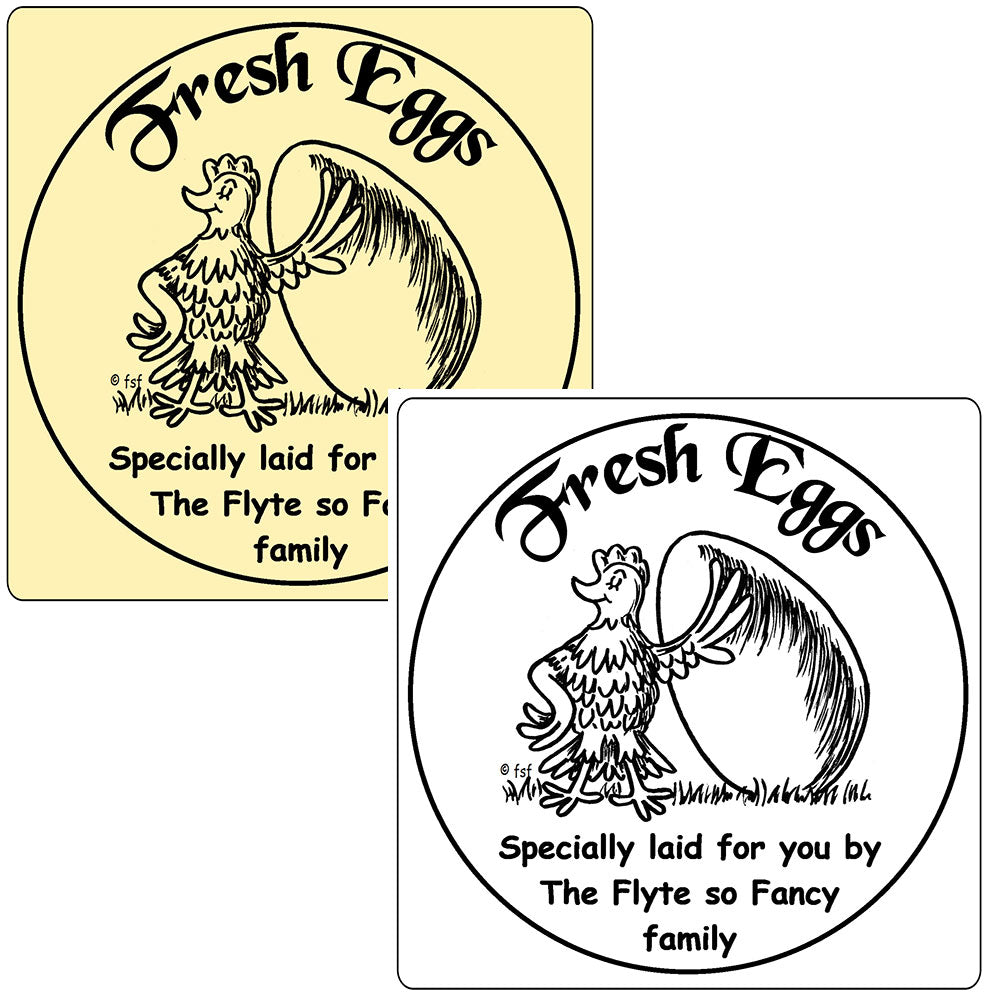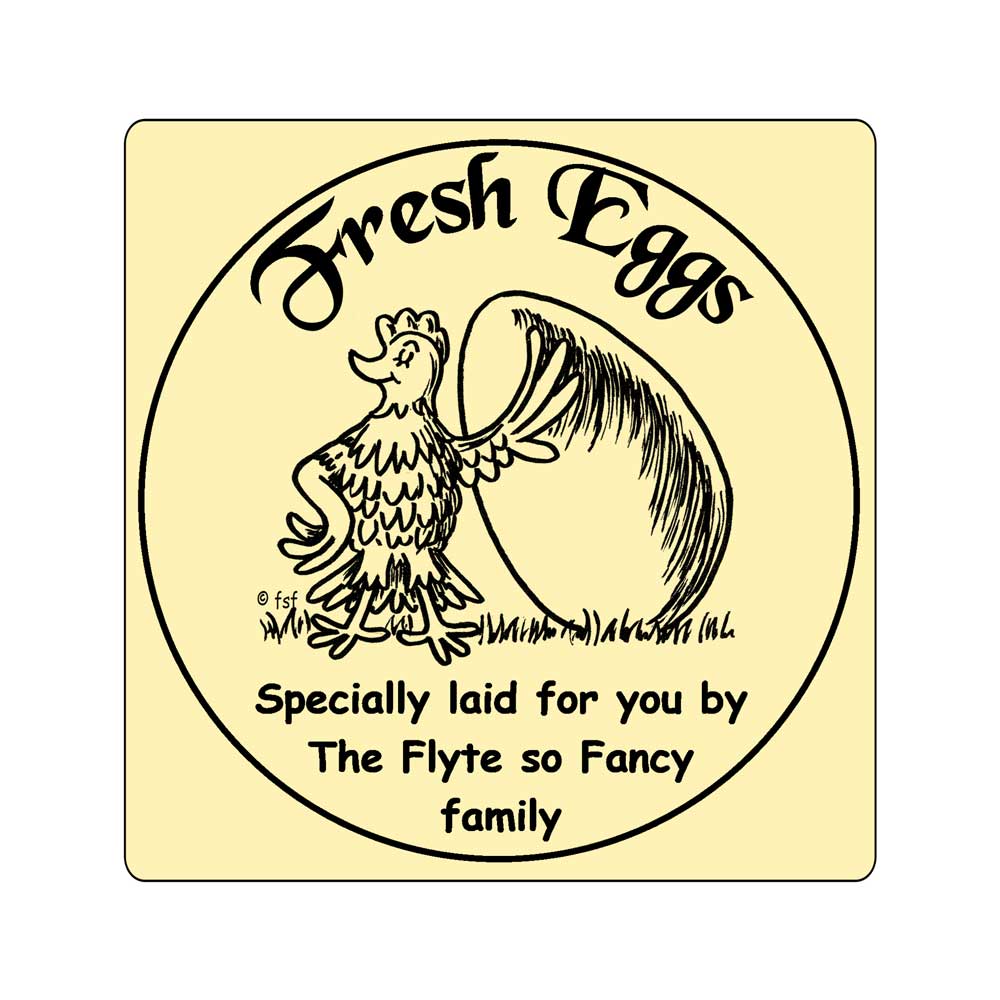 Small Fresh Eggs Labels - Proud Chicken
Make your egg boxes look super-special with these small personalised labels, exclusively from Flyte so Fancy.
Title: 'Fresh Eggs … Specially Laid for you by ...'  Label size is 65mm x 65mm. The label is square, the design is round. Choose from White or Clotted Cream. Black print on a white or clotted cream label.
Roll of 100 or 500 Semi-gloss adhesive labels, with our unusual (and cute!) Proud Chicken design, suitable for 4-egg boxes and some economy-type boxes (with dimples or uneven top surfaces) as well as standard 6-egg boxes.
Line drawing design, with a caricature hen, proudly showing her freshly laid, very large, egg.
The placement of text depends on the amount of text required and we will arrange the layout to look its best. Select colour, and quantity, and then enter your required text in the box in one long line.
Labels are printed in-house. Please allow up to 3 working days for delivery.