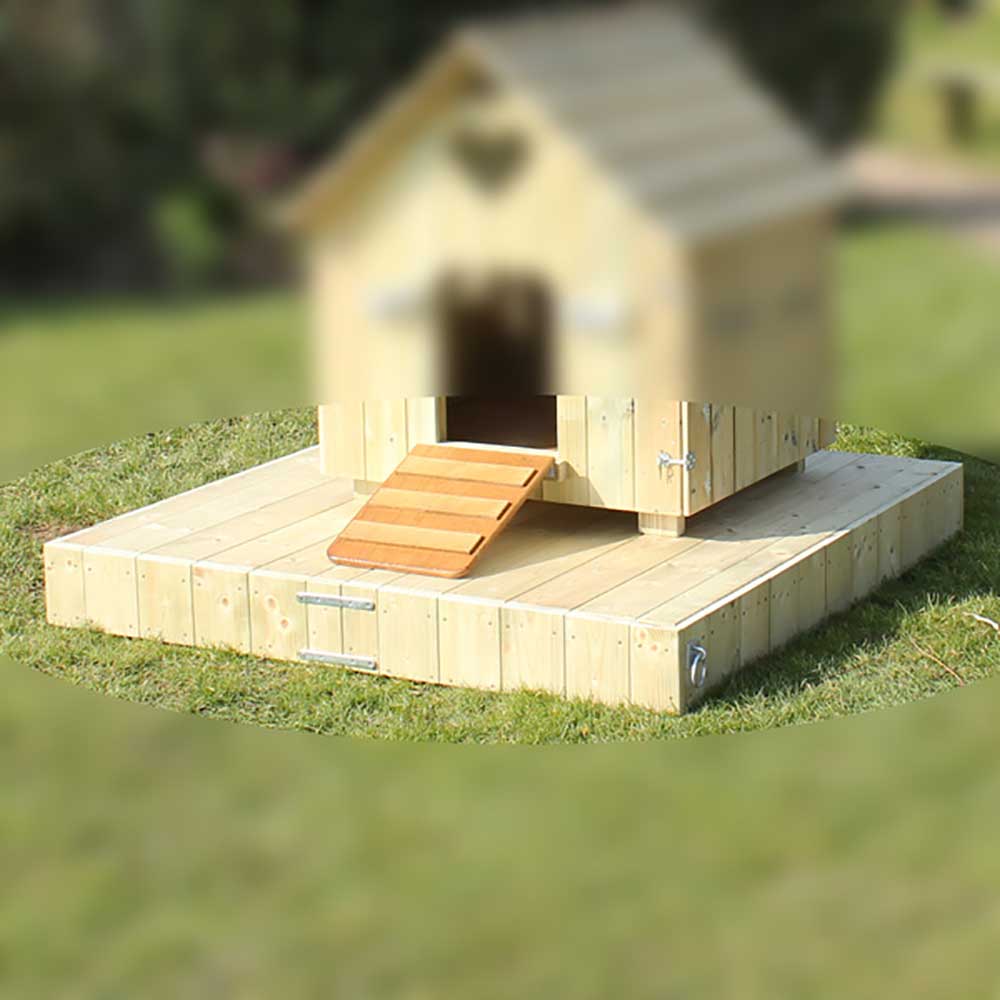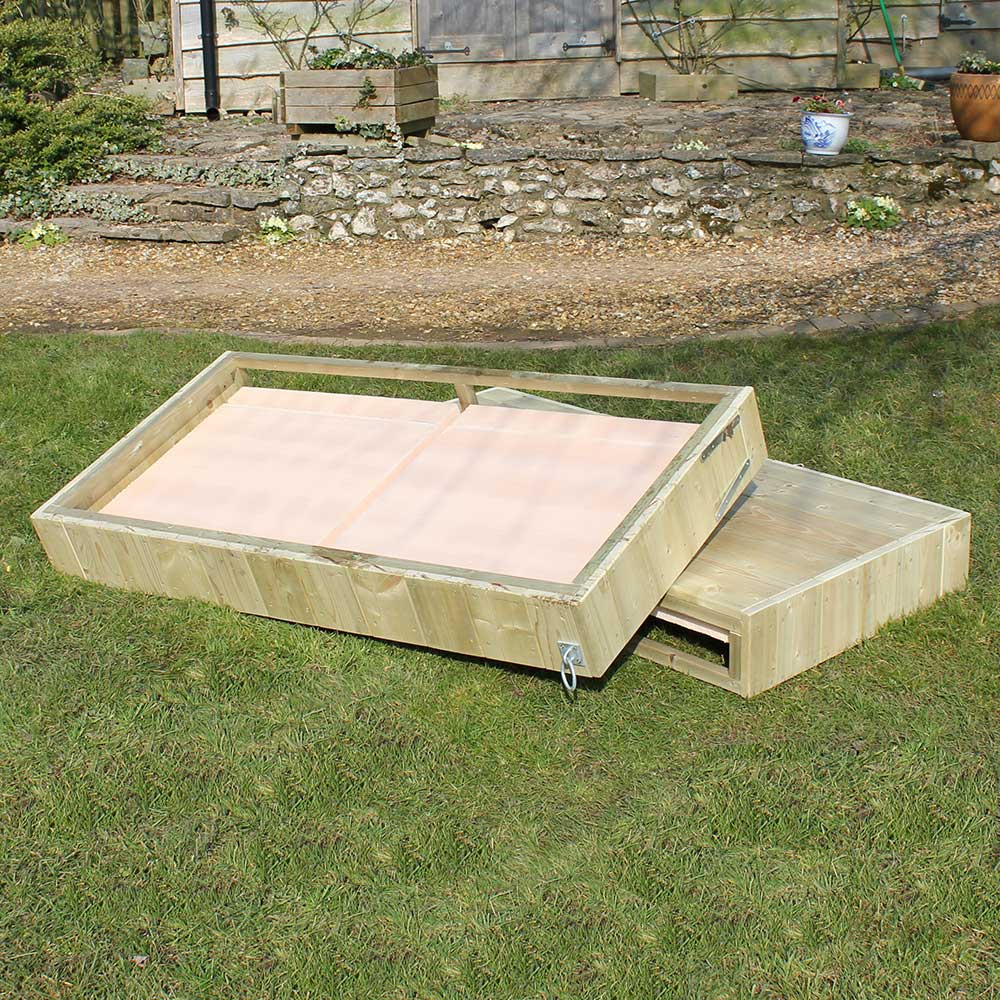 Small Float for Duck Houses, 4ft x 4ft
A small timber duck house float for our smaller Duck Houses, 4ft x 4ft, shown here with a Small Classic Duck House. Price is for float only.
The ideal and natural way to keep your ducks safe from predators is by putting the house on a timber float in the middle of a pond. Shown here without a pond because otherwise, you would not be able to see it very well.
Very solid, made of 21mm thick eco-pressure-treated timber, with thick layers of closed-cell polystyrene inside to give the optimum floating level for the duck house. Approx 4ft square.
Delivered in two pieces to simply screw together. Comes with two screw-in eyes to attach your rope/cord for anchoring on edge of the pond (anchoring rope not included).
Currently, delivery within 2-3 weeks. Delivery of the Float on its own is flatpacked via courier.
If ordered with a Duck House then the delivery charge is within the cost of that delivery.
Small Float for Duck Houses
The service was fantastic. Prompt, and so very helpful in getting it to my Mum in time for Christmas, and assembled. She lived nearby, so I guess this could not be done for everyone- but the Company is fantastic in my opinion. Excellent product as is the House.