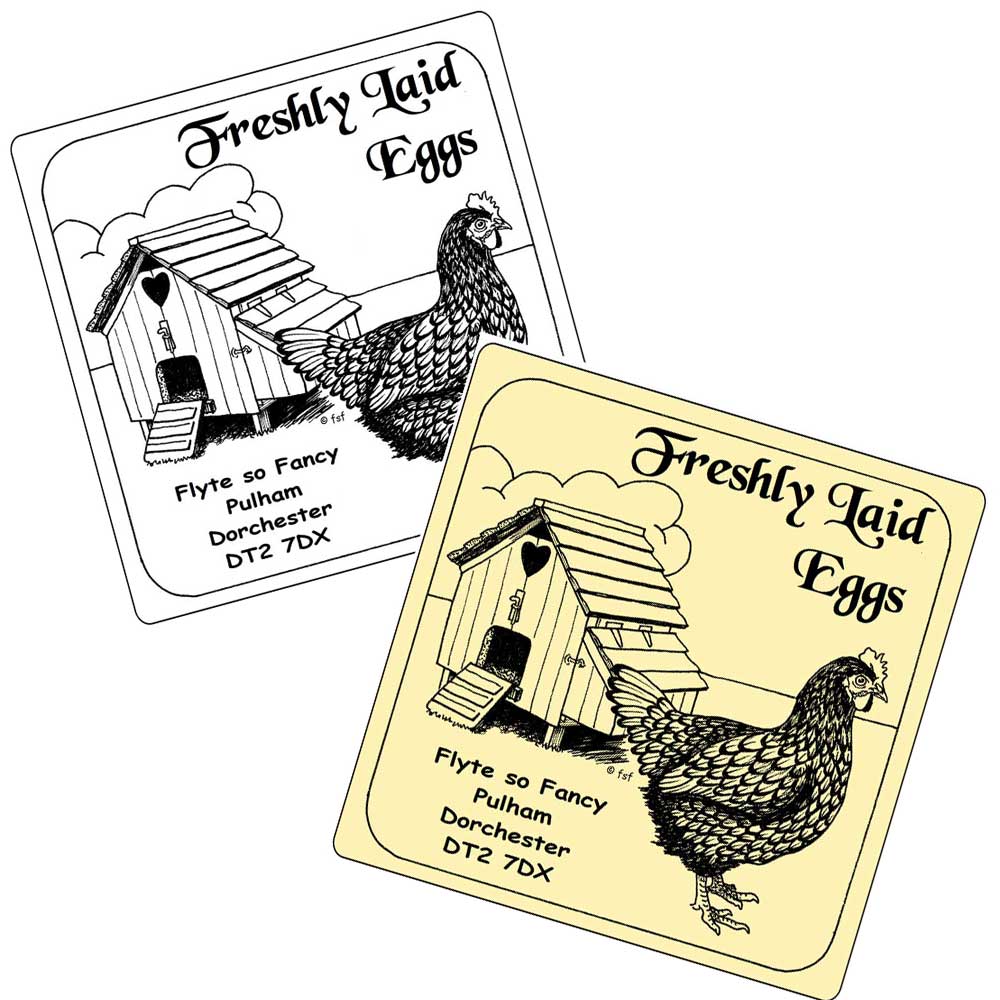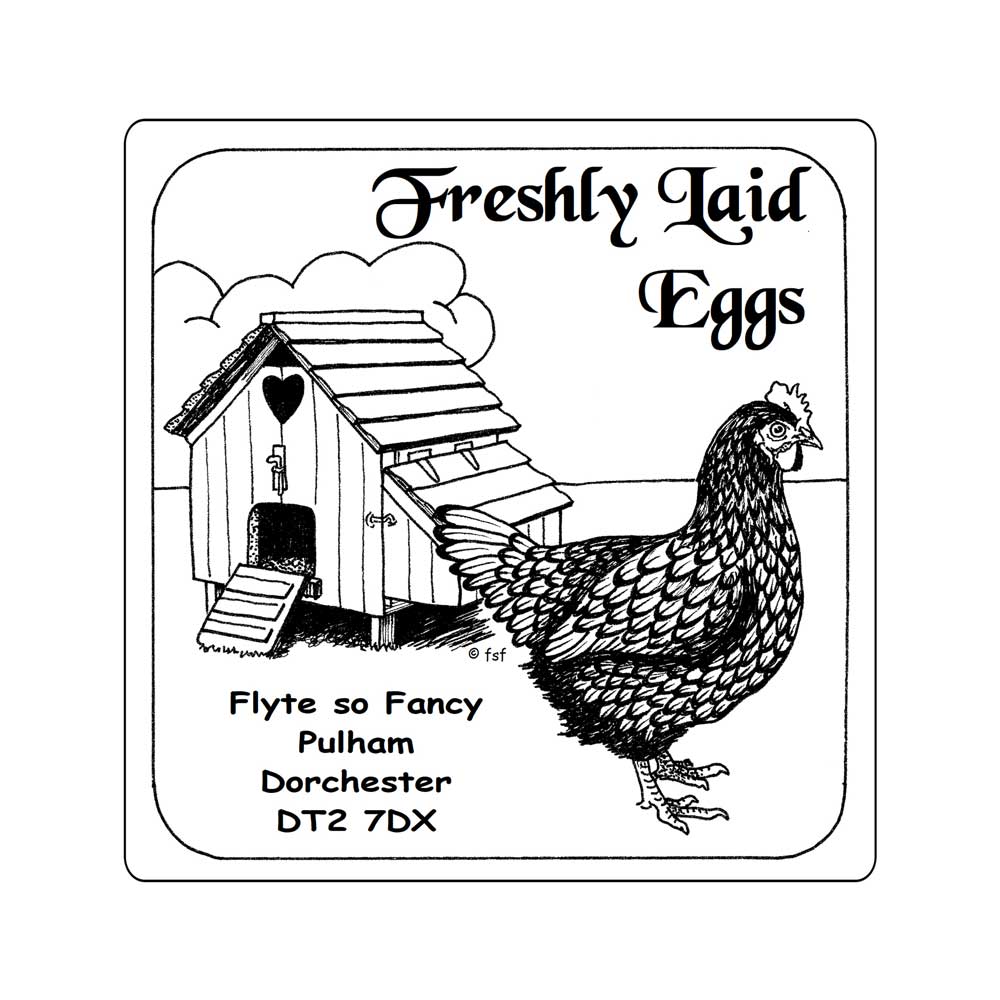 Small Egg Box Labels - Hen House & Hen, Freshly Laid Eggs
Personalised Eggs labels with a Freshly Laid Eggs title. Make your egg boxes get noticed with an exclusive design from Flyte so Fancy.
This Small Egg Box Label is suitable for 4-egg boxes, 6-egg, and some economy-type boxes (with dimples or uneven top surfaces).
Label size is 65mm x 65mm. Available in Rolls of 100, 500, or 1000 Small Semi-gloss adhesive labels. Choose from White or Clotted Cream.
Title: Freshly Laid Eggs. Line drawing design, showing our Maggie's Henhouse and a hen, with a small space for your required text. Maximum number of characters: 60

Placement of text depends on the amount of text required and we will arrange the layout to look its best. Please enter your required text into the text box above.
If making a repeat order, then enter: 'repeat' (plus your last order number and date).
Labels are printed in-house. Please allow up to 3 working days for delivery.