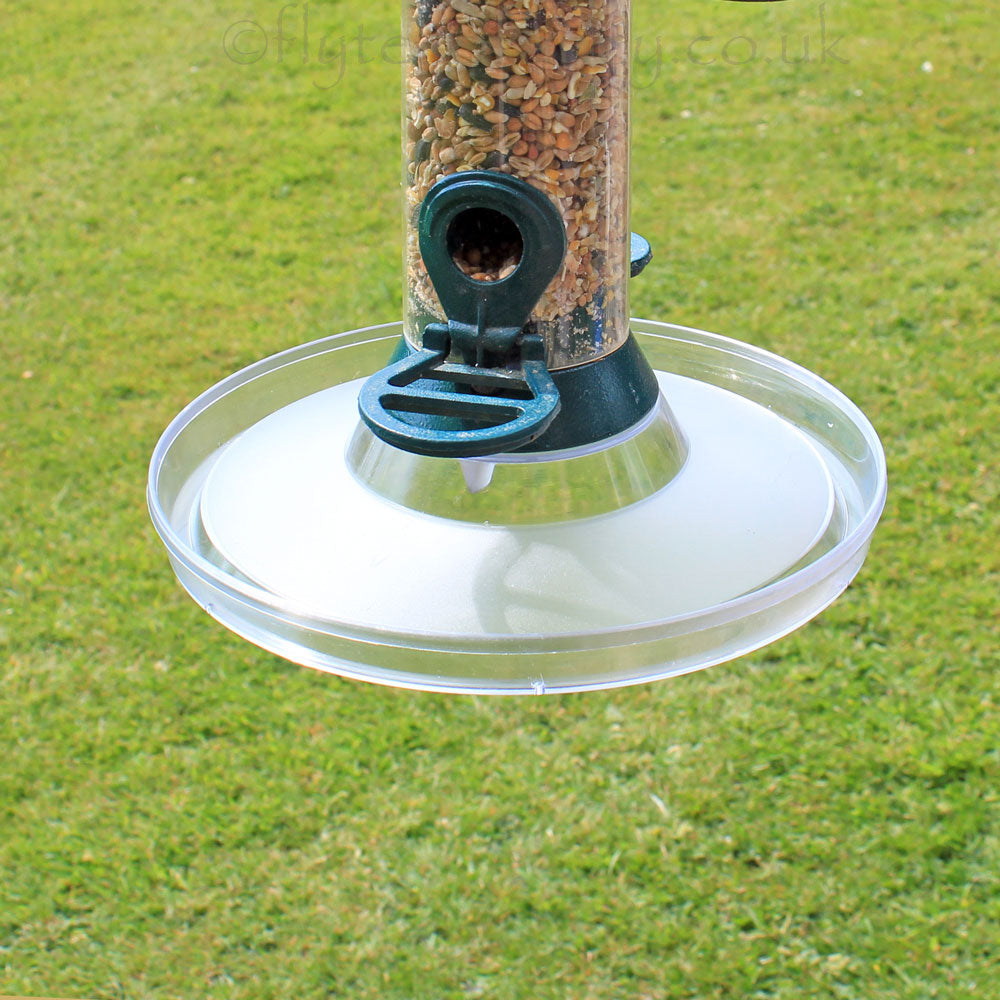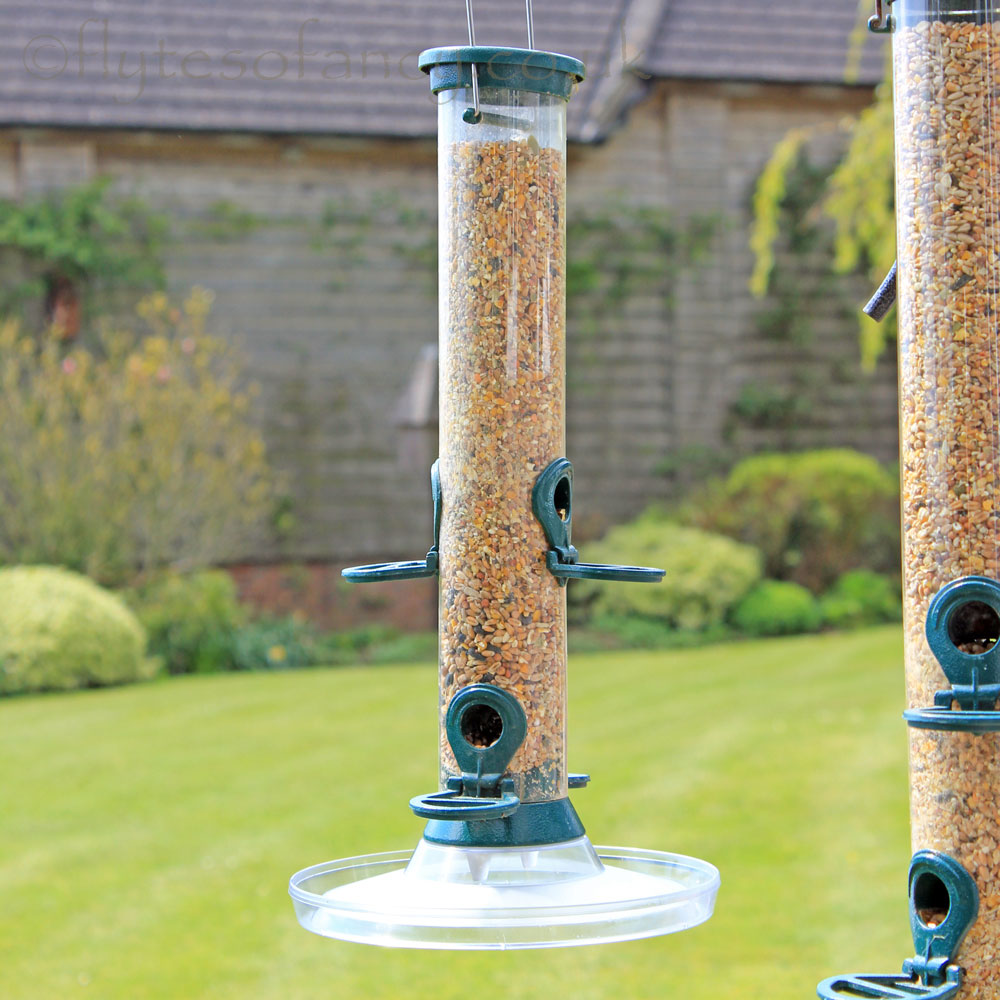 Seed Catching Tray for CJW Bird Feeders
Seed Catching Tray for CJW Bird Feeders. Size: 20cm dia x 1.5cm deep.
Attach this plastic seed catcher tray to any of the CJ Wildlife metal tube feeders and peanut feeders.
The tray screws into the base and is secured with a wing nut. The seed catcher does exactly what you would expect, it catches any fallen seeds and prevents the bird food landing on the ground where it would possibly sprout or rot and therefore encourage vermin.
Not only does it save money being wasted on feed, but you will find the birds, like Robins, will feed from the tray of loose food.
Standard delivery via courier is next working day to most mainland UK destinations for orders placed before 2pm (excl. weekends and bank holidays).