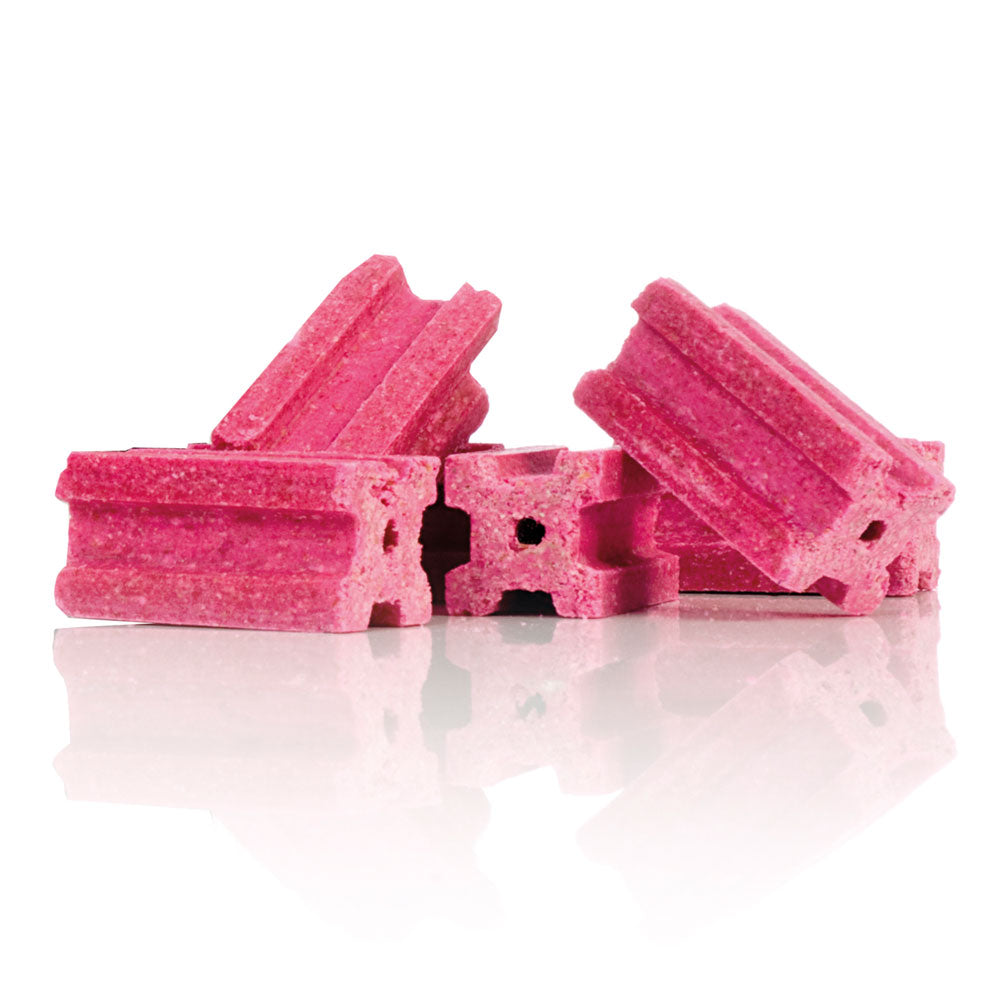 Ruby Rat and Mouse Bait Blocks, 300g pouch
Ruby Rat and Mouse Bait Blocks 300g pouch, containing 10 x 30g blocks.

This 300g pouch, containing 10 x 30g pink Difenacoum bait blocks, is allowed to be purchased for amateur use under the UK Rodenticide Stewardship Scheme 2018 (i.e. you don't need a licence).
Ruby Bait is a highly attractive, and effective, compressed difenacoum block bait. Produced with a number of different cereals as well as added attractants making it irresistible to rodents.
Can be used indoors or outdoors around buildings. All rodenticides should only be used in a lockable tamper-proof bait box and block baits need a bait box with a metal hanging rod inside. This product contains an anti-coagulant substance.
Application Rate: 90g of bait per bait station. Active: 0.0025% Difenacoum. Authorisation code GB-2016-1053-0005. For general public use. Field of use: indoor use for mice and rats/outdoor around buildings for rats only. Ready to use bait to be used in tamper-resistant bait stations.
PLEASE read the instructions for use very carefully, particularly regarding disposal of the packaging. The PD date is the production date.
Standard delivery via courier is next working day to most mainland UK destinations for orders placed before 2pm (excl. weekends and bank holidays).