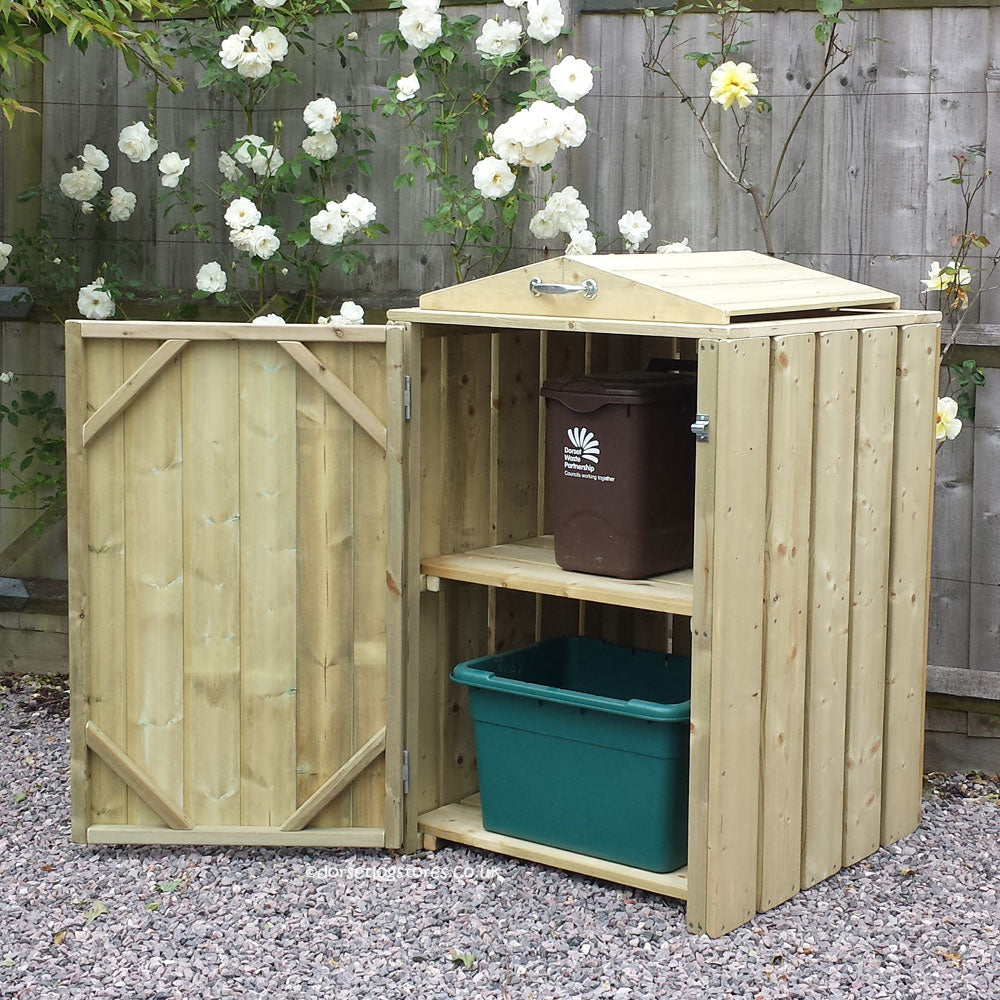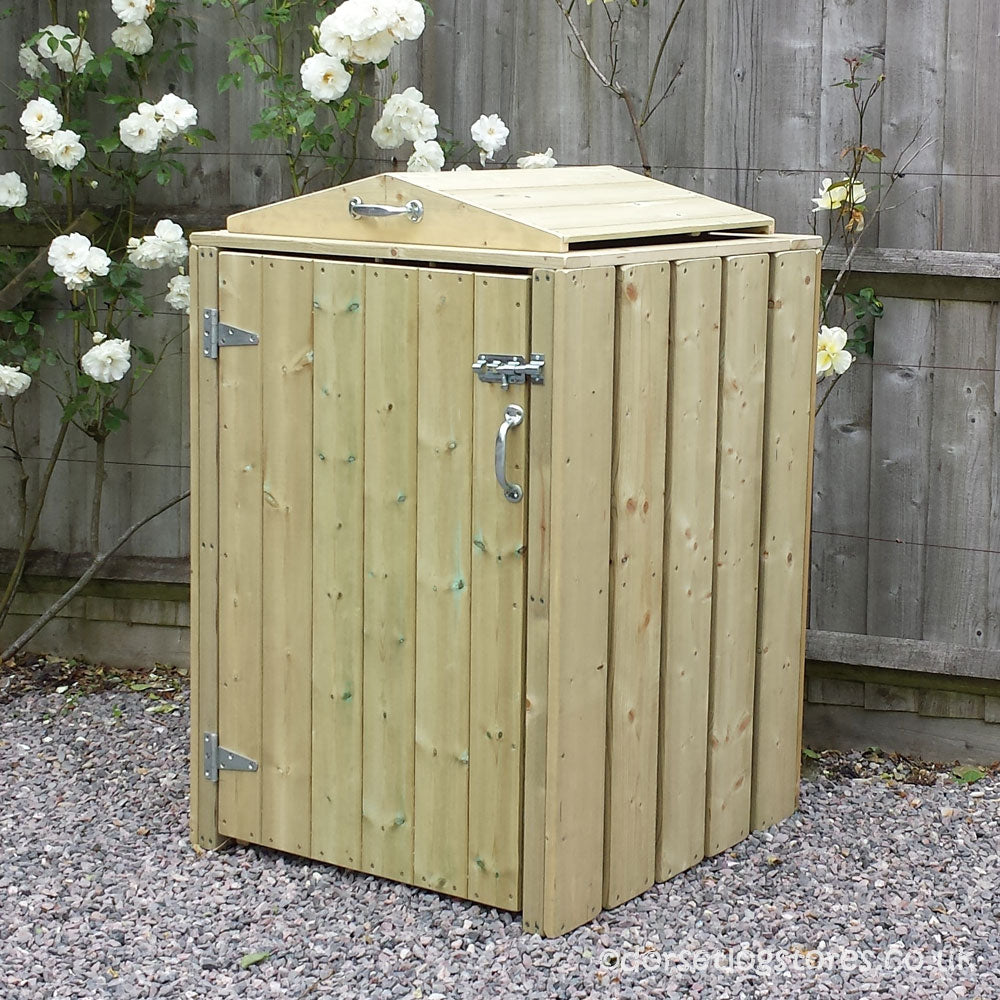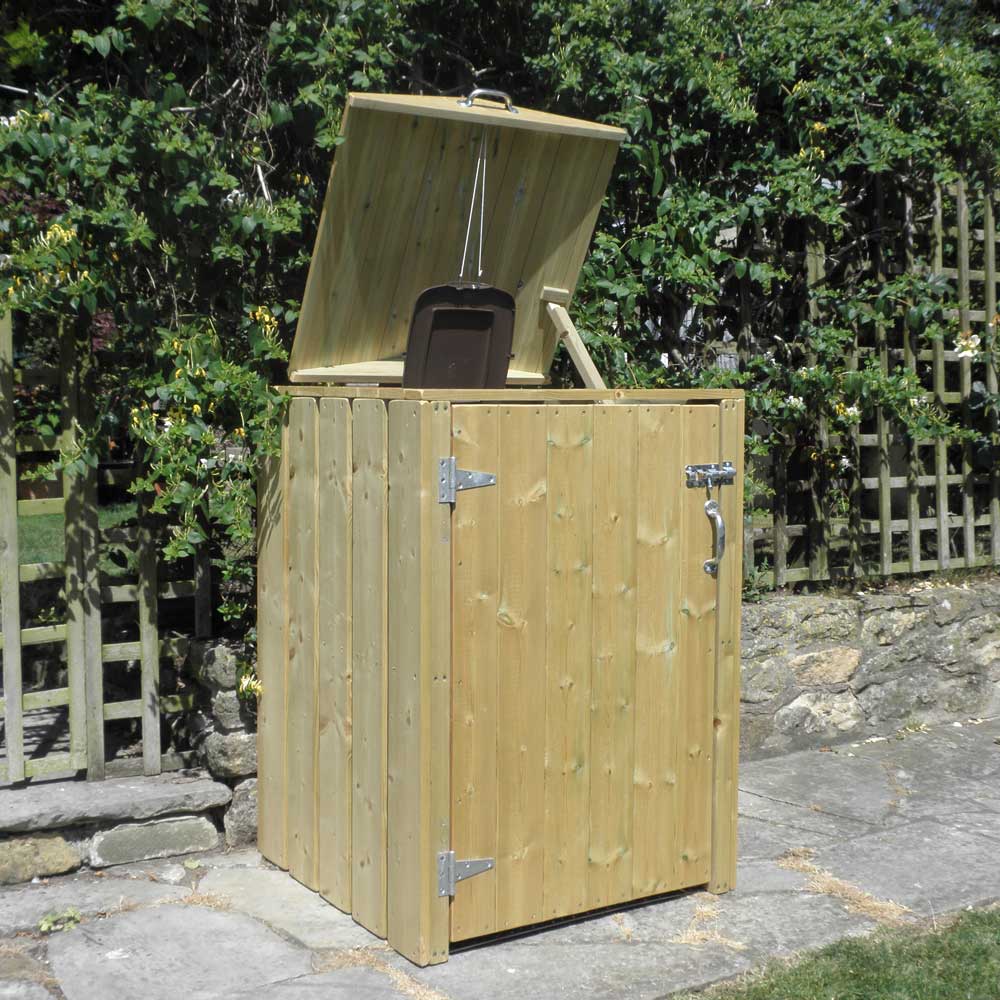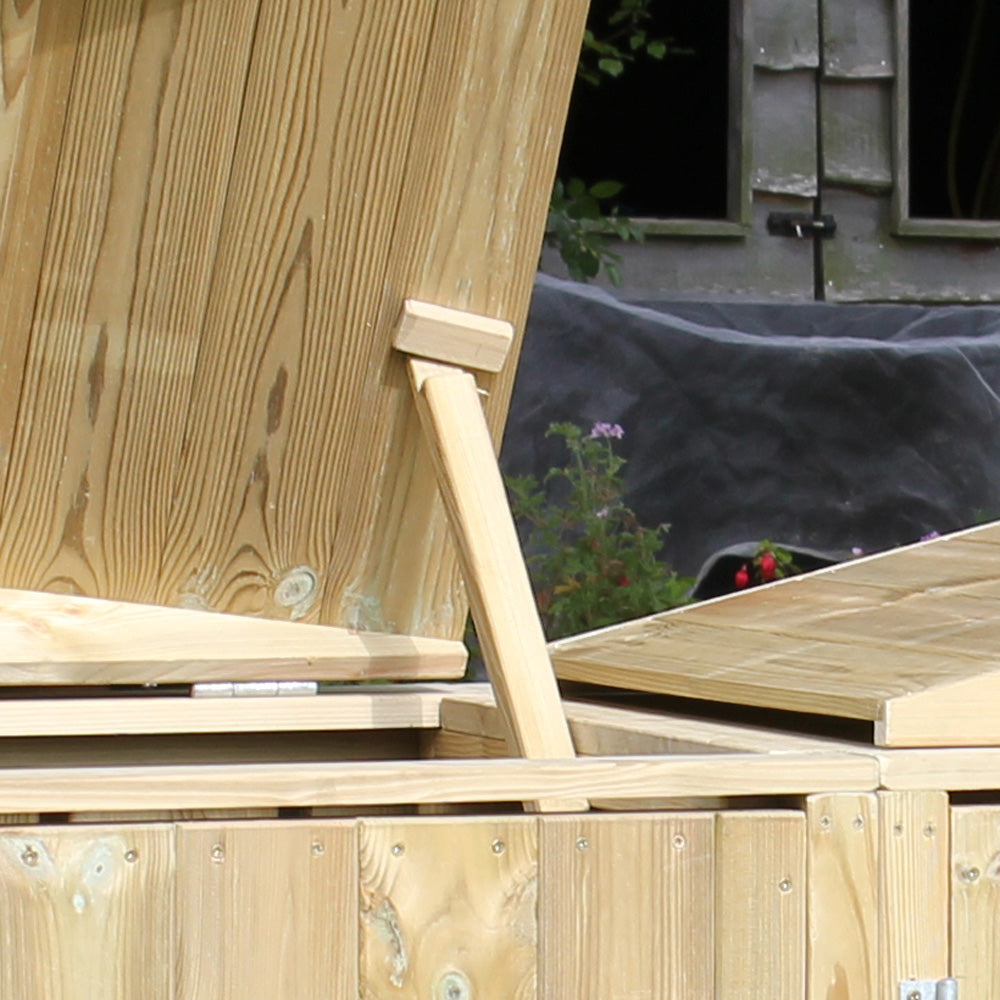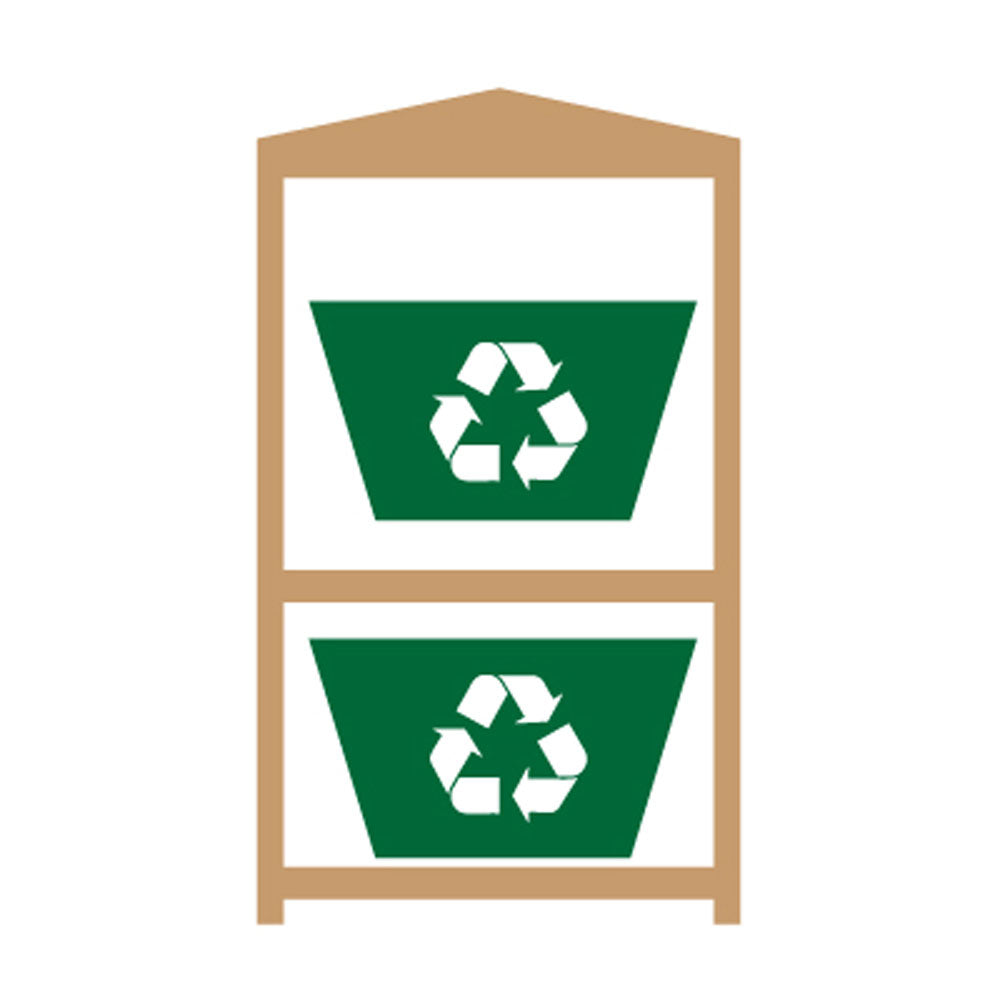 Recycling Bin Store - Single
Wooden Recycling Bin Store, made in Dorset. Smarten up your front garden or walkway with this Wooden Bin store for your recycling boxes.
External overall dimensions: 86cm front to back; 122cm high; 80cm wide. Please check the dimensions before ordering, see Specifications.
Matching the size and style of the Wheelie Bin Stores, this store has a removable mid-shelf and a solid timber base to easily house your paper recycling box, bottle bin, or perhaps even the food waste caddy as well.
The lid of the plastic recycling caddy can be attached to a lifting cord fixed inside the roof so that only one-handed action is needed to raise both the store roof and the bin lid at the same time. Or, you can prop the roof open with the folding wooden arm housed inside.
The side and back panels have a 2cm gap between the timber to keep the unit well-ventilated but still secure.
Very well made from 21mm thick pressure-treated timbers, it will last for many years without any preservative treatment required. We do recommend applying a wood protector annually to keep the timber looking good and weather-resistant e.g. Protek Eco-Shield Timber Treatment.
Dimensions
External overall: 86cm front to back; 122cm high; 80cm wide
Internal: 75cm front to back; 108cm high; 69cm wide
Please check the dimensions before ordering
All timber is sustainably resourced, FSC Certified, Pressure-treated Scandinavian Redwood
Walls & Floor: 21mm thick planed boards
Door & Roof: 19mm thick planed tongue & groove
Frame: 38mm x 38mm ease edged framing
Fixtures: Plated & Painted Decking Screws; Stainless Steel Nails
Fittings: Heavy Duty Galvanised Hinges, Handle and Catches
Timber Warranty: 15 years against rot & fungal attack
Note: Our Timber is pressure treated and warrantied against rot, fungal, or insect attack for 15 years. This does NOT mean pressure-treated timber is 'waterproof' nor will it prevent the natural swelling and shrinkage throughout the seasons but, it is suitable for life outdoors in all weathers.
Swelling and shrinkage are perfectly natural with all timber. Although we build in tolerances to take account of this, you may have to slightly adjust the doors over time e.g. if the timber swells preventing the doors from closing properly. This is easily done by adjusting the hinges or the bolt capture slightly to move the door position. Please install on a level surface or plinth otherwise there may be a strain on the fittings and the door will not be level.
We advise that maintenance is required for any timber products over the years and the application of a wood protector (not varnish) annually will keep it in good condition to help the timber last 15+ years.
Currently up to 1-2 weeks delivery time.
Delivery is via courier in flat-packed panels for self-assembly, it is very easy to assemble (see video) with full instructions and all fixings included. We recommend a cordless screwdriver and assembling on level ground.