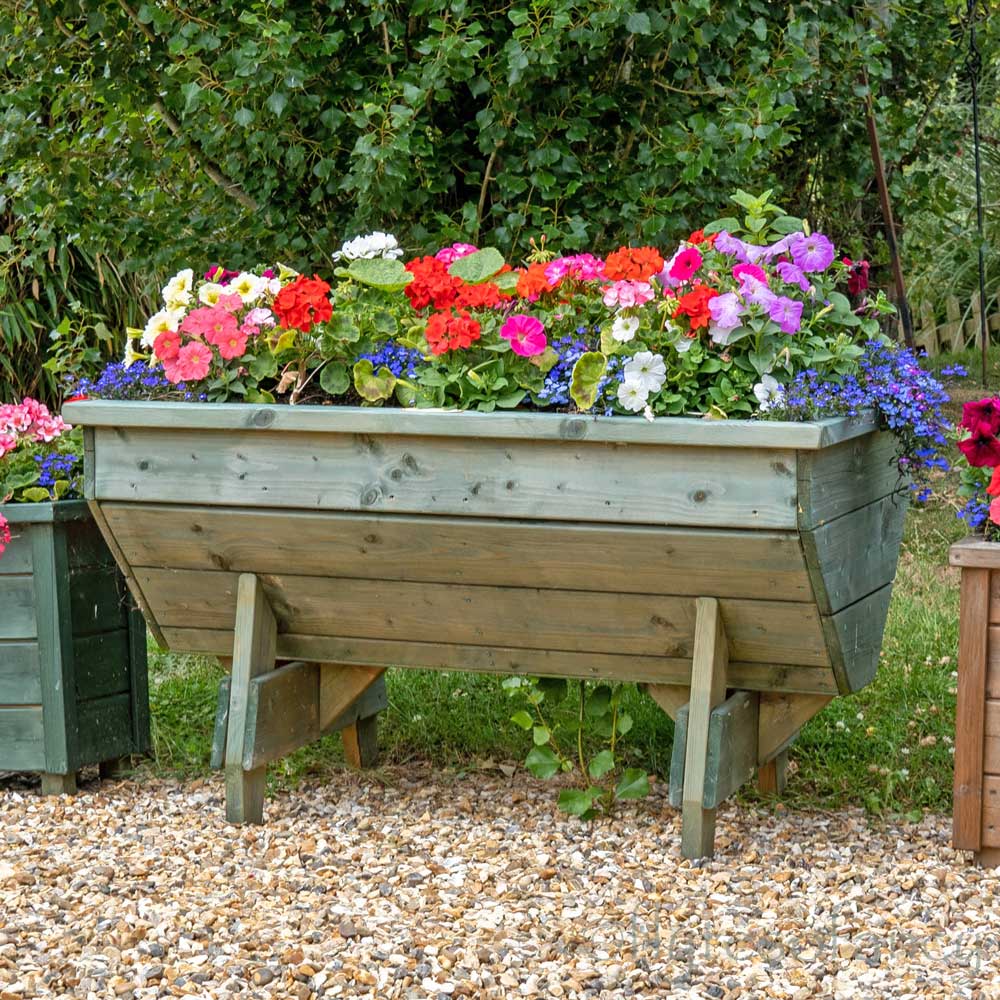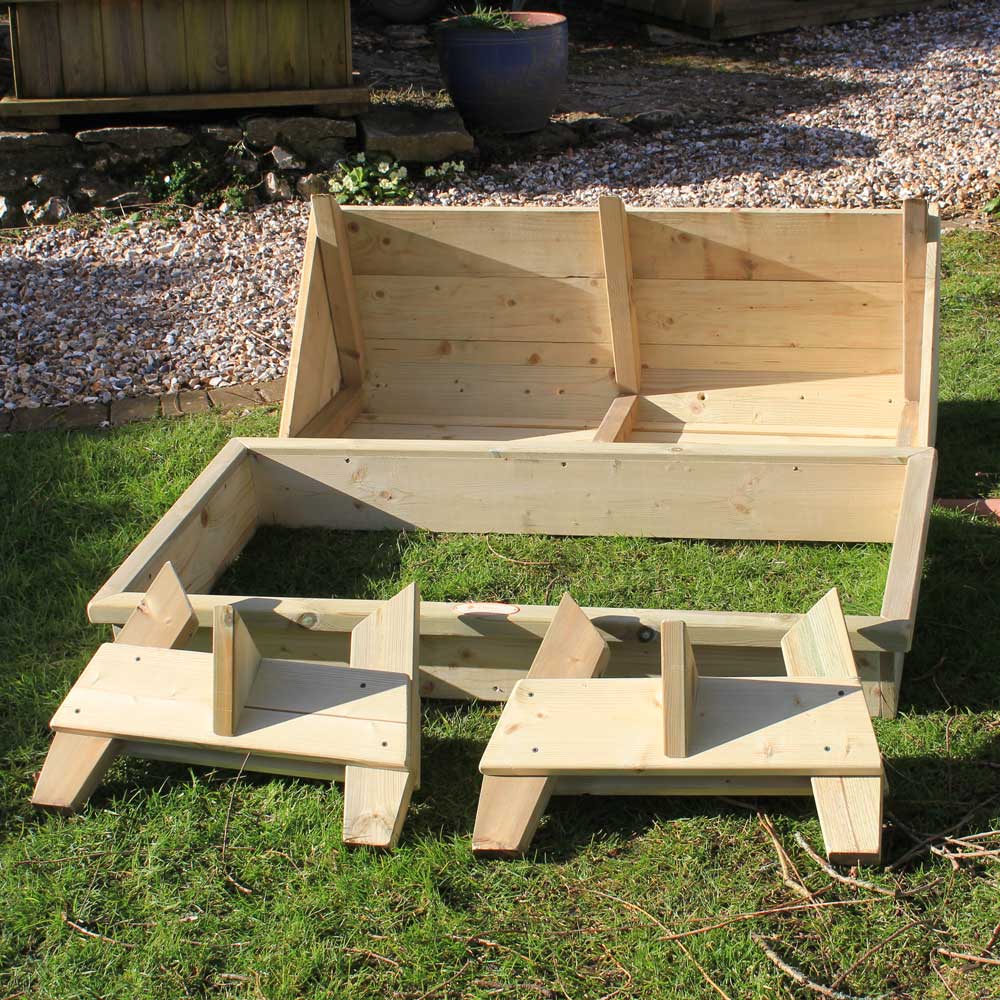 Raised V-Shaped Wooden Veg Planter
The Raised V-Shaped Wooden Garden Planter Trough for vegetable and salad crops - or as a planted garden feature with perhaps some beautiful hanging fuschias or begonias. Handmade here in Dorset by Flyte so Fancy.
Great for smaller gardens, urban gardens, on patios or balconies where no normal soil is available.
Allows portability to move for the seasonal aspects of your garden. The raised position keeps it out of reach of pets and pests as well as giving a perfect working height.
We have designed this elevated planter with set-back legs to make it more wheelchair friendly and at an optimum height to make it less back-breaking to tend and maintain.
A small amount of self-assembly is required. Built of thick (plant safe) sustainably sourced pressure treated timber throughout and assembled with plated decking screws for longevity.
We recommend an annual application of timber protection e.g Timber Eco-Shield will keep your planter looking like new for many, many years.
Dimensions
Overall: 126cm wide; 64.5cm deep (front to back); 70cm high.
Trough internal depth is 45cm.
Liner not included but advised.
Construction
All timber is from sustainable resources, FSC Certified, Scandinavian Redwood
Body: 21mm planed pressure treated board
Legs: 50 x 100mm planed pressure treated board
Frame: 38mm x 38mm pressure treated framing
Fixtures: Plated & Painted Decking Screws
Timber Warranty: 5 years against rot & fungal attack (with protective treatment)
Delivered by courier for self assembly. Current delivery time approx. 1 week.