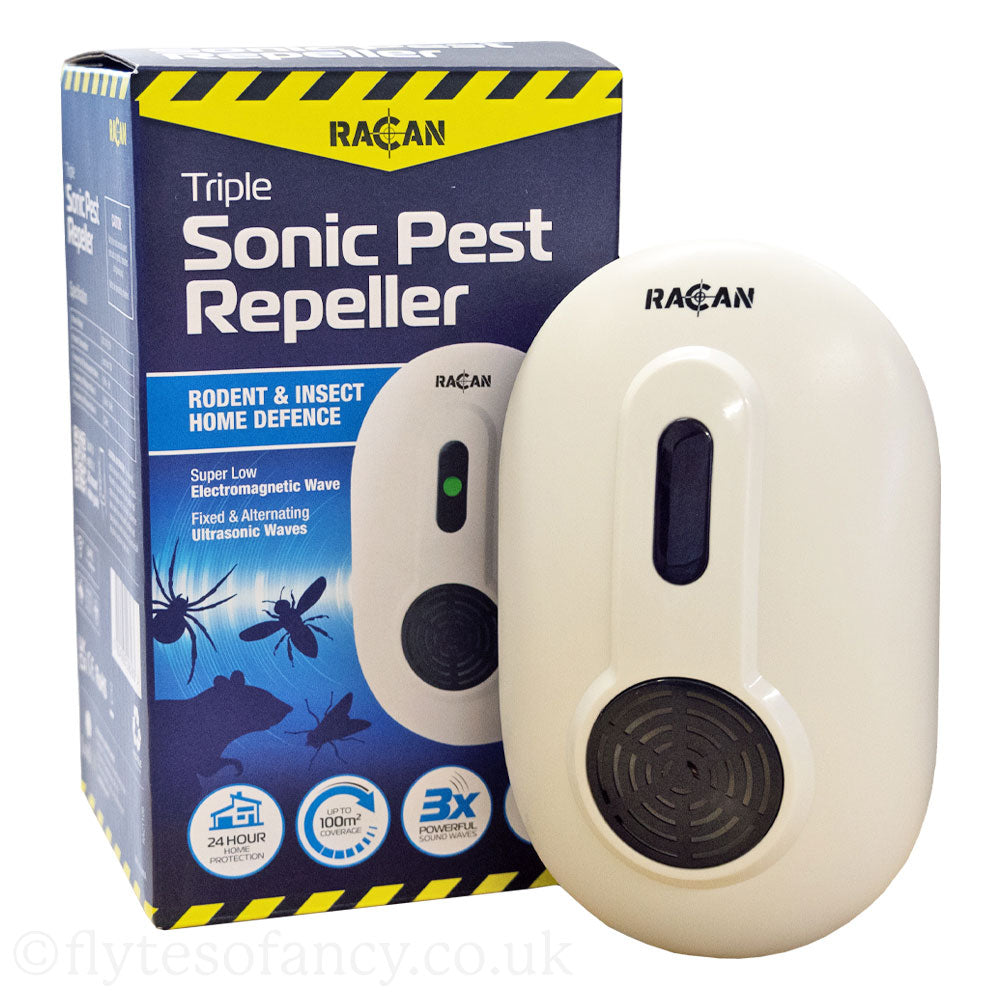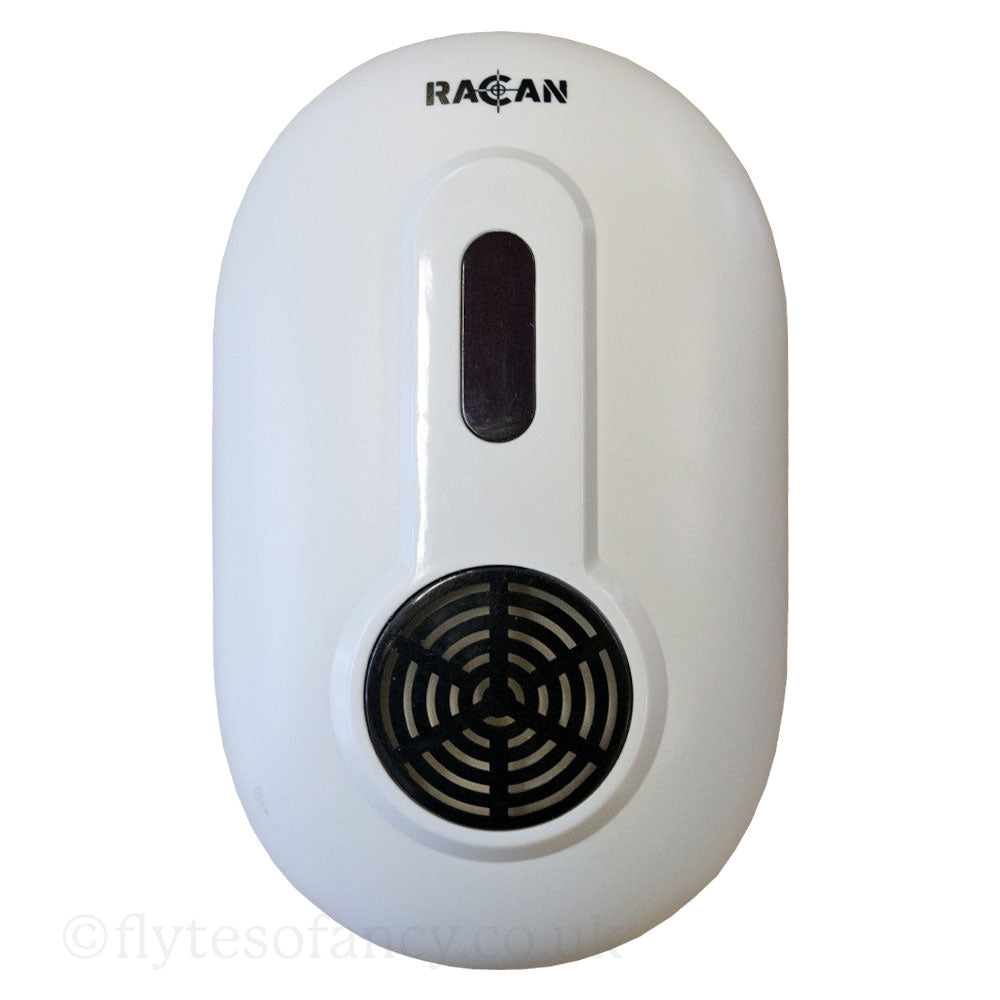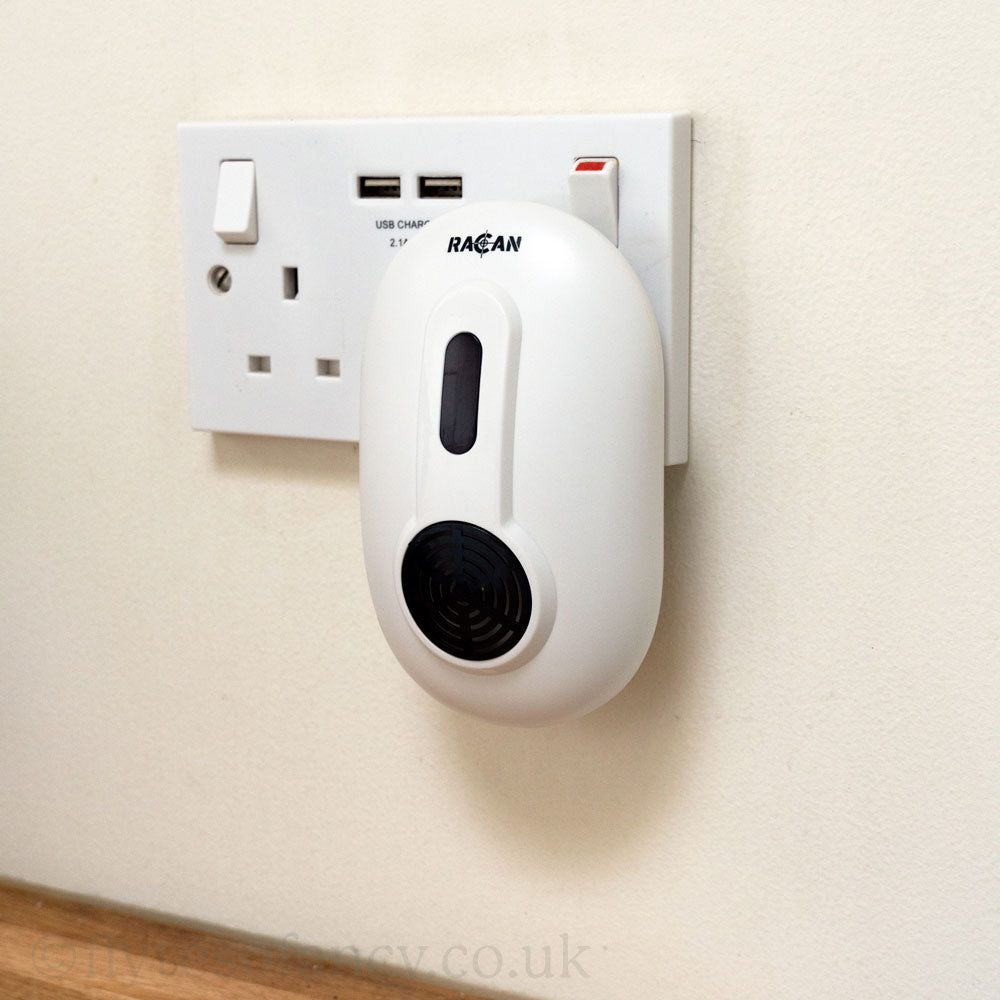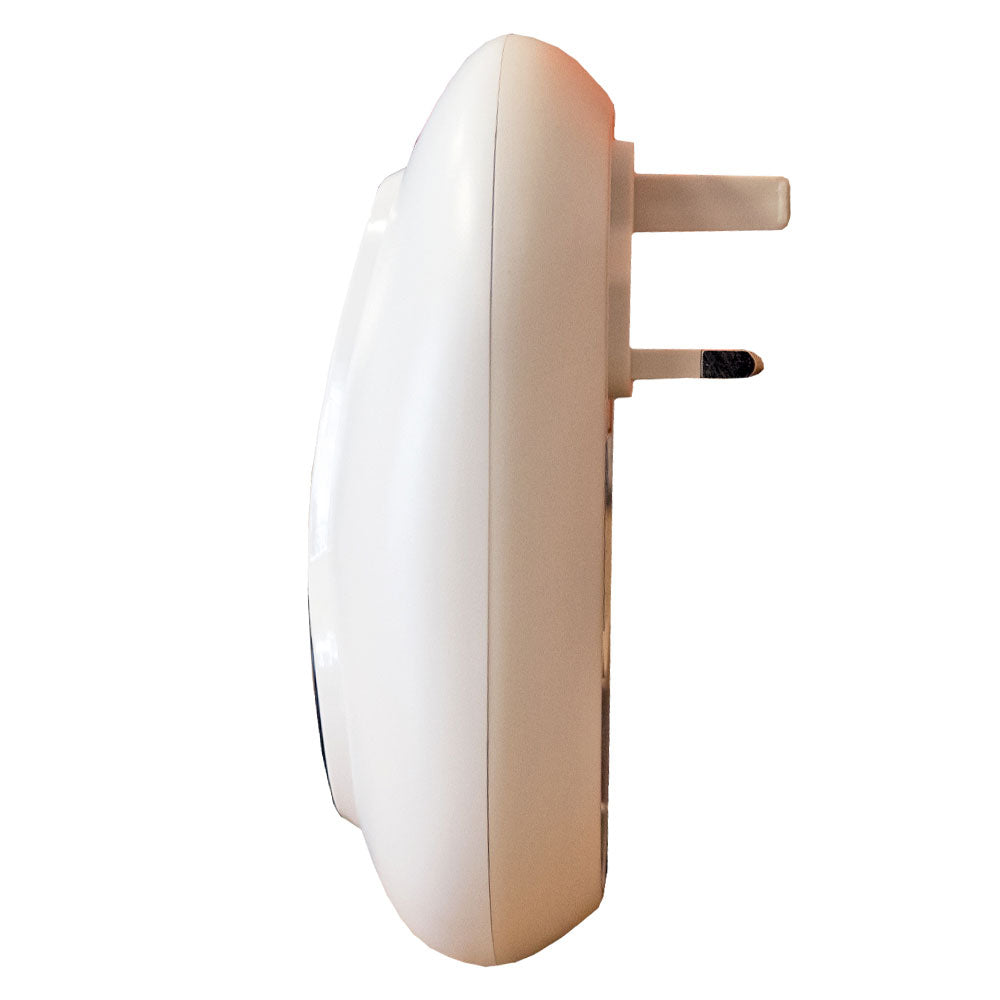 RACAN Sonic Rodent Repeller
RACAN Sonic Rodent Repeller for the home. Plugin unit emitting Super Low Electromagnetic & Ultrasonic Waves to deter rats, mice and insects from the home.
For use indoors for humane control and to keep your home free of unwanted pests like mice, rats, cockroaches, ants, spiders, bugs, fleas, moths, even mosquitos etc.
The RACAN Triple Sonic Rodent Repeller emits 3 kinds of Super Low Electromagnetic Waves and Fixed and Alternating Ultrasonic Waves. For indoor use in the home, sheds, garages, storage cupboards, lofts and more.
Three kinds of alternating electronic waves work simultaneously to penetrate walls and floorboards via electrical home wiring to get to hard-to-reach places.

Does not harm children or pets but it is advised not to use the unit in bedrooms or children's play areas. Does not interfere with home Wi-Fi. Read instructions and cautions before use. Recyclable packaging.
Standard delivery via courier is next working day to most mainland UK destinations for orders placed before 2pm (excl. weekends and bank holidays).
Great service
From start to finish was a great service. RACAN is great, has cut down on the annoying small black beetles - there seems to be more at this time of year. But think it will take a bit longer to work on spiders. Thanks