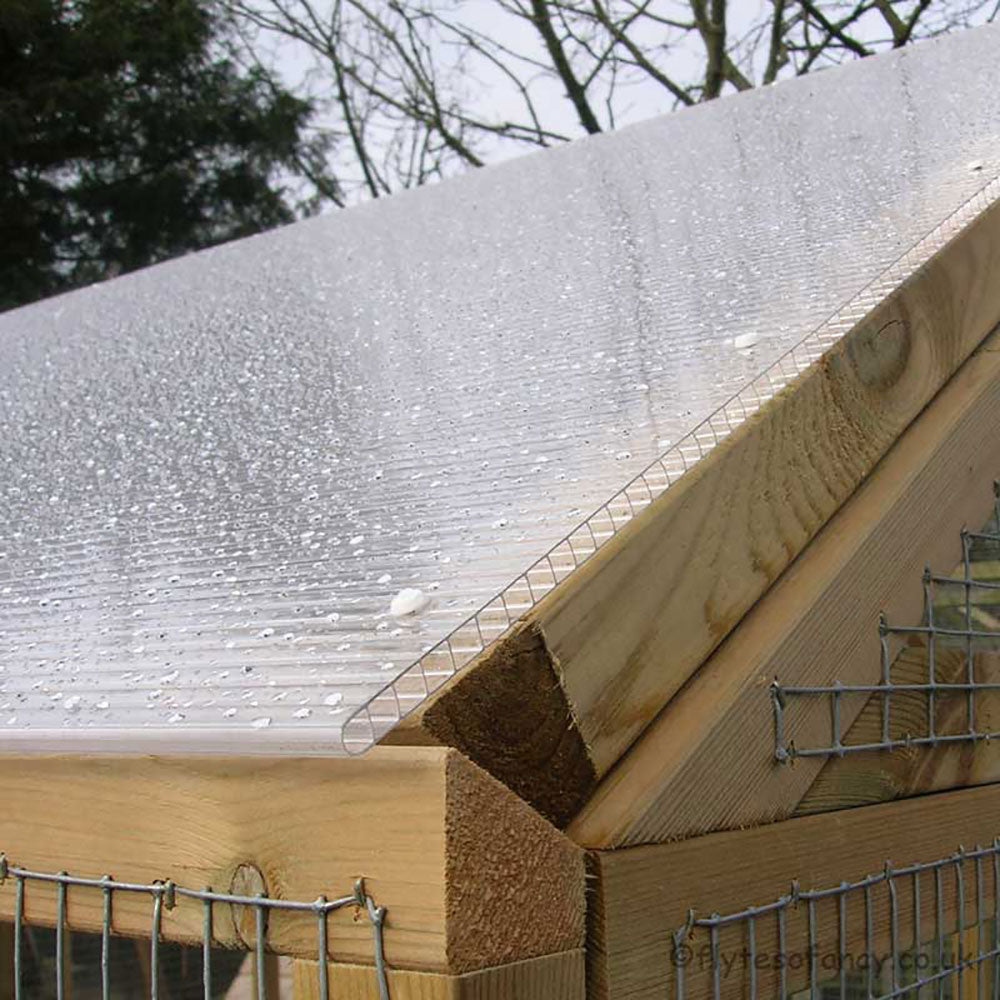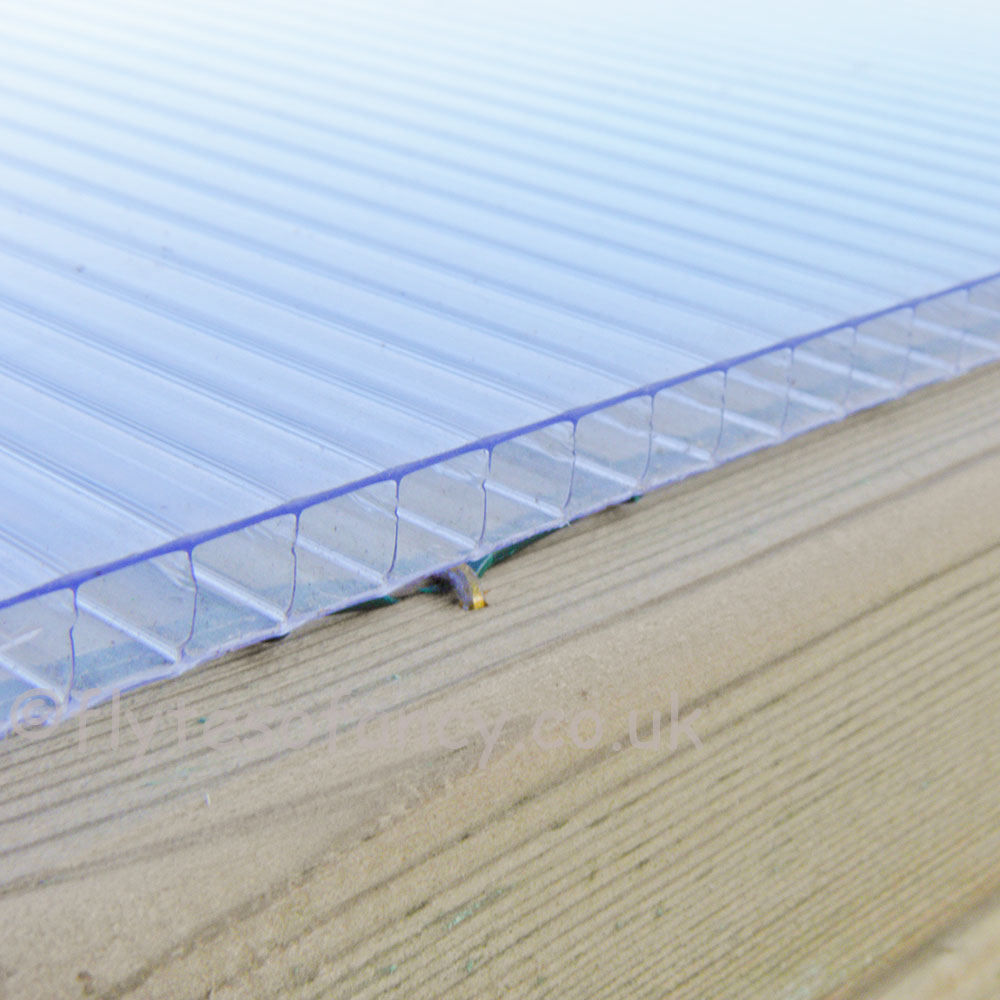 Polycarbonate Roof for Junior Protection Pens
Polycarbonate Roof for Flyte so Fancy Junior Protection Pens - select roof size required above.
Add to your Protection Pen order and we will attach the polycarbonate sheets to the roof panels for you (on top of the mesh) so they arrive ready to assemble.
This will give protection from any contamination by wild birds of your poultry feeding and watering vessels (as required under Bird Flu Regulations). It will keep most of the run area dry, whilst still allowing in plenty of light.
A solid, translucent, 6mm twin-wall, polycarbonate roof option for our Poultry Protection Pens. It is affixed to the roof panels (on top of the wire mesh) using special polypins.
The polycarbonate is UV stable and will last for many years but we advise cleaning twice a year with a detergent solution e.g. Poultry Shield, and a soft cloth to remove any green algae build up.
If the roof is ordered at the same time as the Protection Pen we will attach it to the Pen Roof Panels for you, otherwise, it will arrive in panels with instructions. Also included will be a small tube of silicone to apply to where panels join (if you feel this is necessary).
Please note this option is to make the Pen biosecure as well as keep most of the rain out - it will not make the roof completely watertight.
Please allow up to 7 days for delivery if ordered separately. If ordered with your Junior Pen then it will arrive attached to the roof panels ready for assembly.