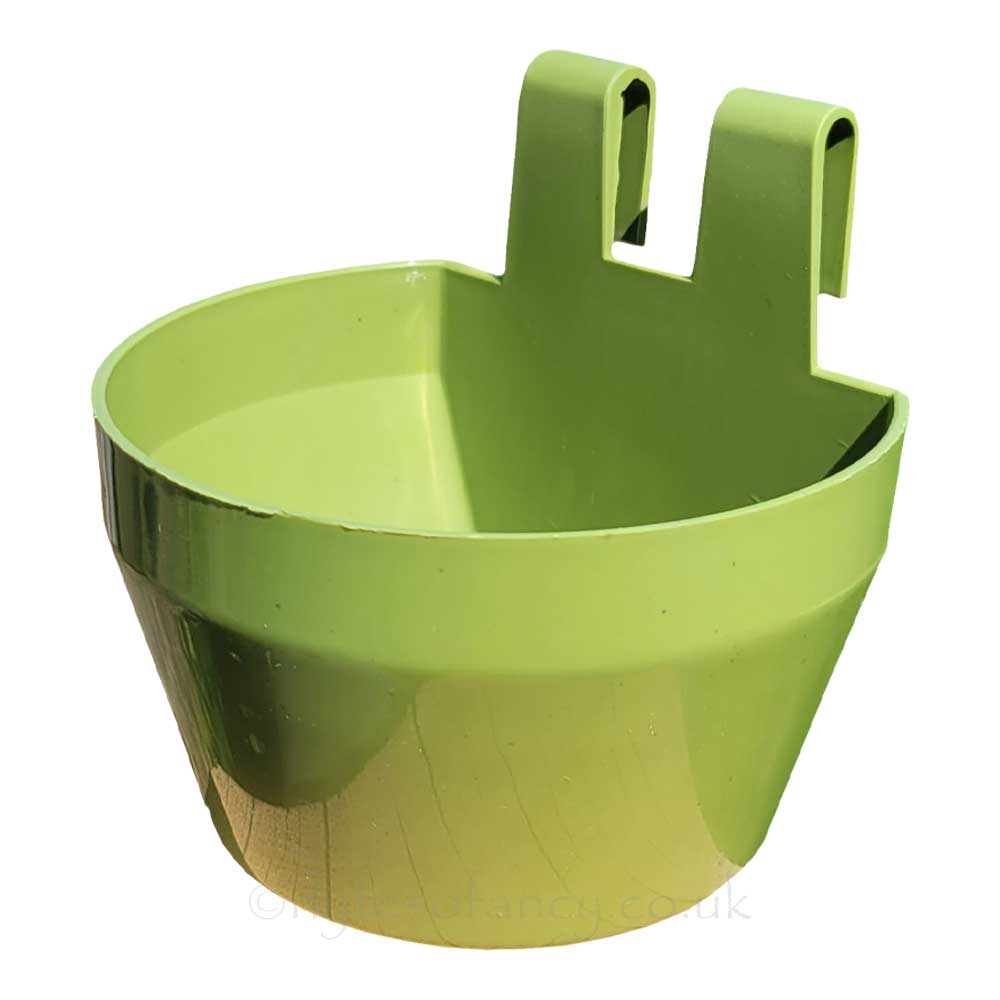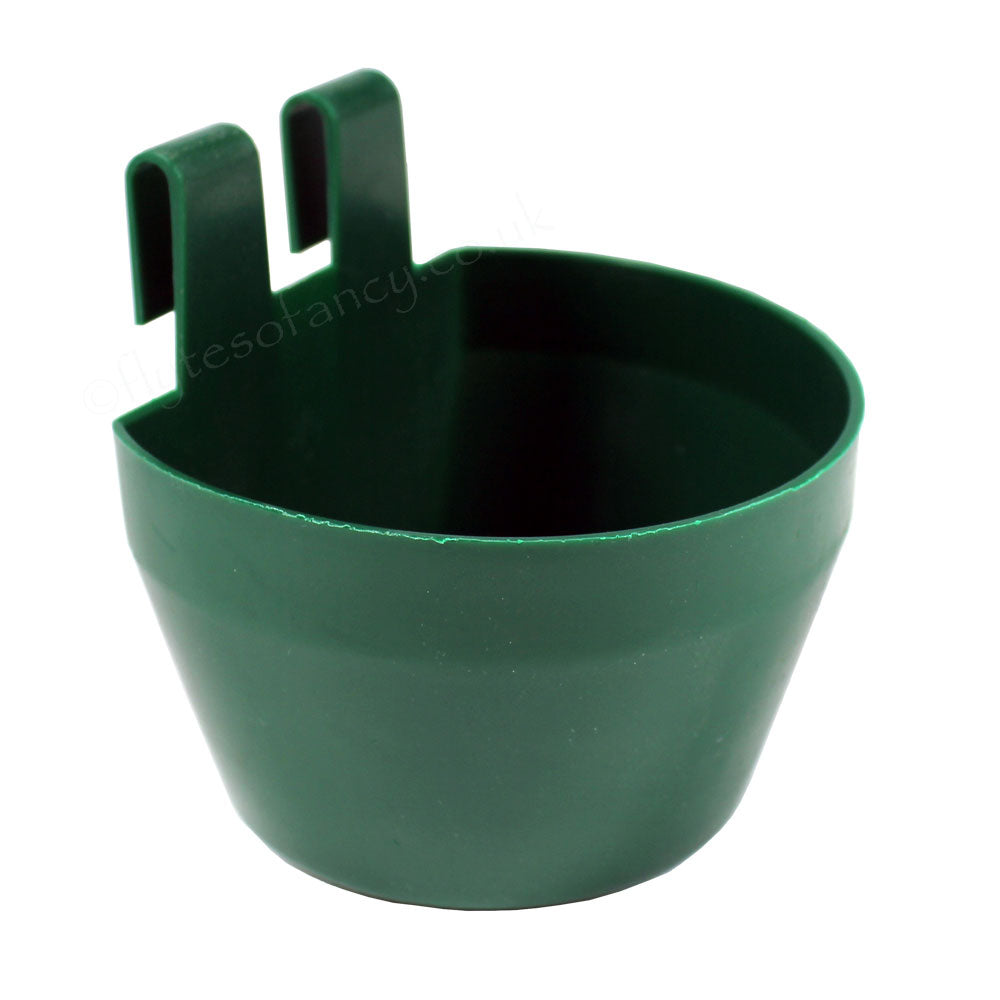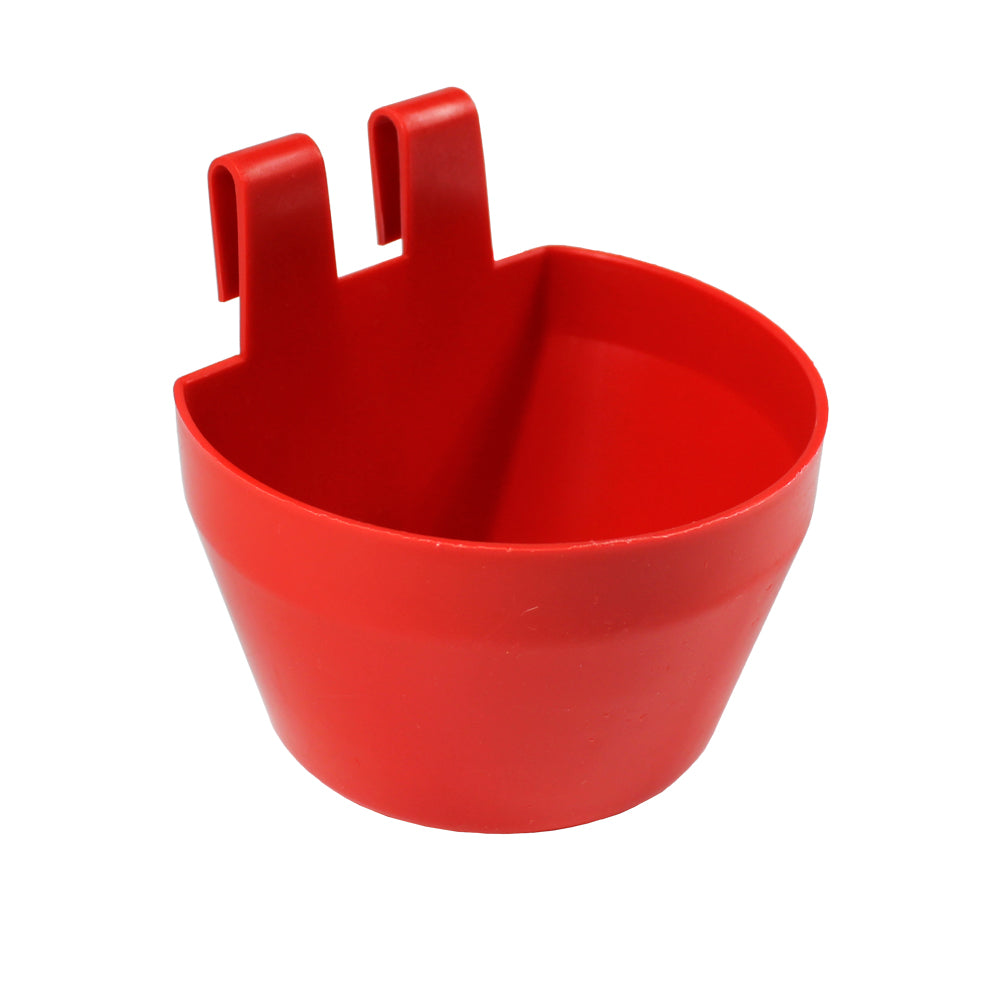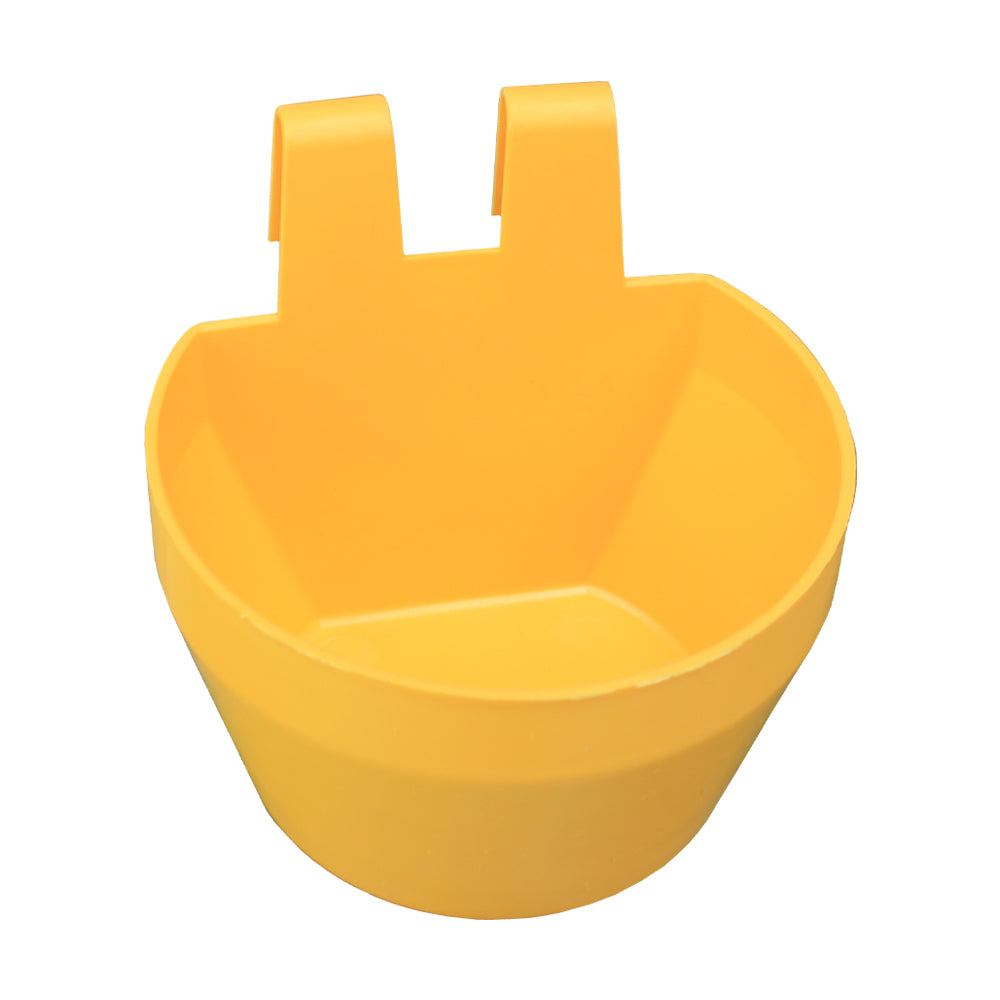 Plastic Galley Pots - Single
Single Plastic Galley Pot or Cage Cup. Suitable for feed, water or grit. Choose from Red, Green, Blue, Lime Green, Yellow or - NEW - Recycled Plastic Olive Green.
Clips onto cage or mesh of run and will help to keep feed and water clean.
Particularly useful in show cages or isolation cages. Suitable for all small animals and birds. Just select the colour you would like in the drop down menu.

Measures: Width 93mm, Depth (back to front) 80mm, Height 58mm (85mm inc hooks). Capacity: 7 fl oz/190ml.
Standard delivery via courier is next working day to most mainland UK destinations for orders placed before 2pm (excl. weekends and bank holidays).
Plastic Galley Pots - Single - Lime Green
good prive, dispatched promptly, with regular updates on arrival time, packaged well. Would use again Nice & sturdy at great price
Plastic Galley Pots - Single
Excellent Excellent service. Came very quickly and very happy with the product
Plastic Galley Pots - Single
Good products at comparable prices. Delivered uickly. Will use again. Trying not to use Amazon too much! Great for using in broody cage and for grit.
Plastic Galley Pots - Single
Plastic Galley Pots - Single
great value and speedy delivery x