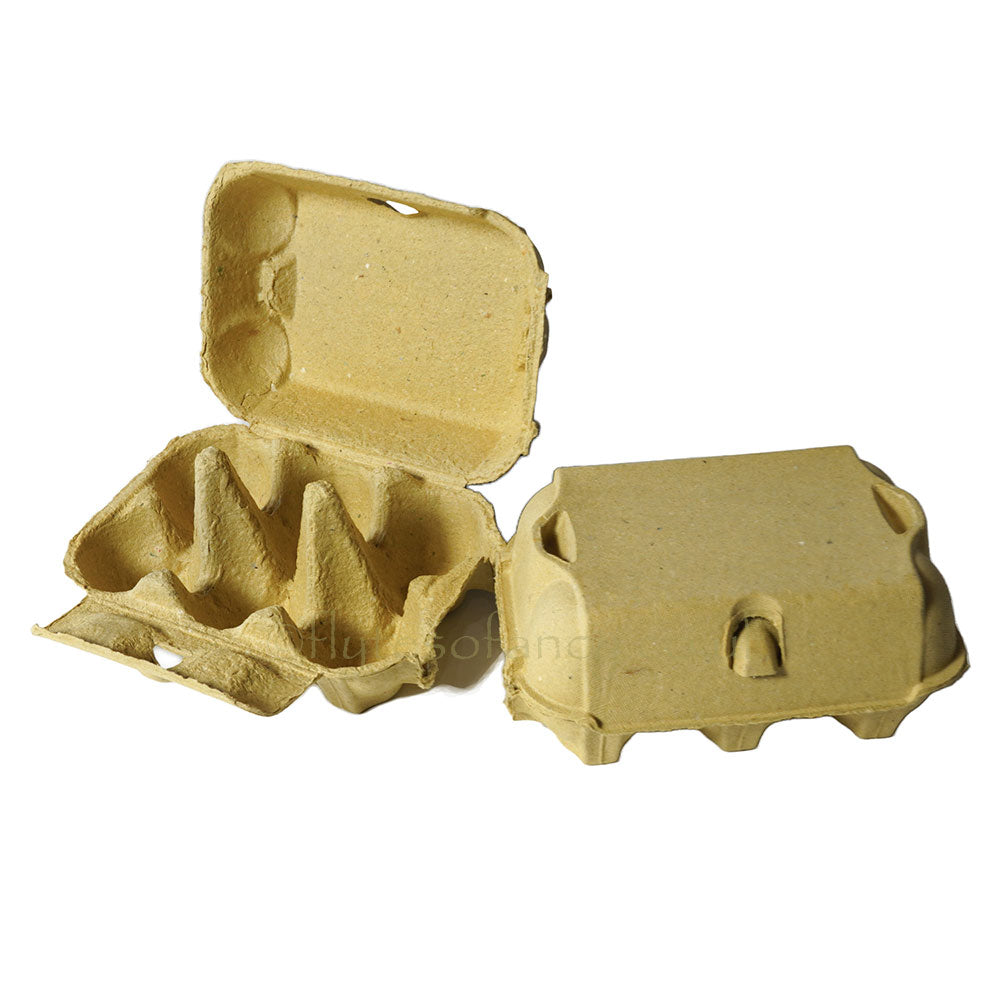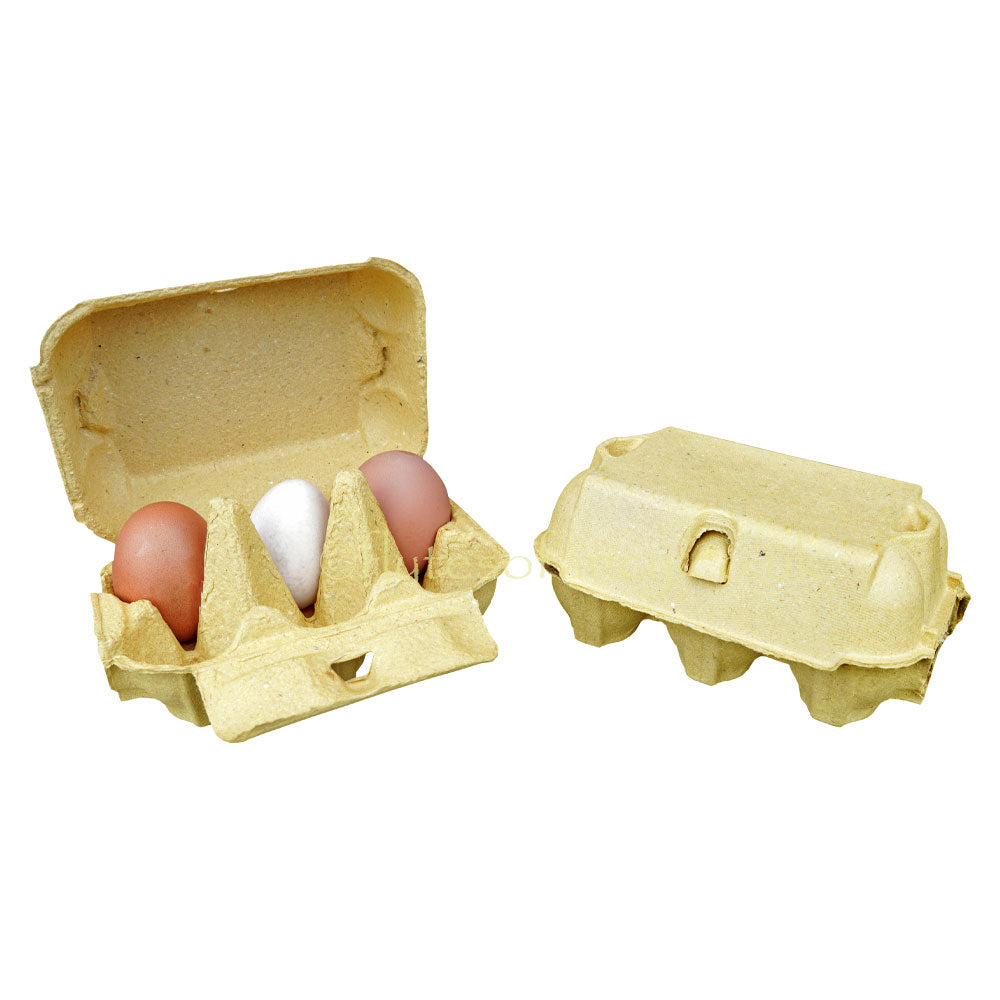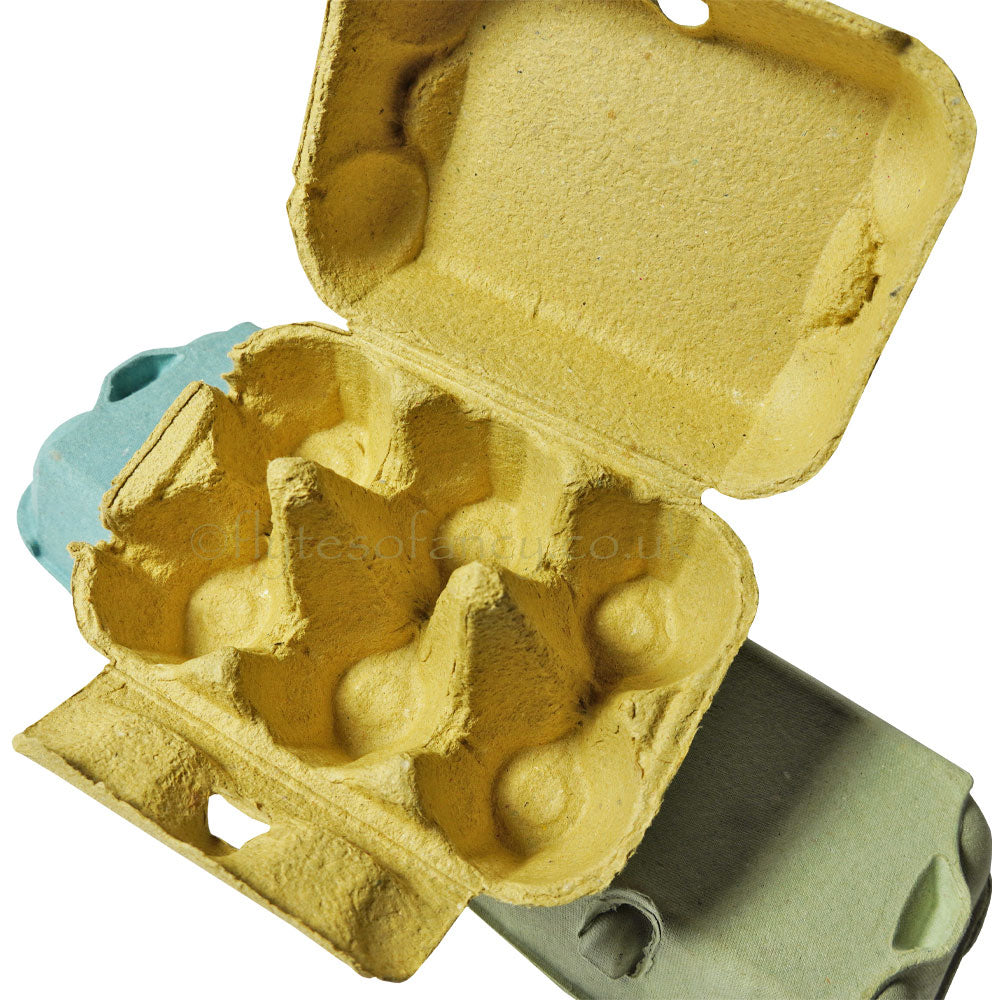 Plain Coloured Egg Boxes, Pale Yellow
Introducing our new pastel shades of coloured fibre egg boxes!
Pale Yellow Egg Boxes in a range of pack sizes from small packs of 60 x half dozen boxes up to a bulk bundle pack of 2,800 x half dozen boxes (10 bundles of 280), as well as pallet quantities of 6,720 (single half dozen) boxes. Pallet arrives as 24 bundles of 280 boxes.
These Egg Packaging Boxes are made from recycled paper and cardboard to create a moulded pulp. They are good for the environment, being both recycled and recyclable, and they will add a nice pop of colour to your egg display, especially when teamed with our egg box label designs.
Two half dozen boxes per layer, perforated on the short side, hinged on the long side, single tab closure. Each box weighs just a few grams, and its shape will provide a cushioned surface to protect your eggs during transportation and storage.
Say goodbye to boring grey egg boxes and choose from our three colours to match your brand or personal style. Available not only in Pale Yellow but also in Mint Green and Light Blue.
Please note, the colours shown on your computer or phone screen may be slightly different as this depends on your own colour settings. If you would like a sample egg box before purchase please email us with your details, info@flytesofancy.co.uk
Standard delivery via courier is next working day to most mainland UK destinations for orders placed before 2pm (excl. weekends and bank holidays).
For pallet quantity, delivery will be made via Palletline on a 2-3 day service. You will receive delivery details in a separate email. Delivery charge for pallet delivery starts at £59.00. See Delivery Information.