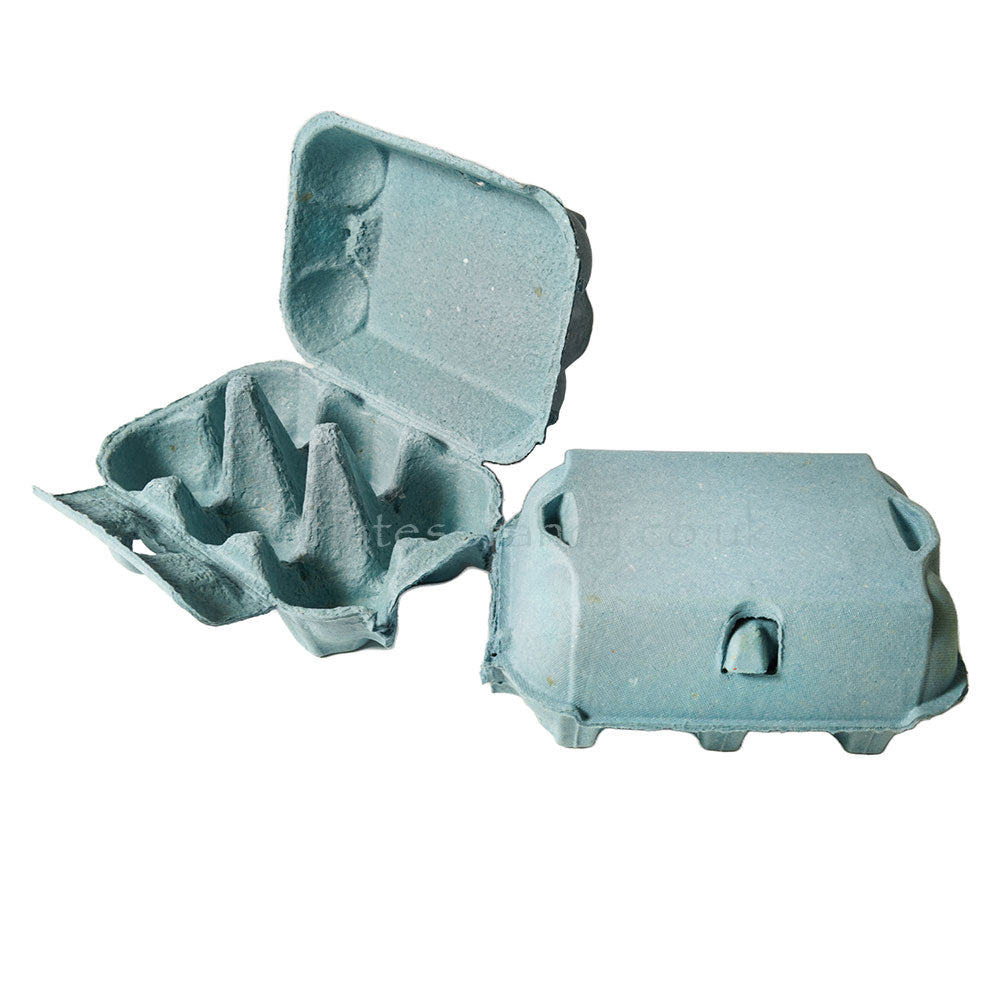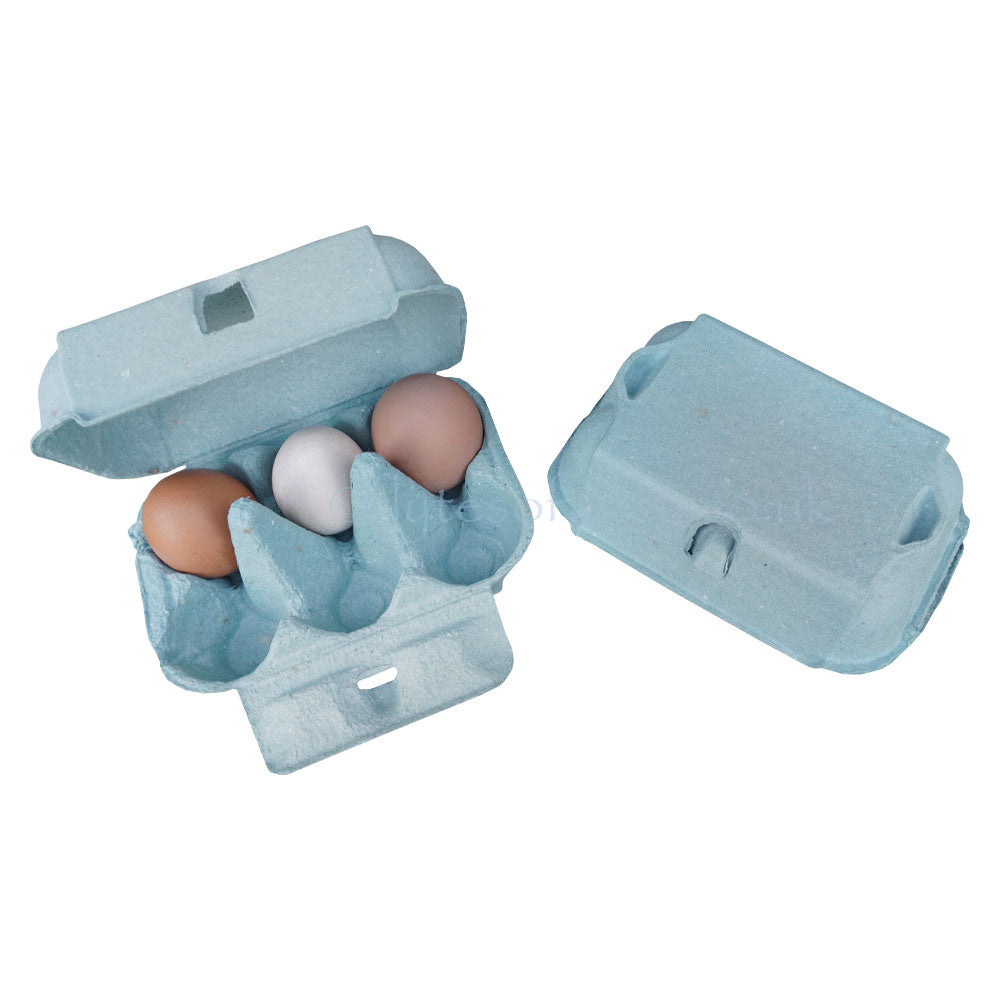 Plain Coloured Egg Boxes, Light Blue
New for 2023 are our new pastel shades of coloured fibre egg boxes!
Light Blue Plain Fibre Boxes in a range of pack sizes from small packs of 60 x half dozen boxes to a bulk quantity of 2,800 x half dozen boxes (10 bundles of 280). We also offer pallet quantity deliveries of 6,720 (single half-dozen) boxes.
These Egg Packaging Boxes are made from recycled paper products to create moulded pulp. They are good for the environment, being recycled and recyclable, and they will add a nice pop of colour to your egg display, especially when teamed with our egg box labels.
Two half dozen boxes per layer, perforated on the short side, hinged on the long side, single tab closure. Each box weighs just a few grams, and its shape will provide a cushioned surface to protect your eggs during transportation and storage.
Say goodbye to boring grey egg boxes and choose from our three colours to match your brand or personal style. Available not only in Light Blue but also in Mint Green and Pale Yellow.
Please note, the colours shown on your computer or phone screen may be slightly different as this depends on your colour display settings. If you would like a sample egg box before purchase please email us with your details, info@flytesofancy.co.uk
Standard delivery via courier is next working day to most mainland UK destinations for orders placed before 2pm (excl. weekends and bank holidays).
For pallet quantity, delivery will be made via Palletline on a 2-3 day service. You will receive delivery details in a separate email. Delivery charge for pallet delivery starts at £59.00. See Delivery Information.
Light blue egg boxes
The current light blue egg boxes are nowhere as good as the previous ones.
They don't feel as sturdy and the colour is wishy washy for want of a better description. They don't stand out amongst other packaged goods as the previous ones did.
I don't normally do reviews these days as we are asked to review our experience in buying a toilet roll or similar but I think the eggs boxes did need comment
Hi Peter,
Thank you for taking the time to leave a feedback. I know we have discussed our difficult decisions regarding the change in egg box supplier. I understand your frustrations and if we feel that the imagic boxes become financially viable again and are at the colour quality of previous years, we will be happy to look at stocking them in the future
Lovely colour and quality
As usual they were delivered on time well packaged. Thank you again.
Azure blue - beautiful!
These are really lovely boxes which show off my multicoloured eggs to perfection. Good quality and roomy for larger eggs
Eggscellent
Eggsceptional egg boxes for eggstra special eggs which deserve eggstremely pretty blue egg boxes.