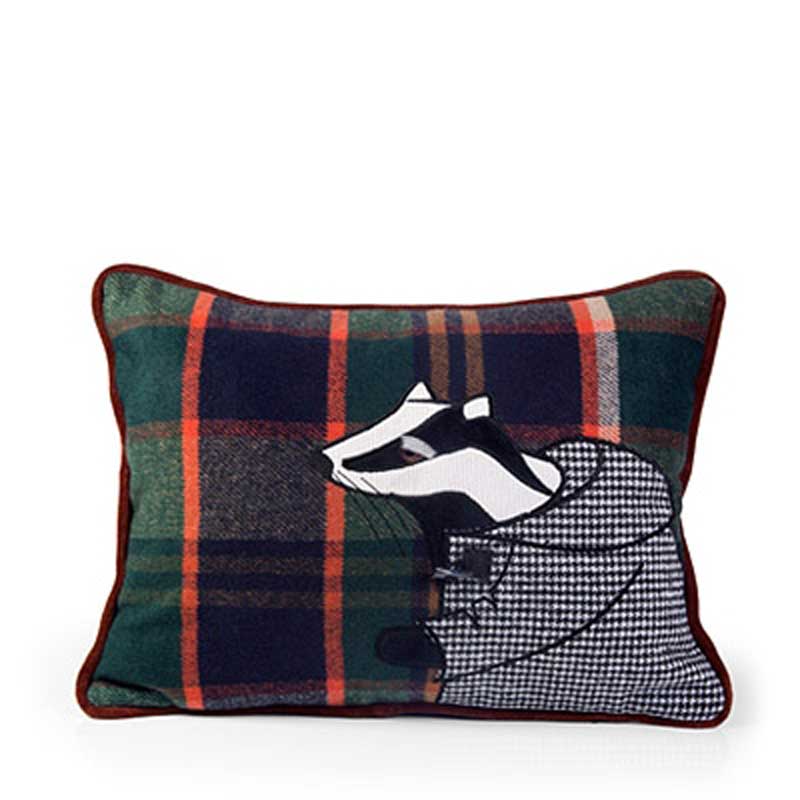 Percy Brocklehurst Badger Cushion
Percy Brocklehurst Badger Cushion by Dora Designs.
From the Dora Designs Country Folk range of home accessories comes a range of cushions appliqued with country characters on to a tartan fabric. 
* Designer: Dora Designs
* Size: 40cm x 30cm (approx. 16 in x 12 in)
* Material: Tartan wool with appliqued character
* Colour: Moss green and rust brown tartan with brown piping
Dora Designs was founded back in 1991 by Angela and Mark Stevens when Angela started to design and manufacture fabric doorstops on her dining table which she would then sell at craft fairs. Their company has grown into an award winning home accessories brand over their 26 years and their collectible products can now be found is many designer outlets.
Standard delivery via courier is next working day to most mainland UK destinations for orders placed before 2pm (excl. weekends and bank holidays).