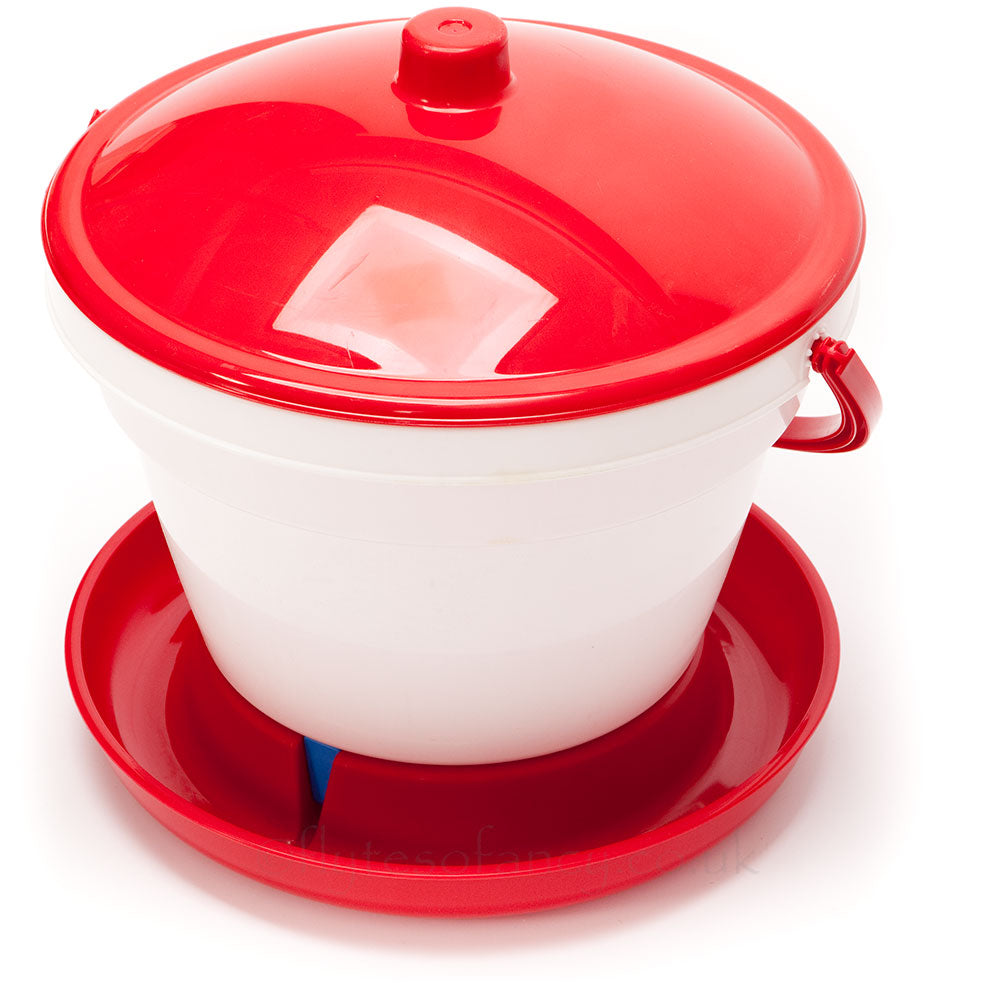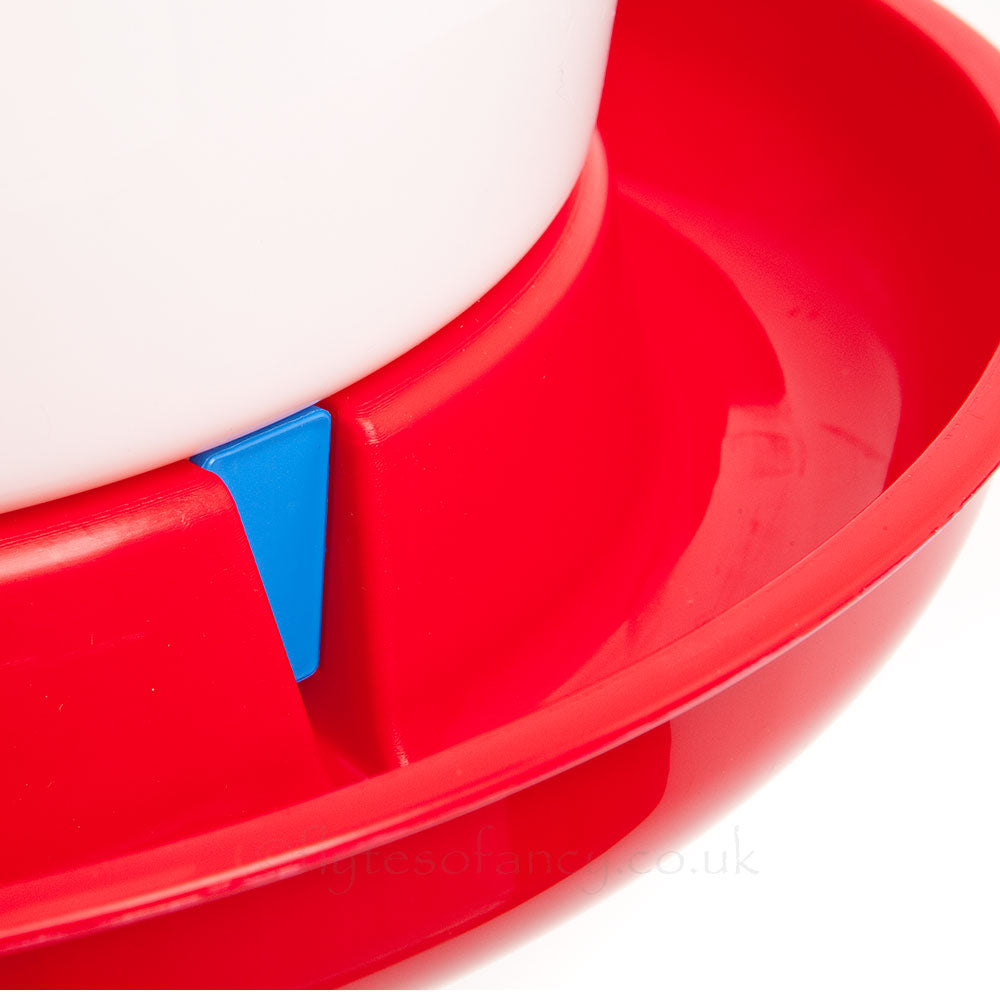 Novital Plastic Bucket Poultry Drinker
Novital 12 litre Bucket Drinker. Large capacity drinkers for all kinds of poultry -  for chickens, ducks, game, turkeys and geese.
Red and white, UV stable, easy-to-fill, plastic drinkers operated by a float and valve system in the base.
Very well designed, and easy to use, with a valve and float system controlling the water flow into the saucer. Some self-assembly is required.
12 L Capacity Drinker: 12 litres (2.5 gallons approx). Dimensions: 36cm dia. base x 45cm high (14in x 18in).
Standard delivery via courier is next working day to most mainland UK destinations for orders placed before 2pm (excl. weekends and bank holidays).
Large Plastic Bucket Drinker, 12 litre
I called before placing my order online to check delivery times...told of if placed today it'll come by tomorrow am. It arrived at 9am! Nice item - easy to assemble and use.
Looks great in the chicken run.
Large Plastic Bucket Drinker, 12 litre
Very good service. Telephoned for advice on product and was very helpfull. Was quite tricky to assemble .
Holds a lot of water so saves lots of trips to the tap.
Needs to be on a level surface.
Stable.
Large Plastic Bucket Drinker, 12 litre
great service. items arrived quickly and well packed so no damage great for 16 chickens who drink a lot
Large Plastic Bucket Drinker 12 litre
delivery was quick , ordered friday arrived monday, Had a slight hic up , in that there wasnt the bag containing the bits to put it together, phoned up monday mid afternoon, the replacement parts were with me tueasday morning, you can not grumble at that , Rectified a situation that wasnt there fault, ( manufacturer should have made sure kit was complete, , sealed box..... so F S F had no idea of fault.) Great on the phone, happy to give advice, many thanks, pretty much same teething problems with the 9 ltr, keep trying.