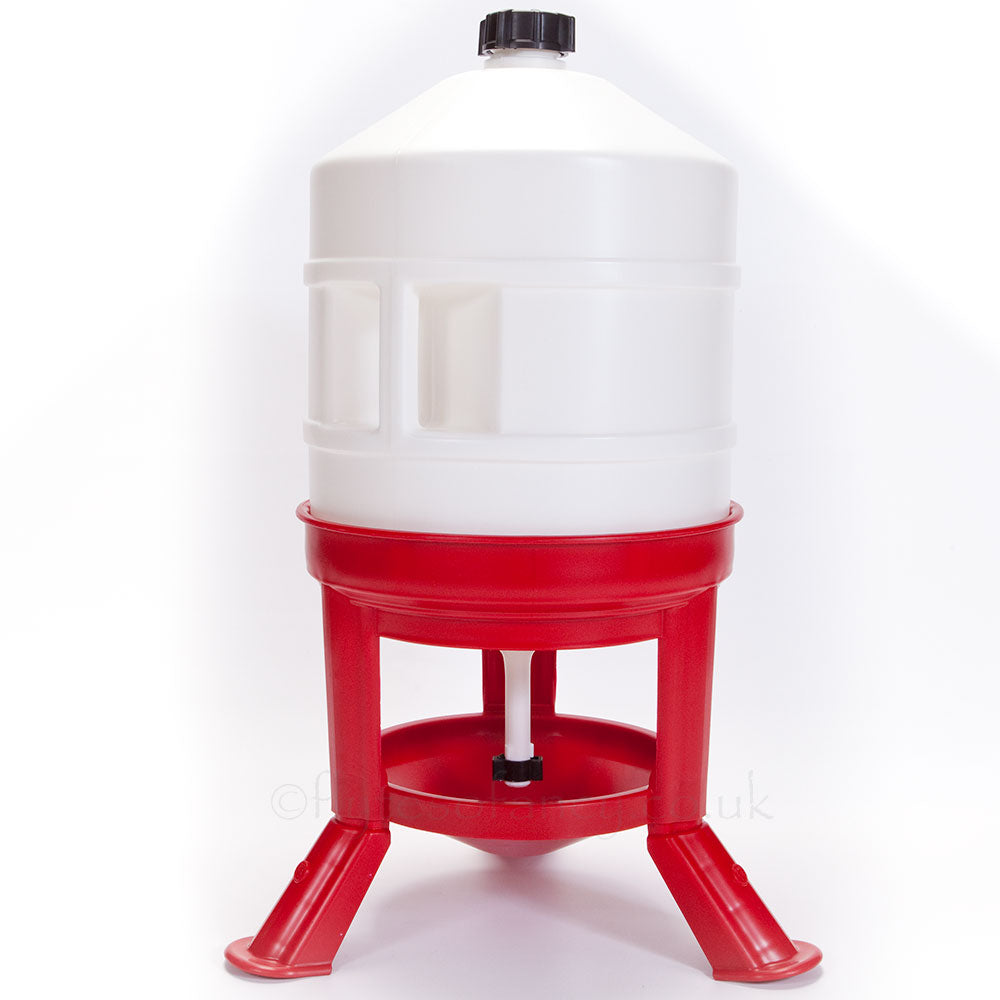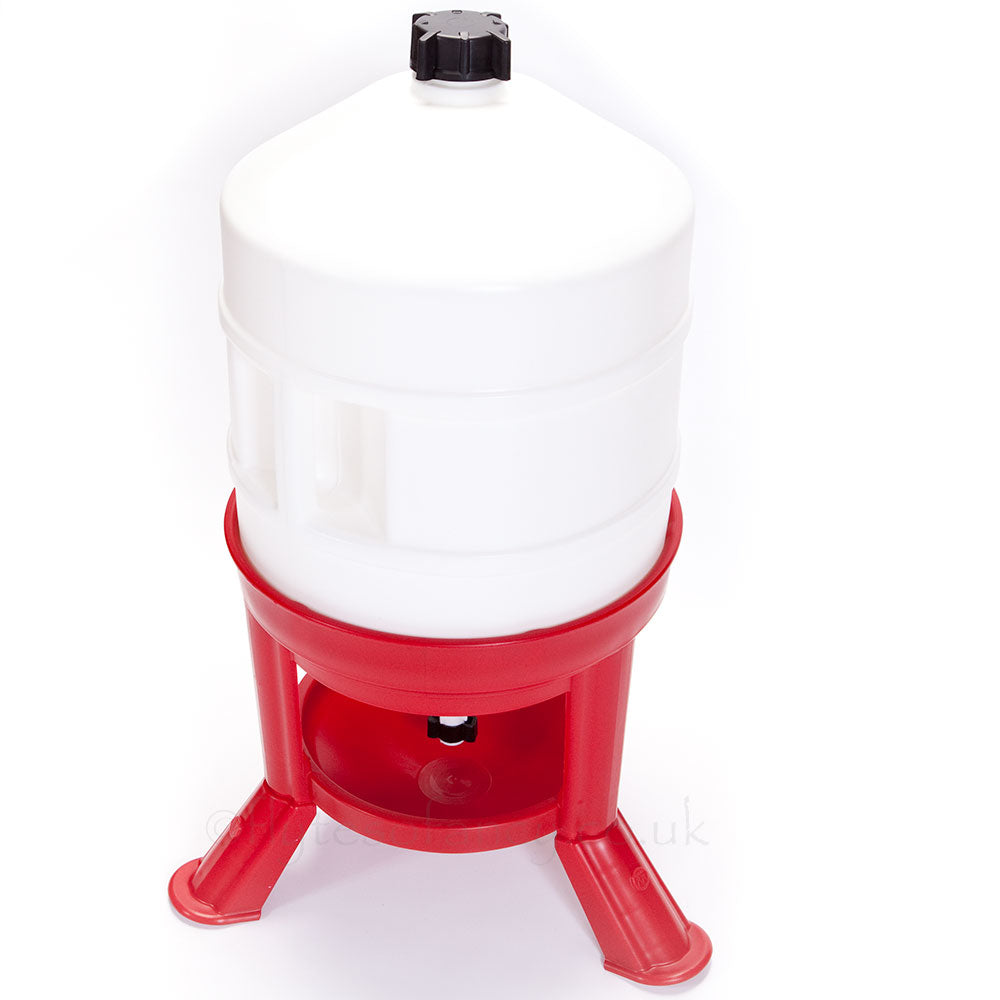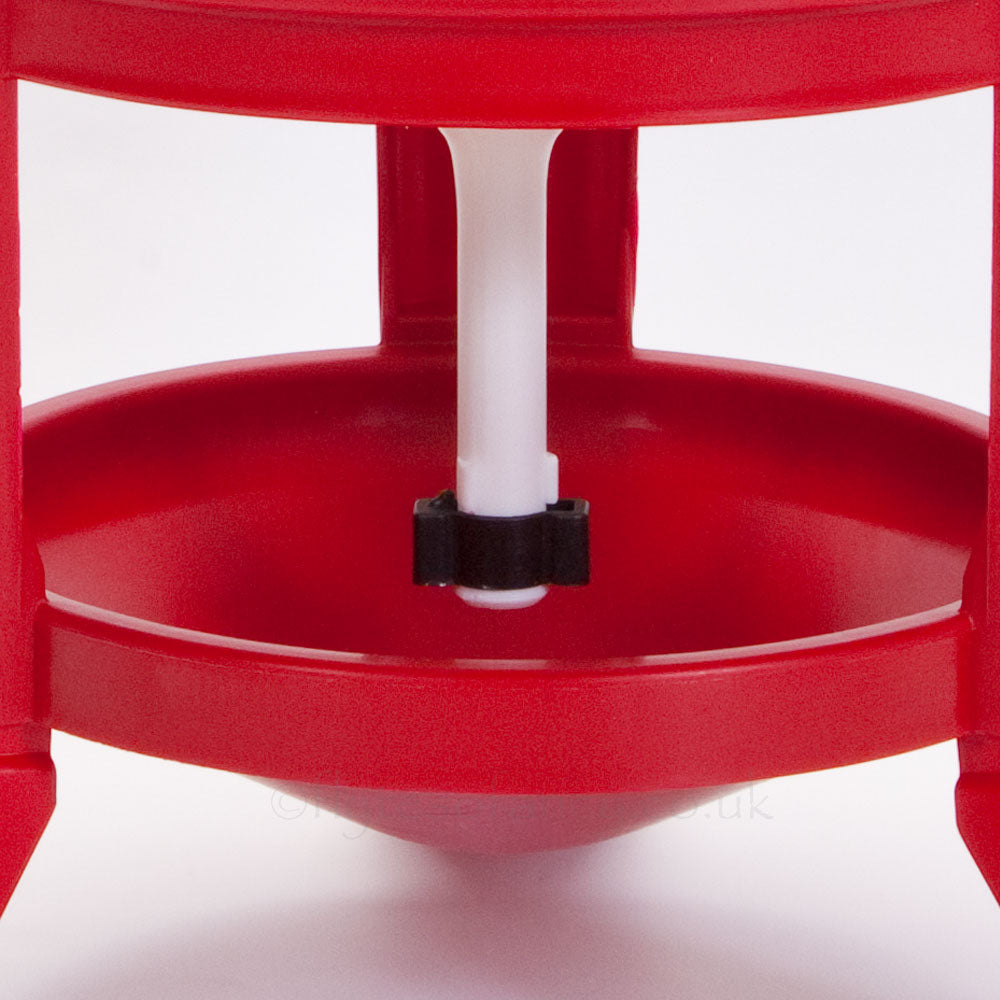 Novital Plastic 30 litre Tank Drinker
Plastic Tripod Poultry Drinker, with red tripod stand and white tank, from Novital. 30 litre capacity (6.5 gallons).
Tripod Tank Drinkers are great for large flocks of hens as the drinking saucer always stays filled from the tank above.
Easy to fill, robust tank with its own handle on the side. With the raised drinking saucer there is less chance of contamination from the birds, so water will stay fresh longer.
The domed shape of the tank also means the birds can't perch and contaminate the water from above.
The outlet tube has a twist lock valve that opens and closes the outlet tube, this makes it a simple task when filling the tank.
Some self assembly required.
Dimensions: 35cm dia. x 70cm high (14in x 28in).
PLEASE CHECK THE DIMENSIONS OF THIS DRINKER BEFORE PURCHASE - IT IS A LARGE DRINKER.
Standard delivery via courier is next working day to most mainland UK destinations for orders placed before 2pm (excl. weekends and bank holidays).
Great company to deal with, pleasure to do business with
Novital 30 litre Plastic Trap Drinker
Very impressed withbwebsite and service Exactly what we wanted. This style is ideal as the height keeps the sawdust out and suits all of our fowl.
Novital 30 litre Plastic Trap Drinker
Excellent service & help afterwards with product ! Product didn't wor at first - but after a phone call - problem was solved
Novital 30 litre Plastic Trap Drinker
First time of using and found their service excellent. Web site was easy to use, delivery was super fast and product purchased was perfect. Excellent product, valve at the bottom makes filing these much easier than the product previously used.
Novital 30 litre Plastic Trap Drinker
very helpful, very fast service, reliable, would recommend! so far so good. Hens seem happy but slightly higher legs would keep the water cleaner...