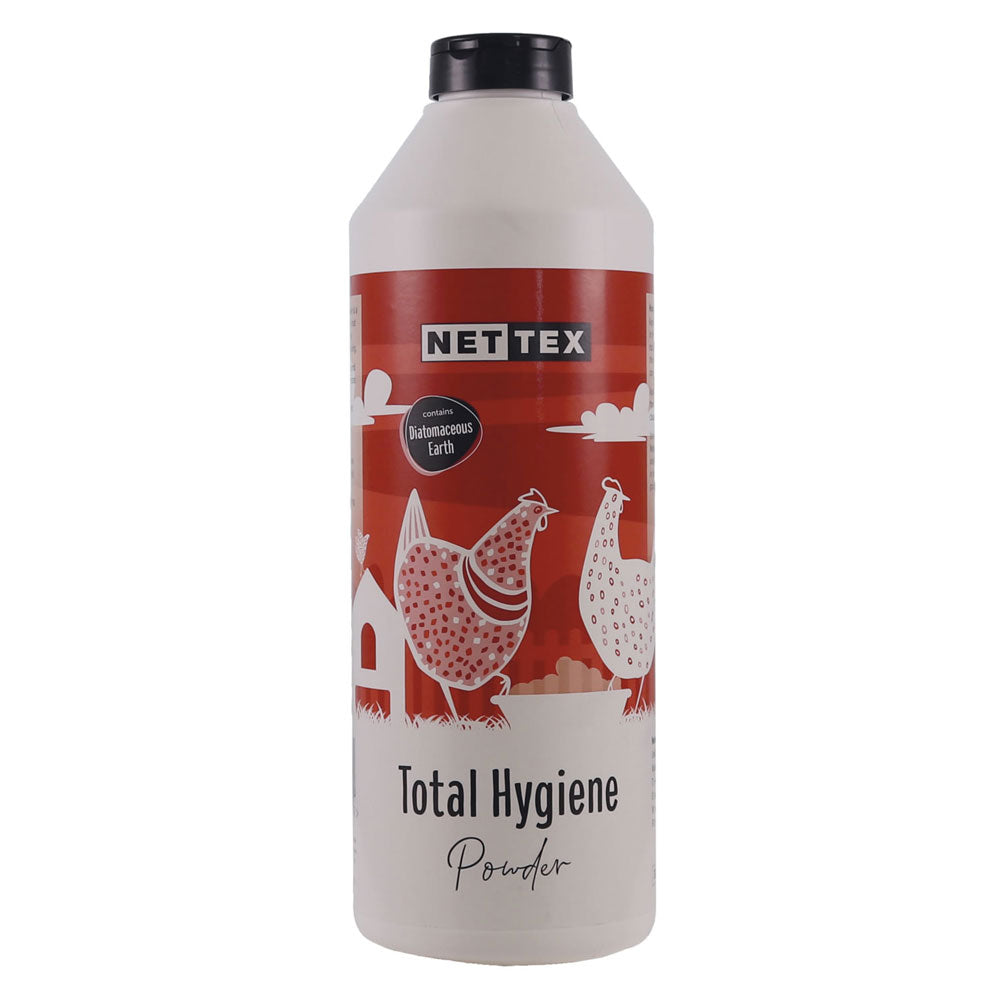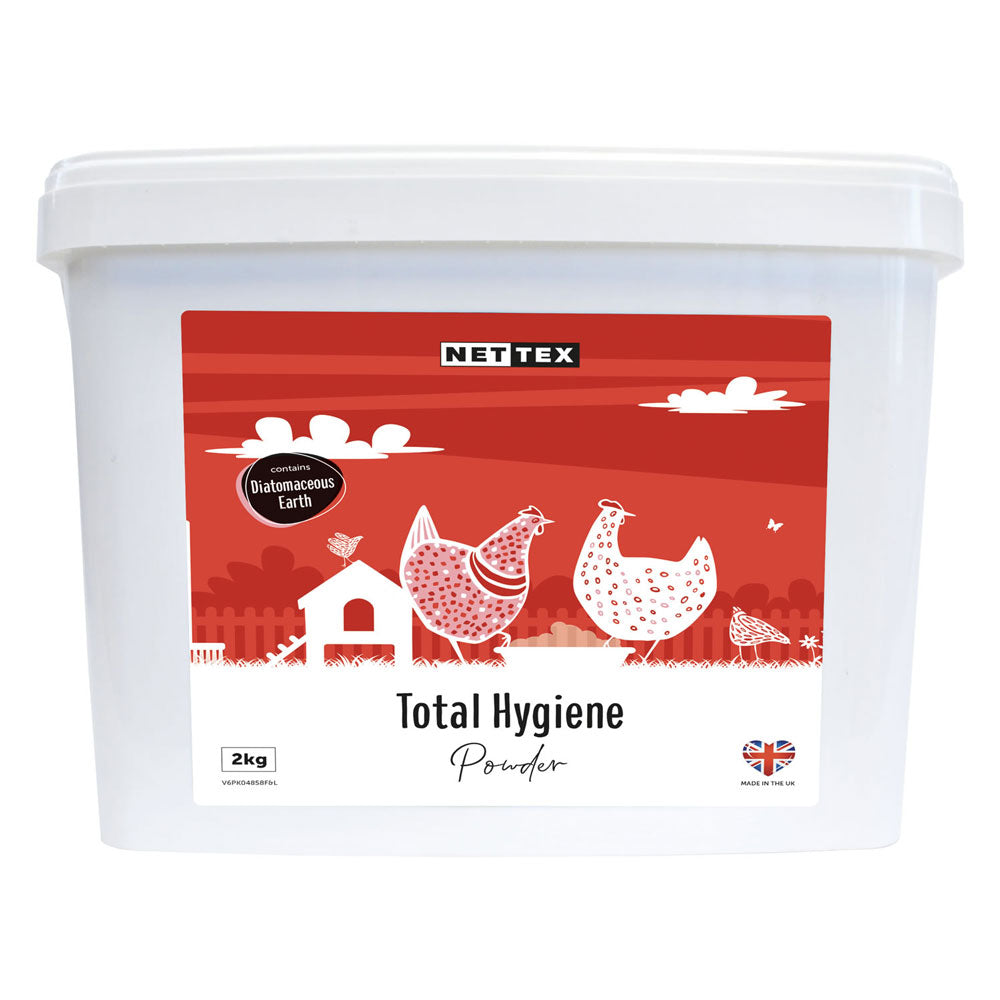 Net-Tex Total Hygiene Powder
Net-Tex Total Hygiene Powder (formerly Total Mite Kill) - available in 300g shaker, or 2kg tubs.
Net-Tex Total Hygiene Powder is a natural, non-toxic diatomaceous earth powder that can be applied directly onto all types of birds and poultry and throughout the chicken coop.
No need to re-apply daily, this product lasts up to six weeks or you can add more after each cleaning session.
Total Hygiene Powder is a natural drying agent, produced from silica-shelled diatoms that absorb water and moisture.
Suitable for all types of pets, birds, horses and farm livestock. Total Hygiene Powder is safe to use, environmentally friendly and can be used for dust baths, nest boxes, livestock housing and in litter/bedding areas.
Can be effective against red mites, northern fowl mites, poultry lice, cyst and spider mites, and other insects such as cockroaches, bed bugs, ants, silverfish, termites, fleas, lice and ticks.
Application: approx. 30g per square metre, 120g will cover 4 sq m. For direct application on the poultry, work on 3g per bird. Avoid inhaling dust and avoid eye contact.
Ingredients: Diatomaceous Earth.
No egg withdrawal necessary as this is an external application of a natural powder. Net-TexTotal Mite Powder is also suitable for use in organic farming systems.
Standard delivery via courier is next working day to most mainland UK destinations for orders placed before 2pm (excl. weekends and bank holidays).
Great Product Highly Recommended
We have used this product over many years and it has always done the job perfectly. We noticed one or two mites in the hens house so bought some net-tex and it has obliterated all signs before any infestation could occur. Well worth the outlay and very effective.