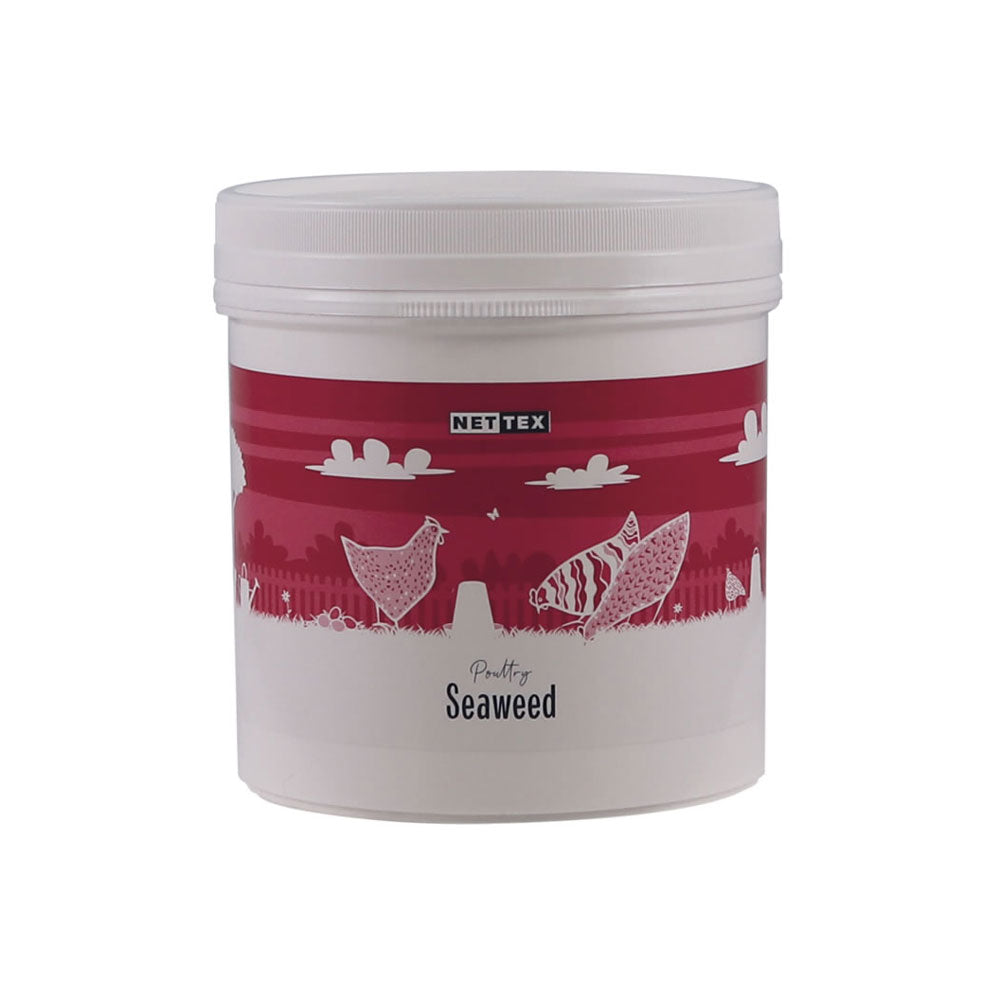 Net-Tex Seaweed Supplement for Poultry
Net-Tex Seaweed Supplement for Poultry, 400g tub. A natural feed supplement for poultry to support yolk colour, egg and feather quality.
Rich in essential vitamins, minerals and amino acids to support yolk colour and help improve shell quality.
Formulated to naturally provide the full spectrum of vitamins, minerals and trace elements required for in all poultry and waterfowl.
It will help your hens produce good eggs with solid shells, promote general health and feather condition so it is particularly useful during the moult.
Add 1 x 20ml scoop of Nettex Poultry Seaweed per 1 kg of feed. Mix in well. Introduce to the diet gradually. Ideal for use when birds are in moult or simply to help maintain good health.
Contains: Seaweed - a natural source of Vitamin A, Vitamins B1, B2, C and D; Calcium, Sodium, Chlorine, Sulphur and Cobalt. 500g tub.
Standard delivery via courier is next working day to most mainland UK destinations for orders placed before 2pm (excl. weekends and bank holidays).