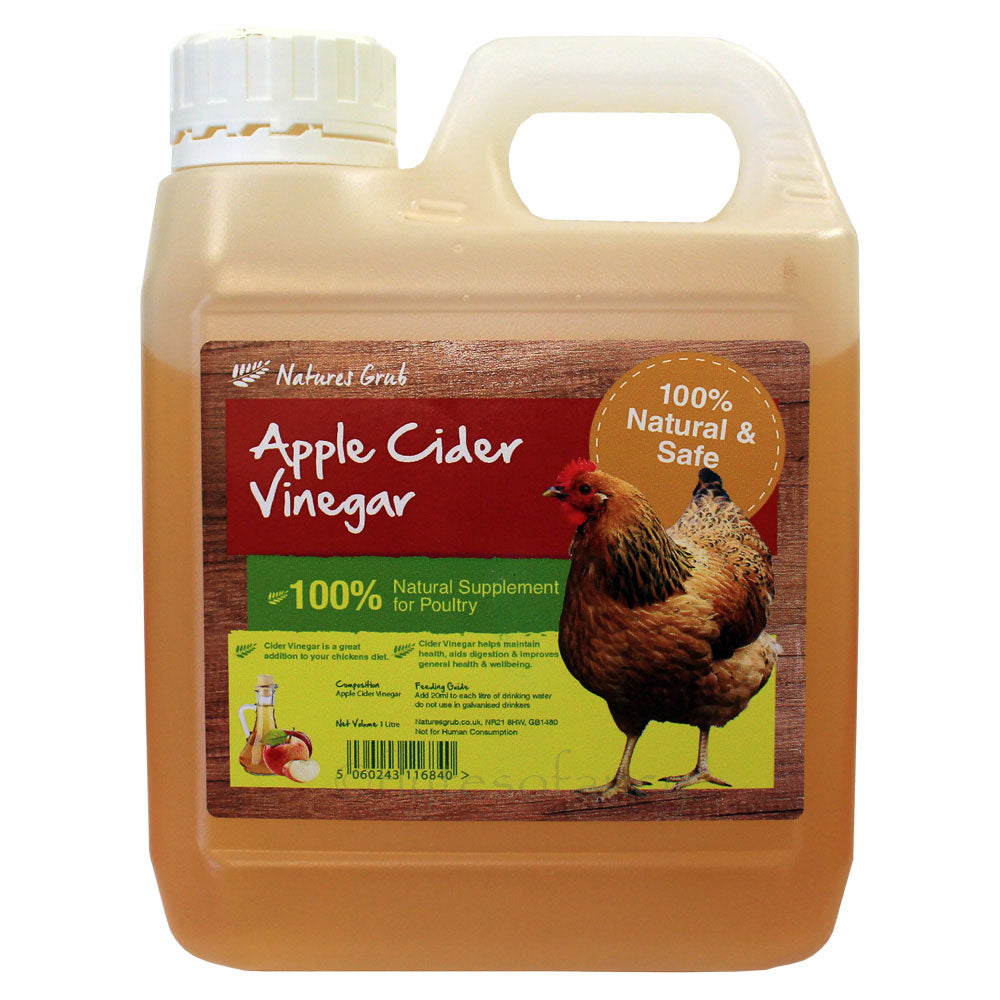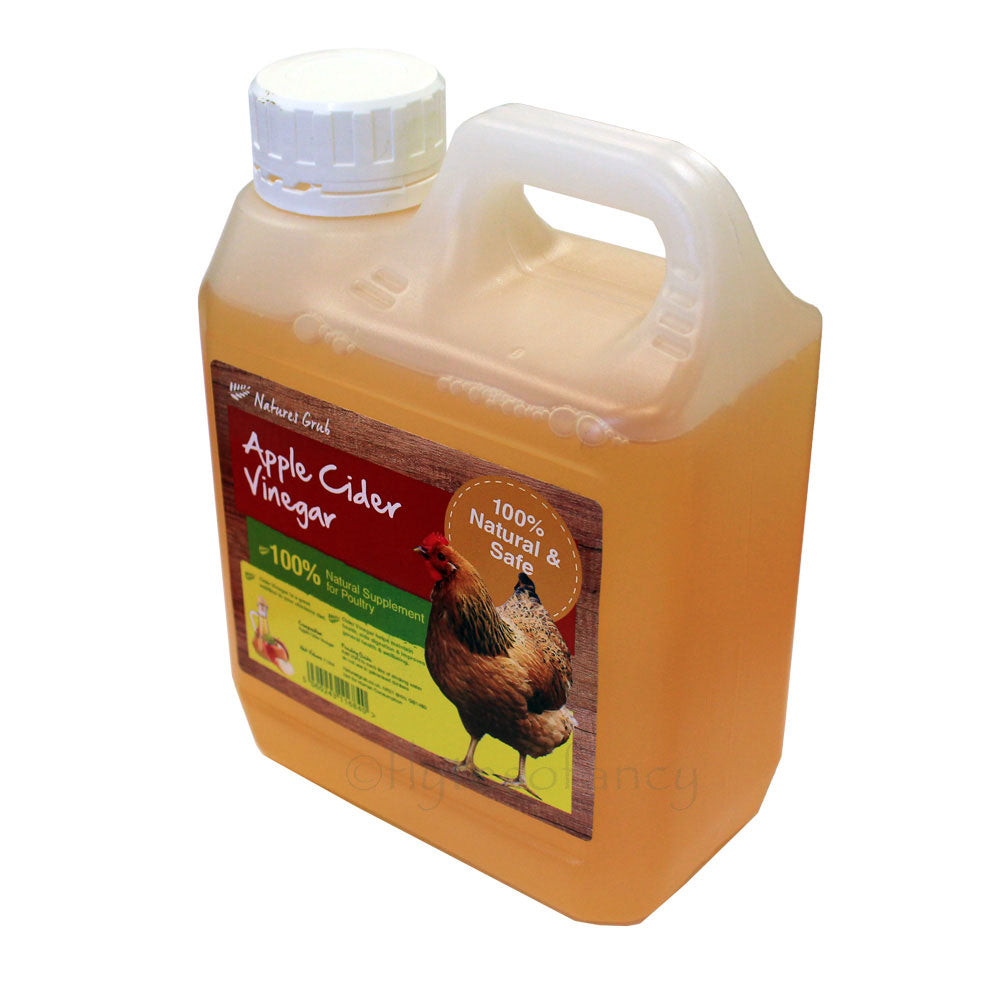 Natures Grub Apple Cider Vinegar
Nature's Grub Cider Vinegar for Chickens. 1 litre bottle.
Nature's Grub Cider Vinegar is a great addition to your chickens' diet. Cider Vinegar helps maintain health, aids digestion, and improves general health and well-being.
A useful addition to the poultry diet maintaining inner health, promoting effective food utilisation and optimising appearance.
A good source of Vitamins A & C, minerals, calcium, and phosphorous, to support the immune system and maintain vitality and good feather condition.
Benefits of Apple Cider Vinegar are:
+ Aids digestion
+ Lowers the Ph of the digestive tract
+ Provides a natural source of Vitamins A & C, Calcium, Phosphorous, Potassium and trace minerals
+ Depresses the growth of Algae in the drinker (use only in a plastic drinker)
+ Helps clean the plumage of grease and old bloom, when used in baths
+ Clears respiratory tracts
Feeding Guide: Add 20ml per litre of drinking water.
PLEASE NOTE: Cider Vinegar should not be used in Galvanised Poultry Drinkers.
Standard delivery via courier is next working day to most mainland UK destinations for orders placed before 2pm (excl. weekends and bank holidays).
Natures Grub Organic Cider Vinegar 1 litre
First rate & very speedy. Usually add it once a week to water supply for my girls.
Natures Grub Organic Cider Vinegar 1 litre
Good choice, good service (but postage rather expensive)
Natures Grub Organic Cider Vinegar 1 litre
responsive, helpful, efficient - thoroughly recommend no idea yet, they drunk it ,,,,,but only this week
Natures Grub Organic Cider Vinegar 1 litre
Great service, great products
Natures Grub Organic Cider Vinegar 1 litre
Absolutely brilliant service!! Well packaged and was kept informed of my delivery! Products are fantastic!! Basically a fantastic company to deal with!! Keep up the great work Love this!! And so do my chickens and ducks