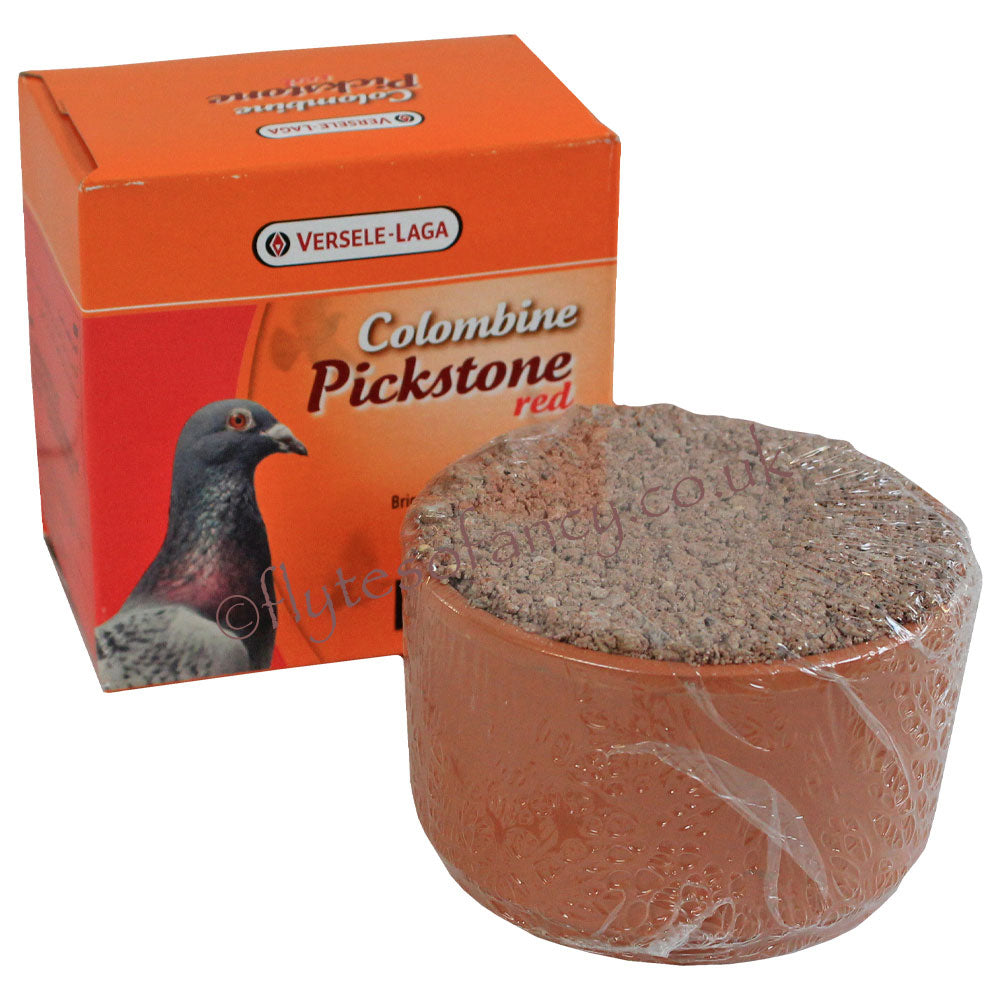 Versele-Laga Colombine Pigeon Pickstone Pot
Versele-Laga Colombine Red Pickstone for Pigeons. 650g Natural Pikpot for Doves and Pigeons.
Replicates the vitamins and grits found naturally in nature.
Compact block of minerals and grit in a clay pot to be available ad-lib for racing pigeons in their loft.
Standard delivery via courier is next working day to most mainland UK destinations for orders placed before 2pm (excl. weekends and bank holidays).
Pigeon treatment
After a few days on tablets bird picked and is doing fine.
Natural Pigeon Pickstone Pot
Excellent service and good product. Keeps the hen run smelling fresh. Prompt delivery with time slot, always a bonus. Ignored so far but I live in hope.