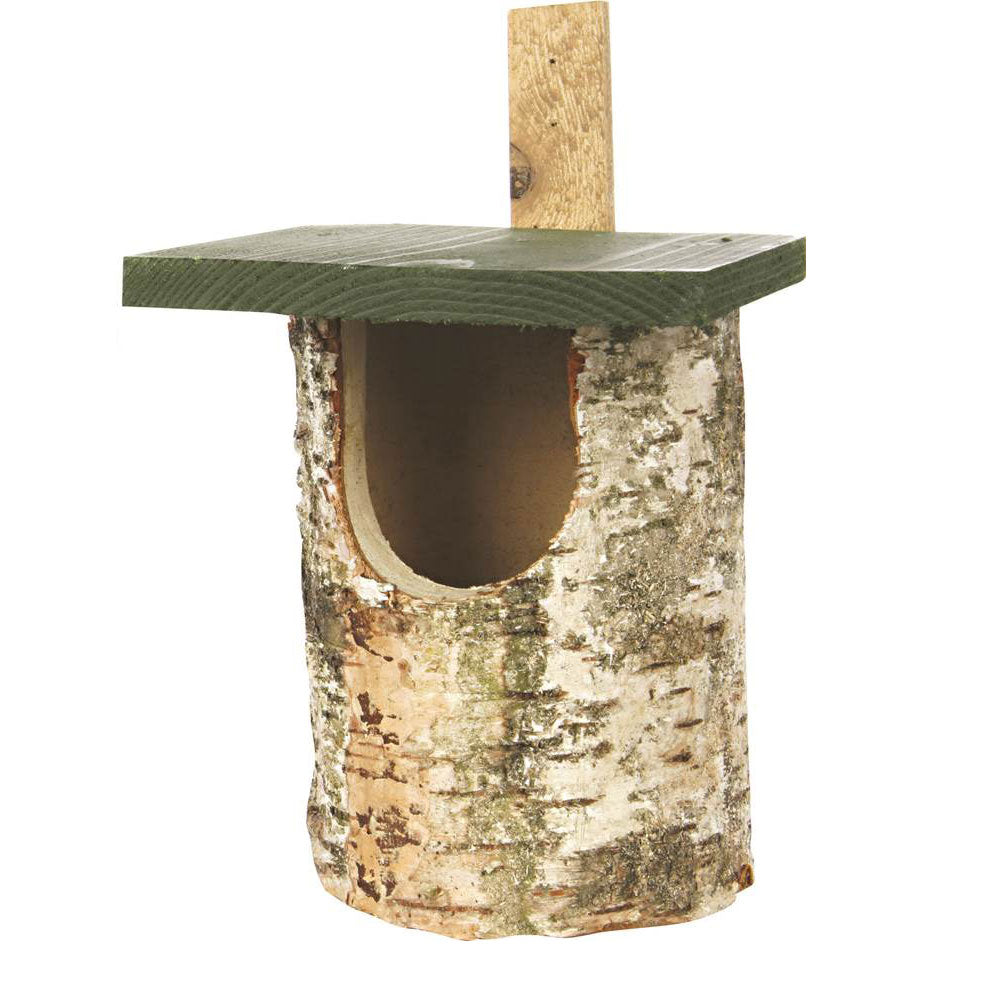 National Trust Open Fronted Birch Log Nest Box
The National Trust Open Fronted Log Nesting Box.
This nest box is made from a natural birch log with a semi-open front so it is ideal for Robins, Wrens, Wagtails, and Blackbirds.
There has been quite a shortage of natural nesting sites over recent years, which is thought to be one of the major factors behind the decline of some of our once-most common birds.
By installing natural-looking nest boxes, such as this, which replicates a bird's natural nesting habitat, you can encourage them to breed.
As this is a natural product the dimensions are approximate. Dimensions: 27cm high x 17cm wide x 21cm long. National Trust branded.
Standard delivery via courier is next working day to most mainland UK destinations for orders placed before 2pm (excl. weekends and bank holidays).
Excellent service
The birch log boxes arrived swiftly and were well (but not over) packaged. They seem well constructed and lasting. Hoping our birds will appreciate them too.