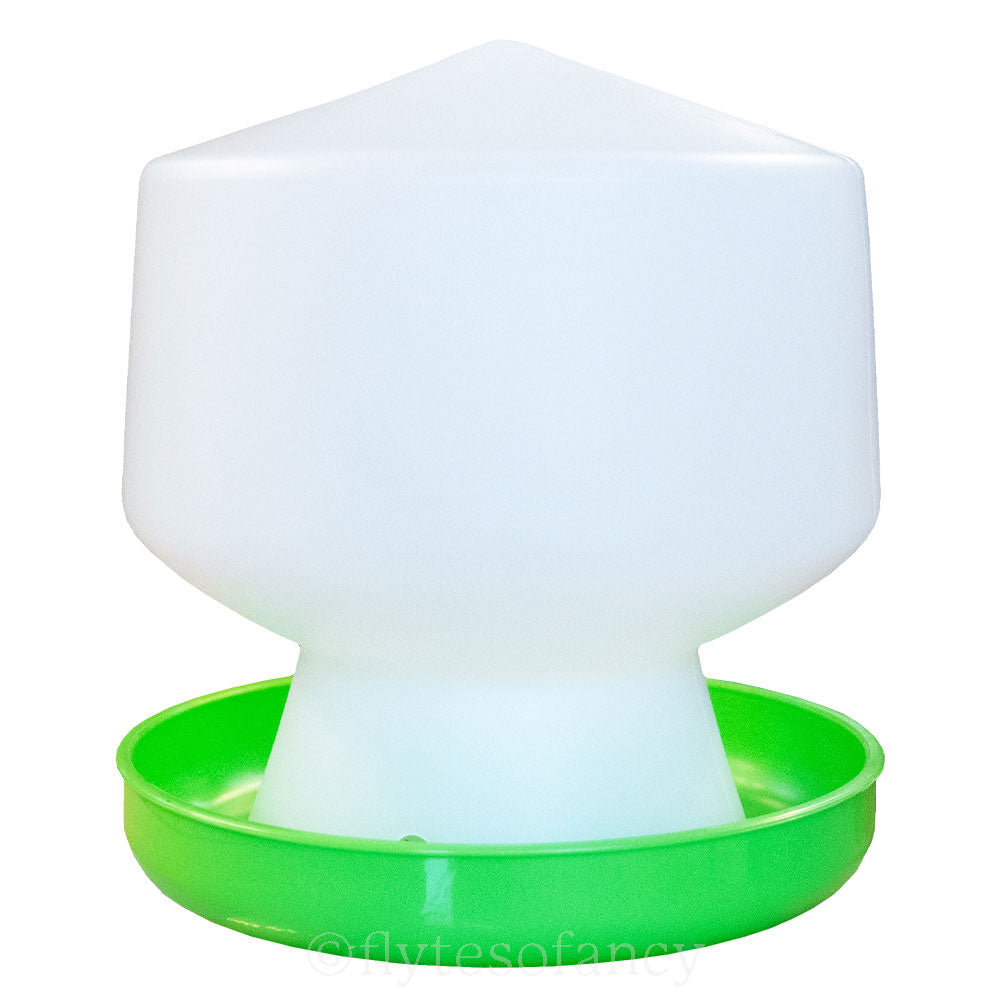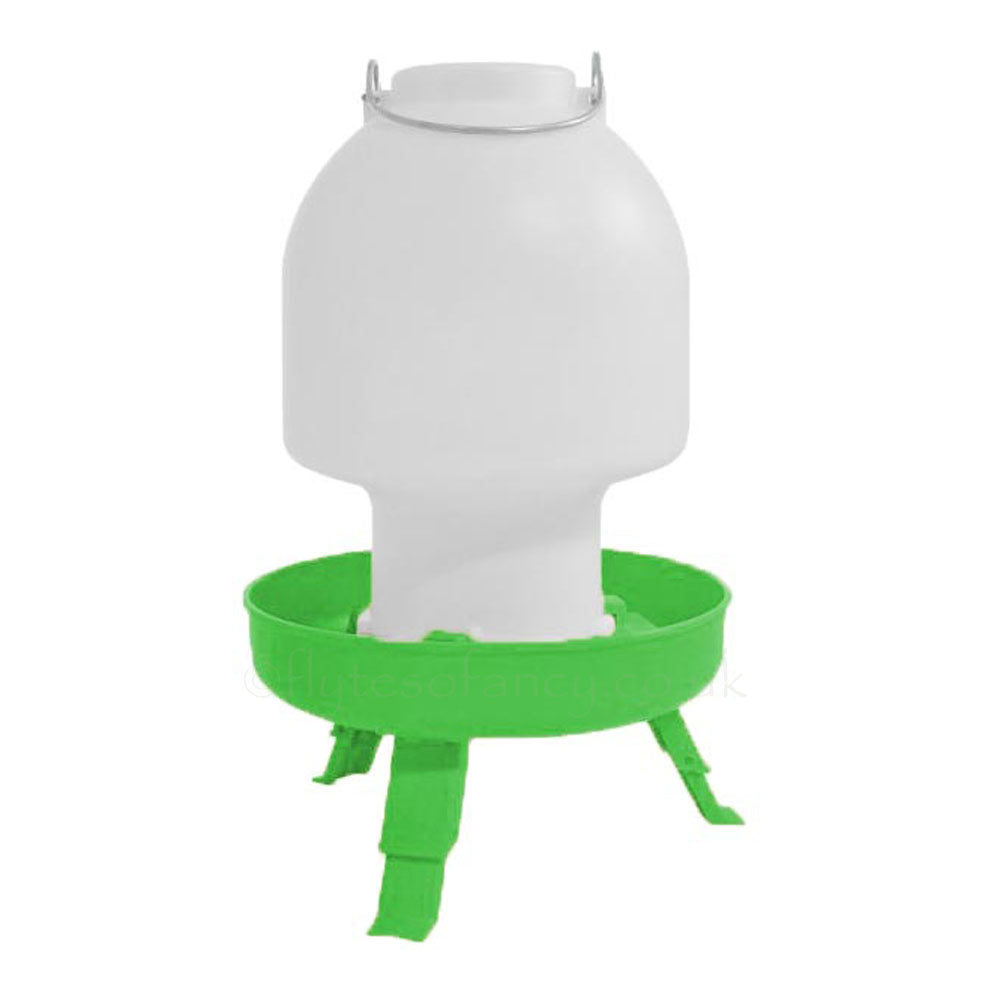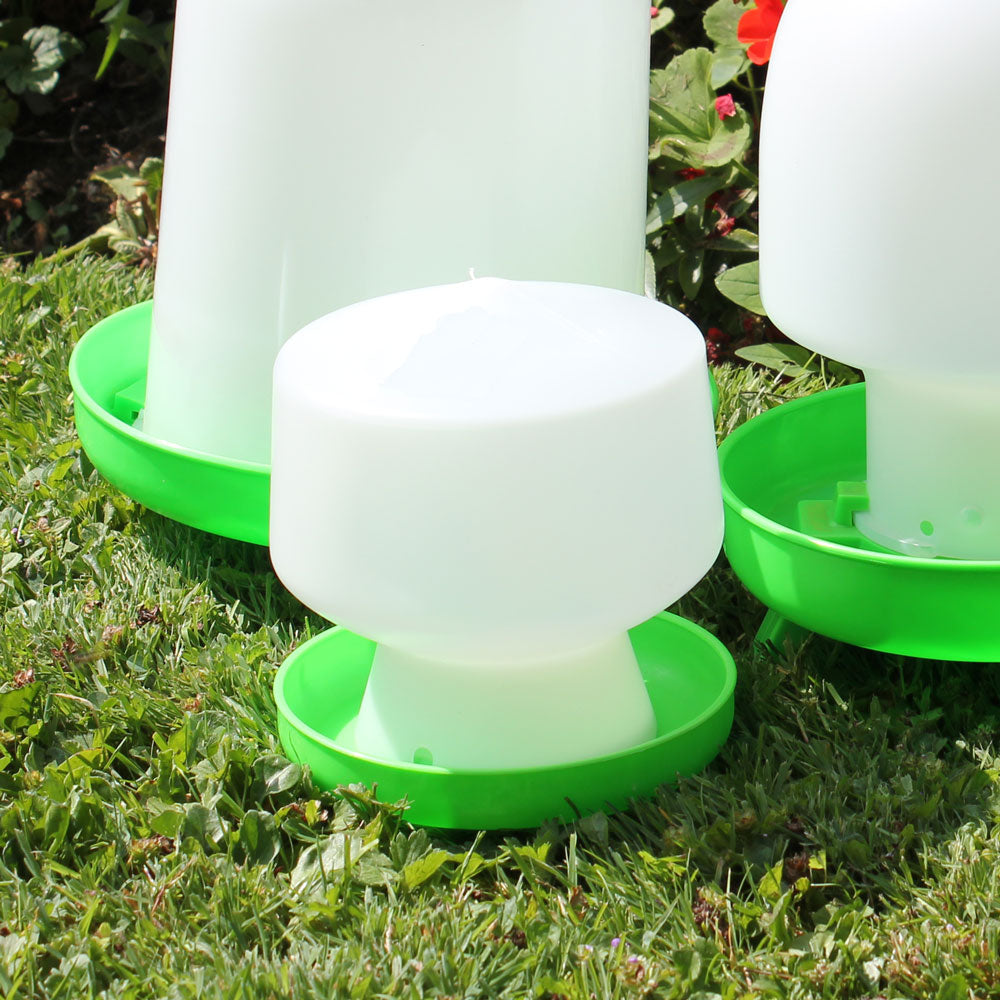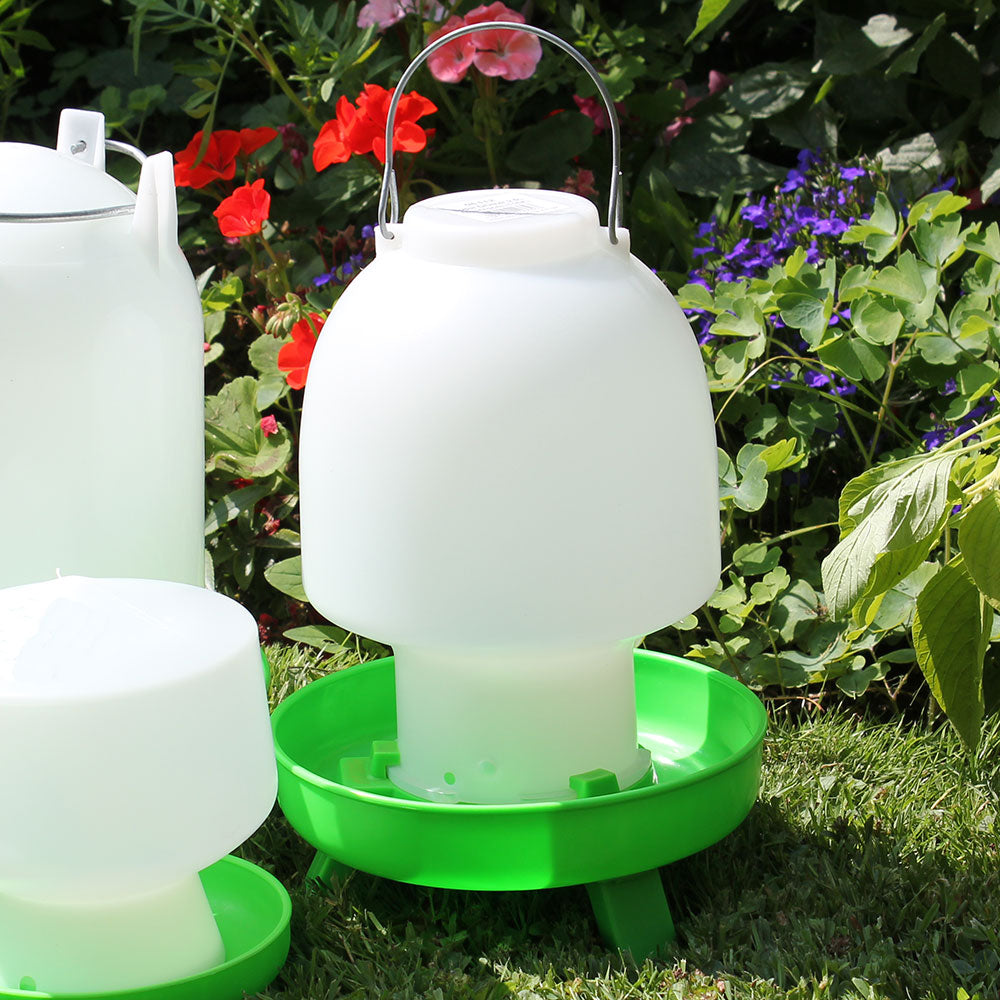 Mushroom Drinkers for Chicks & Chickens
Plastic Mushroom Chick Drinkers. Available in 3 capacities -1.3 litres (without legs) or 2.5 litres (with legs).
Made from heavy-duty, high-density, ultra-violet-resistant plastic. Green base (saucer) with a translucent container. Anti-perch pointed dome.
The 1.3L is suitable for up to 30 baby chicks. The 2.5 litre is suitable for chicks of all stages or up to 6 adult hens. It has a unique patented design, the legs can be unfolded twice to adjust the height of the drinker to the age and type of bird. Fully unfolded, the legs will raise the drinker by 7.5cm. It has a metal handle.
To fill: Just turn the dome upside down, fill it with water, twist the base back on and turn it upright.
600ml size: Dia. of pan 20cm, height of pan 2cm, overall height 15cm
1.3L Size: Dia. of pan 23cm, height of pan 2.5cm, overall height 17cm.
2.5L size: Dia. of pan 19cm, height of the pan, overall height 30cm
Guide: 3 adult hens drink approx 1 litre of water per day.
Standard delivery via courier is next working day to most mainland UK destinations for orders placed before 2pm (excl. weekends and bank holidays).
Good design. No leakage and easy to clean
Best drinkers
The mushroom drinkers are easier to keep clean
Mushroom Drinker for Chickens - 2.5Litre
I'm so pleased to have found this company. I have placed numerous orders and have always received 5 star service. I have only had one order with an issue, where an item was damaged during delivery. This is when you find out just how good a company is. Flyte so Fancy took charge immediately, kept me updated and re-sent the damaged item straight away. There was no hassle or aggravation for me. Perfect. If I could give them more than 5 stars I would. I have bought many for these. They are the perfect size and easy to keep clean. Plus, they last for years.
Mushroom Drinker for Chicks - 1.3Litre
great price, great products and quick delivery, would buy from again. Good price, just what I needed.
1.3 litre Mushroom Poultry Drinker
Good experience of a wide range if product at fair pricing. Excellent service on packing and delivery. Will definatley use again. Looks good for overnights water supply