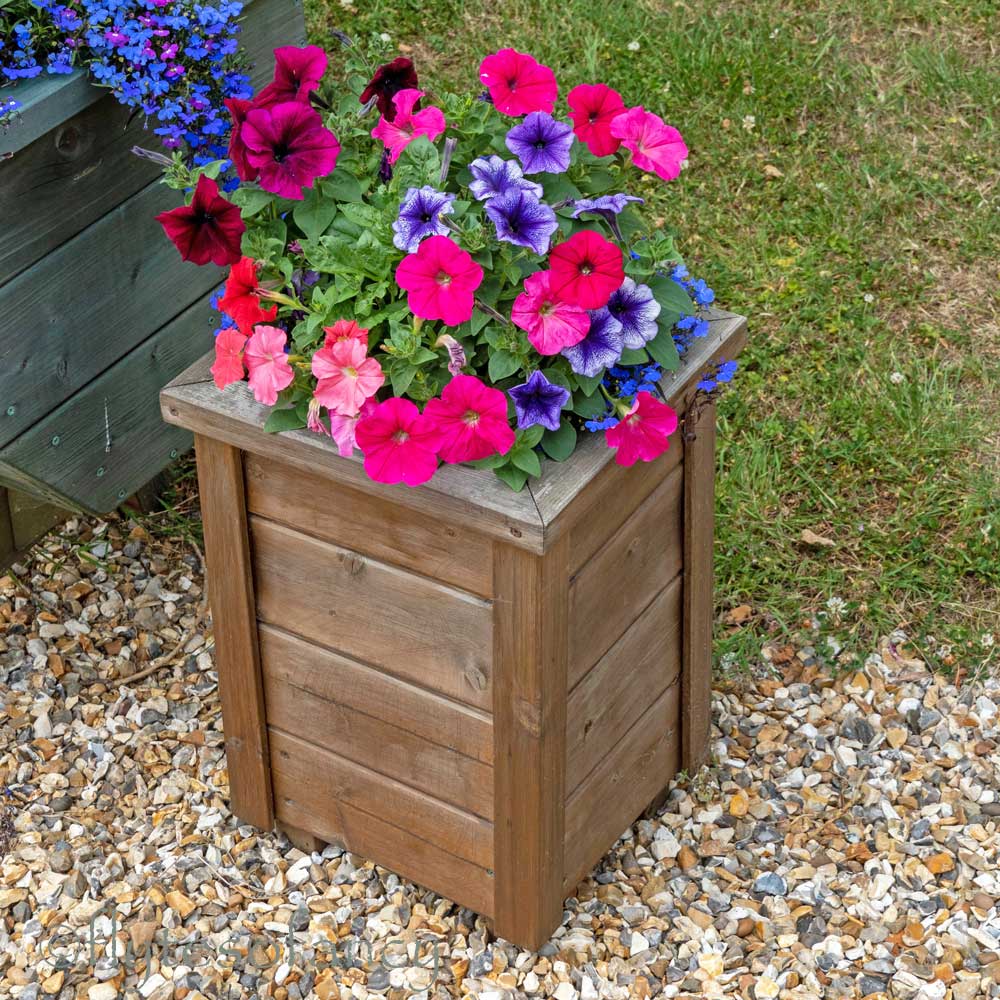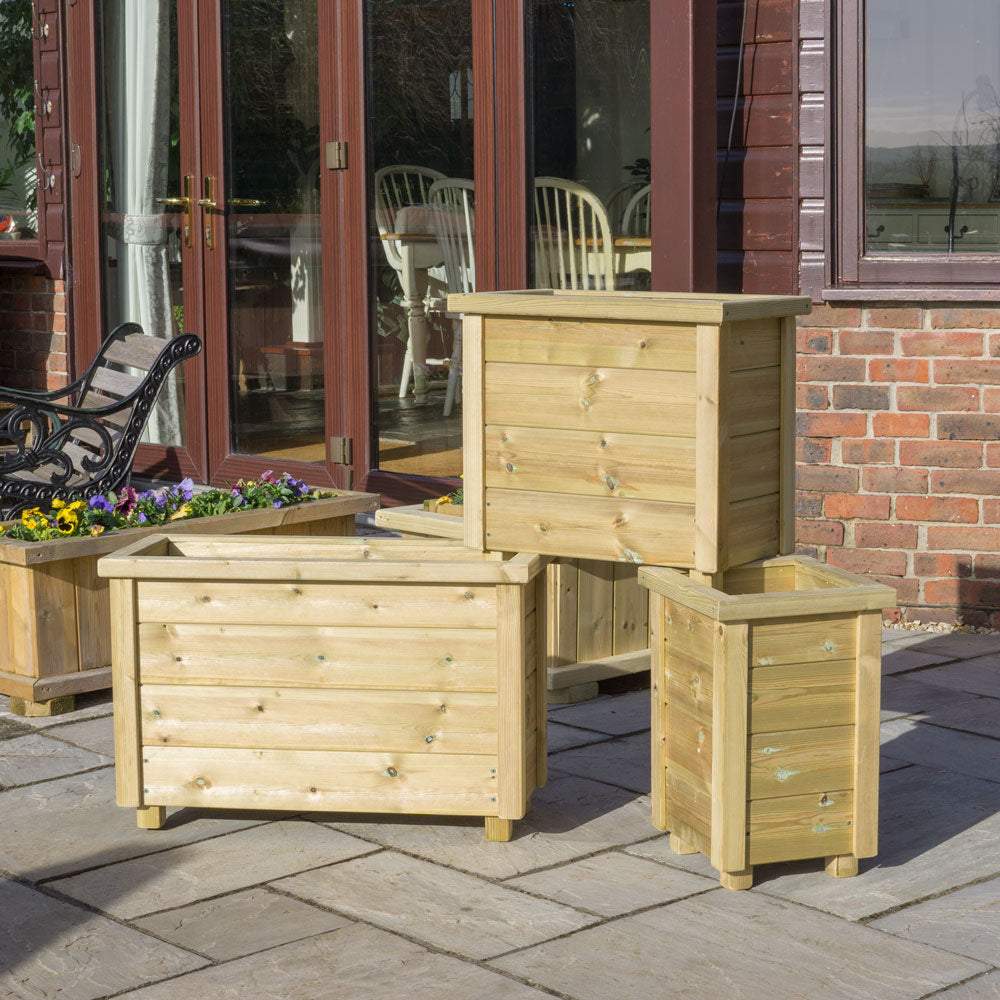 Minterne Wooden Garden Planters
The Minterne Planters are hand-made here in Dorset from pressure-treated Scandinavian Redwood timber, are built to last, and to endure the harsh (wet) British weather.
With the right care your planter would last for many seasons of repeated planting, especially if plastic-lined internally, or they can be painted to suit your outdoor colour schemes.
Each planter is 51cm (20ins) high, with a raised internal base giving an internal depth of 25cm (10ins). They are completed with a capping timber around the top and also an edging strip down each corner for a more finished look.
Timber feet are built into the base of the planter to raise it off the ground. This will keep a good airflow around the planter to keep it dry and therefore ensure a long life for the timber.
At the top the Small Planter is 36cm x 33cm (14in x 13in); the Medium is 57cm x 33cm (22in x 13in) and the Large is 79cm x 33cm (31in x 13in).
Delivered ready assembled via courier within 5 working days of ordering.