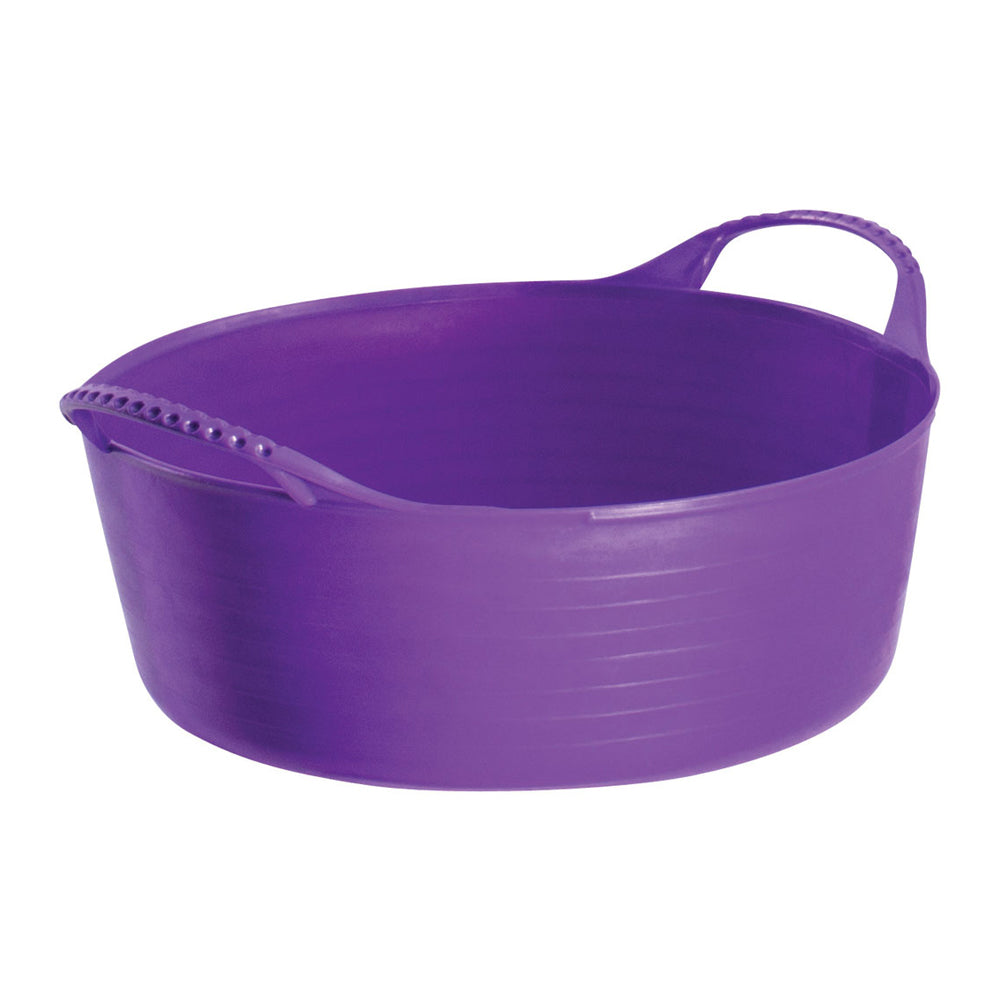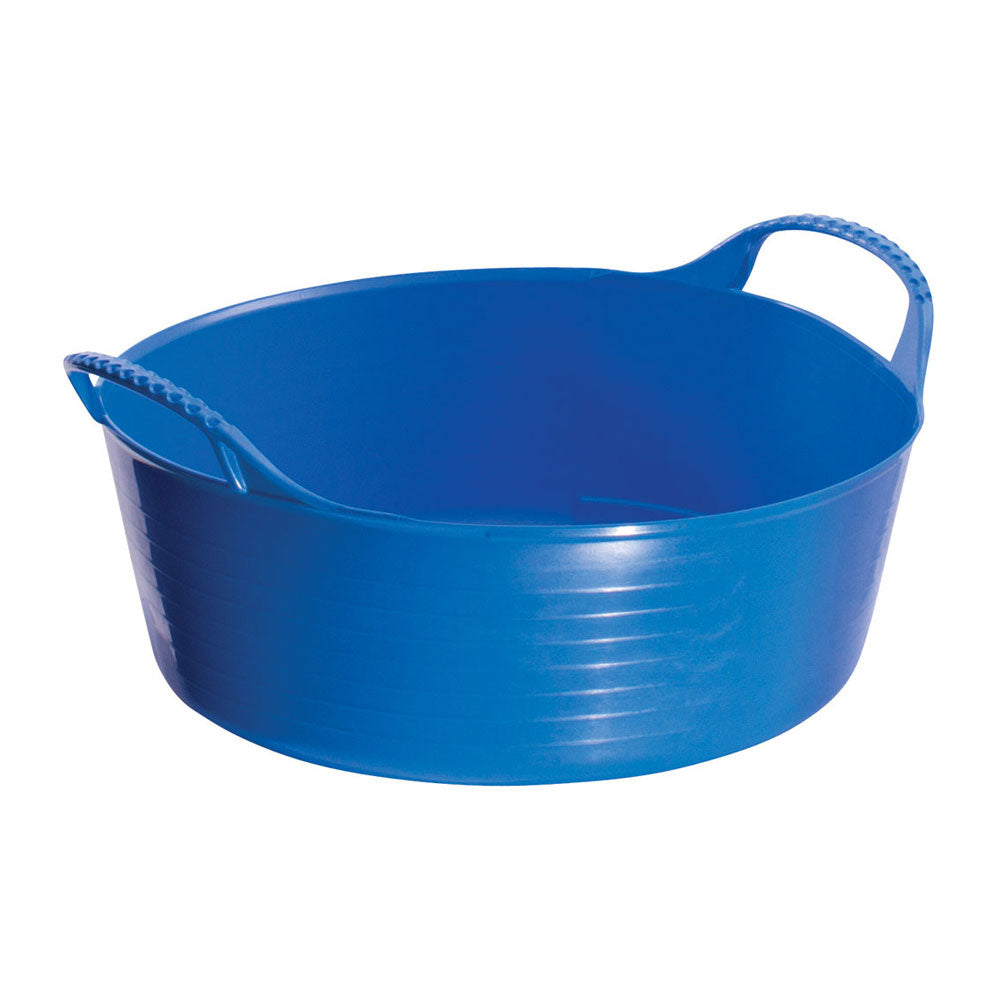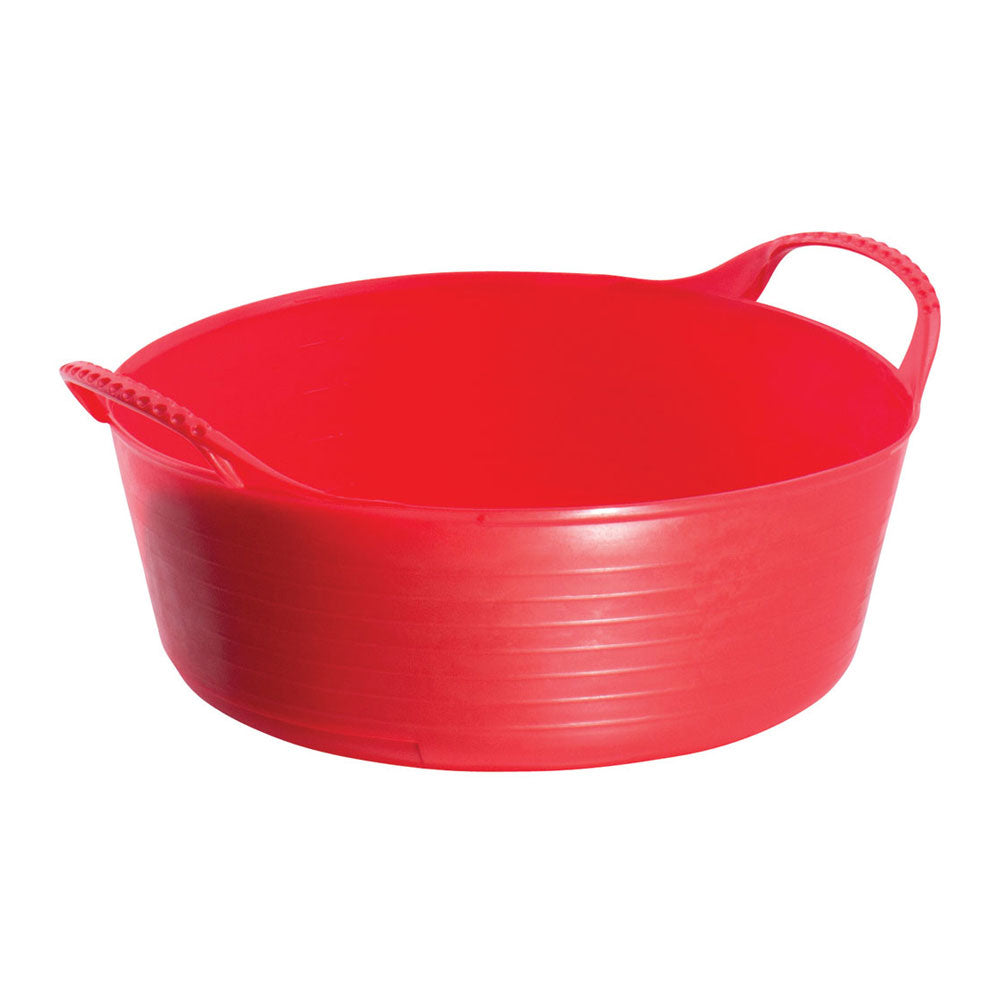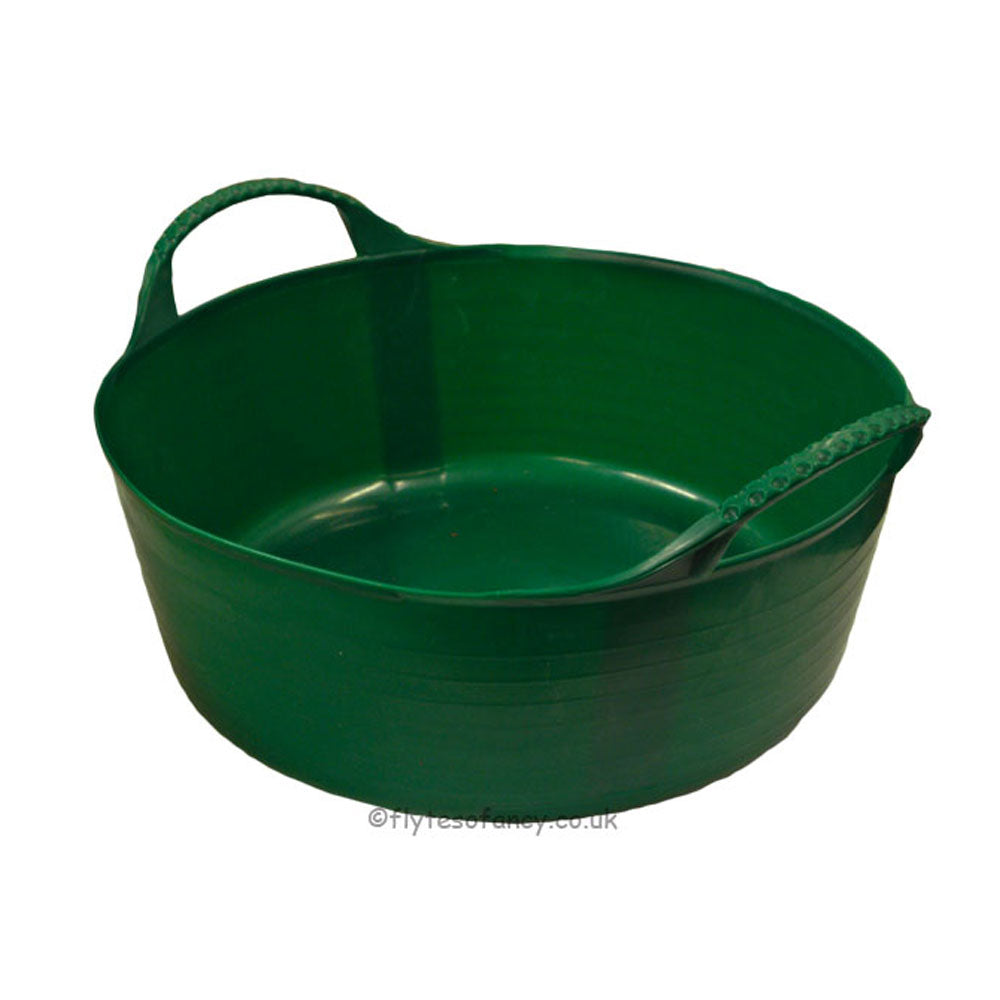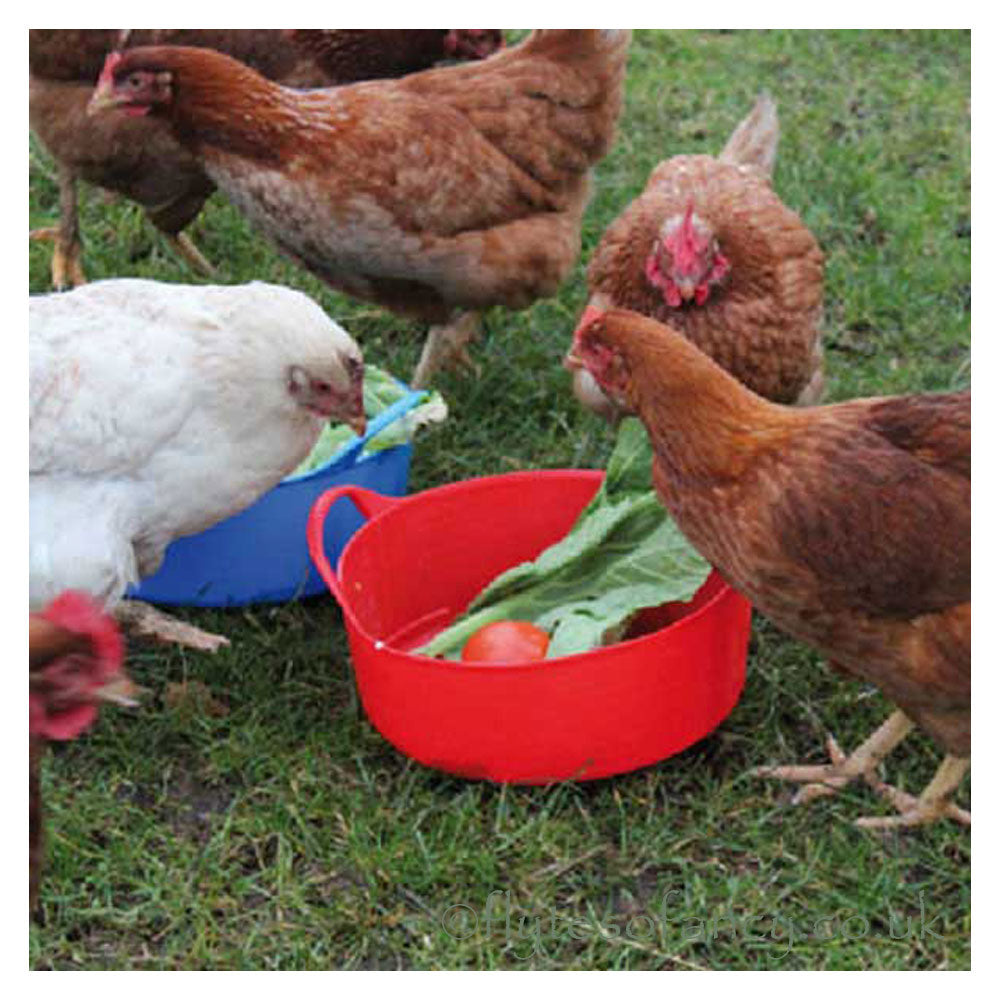 Mini Flexible Tub Trug - 5 litre
Mini Flexible Tub Trug is available in 4 colours, Red, Green, Purple, or Blue. Super little Tub Trug from the Red Gorilla Company, so useful, just 5-litre capacity.
Perfect for those little cleaning jobs, feeding your hens a few scraps of vegetables, or mash; use as a drinker in winter, a duck bath for call ducks, for storing cleaning items neatly; collecting your bounty of eggs (we even use it in our office to reduce clutter), and so on and so on ...
Great as an inexpensive disinfectant footbath to place outside your chicken run. With a 5 litre capacity, it will take one 50g sachet of Virkon Disinfectant so you can dip your feet in (one at a time of course) when entering or leaving your poultry run.
Dimensions: Dia. 28cm, height 10cm excl handles. Genuine Original Tub Trug.

One of the most amazingly simple and versatile products on the market today. So useful for everything from gardening and mucking out or welly washing, to washing up, shopping or as a toy box. I am constantly surprised at the usefulness of the Tubtrug!
Standard delivery via courier is next working day to most mainland UK destinations for orders placed before 2pm (excl. weekends and bank holidays).
The ducklings love it!
I bought this having watched the video and wanted something for a Virkon foot bath for chickens. However it holds just 5L so the solution spills as soon as you put a boot in. However I bought a bigger one too so am using that for the foot bath, and this one has been a great first paddling pool for my ducklings, so all's well. They are good value for money.
Mini Flexible Tub Trug - 5 litre - Green
Helpful on the phone and then very quick delivery. Good prices as well. Useful item but quite flimsy. Bought for feeding treats to ducks and hens but they turned it over in a few seconds. Am sure I will find another use for them though!
Mini Flexible Tub Trug - 5 litre
Always superb customer service from this company, can't recommend them highly enough. I bought a green one of these to take the treats out to the chooks, certainly works, they get very excited now when they see me approaching with it :-)
Mini Flexible Tub Trug - 5 litre
The team are a,ways helpful. Supplies ordered have arrived the next day.
Dave's advice videos are useful and informative. It's the only place I've seen with 5 litre tub truss for sale. They are useful as feed containers, or for small potting up jobs. Also useful as part of a gardening gift to friends.
Mini Flexible Tub Trug - 5 litre
They are an excellent company. We often ring them for advice on some aspect of hen-keeping and they never fail to solve our problem. A bit small for mu husband's size 10s but fine for me.