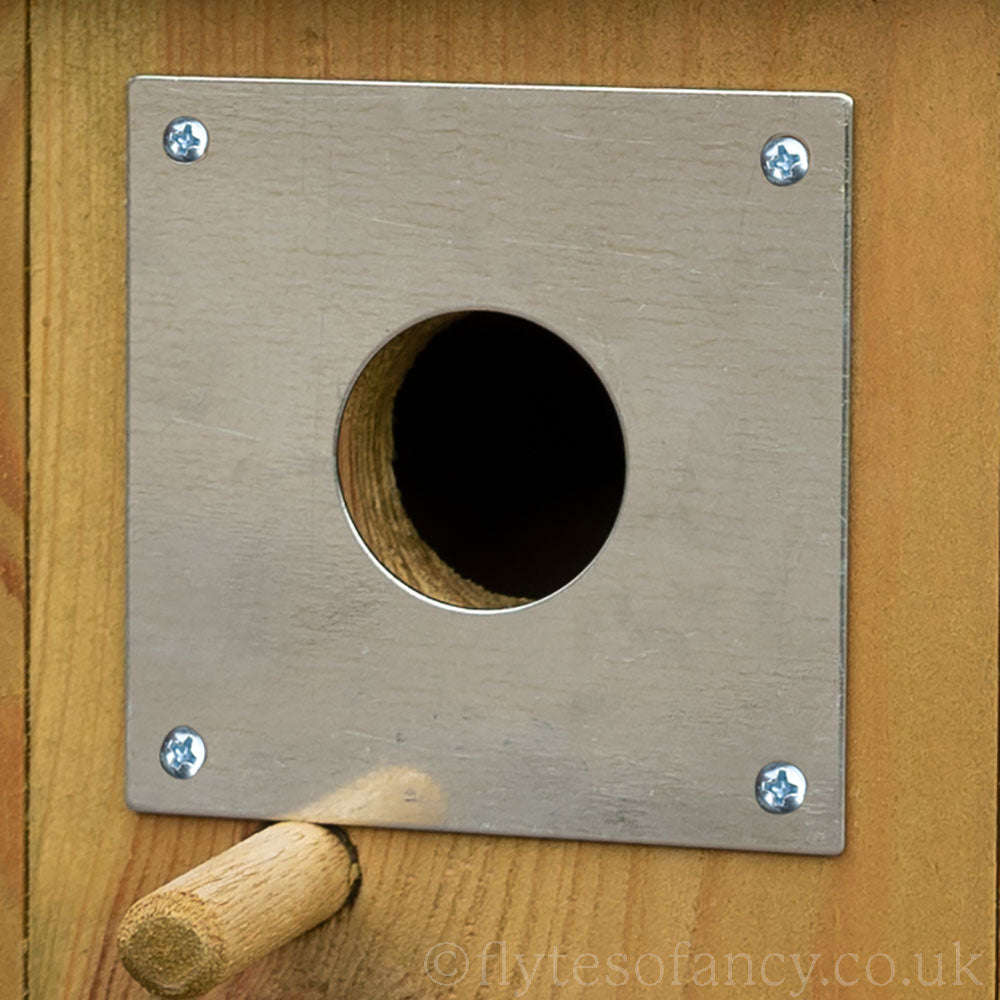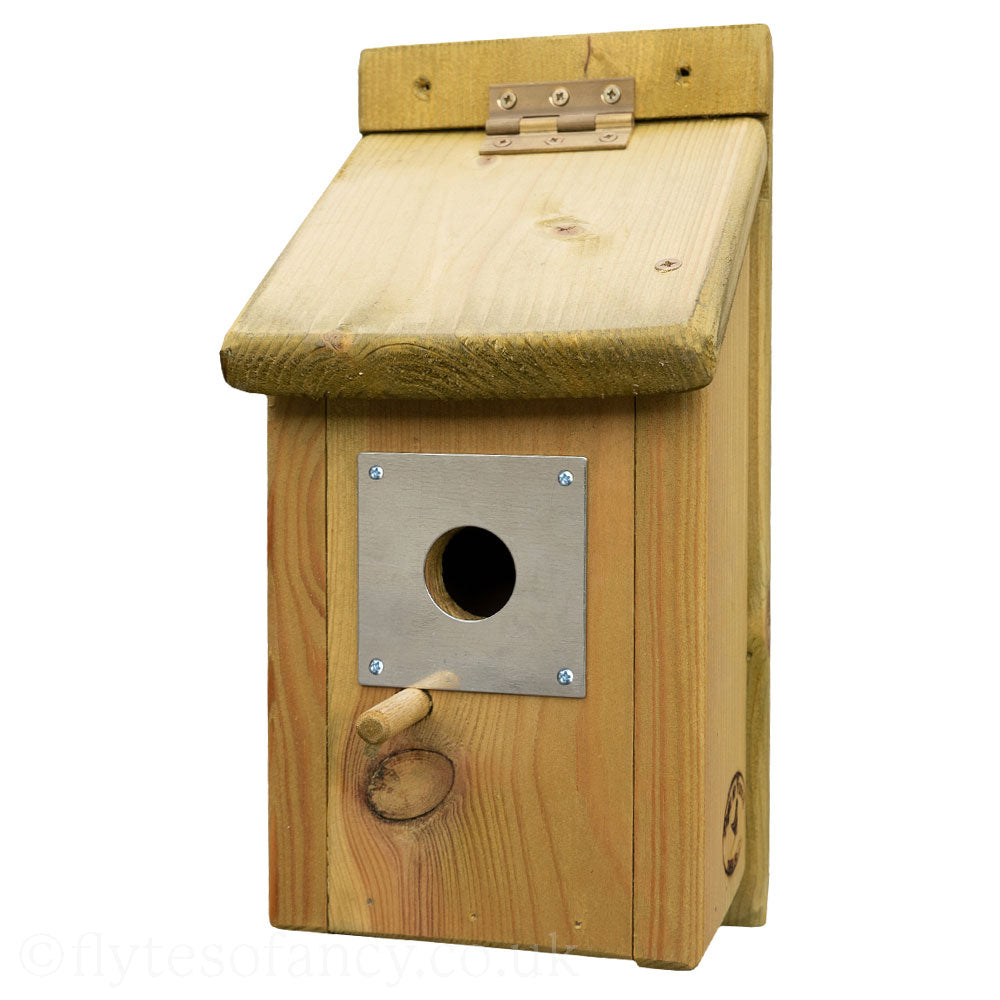 Metal Nest Box Hole Protection Plate, 28mm
Nest Box Metal plate for 28mm Nest Boxes.
Approx 5cm square steel with 28mm diameter hole. Includes 4 screws. Easy to install on any wooden nest box.
Adding a metal nest box plate to your bird box will prevent squirrels, larger birds, and other predators from gaining access to the nest box by nibbling at the wooden hole to make it bigger.
It will protect the entrance hole of the nest box and stop predators from reaching the young birds inside.
You can also use the 28mm diameter plate to reduce the size of a larger-holed box to make them attractive for small birds like blue tits.
Standard delivery via courier is next working day, or Royal Mail first class, to most mainland UK destinations for orders placed before 2pm (excl. weekends and bank holidays).