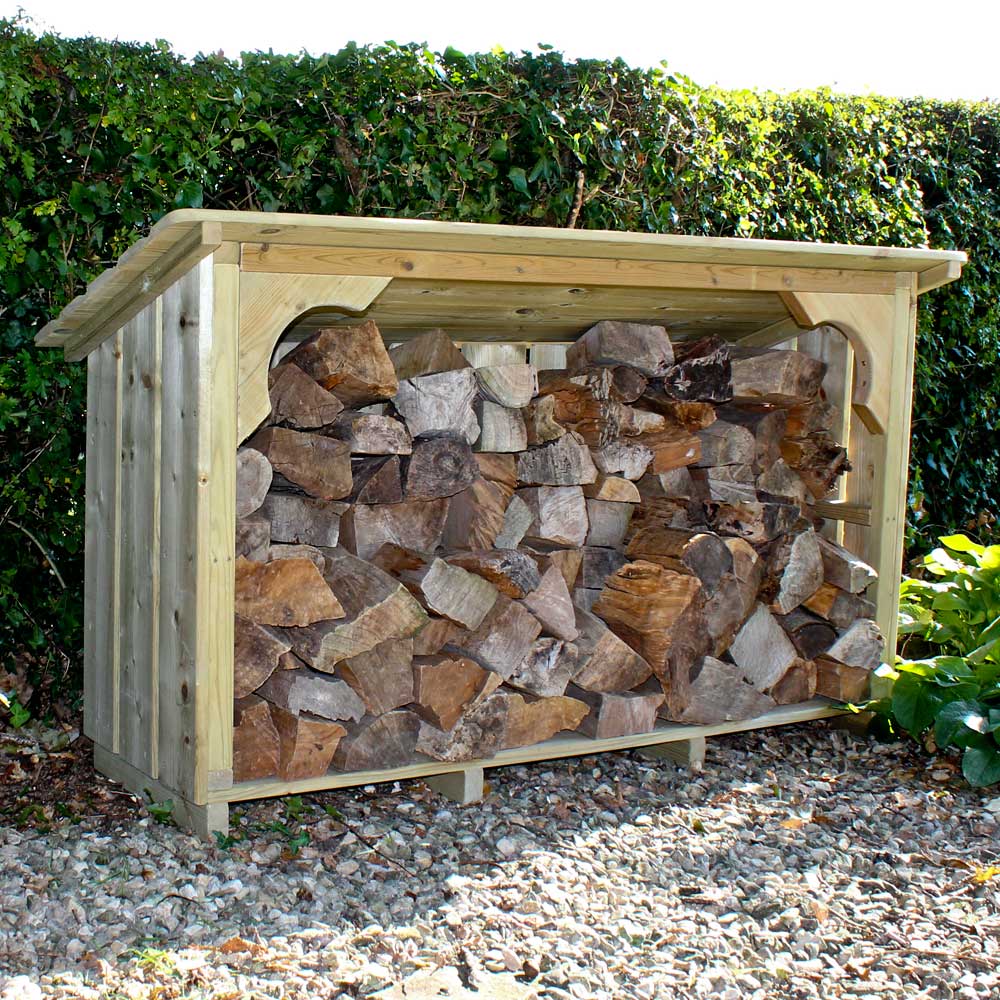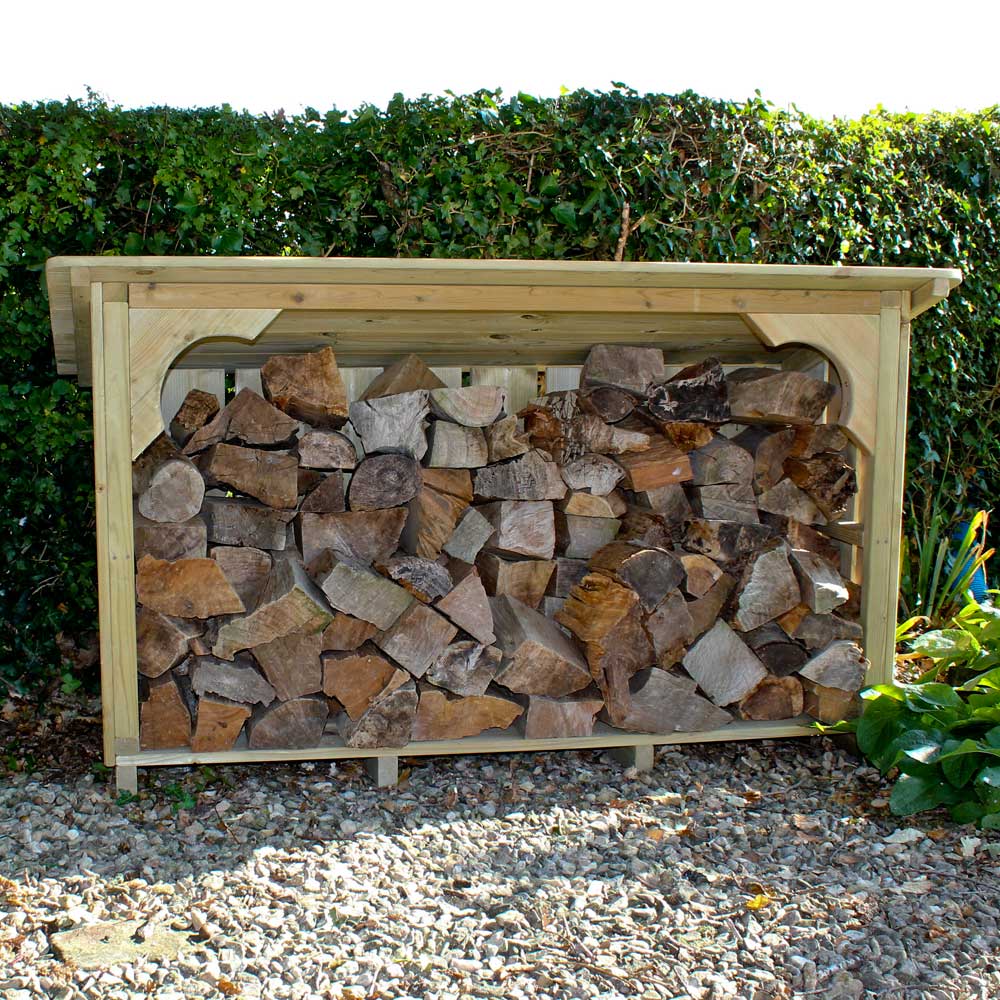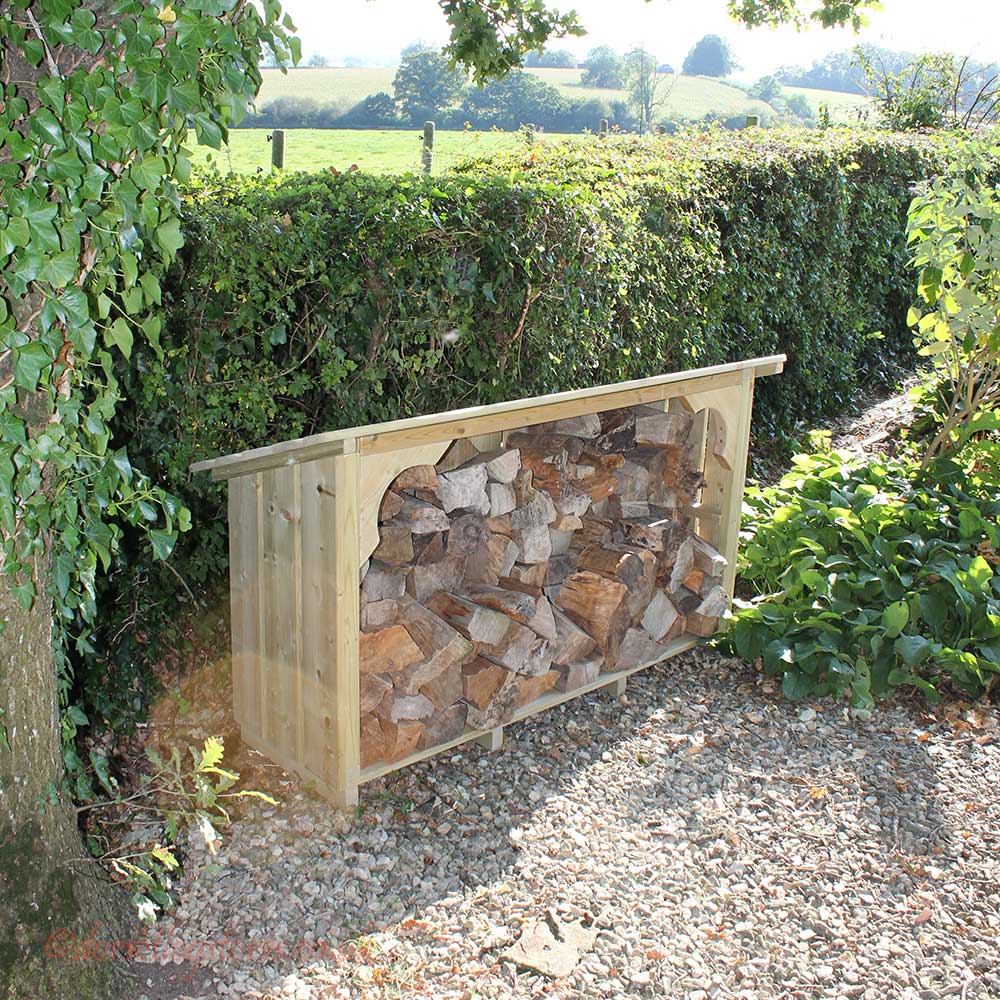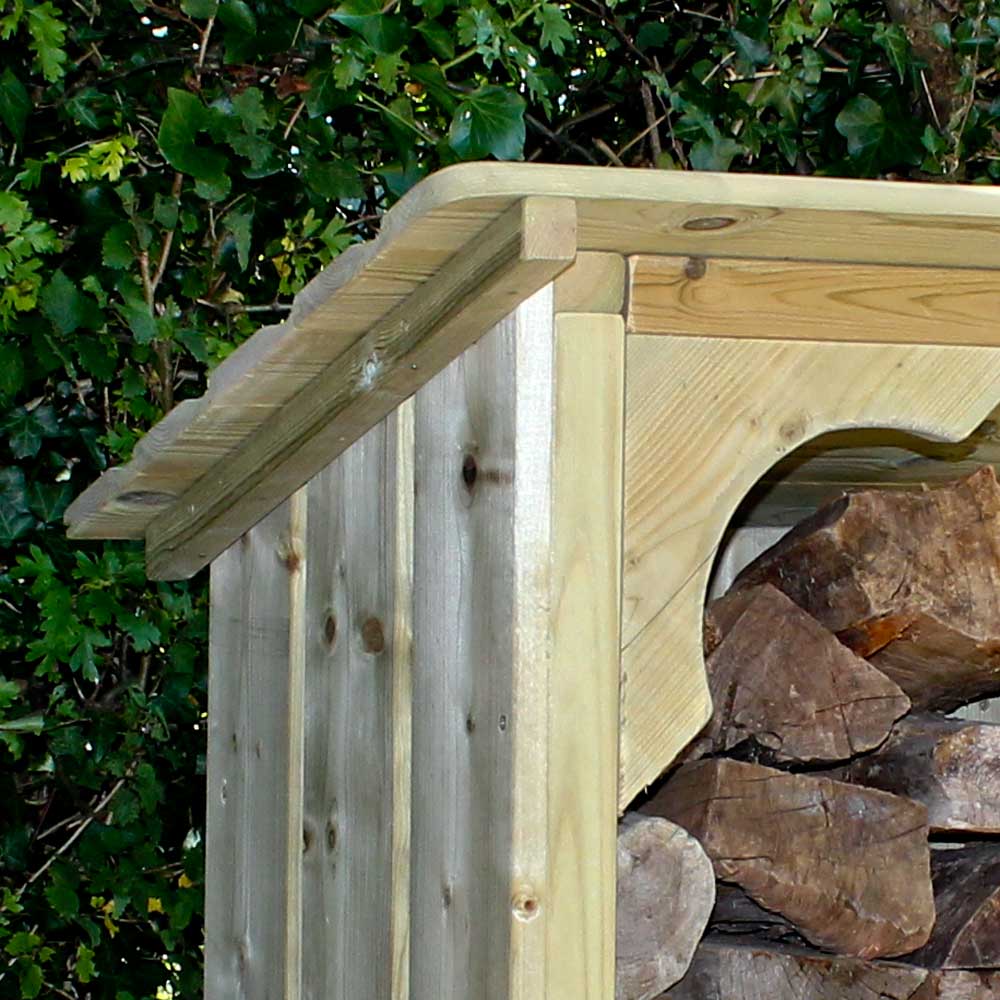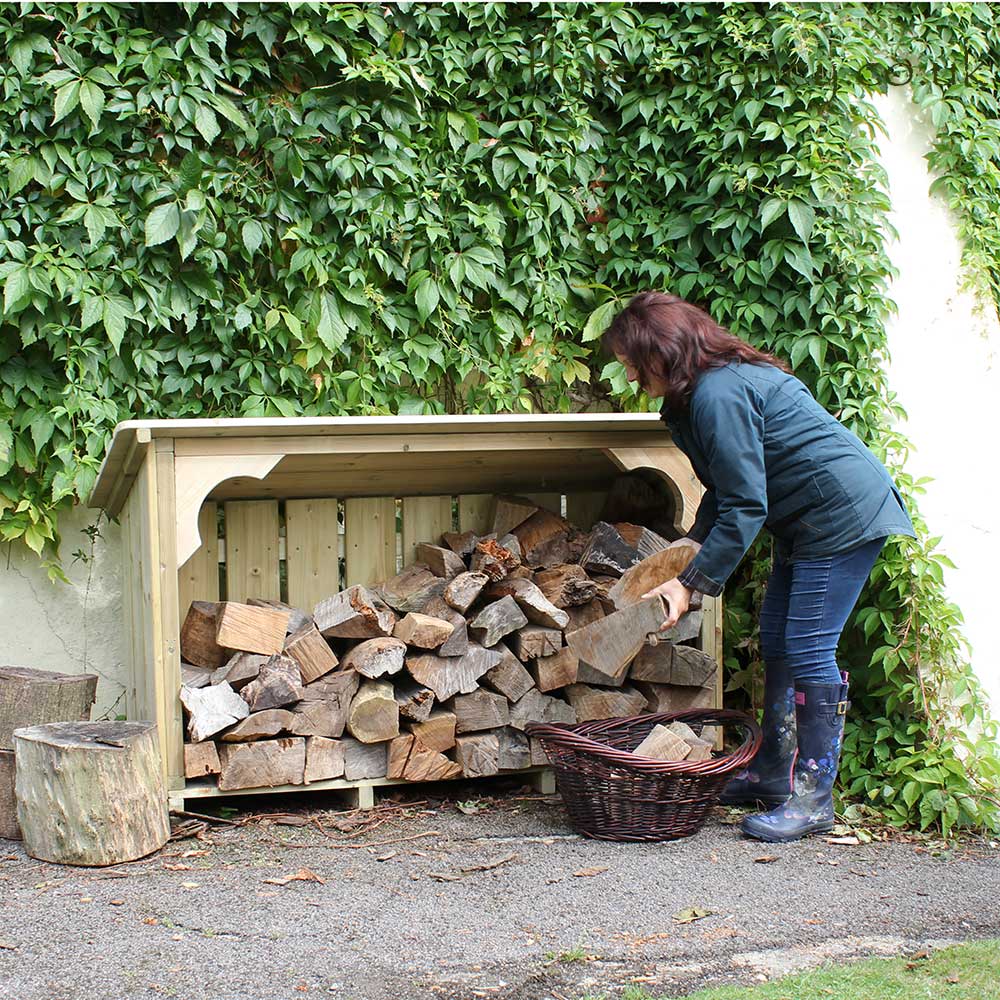 Melbury Log Store (5ft wide)
GET READY FOR WINTER OFFER - 10% OFF!
The Melbury Log Store is a short under-the-window Log Store, approx 5ft wide internally, just 30 inches high at the back and 2ft deep.
With its low profile design, The Melbury Log Store is ideal for locating below windows to prevent blocking out any views.
Its backwards-sloping roof gives maximum access from the front and it is finished with stylish corner braces. Pressure-treated timber is used throughout, the Melbury Log Store is built with plated decking screws, except for the roof which uses stainless steel fixings to prevent corrosion.
Stacking your logs in a log store means you are able to have a higher volume of wood in a smaller area, and it keeps things neat and tidy, too.
Melbury Log Store will allow ventilation to dry your logs and its substantial roof will protect them from rain and snow.
See also How we design and build our log stores.
Dimensions
Max. Externally: Width: 170cm; Height: 98cm (at the front), 77cm (at the back); Depth: 61cm
Internally: Width: 150cm; Height: 83cm (at the front), 69cm (at the back); Depth: 45cm
Capacity: 0.55 cu m
Construction
All timber is from sustainable resources, FSC Certified, Pressure-treated Scandinavian Redwood
Walls & base: 21mm planed boards
Roof: 21mm planed Tongue & Groove Shiplap
Frame: 38mm x 50mm ease-edged framing
Fixtures: Stainless Steel Nails; Plated & Painted Decking Screws
Timber Warranty: 15 years against rot & fungal attack (see Fair Care Warranty)
Currently approx 1 week delivery.
The Melbury 5ft Log Store will arrive in 5 panels for simple self-assembly on a wooden pallet.
We will email shortly after receiving your order to offer a delivery date. For pallet delivery details please see our Delivery Information page for details of pallet size and method of delivery.