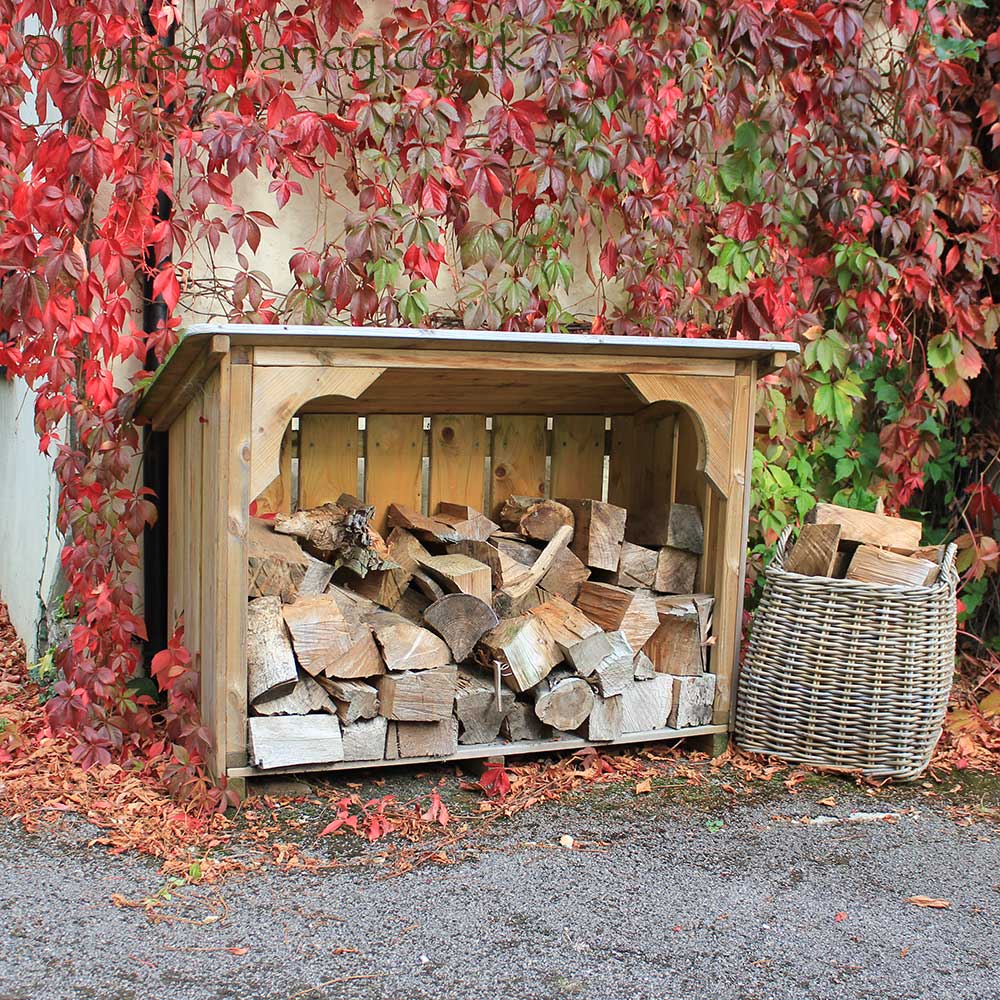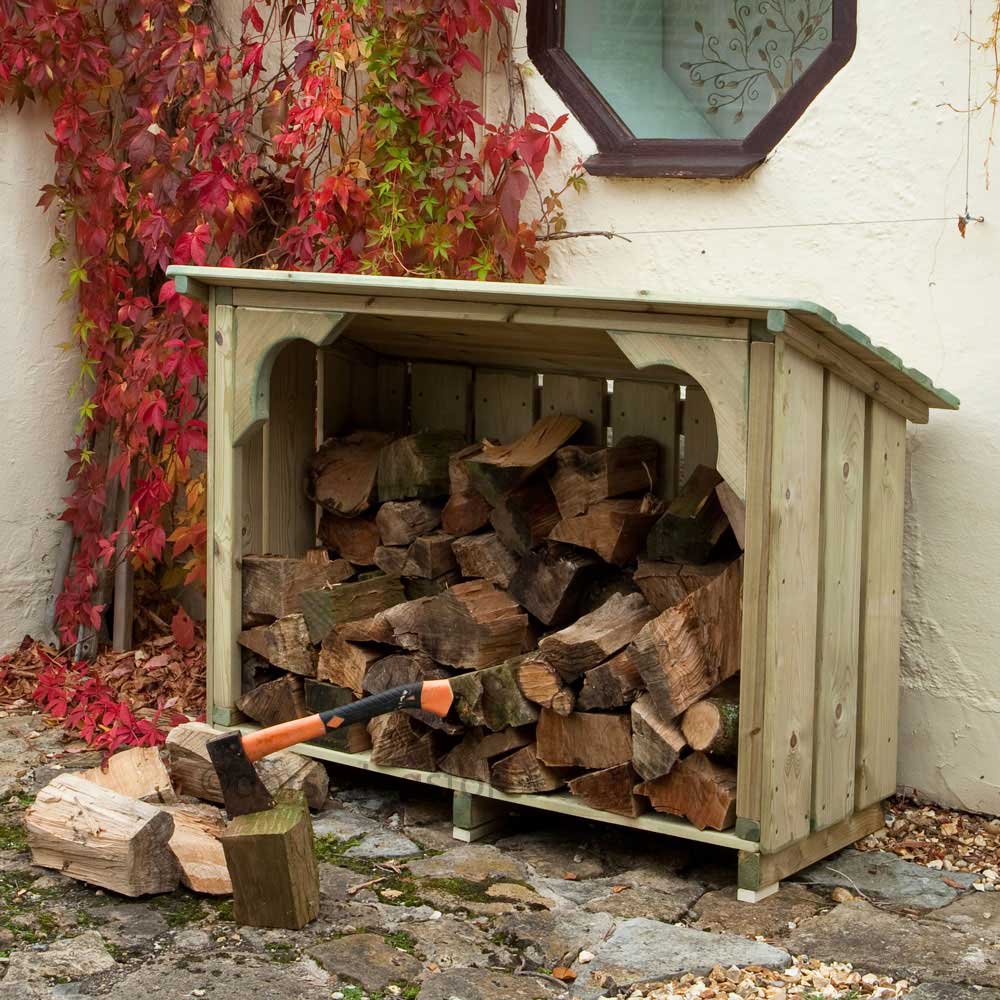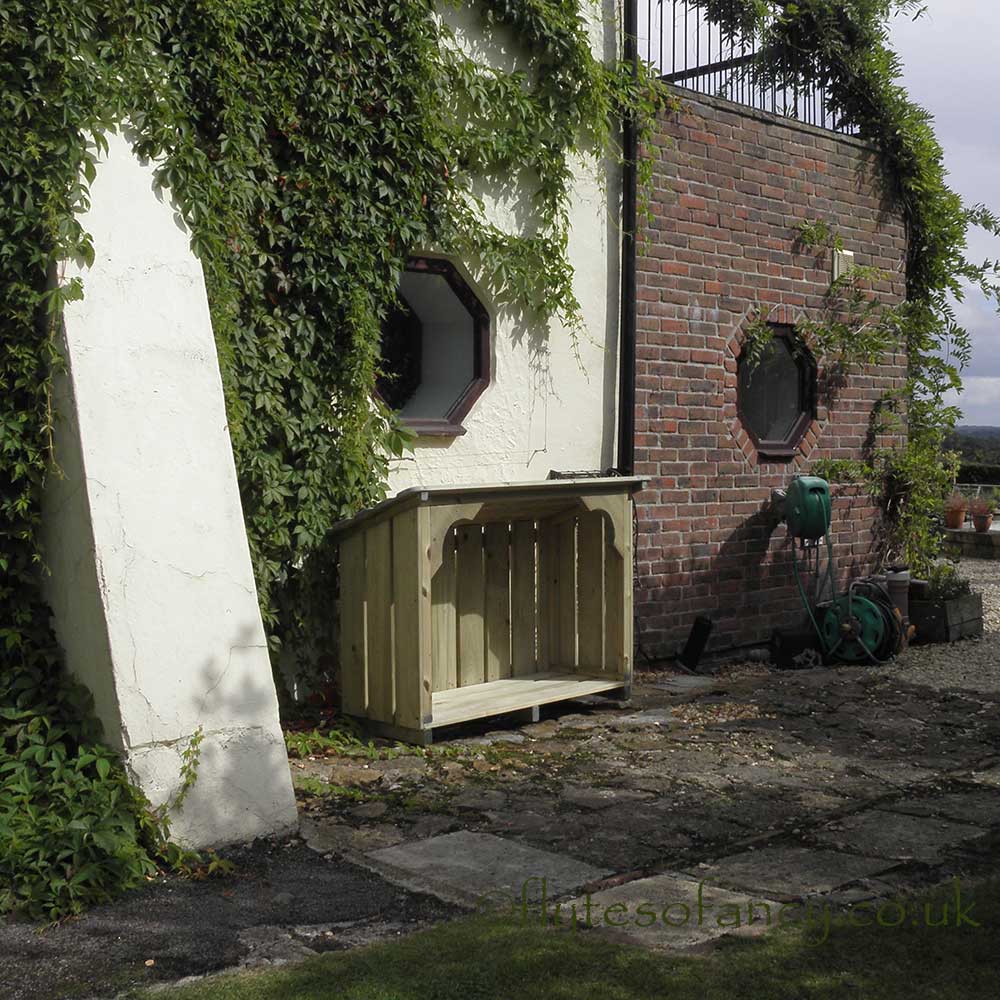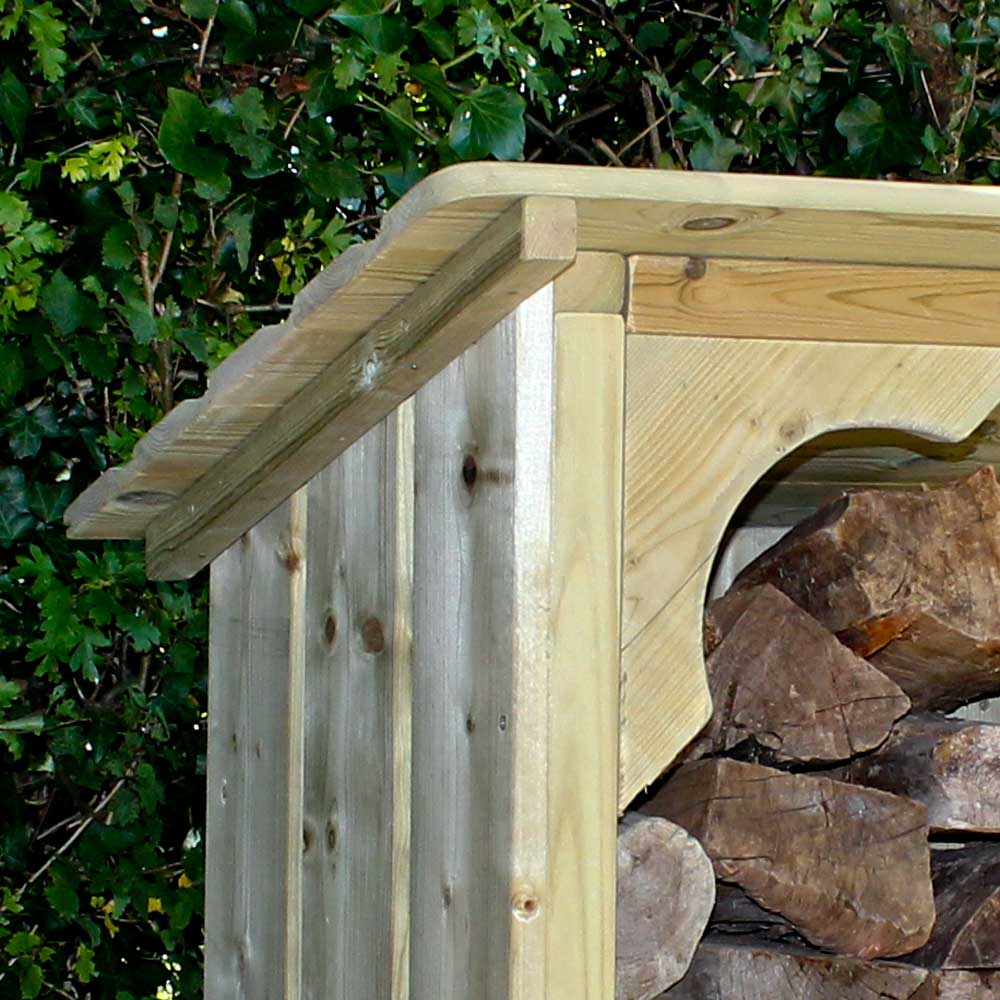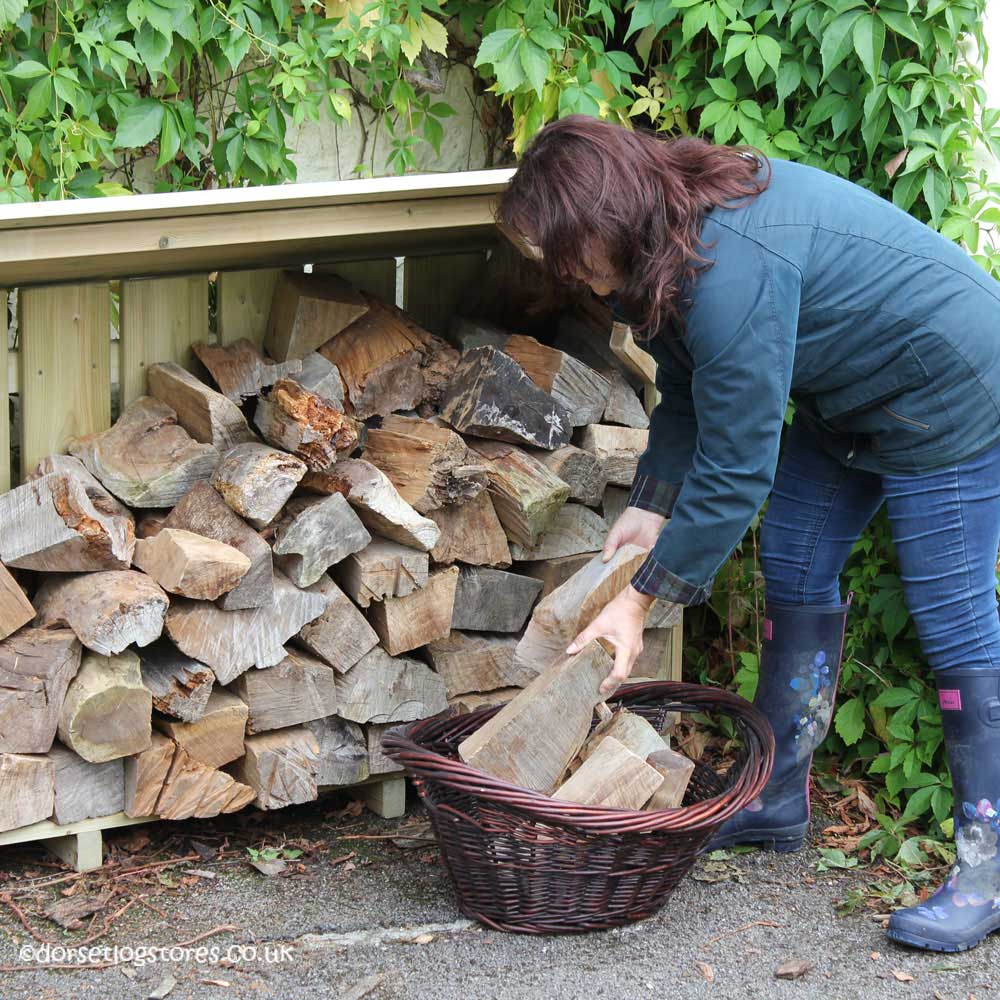 Melbury Log Store (4ft wide)
GET READY FOR WINTER OFFER - 10% OFF!
The Melbury 4ft Log Store, at just 30in high at the back, is designed to fit under a normal window, or for those low-level spaces where there is just not enough height.
If you have a chimenea, outdoor oven, a modest need for log storage, or even a 'ready use store' next to the back door, this is the log store for you.
Its backwards-sloping roof gives maximum access from the front and it is finished with stylish corner braces. Stacking your logs in a log store means you will be able to have a higher volume of wood in a smaller area.
The Melbury Log Store will allow ventilation to dry your logs and a substantial roof will protect them from the rain and snow. Dry wood is a must for any type of wood burning. For most efficiency, you should buy pre-dried timber and keep it dry, or season your own.
See also How we design and build our log stores.
Dimensions
Externally: Width: 140cm (4ft); Height: 98cm (3ft) max at front, 77cm at back; Depth: 61cm (2ft)
Internally: Width: 120cm; Height: 83cm max at front, 69cm at back; Depth: 45cm
Log Capacity: 0.45 cu m
Construction
All timber is from sustainable resources, FSC Certified, Pressure-treated Scandinavian Redwood
Walls & Base: 21mm planed boards
Roof: 21mm planed Tongue & Groove Shiplap
Frame: 38mm x 50mm ease-edged framing
Fixtures: Stainless Steel Nails; Plated & Painted Decking Screws
Timber Warranty: 15 years against rot & fungal attack (see Fair Care Warranty)
Delivery time currently approx 1 week.
Please select above how you would like the 4ft Melbury Log Store delivered. We can arrange delivery either by courier in panels for simple self assembly, or by Pallet company when it will arrive ready assembled wrapped on a wooden pallet.
For pallet delivery please see our Delivery Information page for details of pallet size and method of delivery.
Melbury Log Store (4ft wide) - Assembled via Pallet Carrier
Ordering, was straight forward and pleasantly carried out by professional staff.
The price was considered good value for money.
I have yet to take delivery of the Log store, however it's not due to arrive until tomorrow.
If the delivery is as good to that of the service so far, I will be very happy, it would be nice to see more companies with this type of professional service.
And yes I would use again without hesitation. Professional,Polite, and extremely pleasant to deal with.
In addition received my order today, really is Quality and I of course am extremely pleased.
Thank you for taking the time to leave such a lovely review!
We're very happy to have been able to help and hope your Log Store serves you well this winter, and for many more to come.