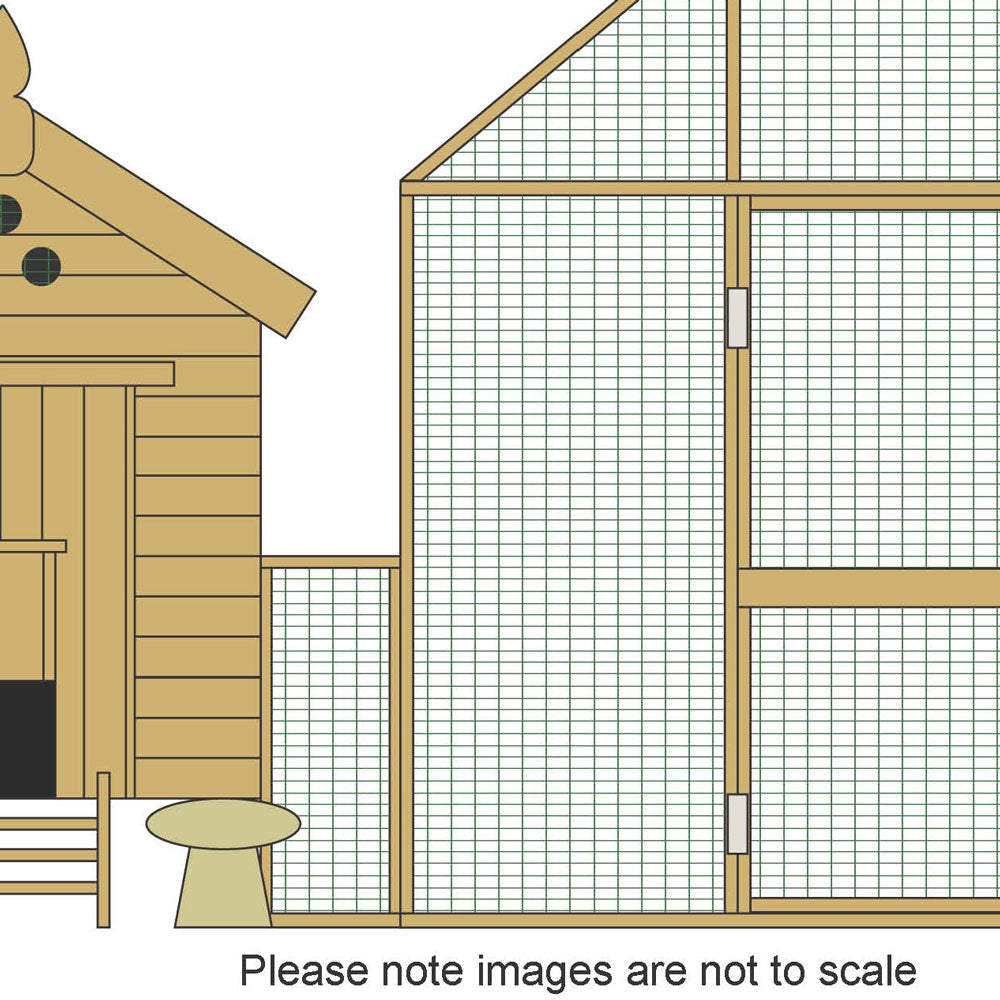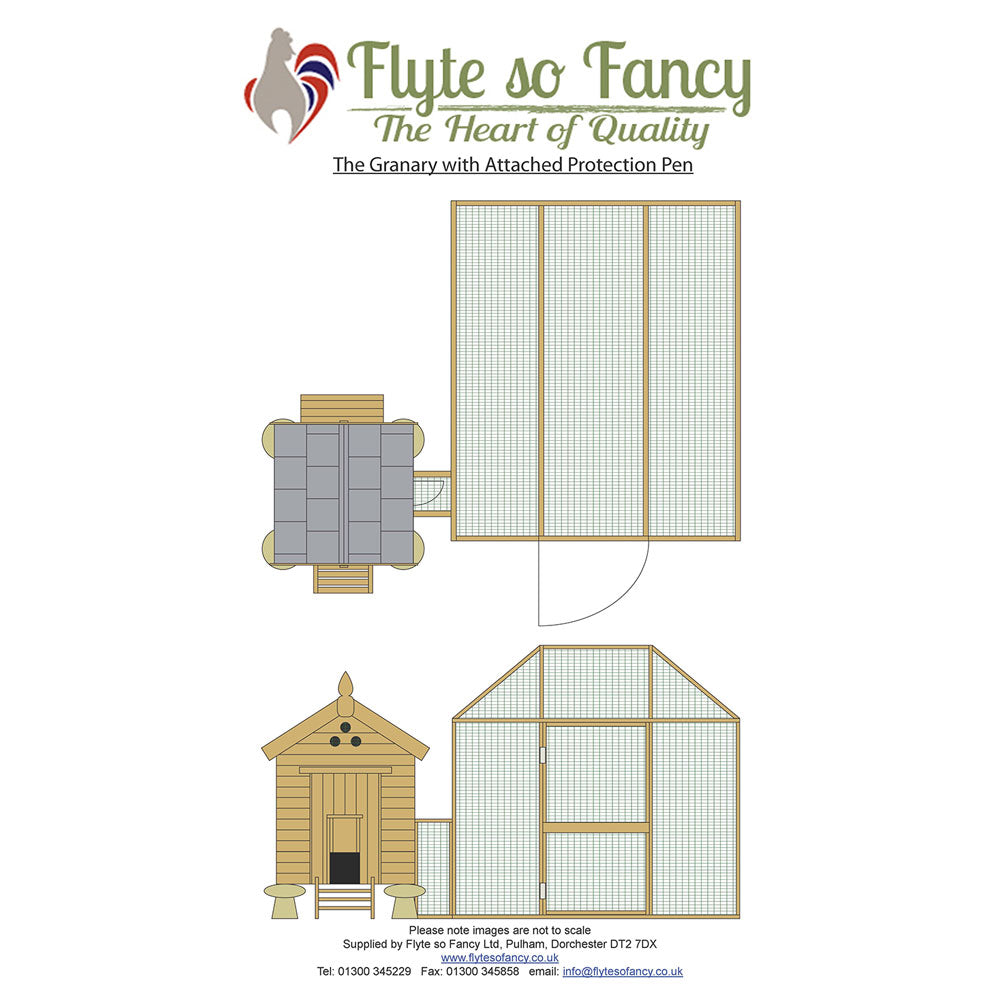 Mating Panel for Protection Pen to Granary
Mating Panel section for connecting a Poultry Protection Pen to Flyte so Fancy Granary Hen House.
This can only be added at the time of placing an order for any of the Granary Henhouses as it requires a special henhouse side panel to be made for the Granary.
From one of the henhouse side panels (which are interchangeable), we make a pophole door and ramp so the birds would not use the pophole in the front door of the henhouse, but exit through this new pophole directly into the Pen.
See illustration images.
Delivery will be via courier if ordered separately or included with the purchase of your Coop or Pen.
Mating Panel for Protection Pen - Granary
Great product and lovely people to deal with. The runs really last a very long time with no maintenance. Worth the extra for the build quality alone.
Mating Panel for Protection Pen - Granary
Lovely caring company.Will return for all my poultry needs and their helpful advice.
Would highly recommend them.