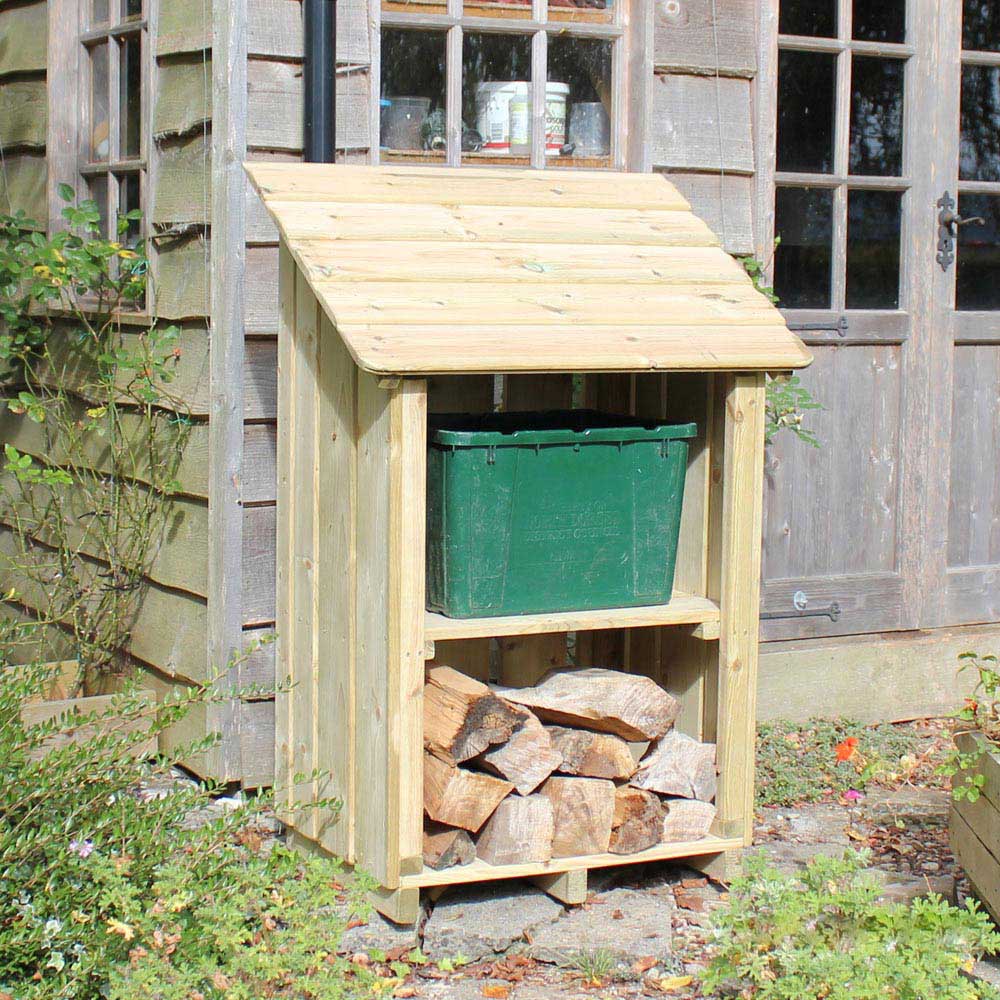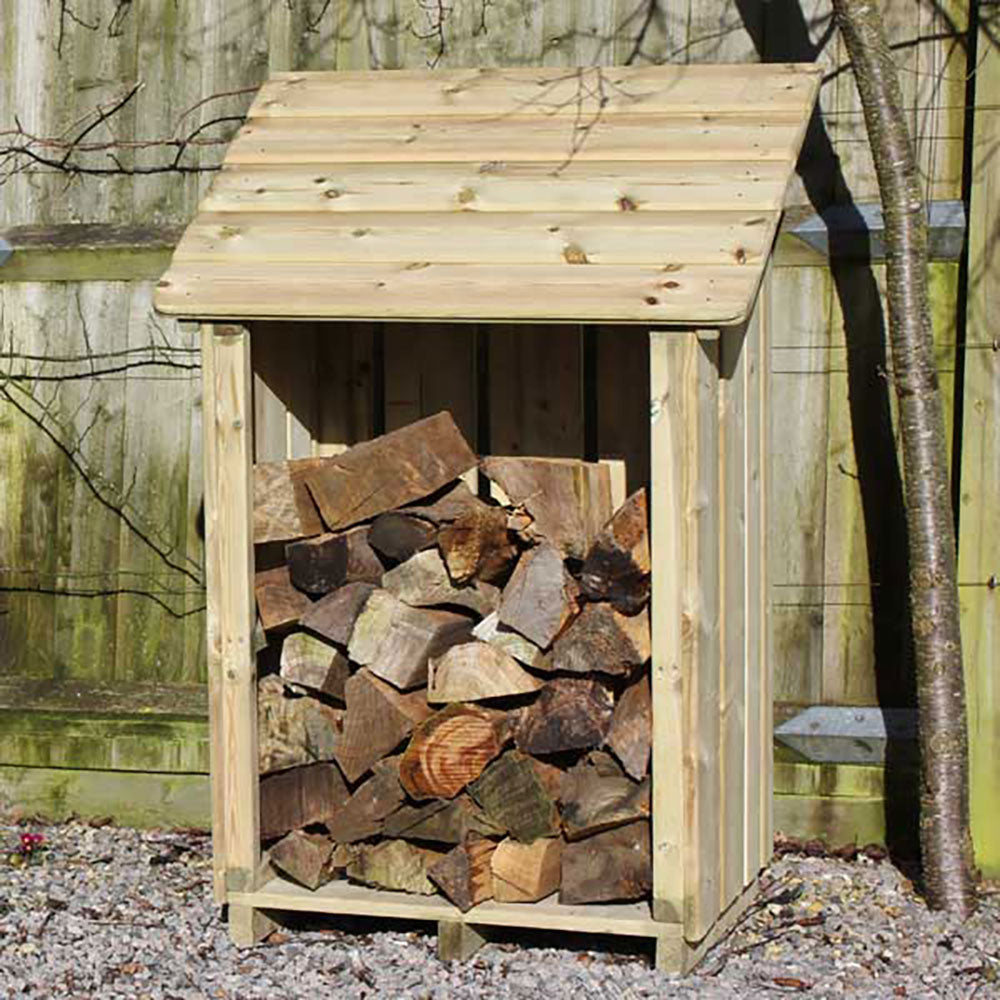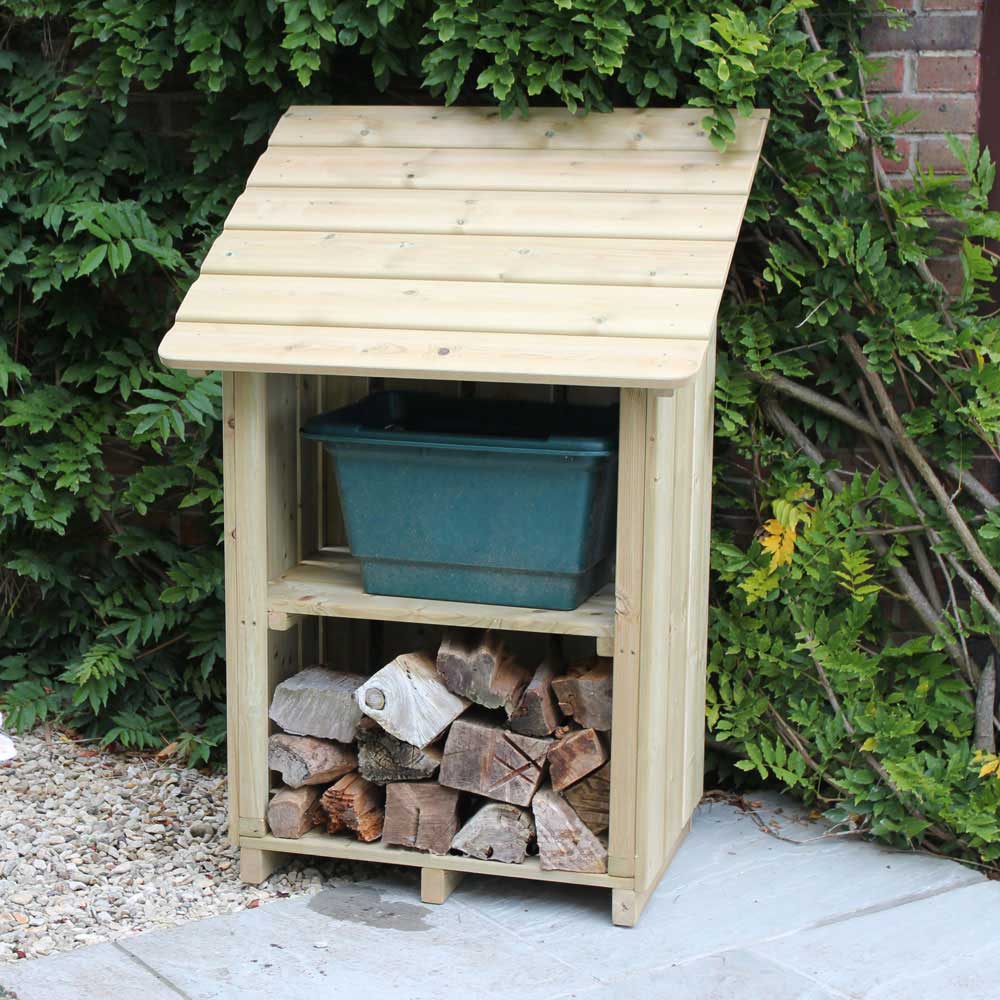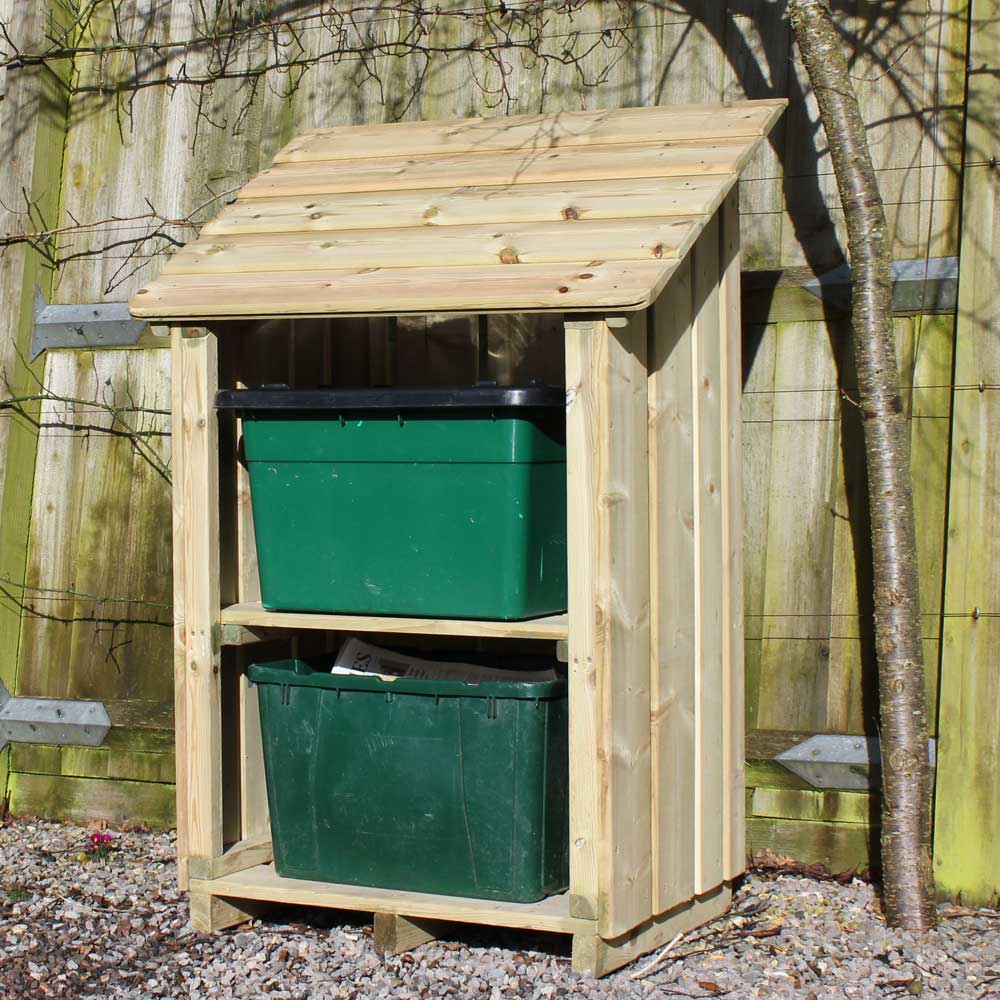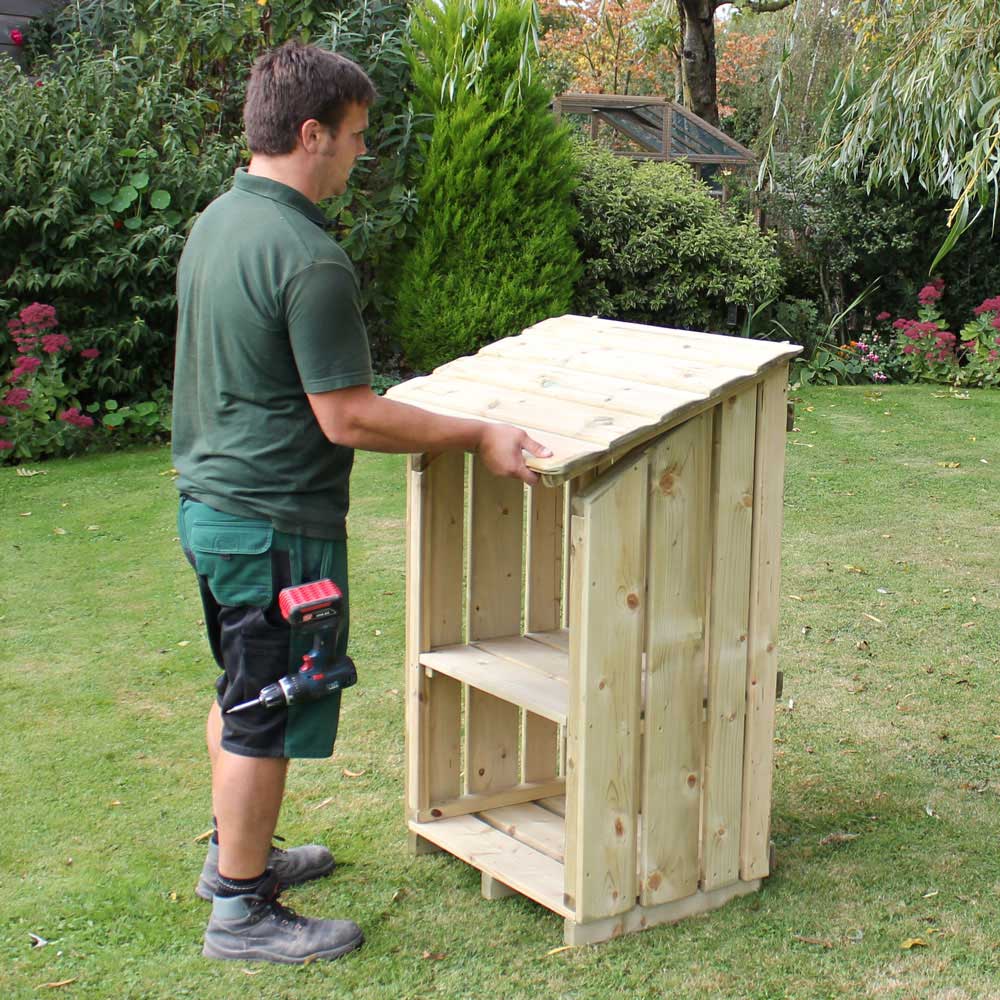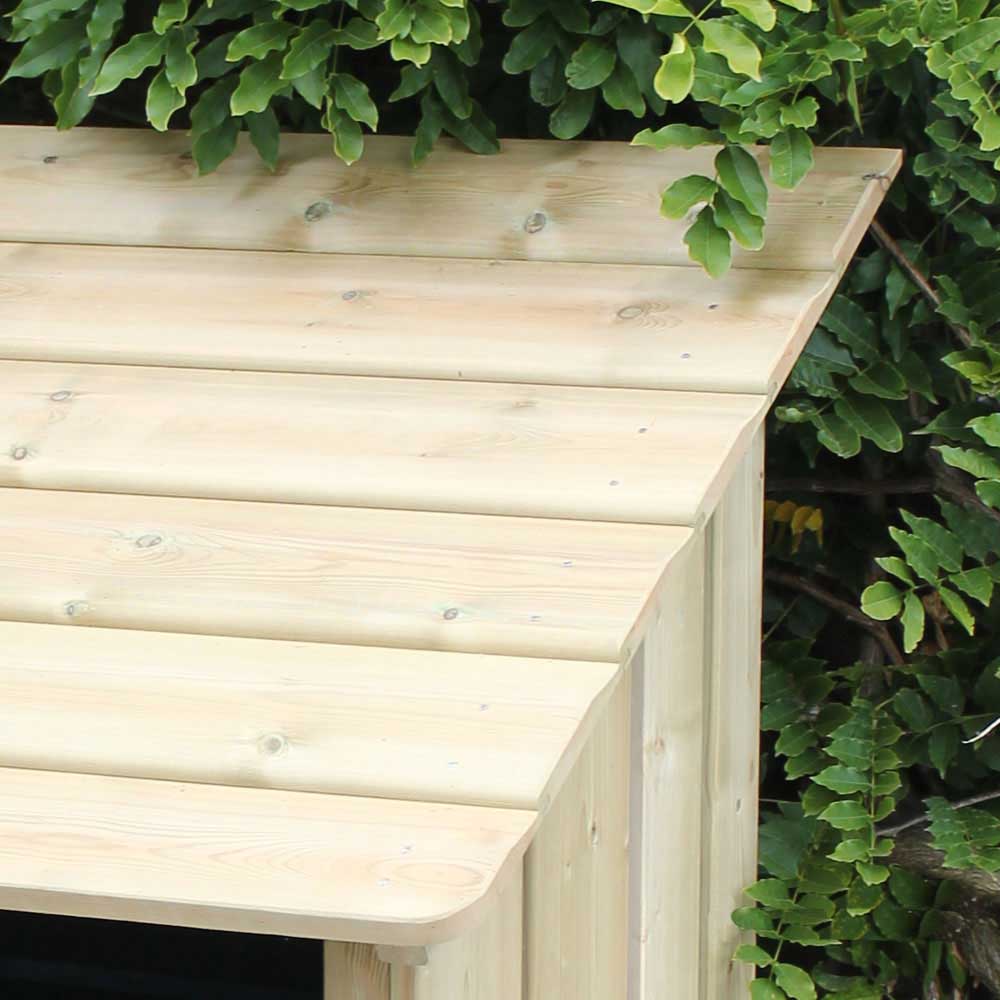 Little Okeford Log & Recycling Box Store
The Little Okeford Log and Recycling Box Store. Small wooden outdoor storage, can be used for logs or as a back door garden store. Includes a shelf.
The Little Okeford can be used for two recycling boxes (max box size: 60cm wide x 50cm deep x 38cm high); for half recycling, half logs, or by removing the shelf, all for log storage.
Perfect for ready-use logs near your barbecue or chiminea on a summer's day - remember a log store isn't just for winter! This is a multipurpose wooden outdoor storage solution.
There are so many other uses just outside the back door or in the garden for this compact garden store - it can be used for everything from boots to recycling boxes.
Thick 21mm pressure-treated timber is used for all panels with 2cm spacing between the boards for ventilation allowing logs to dry out and prevent dampness.
Delivered flat-packed for self-assembly, only 5 panels to screw together - easy-peasy!
External Dimensions: Width: 89cm (3ft) Height: 130cm (4ft 3in); Depth: 60cm (2ft)
Internal Measurements; Width: 70cm; Depth: 50cm
Capacity: 0.35 cu metres
Construction, walls & base: 21mm planed Pressure Treated FSC Redwood boards
Construction, timber roof: 21mm planed tongue & groove Pressure Treated FSC Redwood Shiplap
Frame: 38mm x 50mm pressure treated FSC framing
Fixtures: Stainless Steel Nails; Plated & Painted Decking Screws
Warranty: 15 years against rot & fungal attack
Made in England
Delivery by courier in 3 packages. Current delivery time 4+ weeks.
It would arrive in 5 panels for simple self assembly, with full instructions and all fixings.
Perfect storage.
Ordered the Little Okeford log and Recycling Box Store to place just outside my back door tucked to the side. It's perfect, my recycling box is now out of sight but still easy access and the bottom has sufficient room for excess logs.
Well made, very sturdy and straight away I can tell it'll last for years to come.
Very easy to assemble with clear photo instructions and excellent quality screws.
Delivery was speedy and informative.
I'm delighted and would definitely recommend.