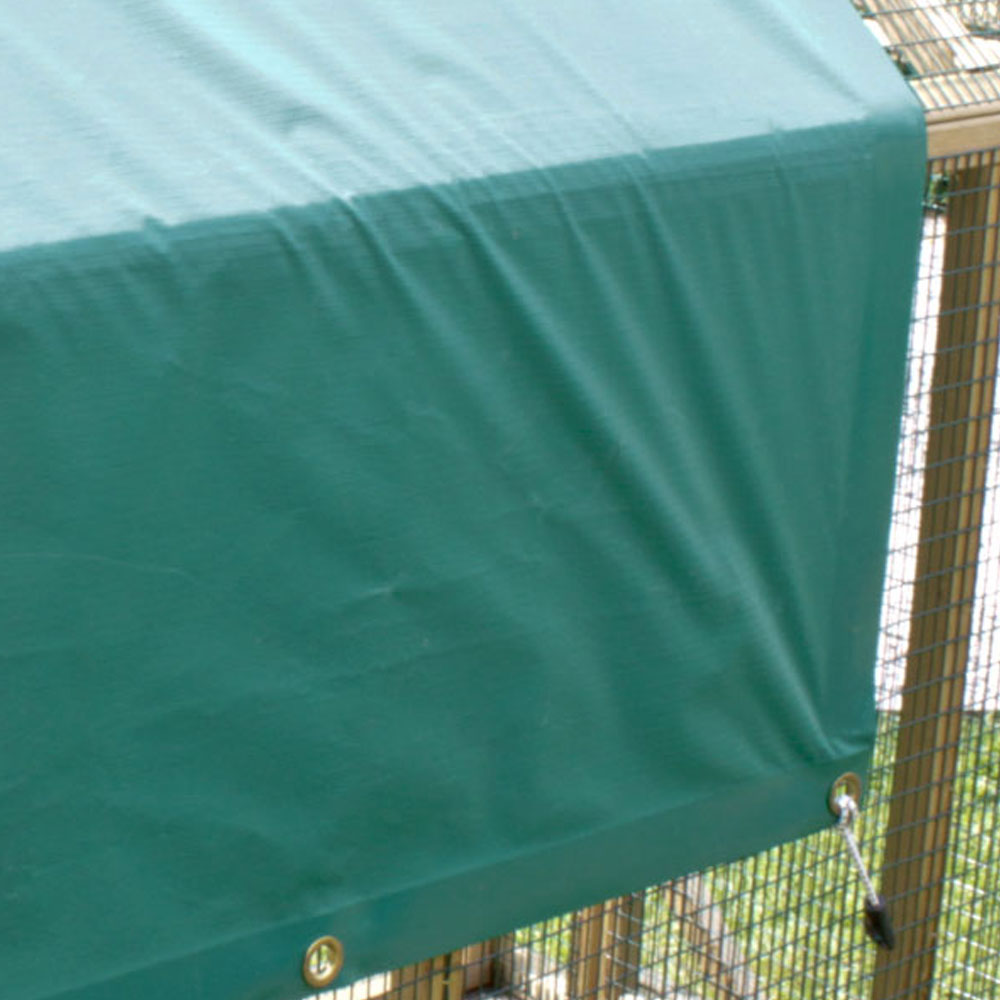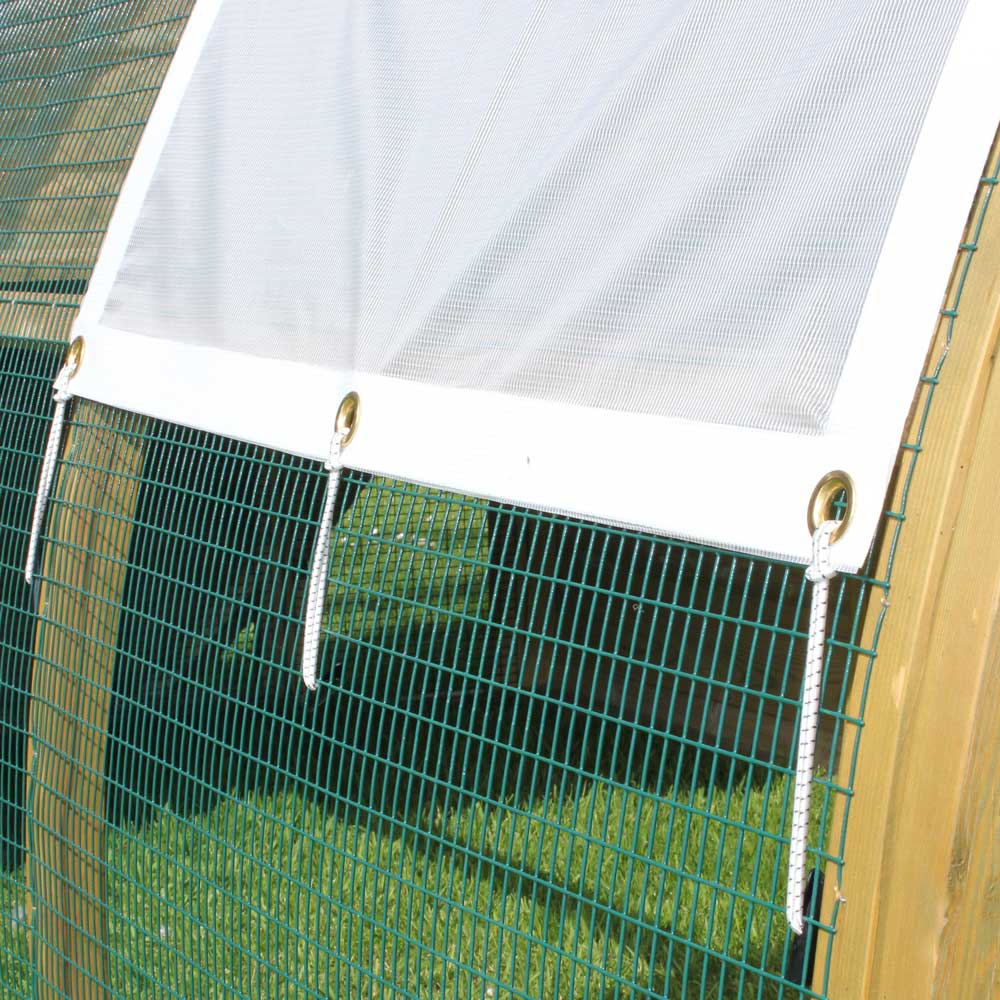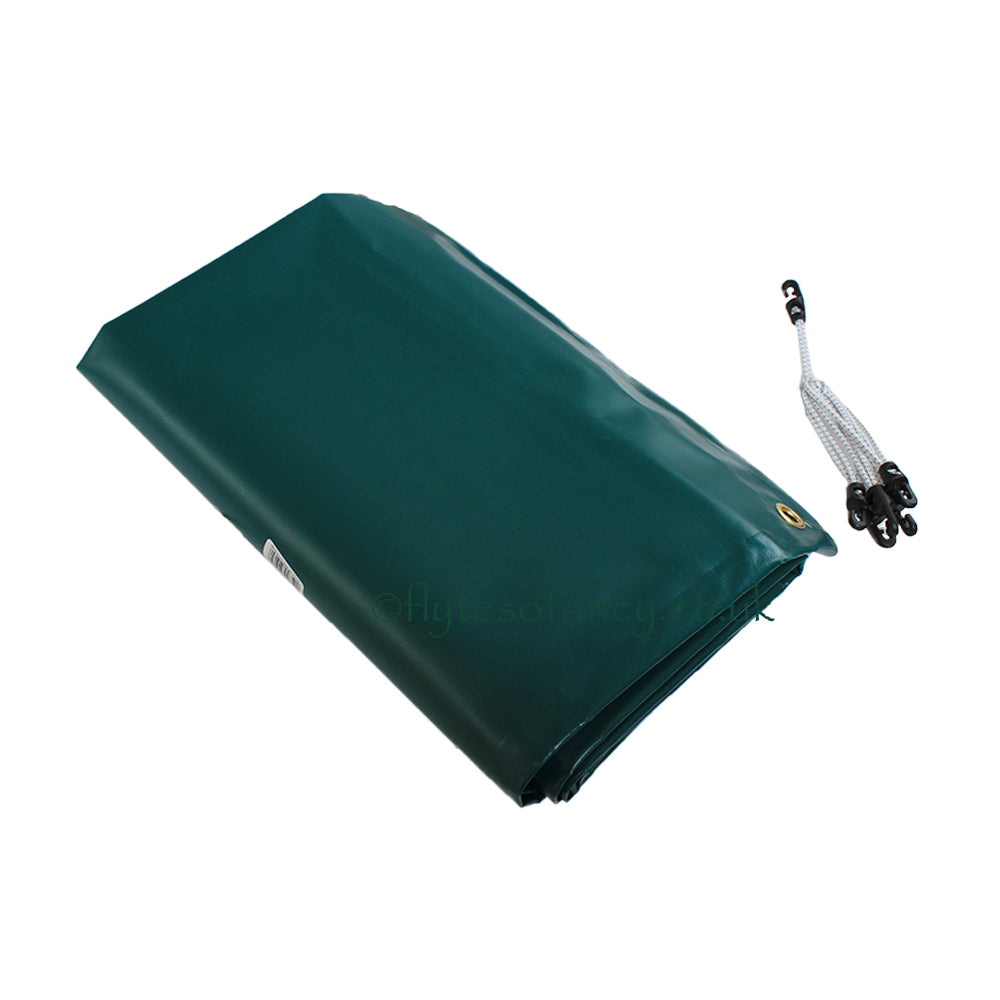 Large Rainshades for Runs and Pens
Large Heavy-Duty Rainshades for Poultry Protection Pens and larger or tall poultry runs. Available in Green or Translucent.
Protect an area of your chicken run with a Rainshade from Flyte so Fancy. This heavy-duty 350gsm tarpaulin sheet will provide shelter and shade for your chickens.
The Large Rainshade is approx 3ft wide by 13ft long so will provide a protected area, depending on how you wish to place it, to keep your run dry and shaded. A Raincover for all seasons!
They will protect from the weather equally well to maintain a dry area underneath. However, the Translucent will allow more light in whilst Green will provide a solid well-shaded area.
Your chickens need a good amount of sunlight in order to absorb Vitamin D and assimilate Calcium for their eggshells. They also like a shaded area to sit at times so we don't advise making their whole run area too dark.
Rainshades © Flyte so Fancy.
The Large size comes with 8 short Elasticated Hook Bungees (more elasticated bungees available separately if needed) to securely anchor it onto the wire mesh.
Large Size is: 94cm wide x 400cm long (3ft x 13ft). Large Rainshades have 3 brass eyelets on each short end and a further 4 eyelets along the long side, 14 in total (for use as, and if, required).
Made of 350gsm Heavy-duty PVC in either a white translucent or a solid green colour.
Standard delivery via courier is next working day to most mainland UK destinations for orders placed before 2pm (excl. weekends and bank holidays).
Large Rainshades for Runs and Pens
great customer service, called for advice a couple of times and very happy to help. Have now ordered a few times and will continue to do so. easy to assemble and gives plenty of shade and rain cover
Large Rainshades for Runs and Pens
Friendliness of telephone contact and delivery personnel Very good but the descriptors for construction lacked certain precise details ie if you did not get certain sections exactly the right way around it caused real problems. For example, the instruction about joining the side panels to the end sections were very clear and emphasised effectively, this could have been replicated elsewhere
Large Rainshades for Runs and Pens
Incredible service. Always helpful on the phone. Full of knowledge and problem solving. They made an extension for my chicken house that not only fitted perfectly but looked stunning too. Highly recommend the whole team. A very big thank you. Extension to chicken house fitted perfectly. Easy to install with simple instructions. Excellent
Thank you so much for your lovely feedback Gay, it is much appreciated.
Large Rainshades for Runs and Pens
The ordering process was straight forward and there was excellent communication regarding delivery arrangements. Products were also packaged very well. This company provides a personal touch and really do care about their customers Excellent option for the poultry run if you want flexibility rather than a permanent roof.
Large Rainshades for Runs and Pens
Always prompt to send out orders Good quality strong rainshade