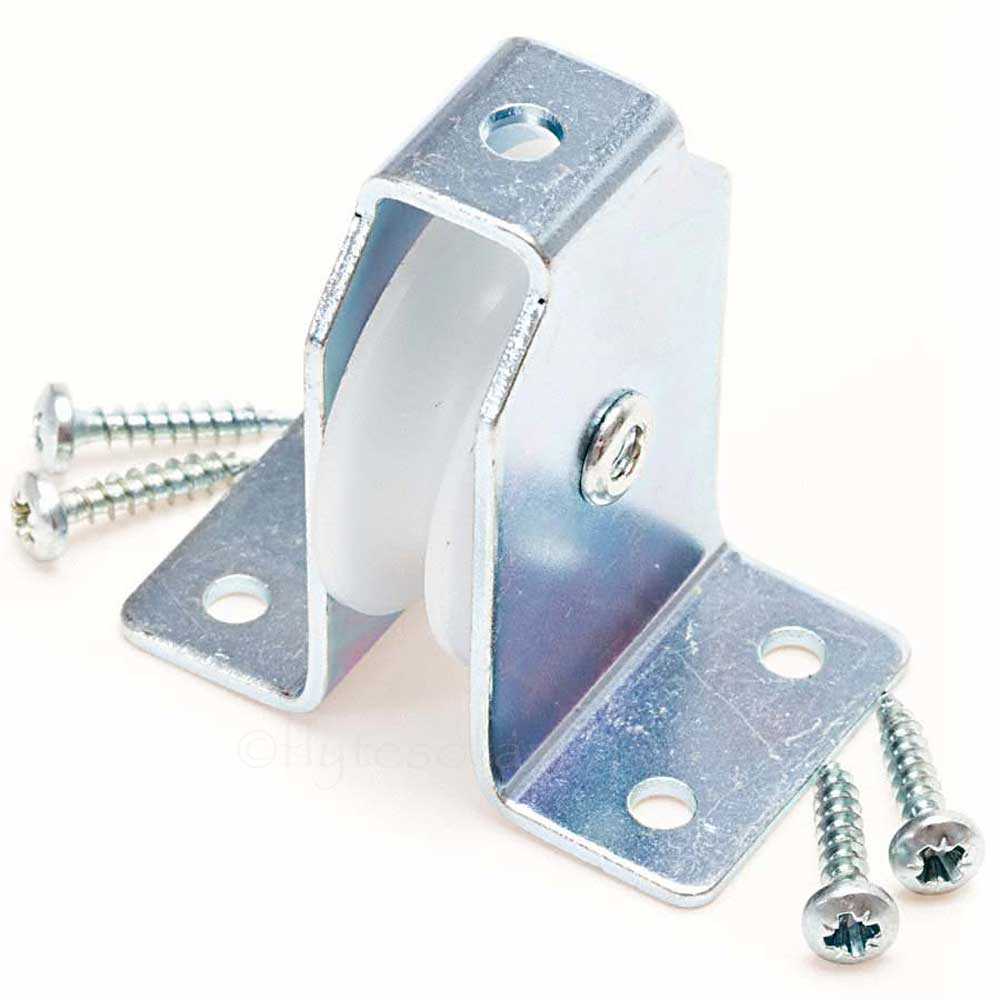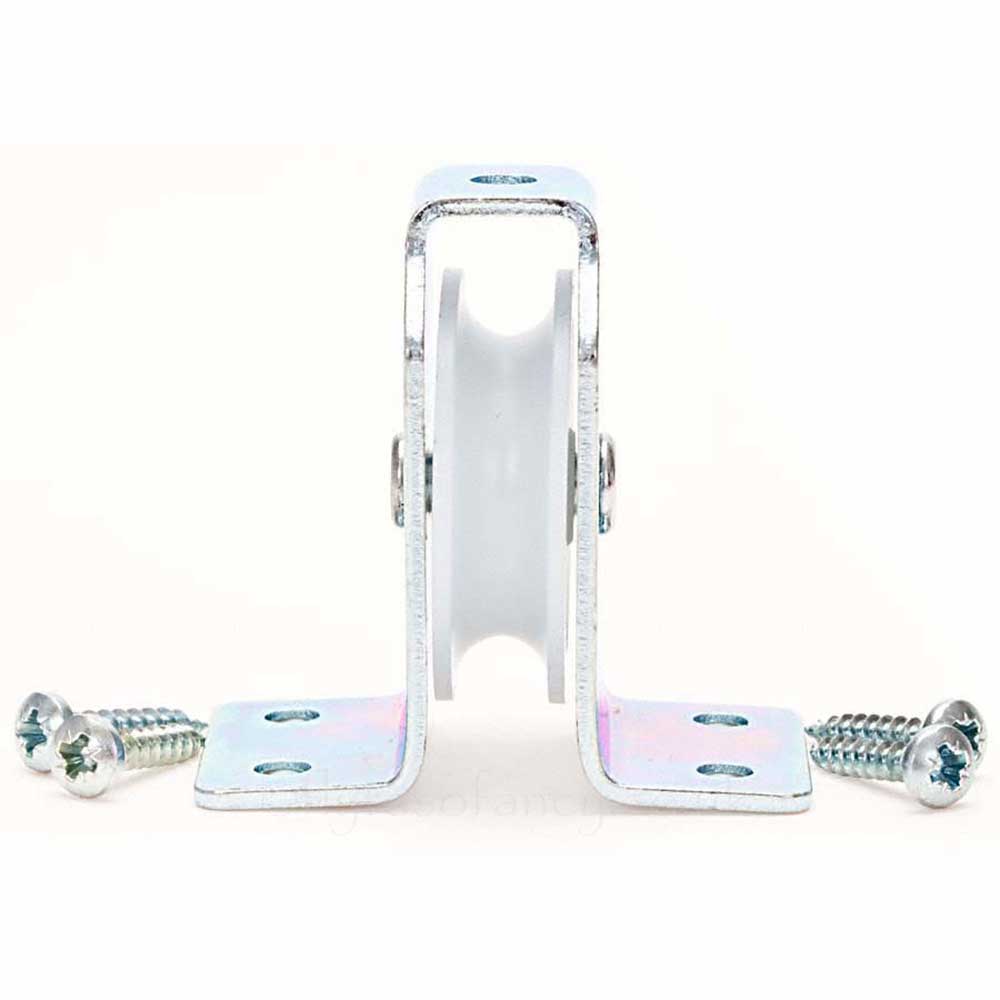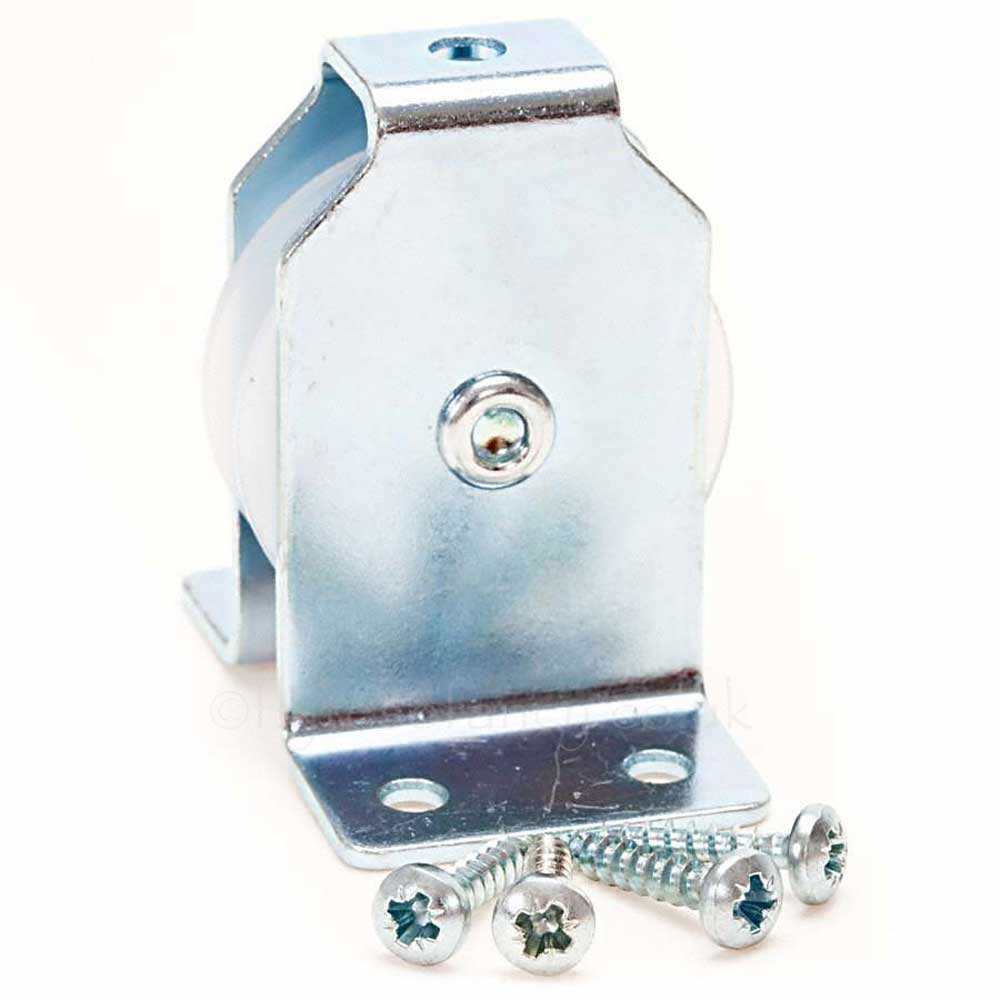 Large Pulley for Auto Pop-hole Door Opener
Large Pulley for use with the VSB and VSD Door Openers.
Metal mounted plastic pulley at 90 degree angle for guiding the cord of VSB/VSD units when not being mounted on a flat surface.
The large pulley is placed at right angles to the house wall and is used for very large doors to give extra leverage or, where the cord needs to be held away from the house and perhaps changes direction through 180 degrees or to overcome an obstacle.
Aids the placement of the VSB/VSD for non-vertical pop-hole doors, or where there is not enough space above the pop-hole to attach the VSB directly above the door.
Extends 55mm. Bracket is 54mm wide x 43mm high.
Price is per pulley, comes with mounting screws.
Standard delivery via courier is next working day to most mainland UK destinations for orders placed before 2pm (excl. weekends and bank holidays).
Large Pulley for Auto Pop-hole Door Opener
I ordered a replacement Automatic Pop-hole Opener because I thought the one I bought from Flyte so Fancy several years ago had worn itself out. The order arrive next day. However, when I went to fit it, I discovered the problem was that the line had worn away the machine was working perfectly. "Felt stupid". Emailed FsF and returned the purchase. Refund was provided with alacrity. I was delighted but amazed as I had been in error. A wonderful company I always find reliable, speedy and honest.
Large Pulley for Auto Pop-hole Door Opener
Excellent products and great service as usual - always innovating on products
Large Pulley for Auto Pop-hole Door Opener
Very fast despatch. Great communication and very helpful.
Large Pulley for Auto Pop-hole Door Opener
Fast delivery, good service
Large Pulley for Auto Pop-hole Door Opener
Excellent service. Thank you