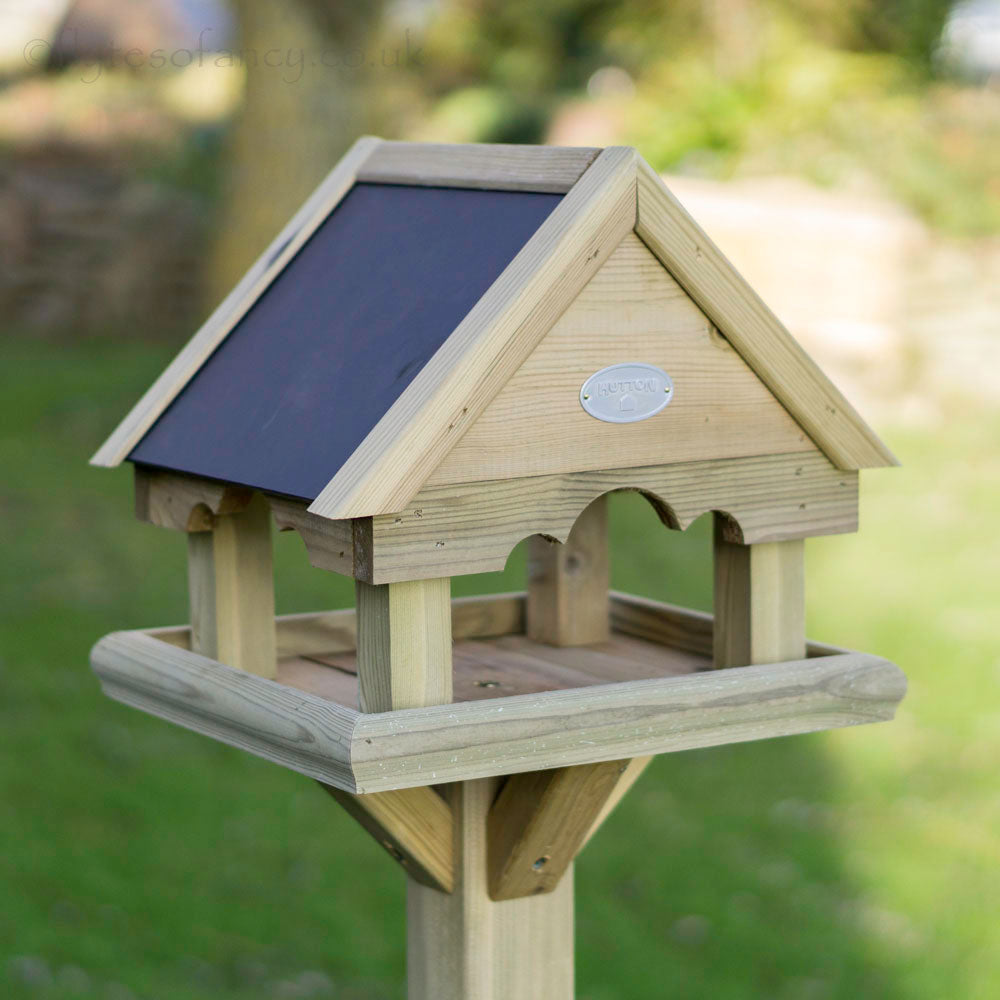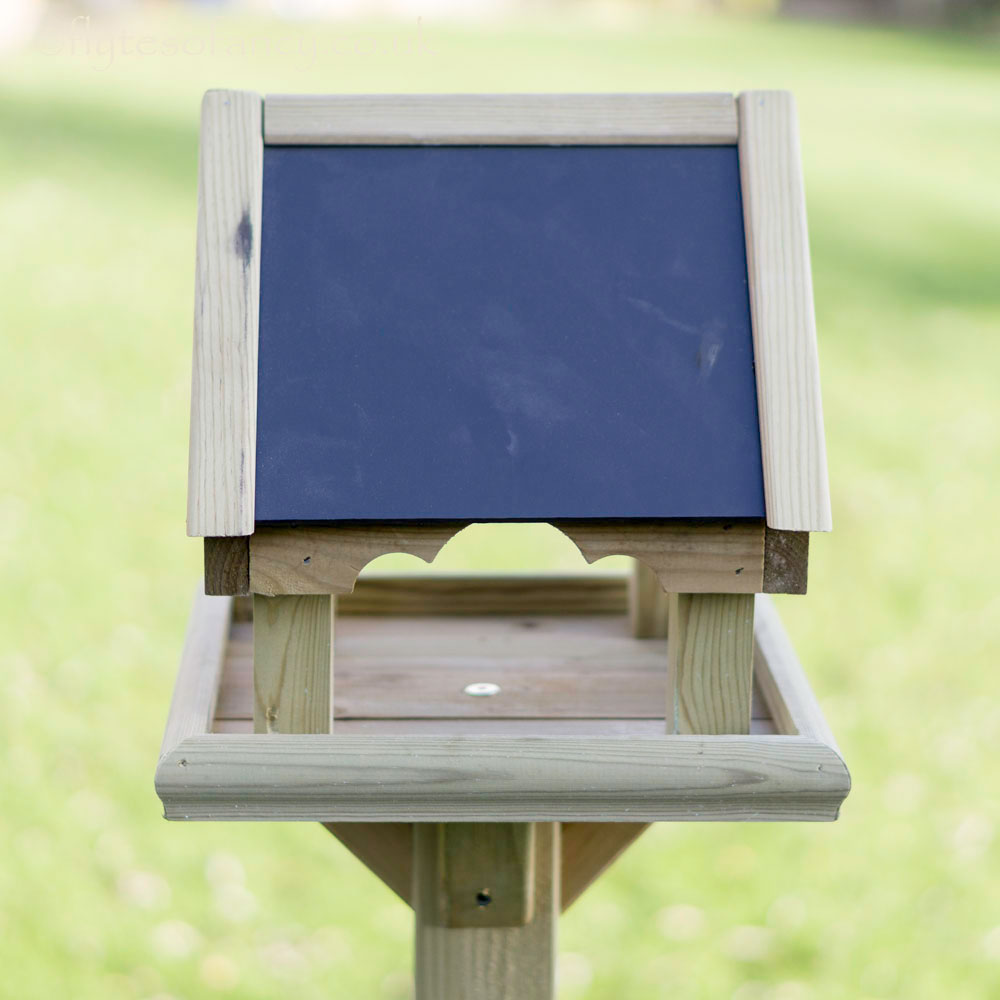 Huttons Ascot Wooden Bird Table
The Ascot Bird Table, made in the UK by Huttons.
This simple, tiled roof, wooden bird table will look lovely in your garden, attract many different species of garden birds, and last for many years.
The Ascot Bird Table is made in England with European sustainable FSC approved, pressure treated softwood, with a grey slate tile effect roof.
All Huttons bird tables are made of pressure treated timber for longevity, they therefore carry a 15 year 'Treat-Right' manufacturers guarantee against rot.
Measures overall externally: Table is 36cm x 31cm overall, the base stand is 80cm square, and stands overall 152cm high.
Delivered via courier in two packages, the base needs some self assembly (screws included) whilst the top is just bolted in place.
Standard delivery via courier is next working day to most mainland UK destinations for orders placed before 2pm (excl. weekends and bank holidays).
Huttons Ascot Wooden Bird Table
they are comfortable sandals but the only thing that happened was that one of the buckles snapped so I had some buckles took off an old pair and now they are ok. absolutely brilliant just need birds but got two brave robins
Thank you for taking time to give us feedback, however, I am sorry but I am a bit confused by your feedback (mentioning sandals) and think there must be a mistake - we dont sell footwear at all, and your purchase from us was a bird table (which you have reviewed separately).
Huttons Ascot Wooden Bird Table
I've had an excellent customer experience with Flyte So Fancy. After receiving a damaged item they acted swiftly to send me a replacement. I'd not hesitate to buy from them again. Lovely item, seems to be good quality which is what I wanted.
Huttons Ascot Wooden Bird Table
Very pleased with the bird table, well packed, fast delivery, excellent service.
Thank you Looks lovely, very well made, quality materials, and sturdy.