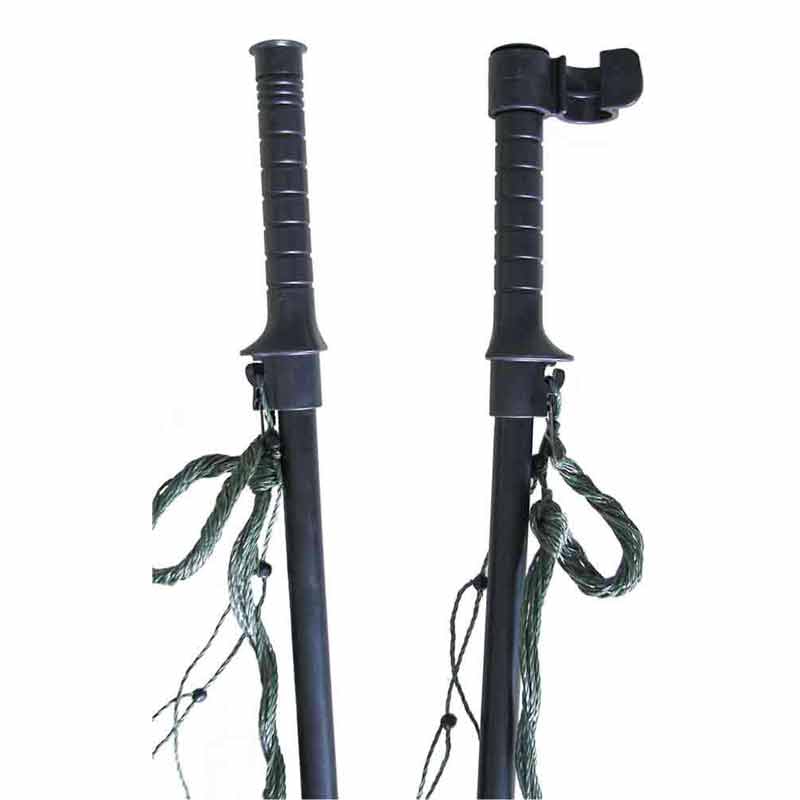 Hotline Hot-Gate for Poultry Netting
Hotline Green Hot-Gate for Poultry Netting. Suitable to add to any Hotline Standard Netting system for easy access to your poultry pen.
The Hot-Gate is a stand-alone netting gate system that can easily be incorporated into any existing Hotline Poultry Netting.
It is 1.25m wide and ties in between the end of the netting and replaces the other side with a ground-docking socket which is then anchored to the ground with the pegs of the new gate post.
The gateway includes two strong 19mm posts, one of which is double pronged for rigidity, and also the gate handles on the top of the posts. These simply push together to lock.
Standard delivery via courier is next working day to most mainland UK destinations for orders placed before 2pm (excl. weekends and bank holidays).
Hotline Hot-Gate for Poultry Netting
Arrived quickly and works well I was very pleased with the result
Hotline Hot-Gate for Poultry Netting
We have been purchasing various items from Flyte So Fancy for some time now. Everything is of first class quality, deliveries are fast, help and assistance when required is freely given. Anne and Phill are clearly devoted and have taken pride in their business that has brushed off onto their staff.
We have just taken delivery of a bespoke Gypsy Daydream Hen House that oozes quality,initially one could think it's a lot of money to keep chickens in but the workmanship is fault less.This company can only be described as a pleasure to deal with where the customer is valued.
We are moving and re doing our rabbit and chicken runs so our hen house has pride of place at the front of our property, photos will follow when completed.
Just hope they never retire!!! Everything as described and does the job.
Thank you so much for your kind words and we are really happy to hear you are pleased, that makes our day!
Hotline Hot-Gate for Poultry Netting
Excellent service, product was easy to install and has made my life a lot easier not having to do the high jump every day!! Great piece of kit don't know how I managed without it.
Hotline Hot-Gate for Poultry Netting
L'equipe de Flysofancy était vraiment très disponible pour m'aider à concevoir le système de clôture qui est arrivé en deux jours en France. Je suis très contente avec les produits.
The Flyteso fancy team were tremendously helpful with the conception of my electric fencing scheme and my command arrived in two days to France. I am very pleased with the products. It seems to work well and the foot plate etc is stable. It would have been helpful if it had been a more rigid gate structure
Hotline Hot-Gate for Poultry Netting
Excellent communication and a very friendly, prompt service. Would definitely buy from these guys again! Very impressed! Quality product that easily meets all our requirements and was simple and easy to install.