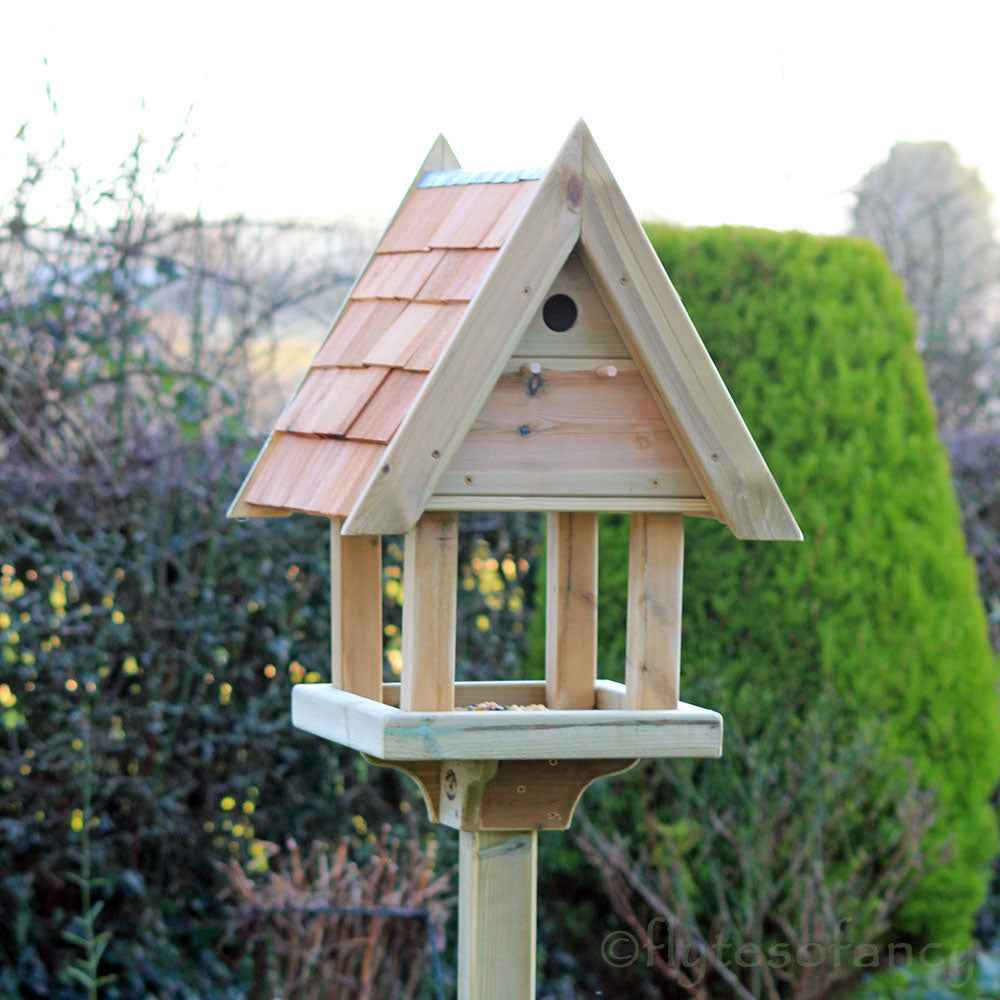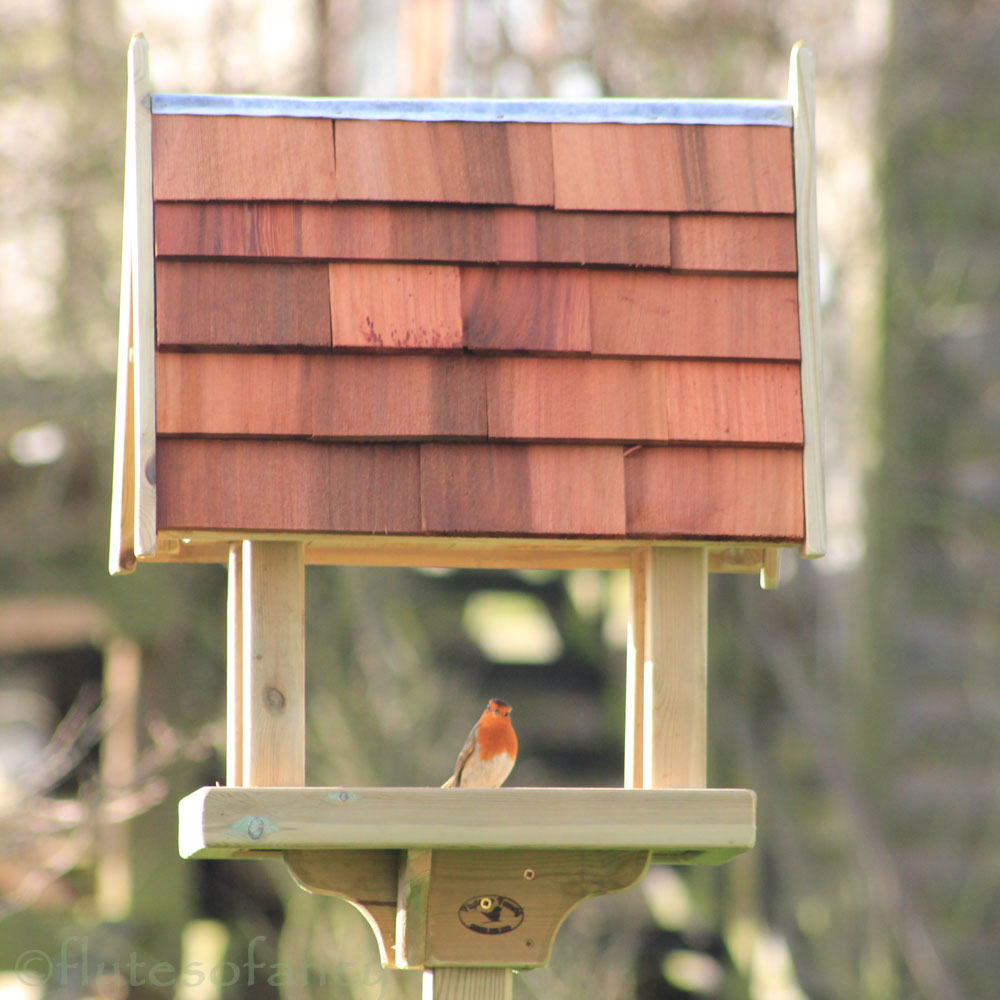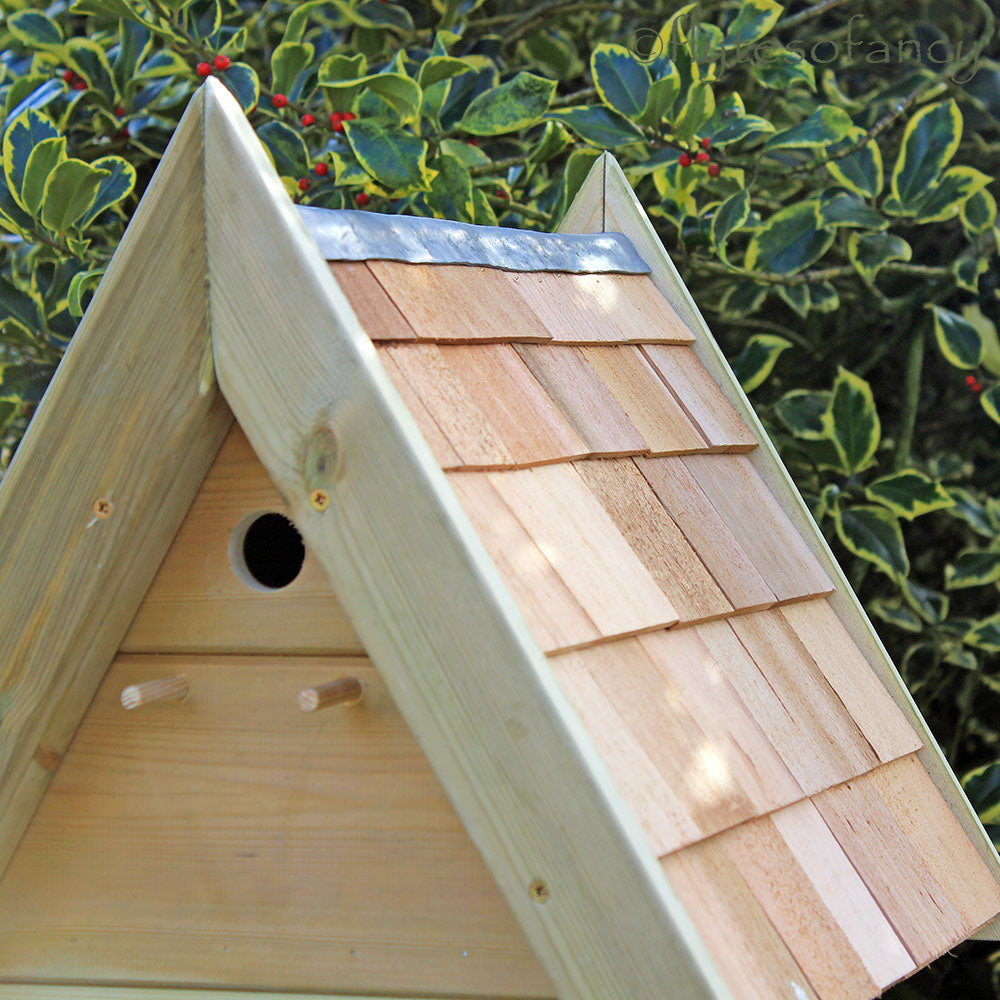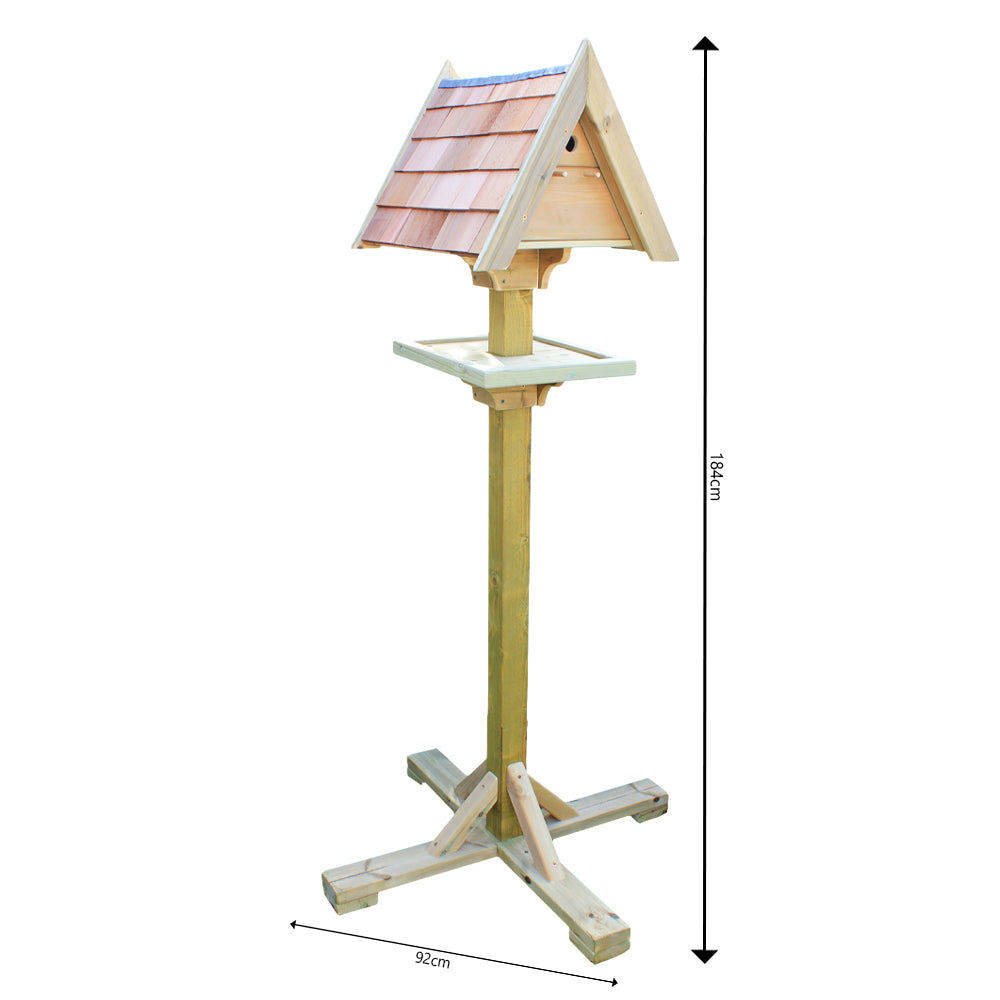 Hornbeam-Four Bird Table with Shingle Roof
The Hornbeam-Four Bird Table. Made in Dorset by Flyte so Fancy. A large robust table, built to last.
A substantial, chunky, Bird Table built for long life outdoors in all weathers. At over 6ft tall overall, it will add quite a feature and help create a busy bird feeding station for a range of wild birds, including Robins, Blackbirds, Doves and Thrushes so they can feed in safety.
The Hornbeam-Four has a rustic style Cedar Shingle Roof. Built into the roof is a bird nesting box, and there are two little perches on each side.
Natural Red Cedar Shingle Tiles finish the Apex Roof, which is topped with a lead strip for added elegance. For longevity, double plated screws are used throughout.
Although a nesting box above an active bird table may not suit all garden birds, we have found that community birds like sparrows are happy to use it.
The table height means that a range of table-feeding birds can feed safely. It is large enough to hang some tube feeders for other species - makes an all-in-one Bird Feeding Station!
The Hornbeam-Four has four slim legs on each corner supporting the roof. The table itself is mounted onto a 3-inch square post. At its base, it has four braced cross-feet for stability.
This large wooden Bird Table, is made in Dorset using FSC Certified, Pressure Treated, Scandinavian Redwood and built, for longevity, using double plated screws are used throughout.
For the roof, Red Cedar Shingle Tiles on a 9mm exterior grade plywood base. Capped with a lead apex trim.
Dimensions: Base/Feet: 92cm x 92cm; Roof: 54cm x 47cm max; 184cm High. Table itself is 35cm x 43cm. Weight approx. 25kg.
The Hornbeam will be delivered via courier in two parts, the tabletop and the post. Some small self-assembly is required.
Please allow up to 3 working days for delivery.
Thank you Kathryn, glad you like it!