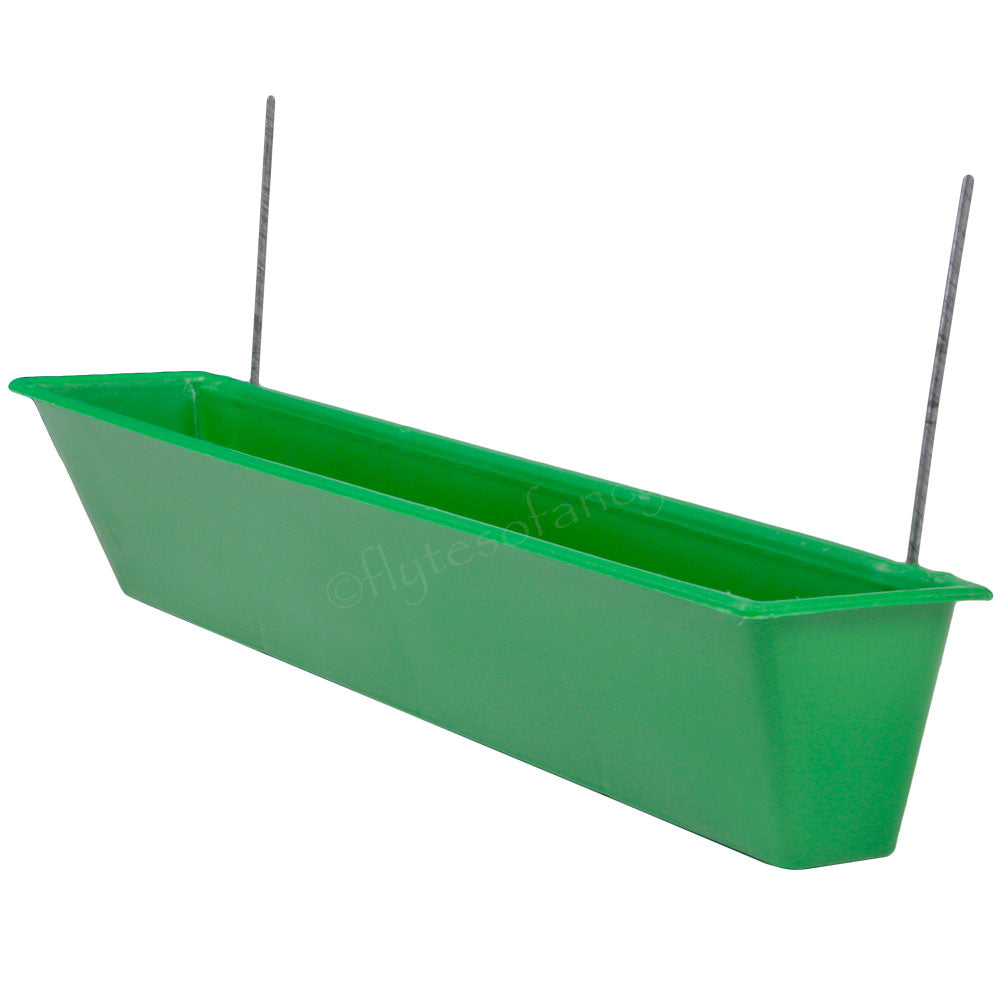 Hook on Plastic Feeder Trough for Cages
Small Cage Mounted Feeding Trough for hanging on wire mesh runs and cages.
Simple Green plastic feed trough for poultry and small birds or animals. Just bend the metal rods as required for your cage or run.
Galvanised metal rods will create the hooks which you can bend to make the right size and length for your run. The trough is UV stable green plastic.
Dimensions: 34cm wide x 7cm (max) deep x 6cm high.
Standard delivery via courier is next working day to most mainland UK destinations for orders placed before 2pm (excl. weekends and bank holidays).
Great addition to keeping run clean
Had a hen turn up with 10 chicks, with 100's of crows on the prowl, we housed the hen and her chicks in a house and run, the trough feeders are great for keeping chick crumb off the floor, keeping the run cleaner and saving crumb from being wasted. Would recommend.
Hook on trough
So pleased with this , usually my hens tip their grit all over the floor and stomp on it , now with this feeder they can't . Brilliant and excellent value for money.
Hook on Plastic Feeder Trough for Cages
Just what I have been looking for, and such a good price. Thank you for such a excellent service
Hook on Plastic Feeder Trough for Cages
good advice, fast dispatch and great packing I use it as alternative drinking station