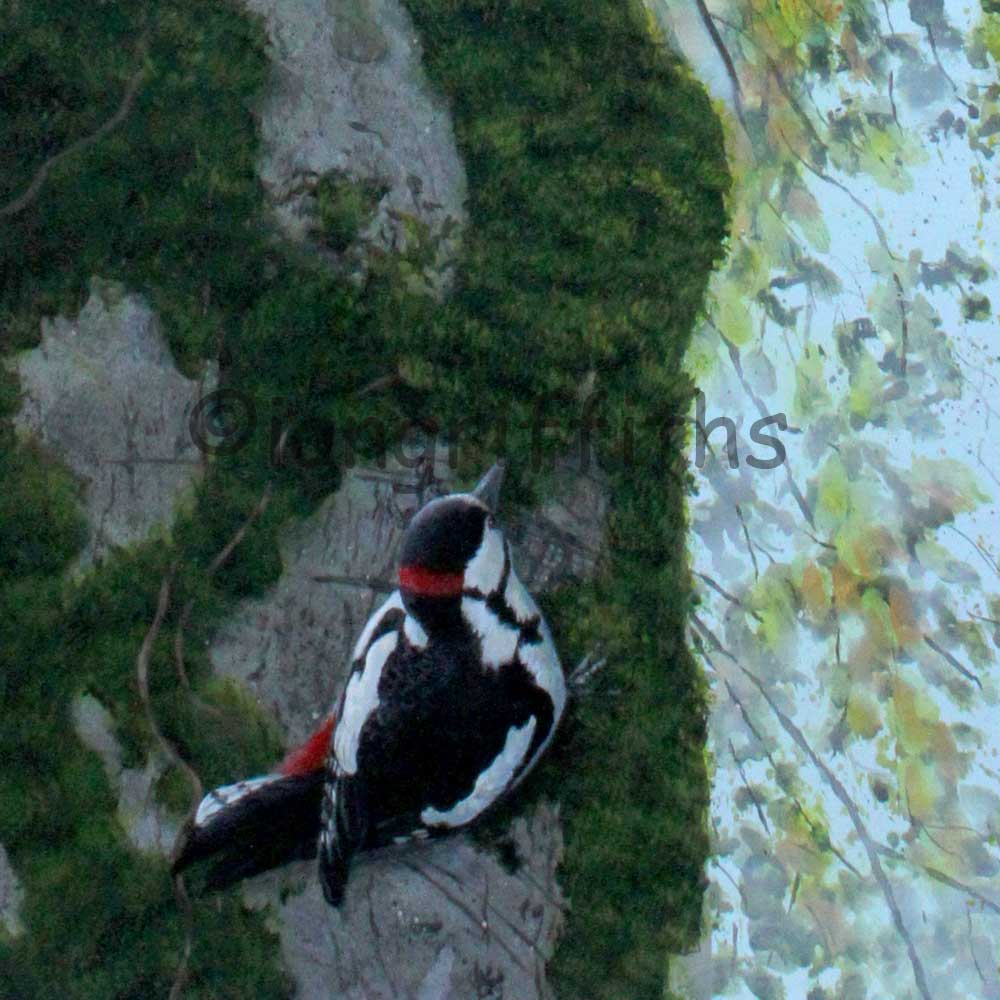 Great Spotted Woodpecker Print
Great Spotted Woodpecker Print by renowned wildlife artist Ian Griffiths.
Collection: Art by Griff
Artist: Ian Griffiths
Size: 5 in x 5 in (13cm sq.) print in an 8 in sq white mount
Made in: Helston, Cornwall
This incredibly detailed painting has been reproduced as a 5-inch square print presented in an 8-inch mount ready for framing.
Using his unique style and perception of wildlife Ian has beautifully captured the vibrant markings of this Great Spotted Woodpecker. Flashes of white and red catch the eye as he works his way around the tree bark.
Most likely to be seen on the side of a tree trunk, you are probably going to hear the rhythm of its bill before seeing its colourful red flashes. A great fan of bird tables and especially peanut feeders, this bird can be seen all year round, in most areas except the very north of Scotland.
Standard delivery via courier is next working day to most mainland UK destinations for orders placed before 2pm (excl. weekends and bank holidays).