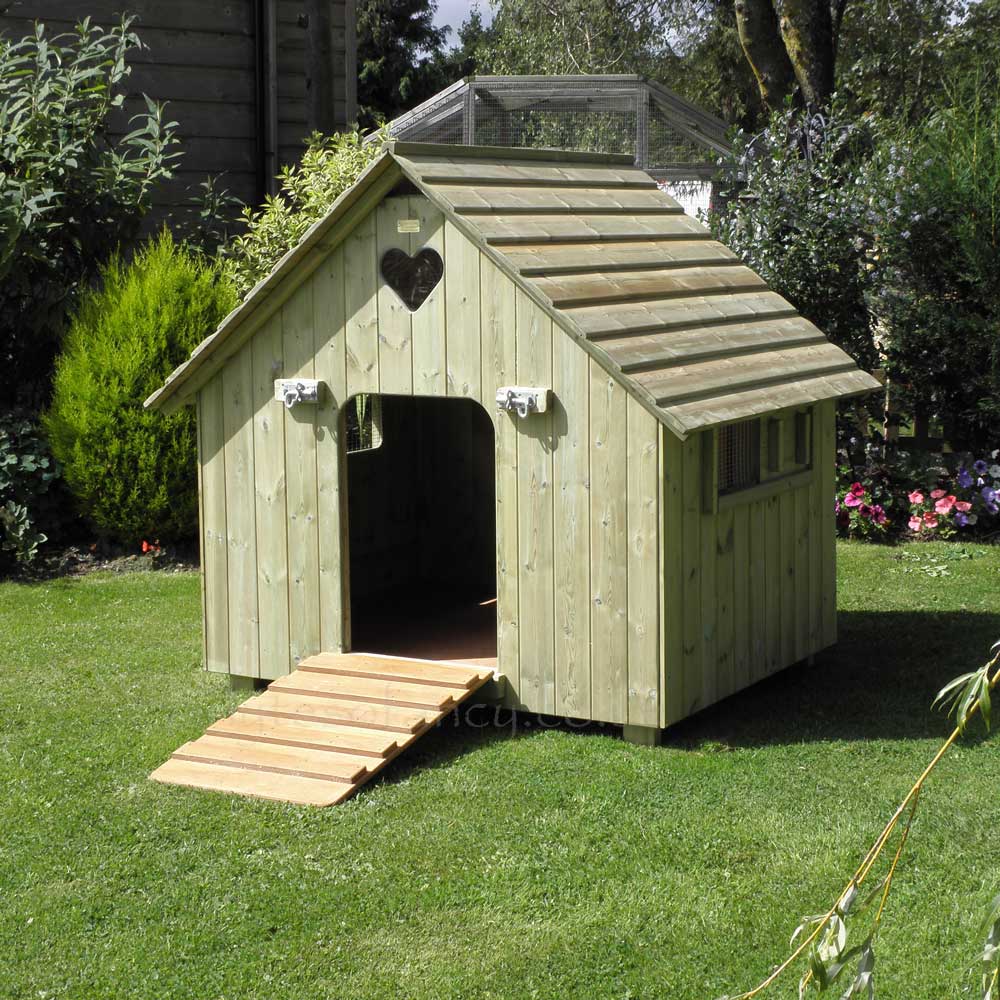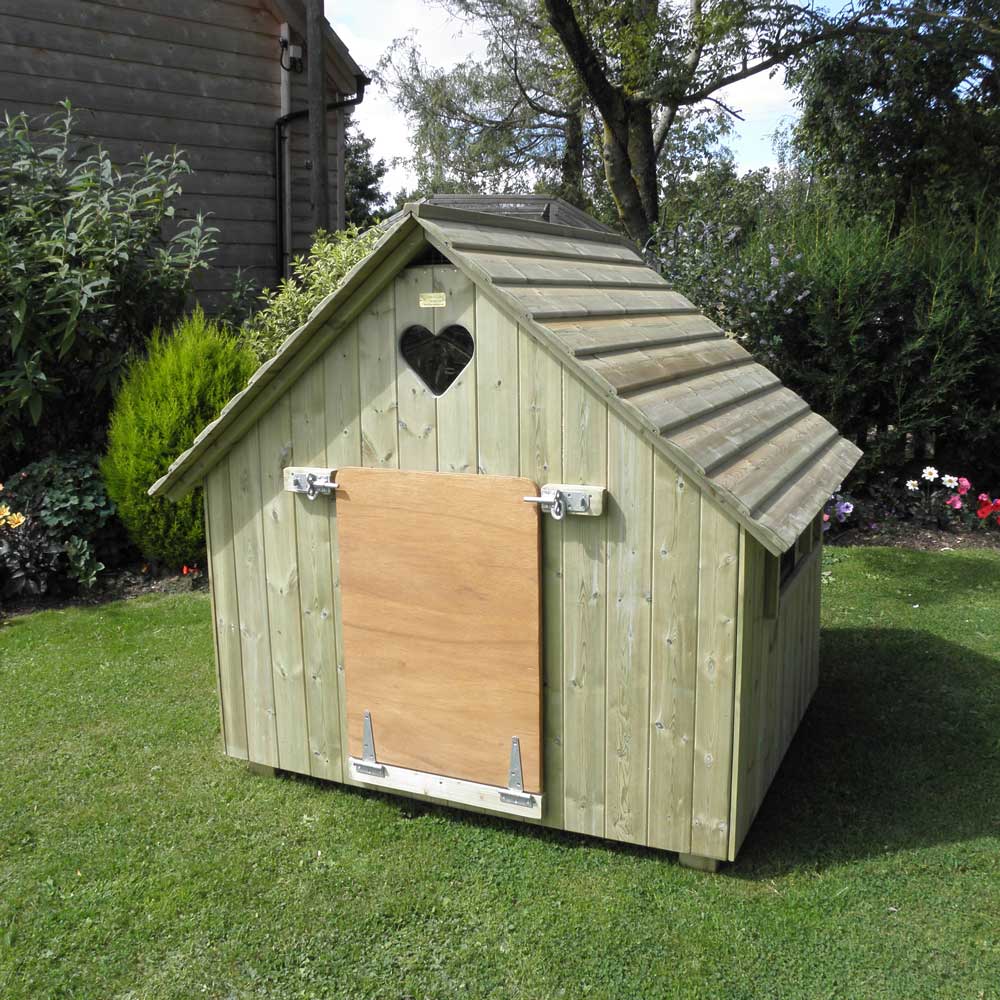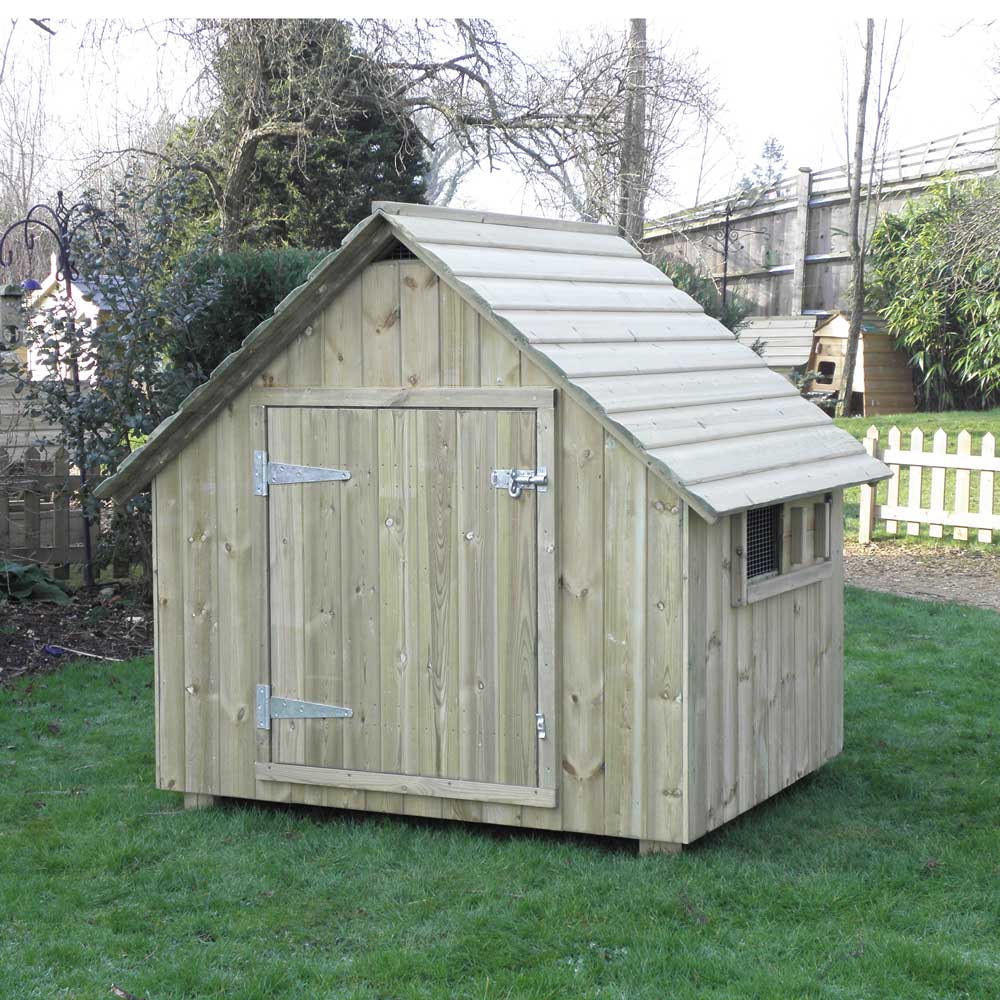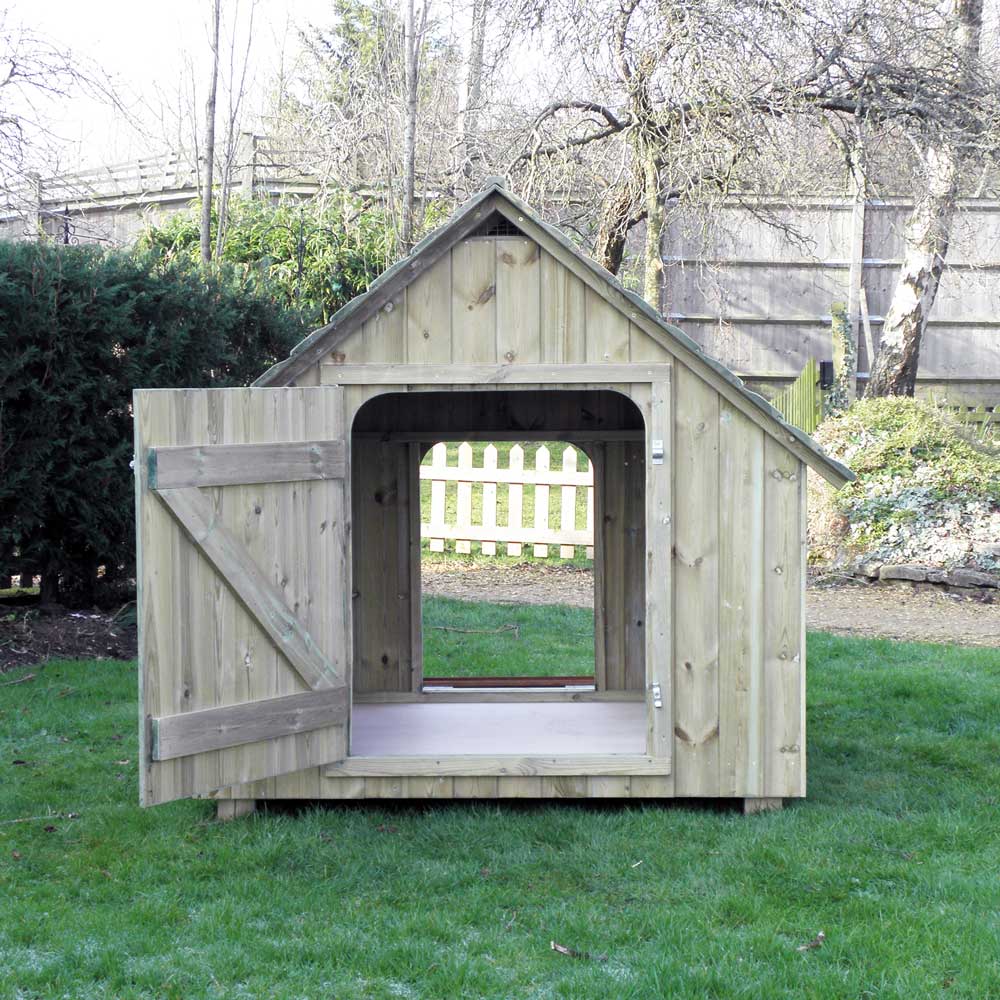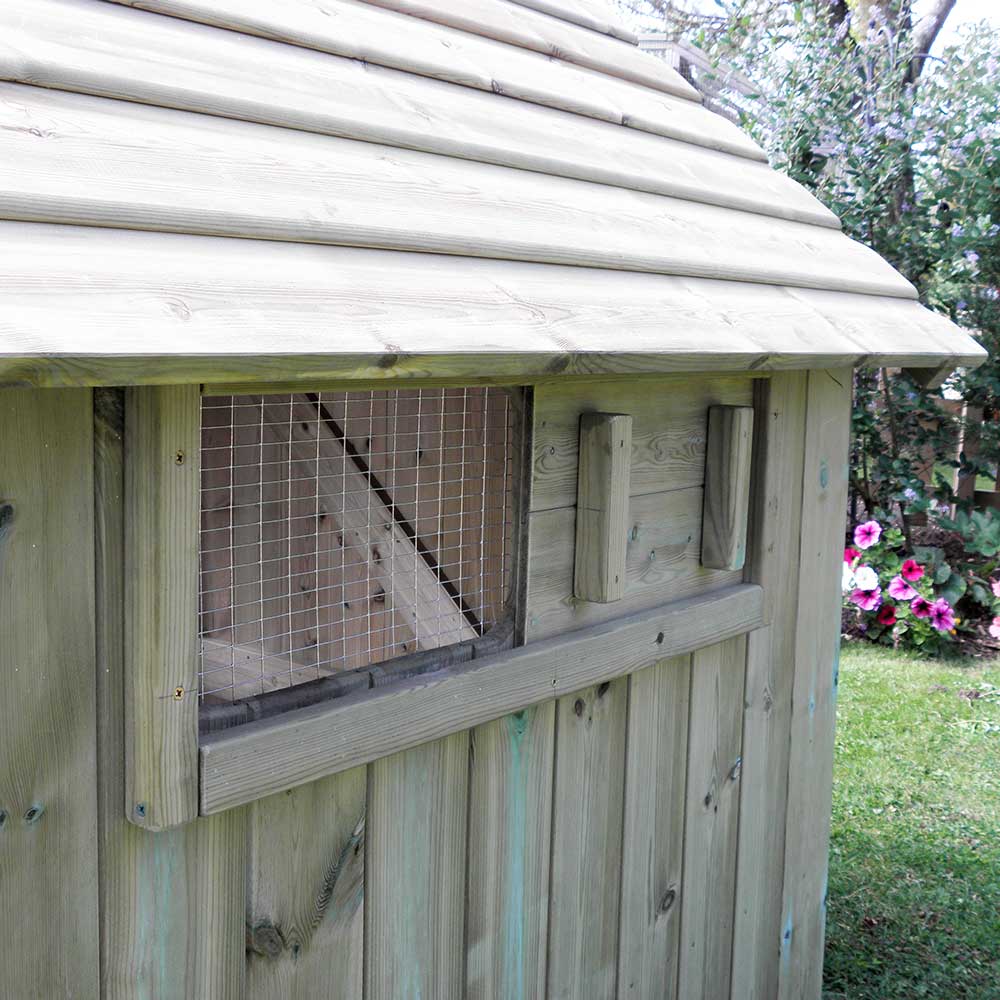 Goosey-Loosey Goose House
Goosey-Loosey Goose House. Suitable for up to 8 Geese or 12 Ducks (depending on size).
Very large Duck House - Designed and made in Dorset by Flyte so Fancy using thick pressure treated timber.
This Goose or Duck House is very spacious inside with a very large ramp and door, made especially for waddlers.
The Goosey-Loosey House will house approx. 6-8 Geese or over a dozen ducks. It has a large front door with a shallow ramp for the Geese which can be closed securely with two bolts, and has an access door at the back for cleaning.
It also has a meshed ventilation window on each side - waterfowl need lots of ventilation - and our 'trademark' heart window on the front. See details of the timber we use and how to care for it at - About our Housing.
Dimensions
External (incl. roof): 179cm W x 147cm D x 166cm H
Internal: 153cm W x 125cm D x 150cm H (approx. 5ft x 4ft x 5ft)
Pop-hole size: 53cm W x 76cm H
Construction
All timber is from sustainable resources, FSC Certified, Scandinavian Redwood
Sides, back and front: 19mm Pressure Treated Tongue & Groove
Floor: 9mm Exterior Grade Sealed Plywood
Roof: 21mm pressure treated T & G Shiplap
Frame: 38 x 38mm Pressure Treated ease-edged framing
Fixtures: Stainless Steel Nails; Plated & Painted Decking Screws
Fittings: Heavy Duty Galvanised Hinges, Bolts & Catches
Timber Warranty: 15 years against rot & fungal attack (see Warranty conditions)
Handmade in Dorset
Currently approx. 2 week delivery. This House is delivered flat-packed for self-assembly, on a pallet via Palletline carrier.
Exact delivery date will be detailed in a separate confirmation email. The delivery charge starts at £59.00 for mainland England. See our Delivery Information Page.
Goosey-Loosey Goose House
Really pleased with our Goose house, well built and solid. Our geese love it and are very protective of it! Really happy with this Goose house, well built and solid, the geese are protective of it too!
Goosey-Loosey Goose House
Helpful advice and delivery as stated. Lovely house, good quality construction and simple to put together.
Goosey-Loosey Goose House
Superb service. Really beautiful could sleep in there myself!!
Goosey-Loosey Goose House
Knowledgeable and gave great advice
Goosey-Loosey Goose House
Really helpful people who have the customer at the heart of what they do ---sadly lacking with most other organisations!
Products are well made a fit for purpose.