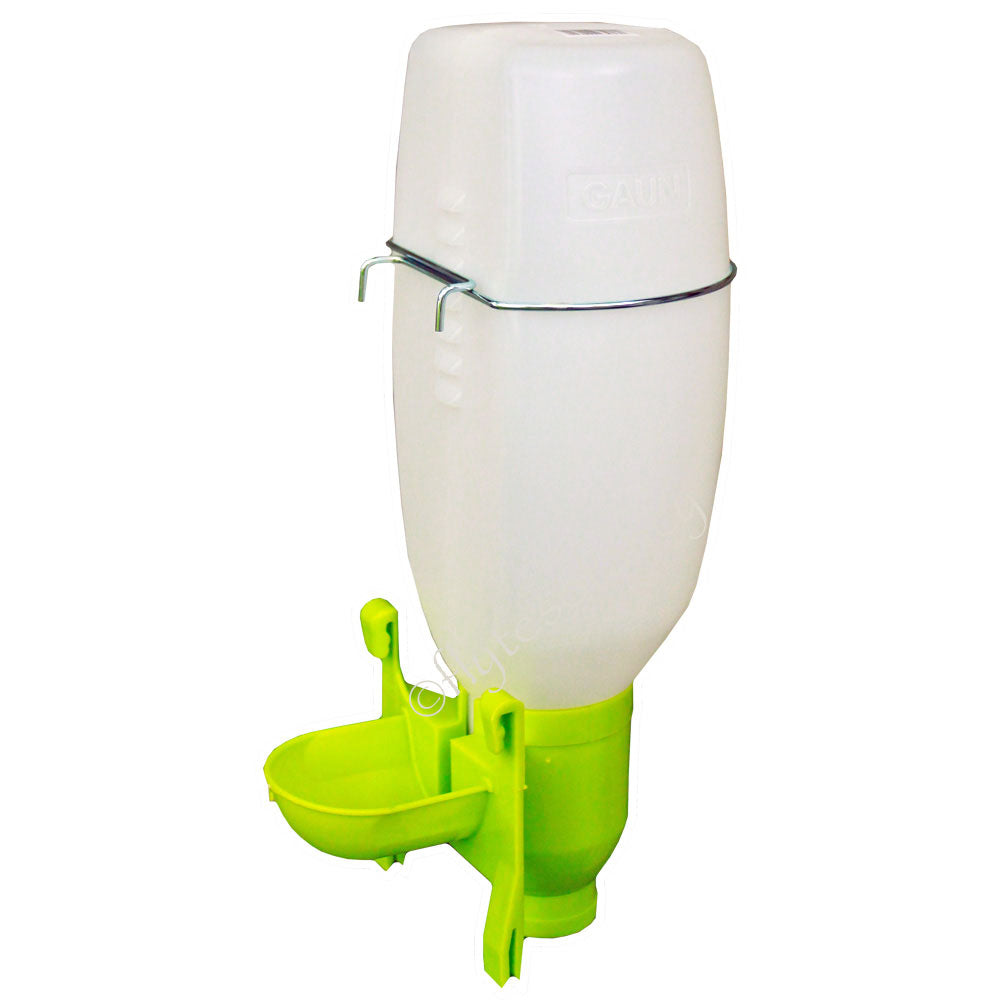 Gaun 3 litre Cage Drinker for Pigeons & Poultry
Cage Mounted 3 Litre Drinker for all kinds of Poultry, Pigeons and Cage Birds. 
Easy-to-use and easy-to-clean plastic drinker for mounting externally on a cage or chicken run with the drinking saucer sitting inside the wire mesh.
Water bottle detaches for filling, leaving the saucer sitting on the cage, then slip the water bottle back into place without having to go inside the run or cage.
Suitable for most rigid wire mesh but the mesh may need to be cut for mounting (shown here mounted on half inch x one inch weldmesh used on all our runs with some strands removed to mount the saucer).
Standard delivery via courier is next working day to most mainland UK destinations for orders placed before 2pm (excl. weekends and bank holidays).