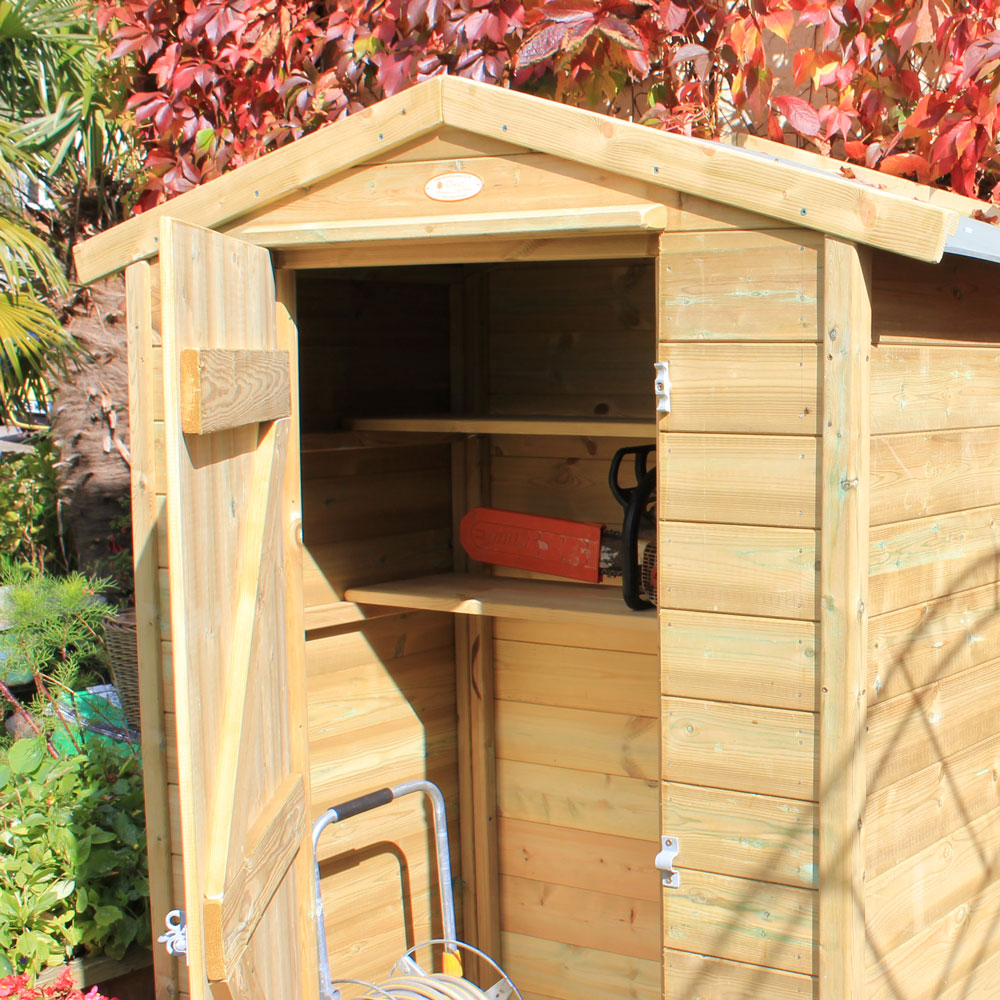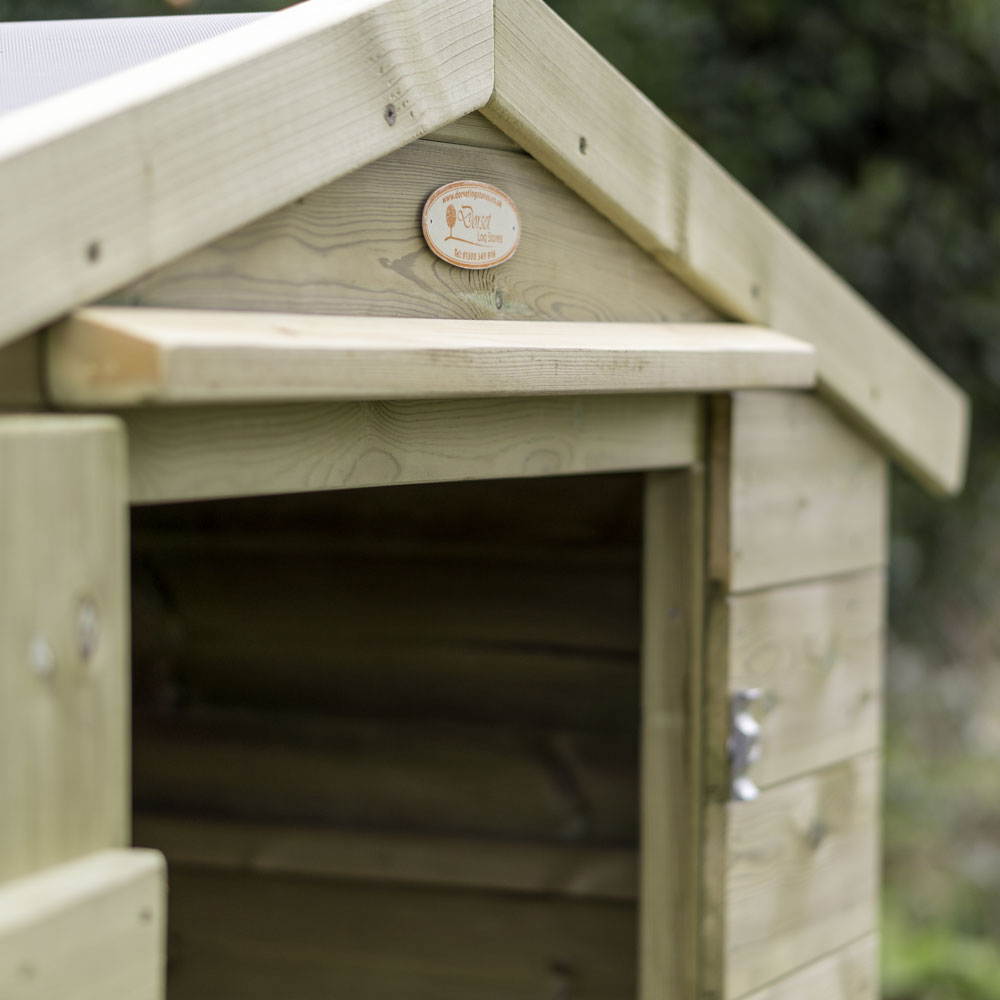 Garden Tool Store with Never-Leak Roof - 4ft wide
The 4ft wide Garden Tool Store has a unique feature - our Never-Leak, No-Maintenance Roof - no need to replace felt; no more leaky corners; no more patching-in to make-do for another year; in fact, no maintenance at all!
* Never-Leak, No-Maintenance, UV stable roof
* 19mm thick pressure treated timbers
* Stainless Steel Nails throughout
* Plated Decking Screws for assembly
* Security screws included
* Two full-width shelves
This Sentry Box Tool Storage Shed is approx. 4ft wide (excl. roof) x 6ft tall and is an excellent, functional answer to so many needs in the garden for tool storage, gardening items, parcel deliveries or just secure storage in a small space.
Comes with two full-width removable internal shelves. Each shelf consists of two boards so you could have one narrow shelf and one wide shelf.
The roof is 9mm thick recycled, and recyclable, UV stable, steel grey, polypropylene.
Fully clad in 19mm thick pressure treated timber, this garden store is built for a long, tough life outdoors. It has a 2ft x 5ft door which can be hung either left hinge or right hinge and comes with a pad-lockable Brenton Bolt.
Dimensions
Maximum External: Body Width: 125cm (4ft 1in); Overall Width: 149cm (4ft 11in) incl. eaves; Height: 188cm (6ft 2in); Body Depth: 78cm (2ft 7in); Overall Depth: 83cm (2ft 9in) overall
Internal: Width: 120cm (3ft 11in); Height: 177cm (5ft 10in) to apex; Depth: 73cm (2ft 5in)
Door aperture: 65cm x 155cm (2ft 2in x 5ft 1in)
Construction*
All timber is from sustainable resources, FSC Certified, Scandinavian Redwood
Walls: 19mm planed Pressure Treated Tongue & Groove
Floor: 21mm planed Pressure Treated boards
Roof: Grey UV-stable Recycled (& Recyclable) 9mm Polypropylene Board
Frame: 38mm x 38mm pressure treated ease-edge framing
Fixtures: Stainless Steel Nails; Plated & Painted Decking Screws
Fittings: Black powder coated
Warranty: 15 years against rot & fungal attack (see Warranty conditions)
Handmade in Dorset
*For the full nitty-gritty of timber types, thicknesses, dimensions and fixings see About our Garden Stores
The Garden Tool Store can arrive ready assembled (with door adjustment needed once placed in its home) or flatpacked for self-assembly.
If selecting to take delivery ready assembled, please consider how you will get the shed off the pallet after delivery (the pallet lorry driver only delivers the pallet, he is not allowed to unpack it). It will need two or more people to carry it to its final place, and note its dimensions for going through gateways/doorways.
Currently 1 - 2 week delivery. Delivered via a Palletline Transport delivery company. Please see our Delivery Information page for more details.