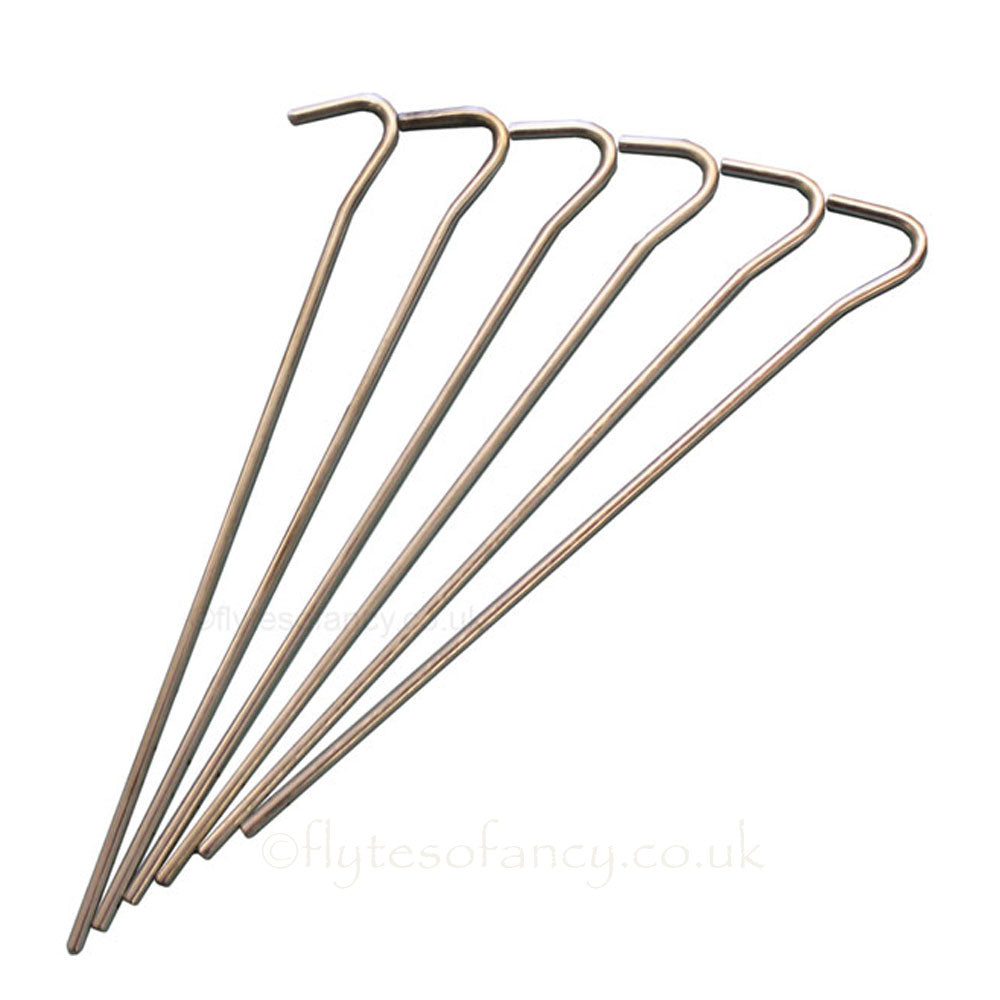 Galvanised Metal Ground Securing Pegs
Galvanised Metal Tent Pegs, or ground securing pegs. Pack of 10, each peg approx 25cm long.
Heavy Duty Metal Pegs, 10inches long with shepherds crook (not as shown) top for securing awnings, tents, tarpaulins.
Use to keep the non-electrified poultry netting strand (bottom strand) securely on the ground, particularly where the ground is uneven.
This pack is also supplied with Flyte so Fancy No-Dig Skirts and Poultry Protection Pens & Runs.
Standard delivery via courier is next working day to most mainland UK destinations for orders placed before 2pm (excl. weekends and bank holidays).