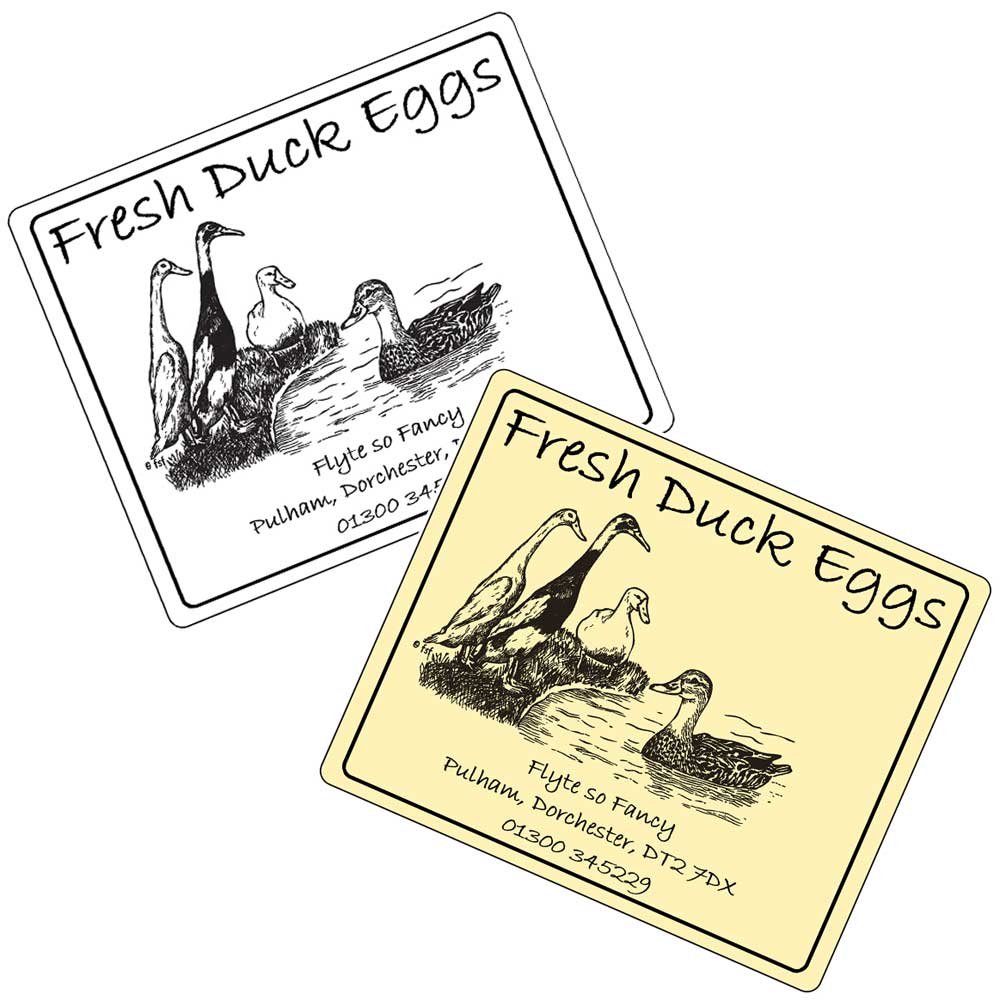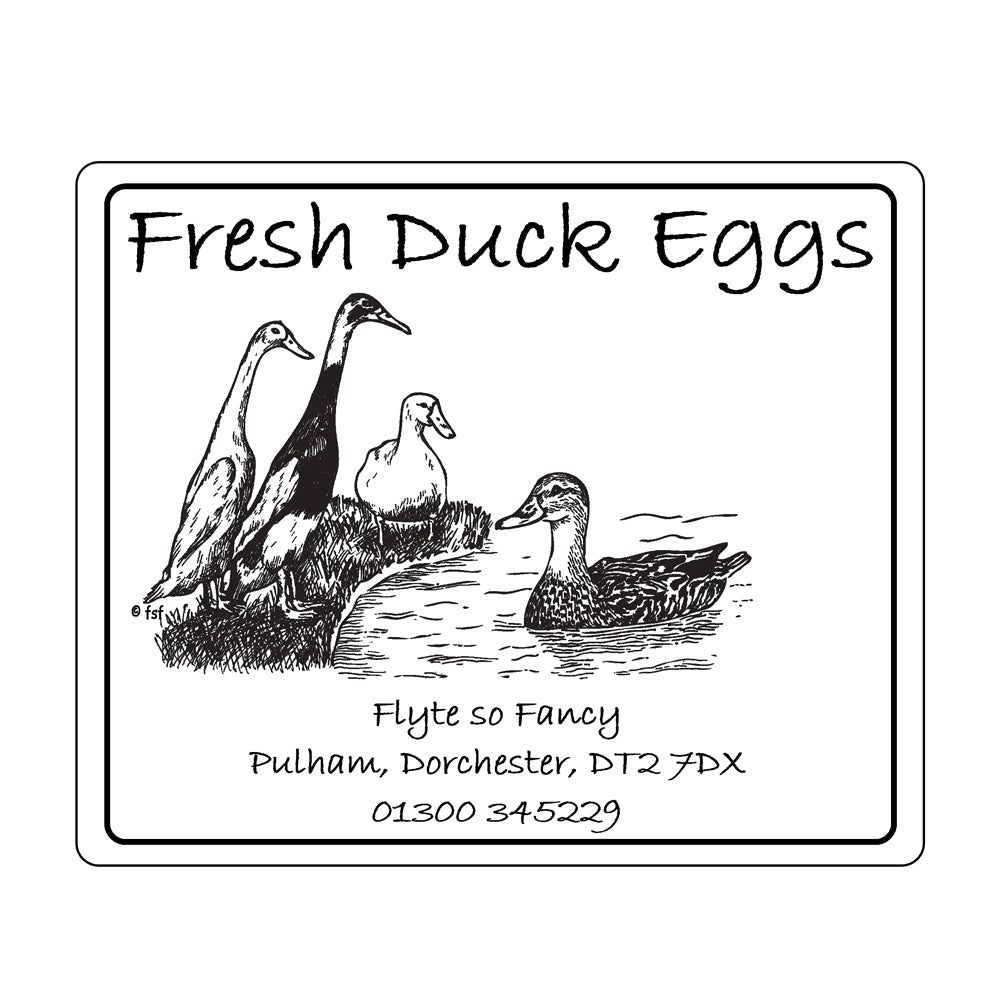 Fresh Duck Eggs Egg Box Label - Duck Pond
Brighten up your egg boxes with our exclusive Duck Egg Box Label design shows an illustration of a Duck Pond with different breeds of duck
Suitable for Jumbo half dozen (Duck egg) egg boxes
Black print on white or clotted cream label
Available in quantities of 100, 500 and 1000
Label size: 92mm x 76mm for our Jumbo Boxes, or 102mm x 68mm for iMagic boxes
Label title says: Fresh Duck Eggs
We advise the iMagic-style half-dozen Jumbo Grey Egg Boxes are best for Duck Eggs. Label size is 92mm x 76mm.
Choose from White or Clotted Cream labels. Select the design of your label from the drop-down box then add your required text details. Available in rolls of 100, 500 or 1000. For larger quantities please call for a price.
Select from the drop-down boxes - colour, quantity and size. Then enter your text in the text required field. Placement of the text depends on the amount of text you need, and we will arrange the layout to look its best.
The images are for guidance as to where the personal text will be placed below the illustration.
Enter your text as one line please, max. number of characters 150. If you would like a proof by email first, then please add 'proof required' in the box.
If making a repeat order, then enter: 'repeat' (plus your last order number and date). Please allow up to 3 days for delivery.
Please allow up to 3 working days delivery for egg box labels as they are printed in-house. If ordered with egg boxes or other items then you whole order will arrive with the egg box labels.