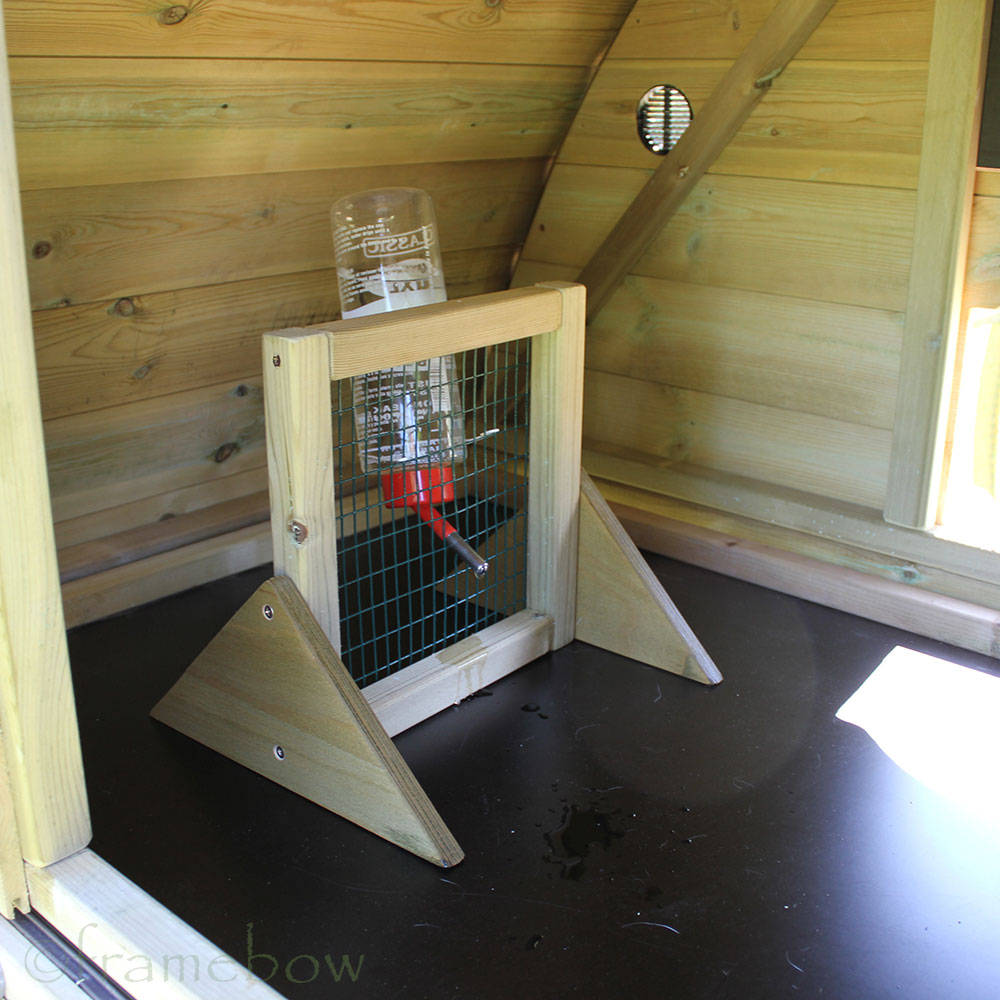 Framebow Water Bottle Holder for Pets
A simple Wood and Mesh frame to hold a water-feeding bottle or hanging cage feeders for small pets e.g. Guinea Pigs, Rabbits.
Suitable particularly for inside the hutch or can be used outside as well.
Dimensions: Frame is 30cm square with plywood stand being 33cm front to back. Simple self-assembly is required to screw the stand to the frame.
NOTE: The Arch Rabbit House and Salisbury Rabbit House include one of these Bottle Holders as standard.
Delivery is within a few days if ordered on its own, or it will arrive with the Rabbit House if ordered at the same time.