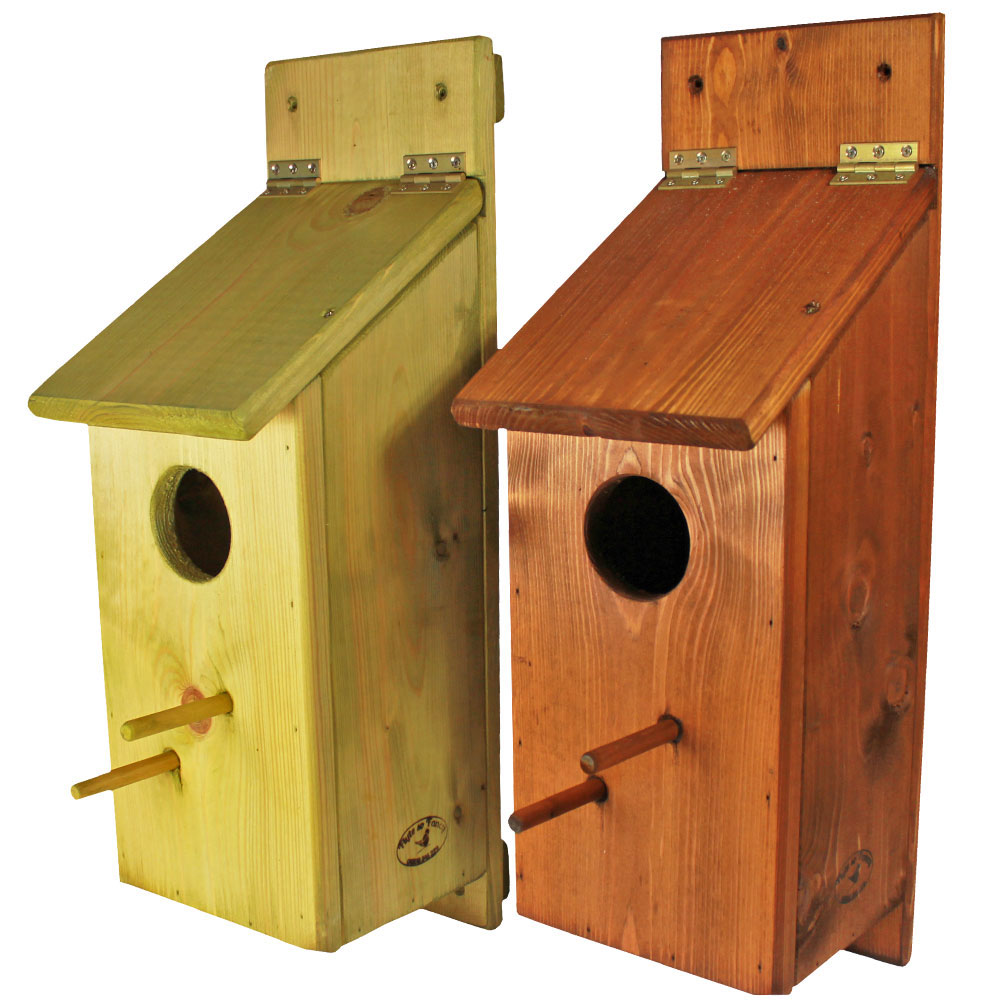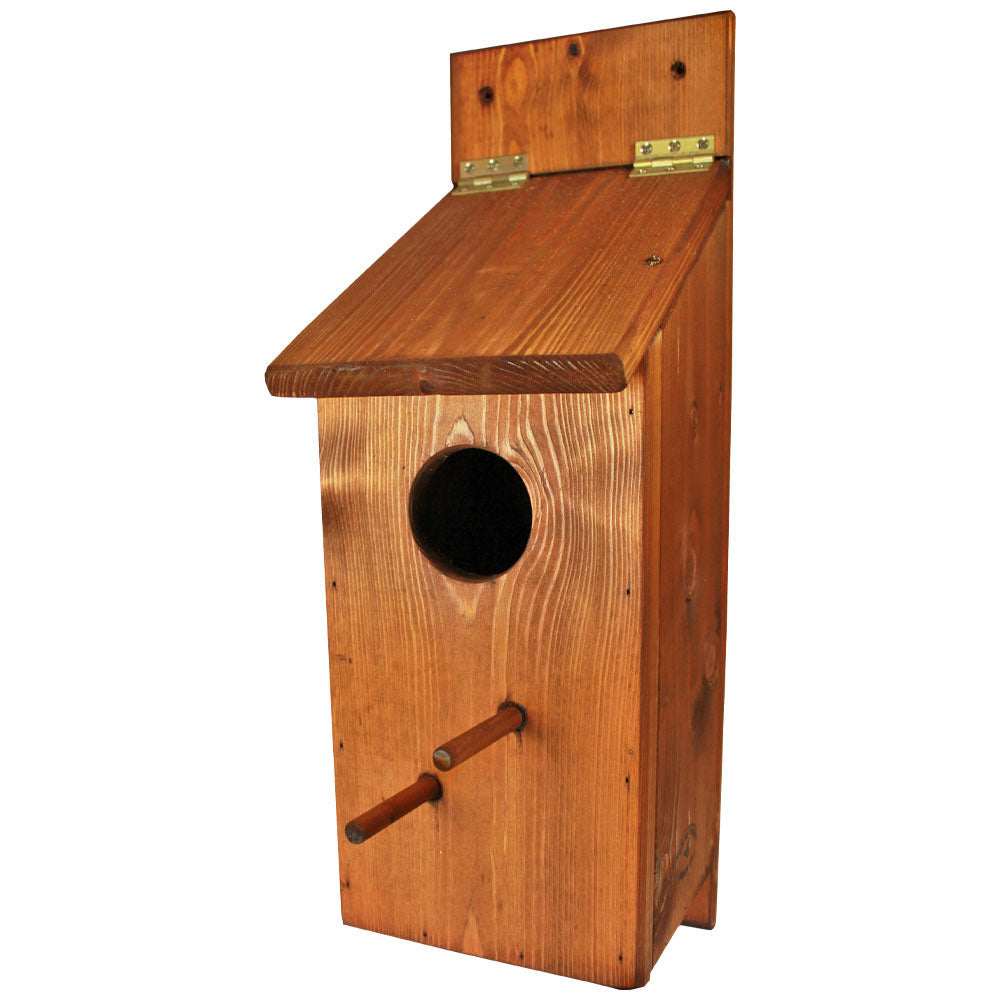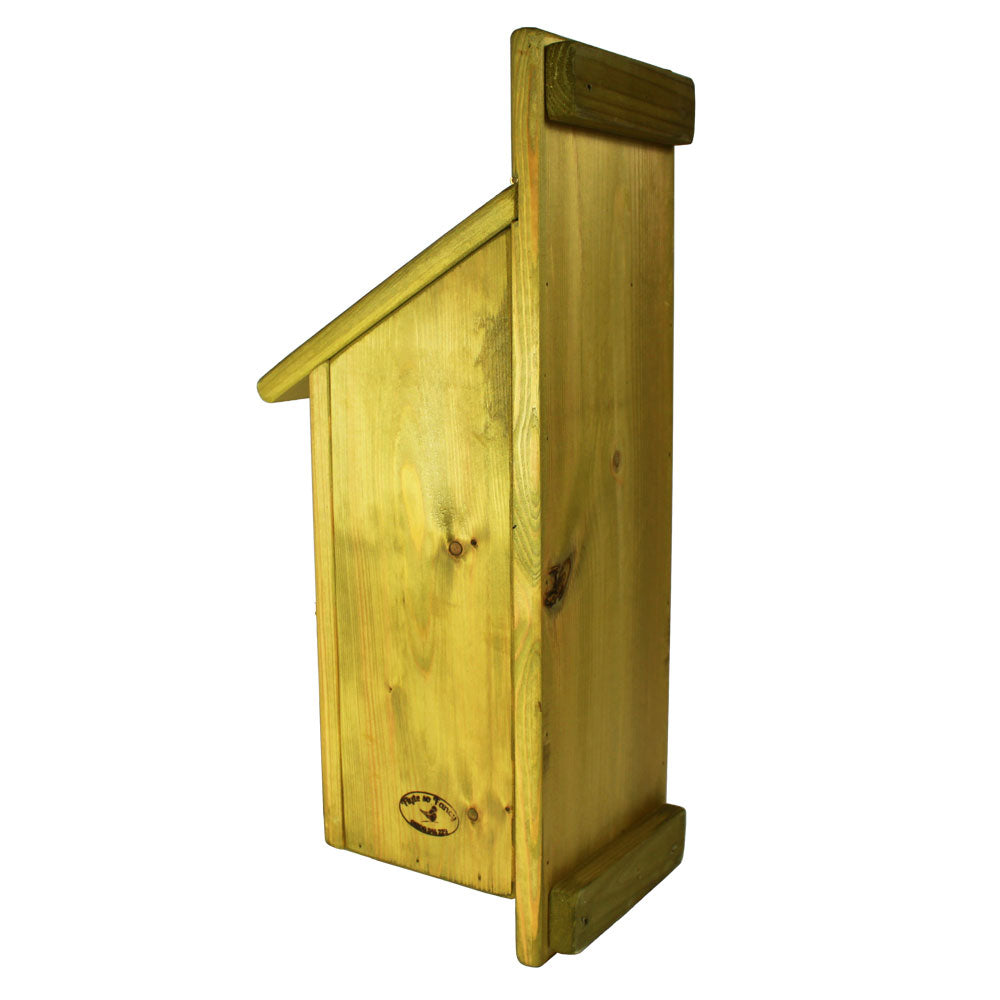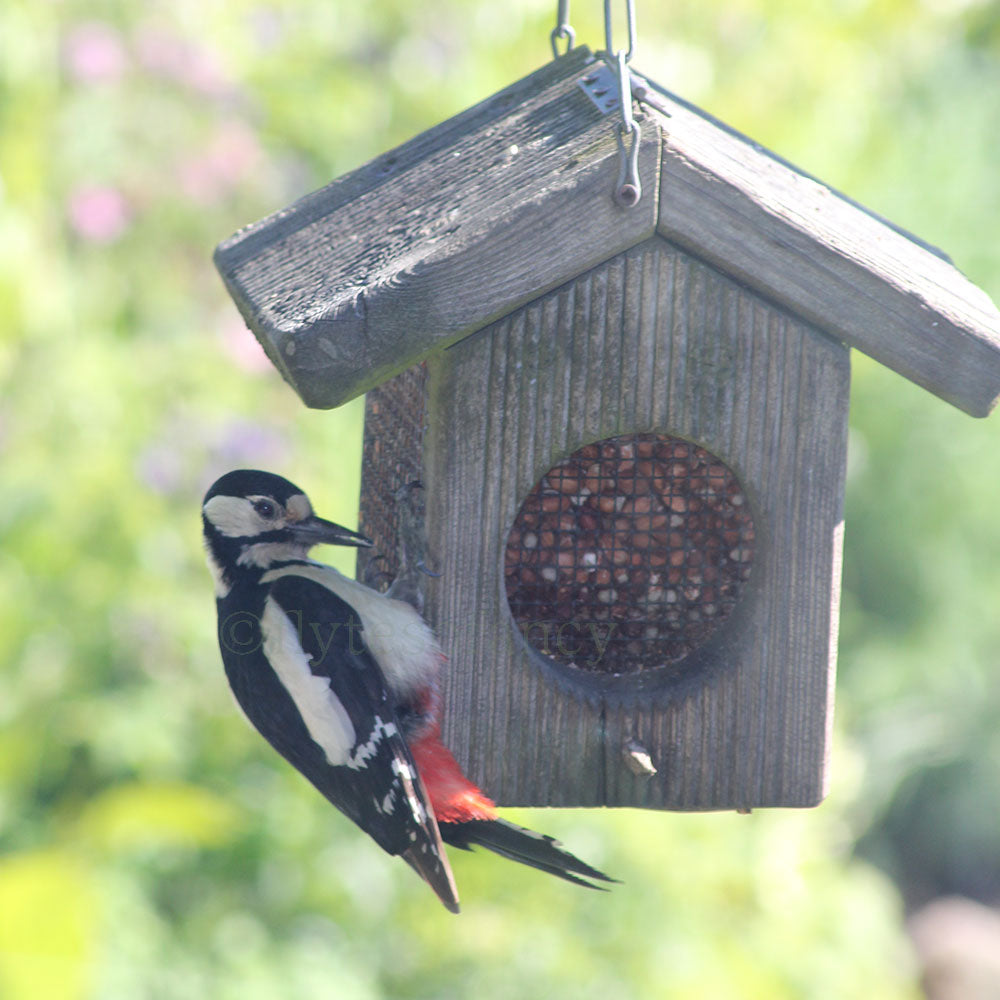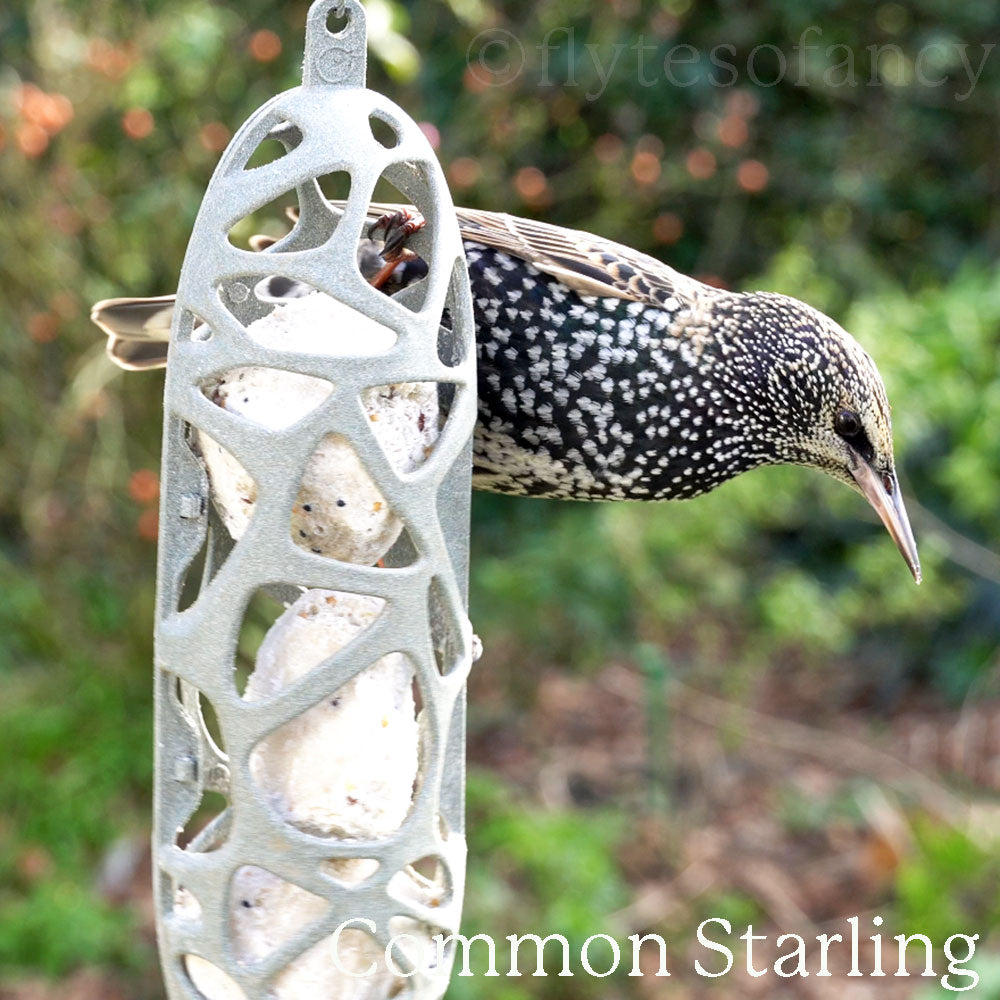 Flyte Woodpecker & Starling Nest Box
The Flyte Woodpecker & Starling Nesting Box is a large timber box that is suitable for a range of larger wild birds like Woodpeckers, Starlings, Little Owls and Doves.
This Nesting Box is made here in our Dorset workshop and constructed from slow-grown Scandinavian Redwood. The 20mm closed-grain timber is FSC Certified and has excellent insulation properties to keep the birds warm in winter and cool in summer.
The Woodpecker & Starling Box has two perches and a large entry hole for the birds, it is designed with a deep nest to make the birds feel secure inside.
The depth of the box also allows Woodpeckers to create a deep concave nest for brooding and you may like to add some soft matter to encourage them.
The roof is hinged on two small brass hinges to give access for annual cleaning but screwed down to prevent predators.
Each nest box is finished in a nano-tech coating for long-term preservation against fungal attack and rot. Perfectly bird-safe. The colour options are unobtrusive and match natural garden foliage.
When cleaning, do ensure you eradicate any fleas as these can harm next season's fledglings. Try Flyte Mite Spray which is a sanitiser and mite eradicator.
Woodpeckers are losing a great deal of their natural habitat i.e. dead trees, so it is nice to be able to provide help for these amazing and colourful birds.
Starlings may not be welcomed by everyone, but they also have seen a steep decline in numbers over recent years due to changes in habitat availability. However, they are important to the ecology of an area as they are a natural pest controller (they like oak leaf rollers and gipsy moths).
If positioned in the right place this box is also suitable for Collared Doves who, although seemingly plentiful, are finding a shrinking natural habitat.
Little Owls would also find this a perfect nesting and roosting box due to its depth. See also our Little Owl Nesting Box.
Made from 20mm thick, FSC certified, Scandinavian Redwood boards and further protected with a Chestnut Brown or Natural Green nano-tech coating to make sure it lasts for many, many years. All nails are stainless steel and screws are double plated (to prevent rust).
Dimensions: 60cm tall overall x 30cm front to back overall. The nest box itself is 20cm front to back and 50cm tall. The landing perches are 10cm long with the entry hole being 70mm dia. Weight approx 3kg. The hinged access lid, for cleaning, has a small solid brass hinge.
Can be mounted in trees, on fences or on buildings facing away from prevailing weather. Install at least 3m high where flight access is easy but away from a cat's reach.
Standard delivery via courier is next working day to most mainland UK destinations for orders placed before 2pm (excl. weekends and bank holidays).